Okay, so this is more of an idea than an actual recipe … but it's a good one! The other day during my weekly stop at TJ's (how cool people say Trader Joe's), I picked up a bag of broccoli slaw on a whim. Never bought it, never eaten it, but for some reason I decided in my head that I needed one bag of broccoli slaw. My brain is a tricky place – I don't even know.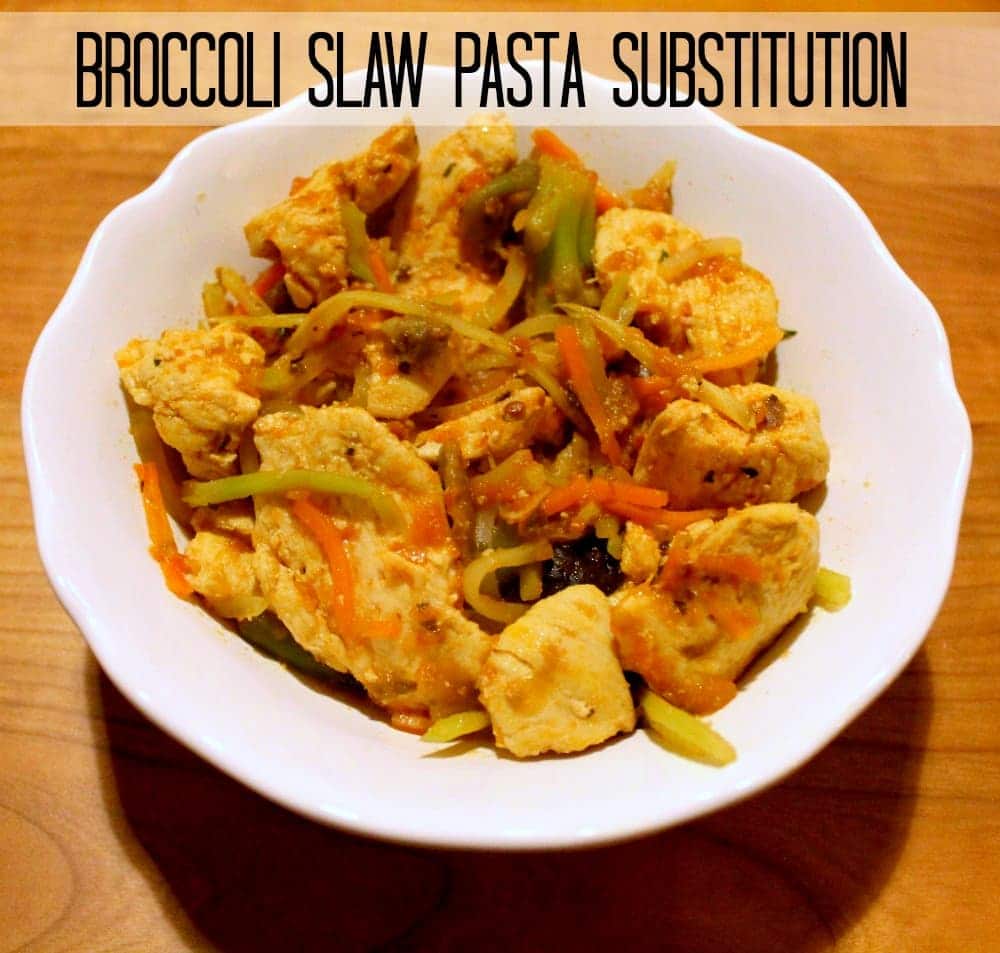 Anyhoot, once armed with a bag of broccoli slaw I took to Google to decide what the heck I was going to do with it. It was then that I discovered the most genius idea – use broccoli slaw as "pasta!" Why didn't I think of that?!
I don't own a spiralizer and let's be honest, mandolins are dangerous. Besides that, thinly slicing a zucchini squash for "pasta" noodles is tedious. Enter: broccoli slaw. It's the perfect quick pasta alternative that, quite frankly, doesn't taste like much but adds a great texture to meat sauce, meatballs, or any other pasta variations.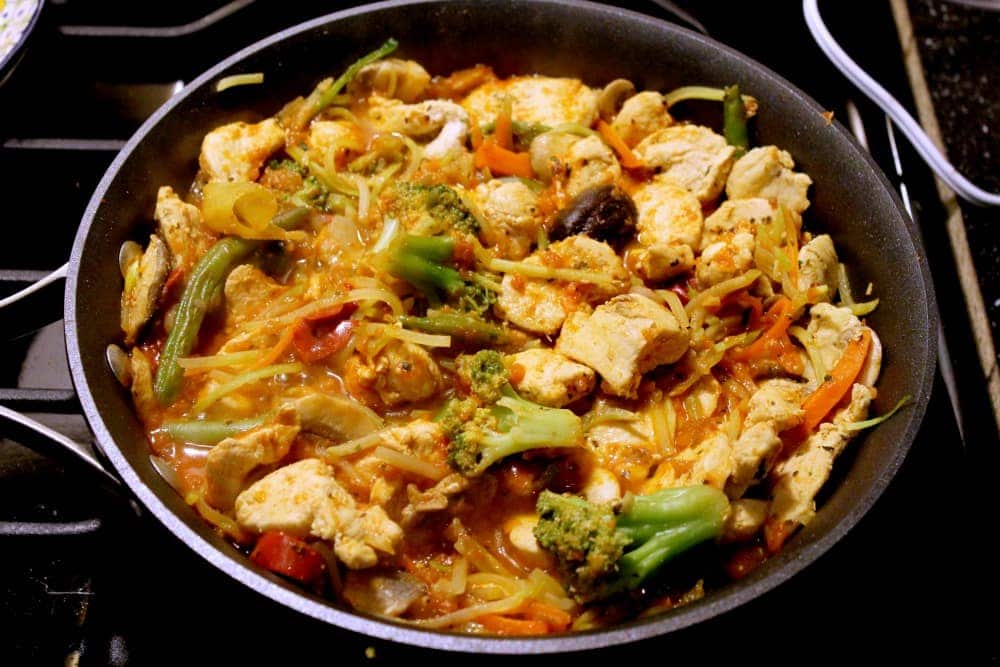 All you have to do is add 1/4 cup water to a skillet and cook slaw until the water has evaporated and the slaw is soft – about 5 to 8 minutes. Here I added vegetables, chicken and marinara sauce.
Yay! How neat is that?!