Let's talk about the paleo diet for three seconds. Now, I often think to myself, "Man, everyone would be so much more interested in trying my recipes if they weren't all full of meat, and coconut oil, and chia seeds, and other strange ingredients normal people never cook with." However, since my mom got me started on the no grain, no sugar and minimal dairy diet, nothing else has ever been as effective for me. I feel better, I look better, I sleep better, all my normal cravings go right out the window after only a few days eating paleo. Besides the fact that this diet can get expensive, I'd recommend giving it a try to anyone.
That being said, I can't really blame my sister for being completely terrified of what I'm going to make her when she comes over for dinner. The poor soul thought "Meatza" just meant a pizza with a whole bunch of meat piled on.  Of course, cheese is a no-no on strict paleo, but if my unsuspecting sister is going to be fed a Meatza, I had to at least load it up with cheese. (See how I blamed that on her ;-))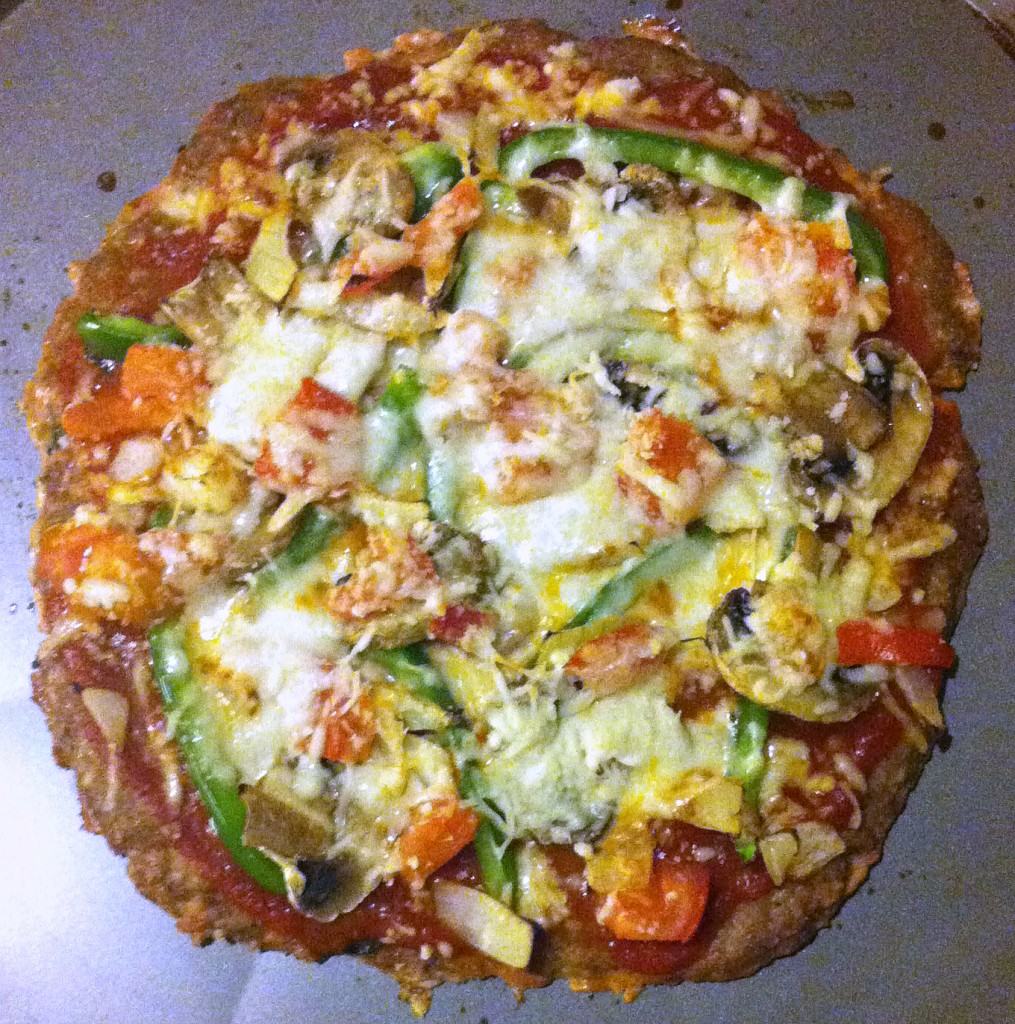 Don't let this photo scare you. When there's a fresh-out-of-the-oven Meatza in your kitchen, there's simply no time to fuss with trying to make it look presentable. None at all.
The cauliflower pizza crust more closely resembles a normal dough-y crust, but this Meatza will satisfy any pizza craving! I used ground turkey because I'm still weird about ground beef, so it's very lean and VERY filling. I thought I slathered on enough pizza sauce, but after baking I wished I would have really lubed it up. Then, top with any veggies that are burning a hole in your produce drawer and you have one heck of a mighty fine Meatza.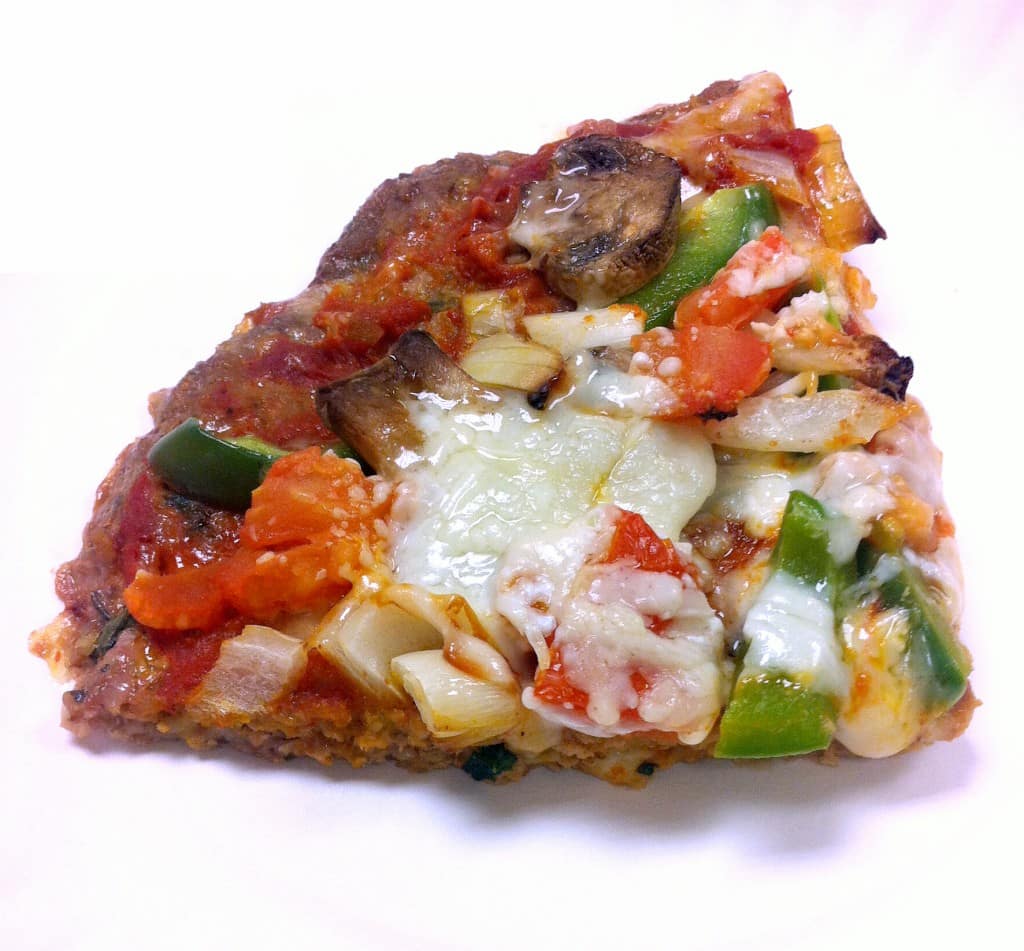 Oh, and while making it, you're required to say the word "Meatza" at least 10 times. I don't know why, it's just a fun word.
The Verdict: Non-paleo sister approved despite her skepticism! I think she at one point even said, "I kind of dig this Meatza." Win win win win win.
Recipe source: Dashing Dish 
Ingredients
1 pound lean ground turkey (or ground chicken or beef)
1 tablespoon Italian seasoning
1/2 teaspoon garlic powder
1/2 teaspoon onion powder
1/4 teaspoon salt
1 tablespoon fresh basil, chopped (optional)
1/4 cup Parmesan cheese, grated
1 egg white
Toppings:
3/4 cup pizza or tomato sauce of choice
3/4 cup Mozzarella cheese, shredded
Whatever additional toppings you want (we used green pepper, onion, mushroom, tomato, fresh basil)
Instructions
Preheat oven to 375 degrees F. In a large bowl, combine ground turkey with the rest of the "crust" ingredients. Mix it all together - don't be afraid to use clean hands for this. Just like my mama taught me with meatloaf.
Line a pan with parchment paper and flatten ground turkey mixture out in a circle, about 1/8 inch thick. Bake for 20 minutes, remove and blot off any grease with paper towels.
Turn the heat up to 425 degrees F. Spread the crust with tomato sauce, sprinkle with cheese, and top with your choice of toppings.
Bake for an additional 10-15 minutes or until the veggies are cooked and cheese melted.
Enjoy!
7.6.4
12
http://smilesandwich.com/2014/04/11/meatza-pizza/