Sup? You work out?
I do. Which is why I need some protein to help rebuild my (ever expanding) muscles! Ha. But seriously, this is my go-to protein smoothie recipe that I crave every time after a tough workout. Maybe someday I'll switch it up, but not until I get tired of this one. Which doesn't seem to be happening any time soon.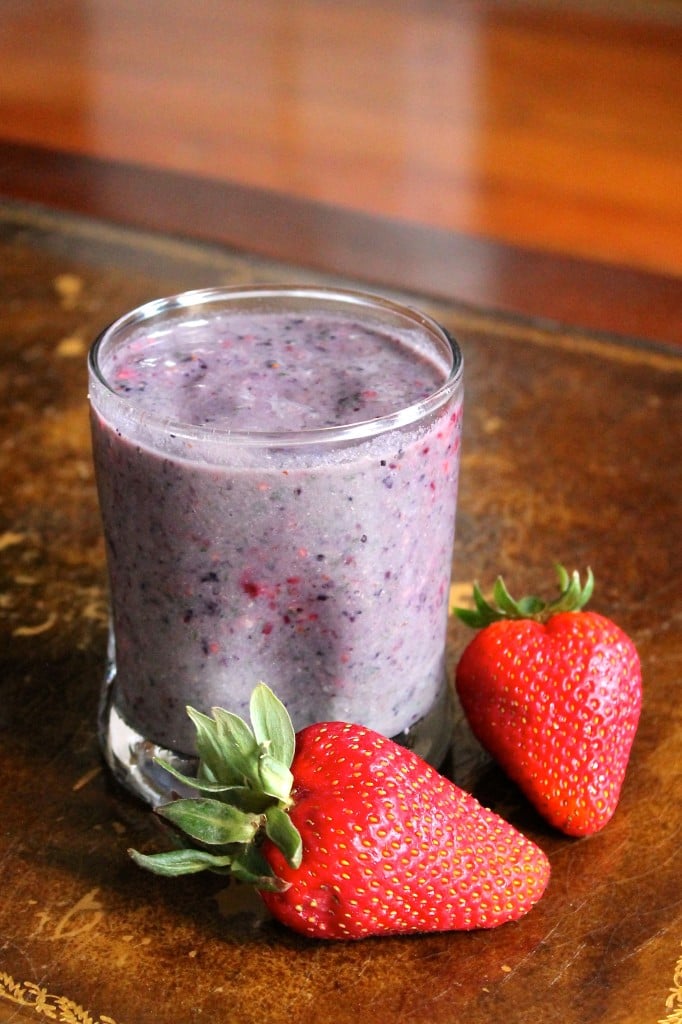 You don't need any extra sweeteners because of the banana and almond milk in this recipe! Pro tip: blend the kale with a little bit of water before adding the rest of the ingredients so it gets blended finely enough. You won't even know it's there! You can even trick your friends or kids with this and I bet they won't know they're eating kale.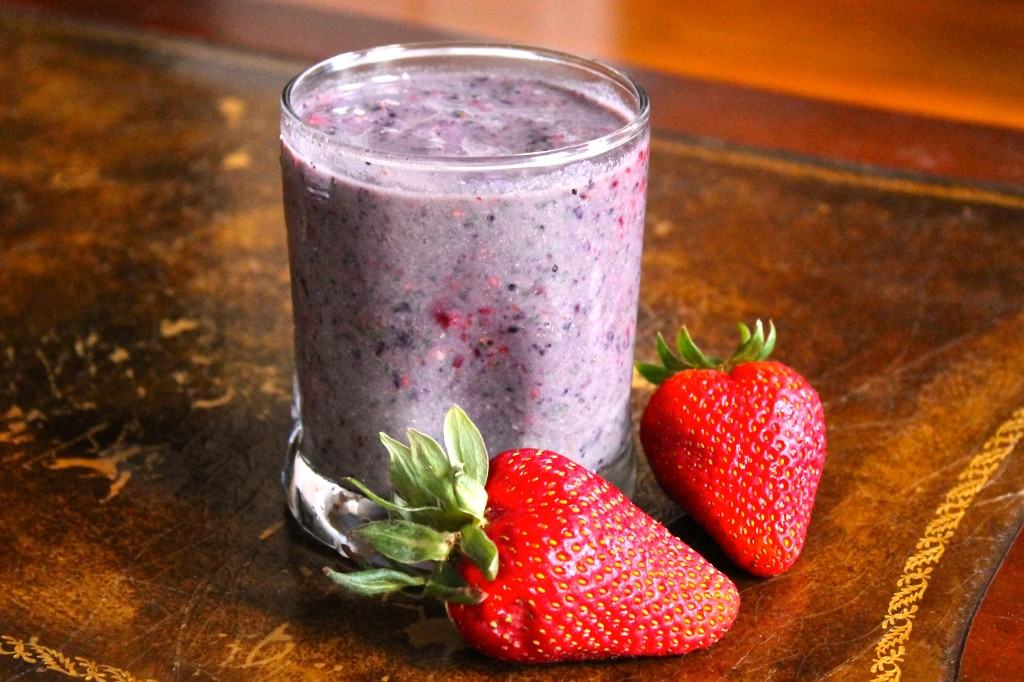 Oh, but I must warn you one very important risk factor of this recipe. Kale and berry seeds have been known to get stuck in teeth. Check a mirror, check in your phone's camera, or have a friend check for remnants immediately after finishing.
My Favorite Berry Banana Protein Smoothie
Ingredients
1 handful kale, fresh or frozen
1/2 banana, frozen
1/2 cup organic mixed berries, frozen (I use Trader Joe's)
1 cup unsweetened vanilla almond milk
1 serving vanilla protein powder
Flax seed, chia seed, or any other preferred add-ins
Instructions
Place the kale in your blender and add a couple tablespoons of water. Blend on high for a few seconds until well blended.
Add the rest of the ingredients and blend until smooth. Adjust amount of almond milk to your preference.
7.6.4
21
http://smilesandwich.com/2014/06/05/my-favorite-banana-berry-kale-protein-smoothie/