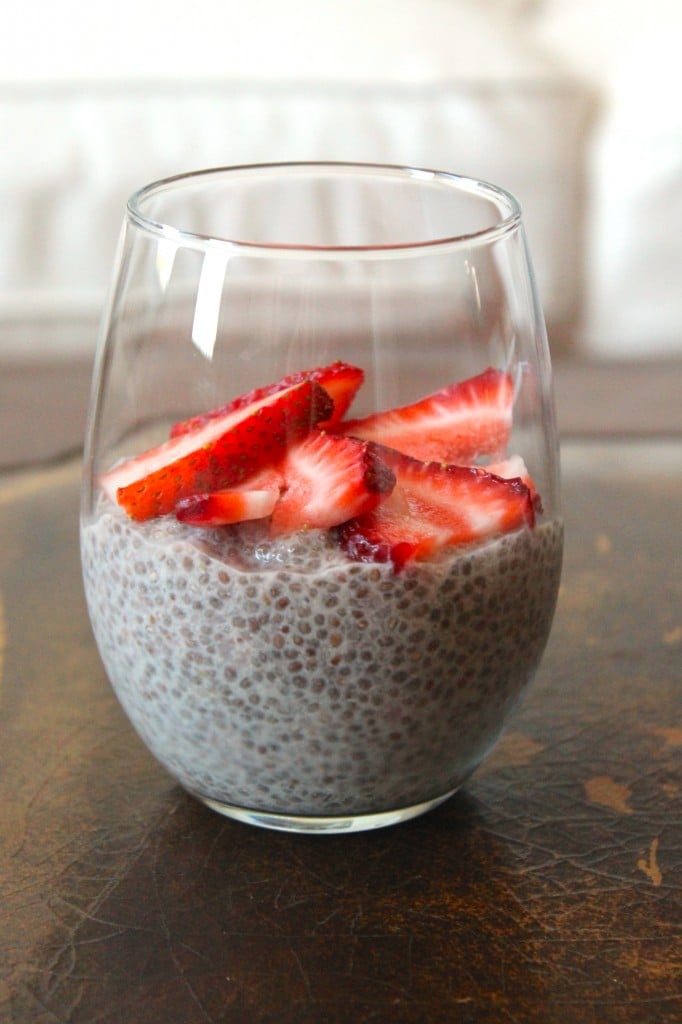 If you have yet to try chia seed pudding, I think now is the perfect time to start! I'm tellin' ya … it tastes very similar to pudding and is gluten-free, paleo-friendly, and all around a healthy breakfast, dessert, or snack. My Banana Chia Pudding was so popular that I decided to create another summer flavor – strawberry shortcake! Fresh strawberries add an amazing fruity flavor while the vanilla almond milk and honey make it sweet enough to taste like one of my favorite summer desserts.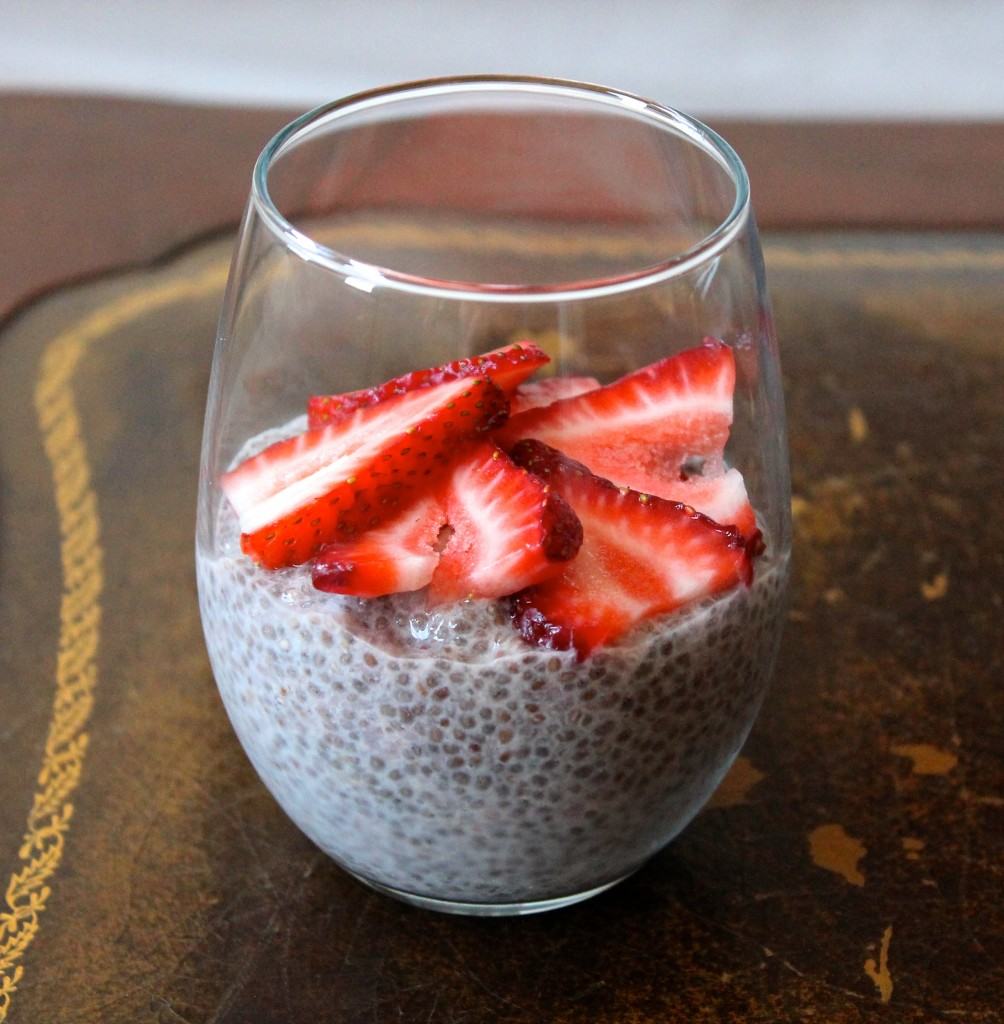 Make a big batch of this Strawberry Shortcake Chia Seed Pudding for on-the-go lunches or an after-dinner sweet treat.
Strawberry Shortcake Chia Pudding
Ingredients
1/2 cup fresh or frozen strawberries
1/4 cup unsweetened almond, coconut or dairy milk
2 tablespoons chia seeds
Dash of vanilla extract
Honey, to taste (optional)
Instructions
Place the strawberries in your blender or food processer and blend well.
Pour the strawberries and remaining ingredients in a bowl and stir. Cover and refrigerate for at least an hour.
Add more almond milk based on preferred consistency. Garnish with fresh strawberries. Enjoy!
7.6.4
27
http://smilesandwich.com/2014/07/02/strawberry-shortcake-chia-pudding/