Don't heat up the house to roast that fresh summer squash! Instead, make this AMAZING slow cooker summer squash soup with filling white beans, hearty sausage, corn, sweet potatoes tomatoes and more. All you have to do is dump the ingredients in your slow cooker and forget about it until it's done. This slow cooker soup will make the whole house smell amazing, and although it doesn't look like the most appealing combination of ingredients, it's one of the best soups I've ever made. Trust me on this.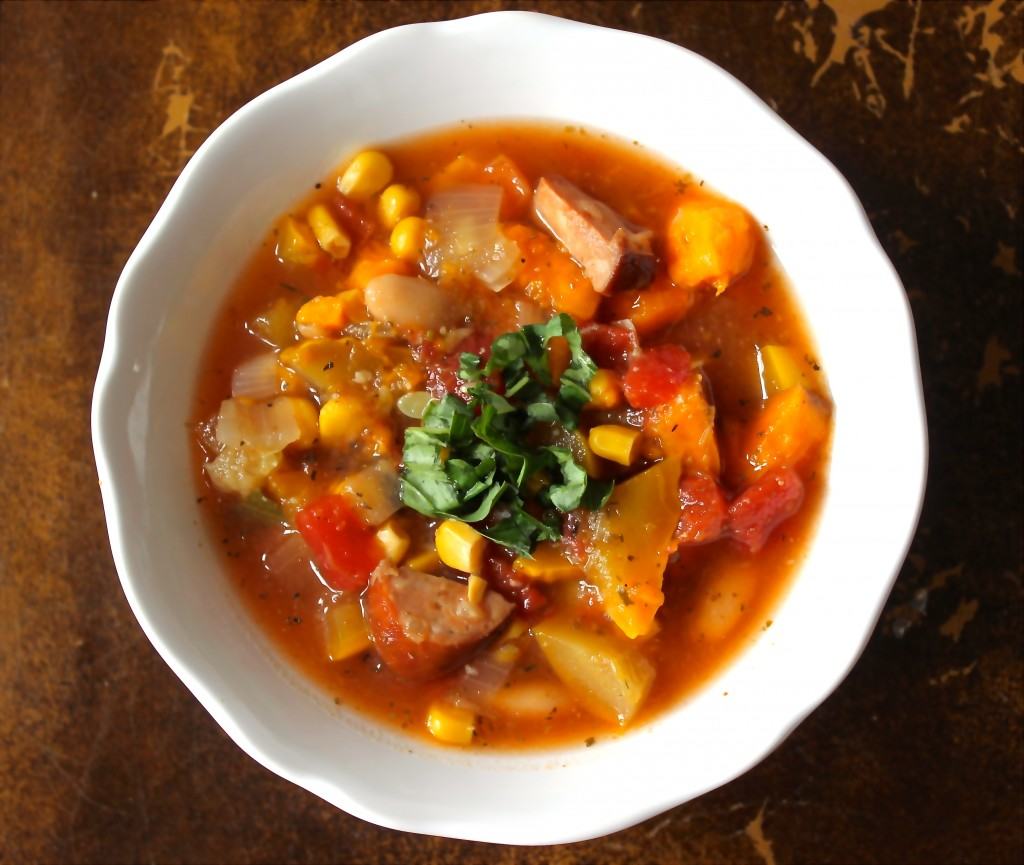 I've never been a huge soup person. I really love the taste, but for some reason, slurping my lunch makes me feel like I didn't eat anything. This soup is hearty enough to fill a hungry tummy, and it actually tastes amazing. Our CSA has been giving us pattypan, crookneck, and yellow summer squash each week, and each week I'm at a loss for what to do with it since I don't love sautéed squash.
Well, I'm happy to announce that this is one summer slow cooker recipe that I'll definitely be making again. The hardest part about this recipe is cutting up the vegetables – then just throw them in your slow cooker and go to sleep. (Or go about your day). In 8 hours, you'll have flavorful summer squash soup that's perfect for freezing.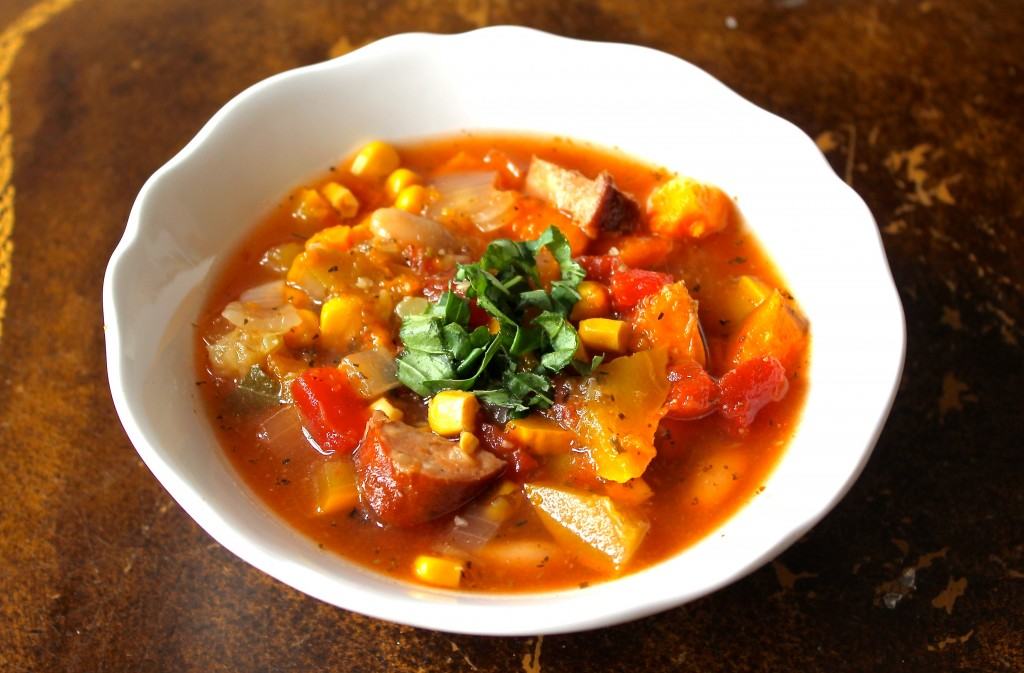 Garnish with fresh garden basil for presentation, and strut around all day like Martha ain't got nothin' on you.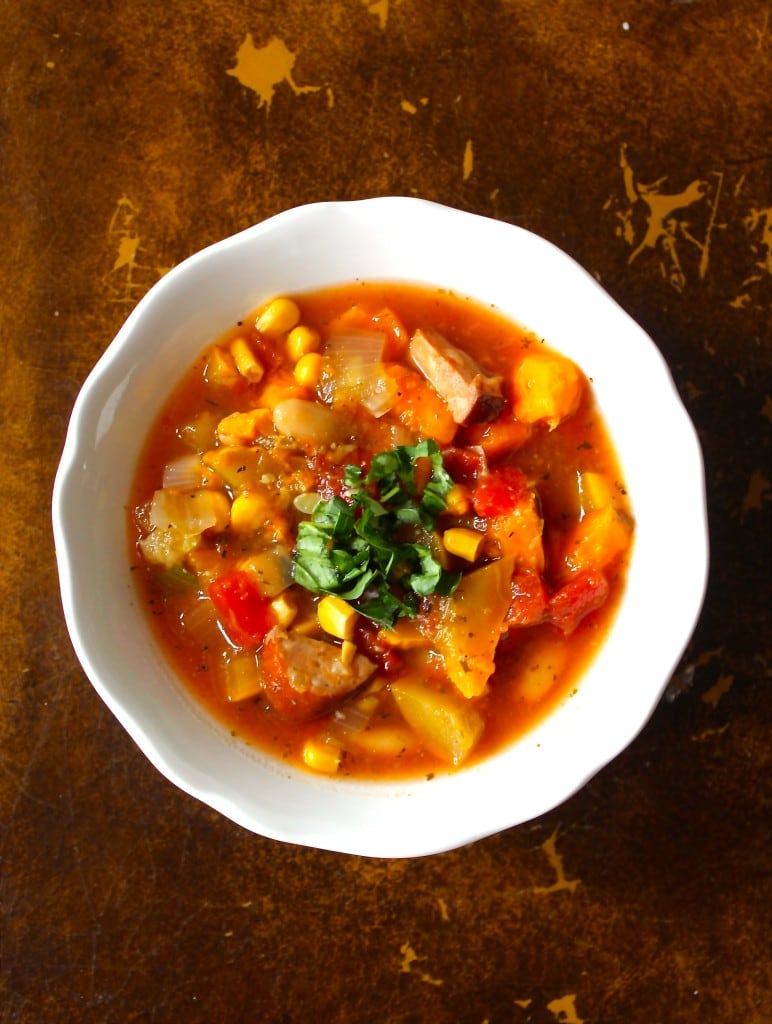 Slow Cooker White Bean, Summer Squash & Sausage Soup
Ingredients
1 (14.5-ounce) can white cannelloni beans, drained
1 (14.5-ounce) can diced fire-roasted tomatoes
1 (14.5-ounce) can sweet corn
2 cups diced summer squash (about 2 small) (I used pattypan and crookneck)
1 medium sweet potato, diced (or other potato)
1 cup onion, diced (about 1 small)
1 pound Andouille or ground sausage, chopped (I used 1 Andouille chicken sausage)
2 cloves garlic, minced
2 teaspoons Italian seasoning
1/2 teaspoon smoked paprika
1/2 teaspoon kosher salt
4 cups water or vegetable broth
7-8 fresh basil leaves, chopped
Instructions
Add all ingredients but basil leaves to your slow cooker and stir. Cook on LOW 8 hours.
If using ground sausage, brown it in a pan and add it to the soup 1 hour or so before it's ready.
Serve, garnished with basil.
7.6.4
37
http://smilesandwich.com/2014/07/28/slow-cooker-white-bean-summer-squash-sausage-soup/