NoMI Chicago is one of the best rooftop spots in the city! Next time you're shopping on Michigan Ave, stop here for some of the most delicious and fresh sushi with an amazing view.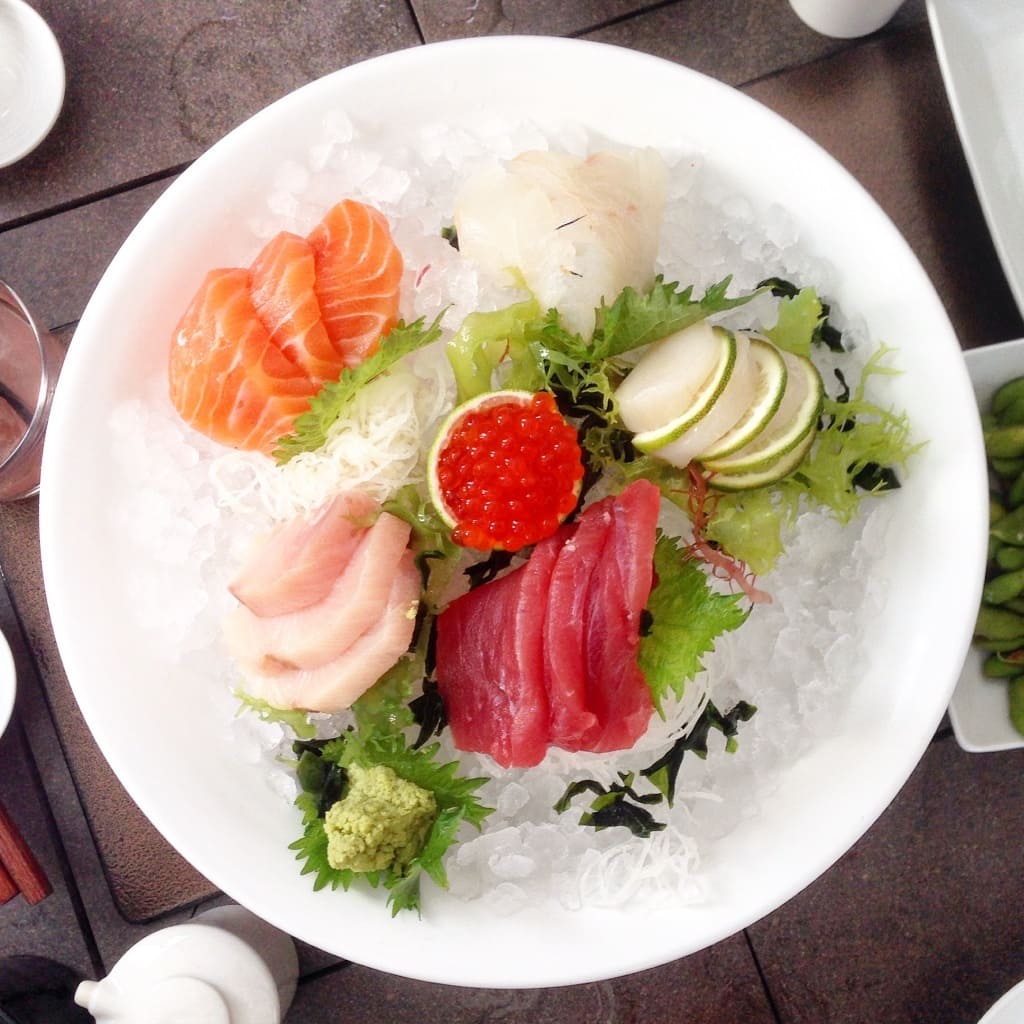 You know what's awesome? Eating sushi outside on a rooftop in the middle of downtown in my favorite city.
You know what's not awesome? My iPhone camera. And forgetting my actual camera when I'm going to eat sushi downtown on a rooftop. DOH!
It's a good thing that no matter how low quality my cell phone photos are, you literally cannot make NoMI's food look bad.
I had the pleasure of dining at this fine establishment a couple weeks ago and have been dreaming about it ever since (and begging my friends to go back). NoMI is located just off Michigan Avenue in the Park Hyatt in downtown Chicago. The view is totally amazing and the atmosphere is the perfect after-work setting for cocktails and sushi.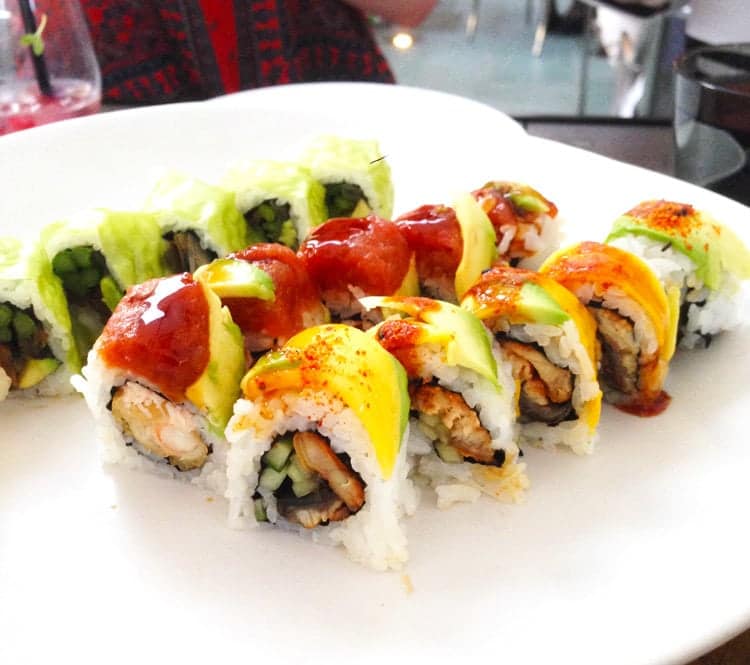 I had the pleasure of dining with some other bloggers and our cameras were clicking away at some of the most beautiful sushi and cocktails I've had in the city. (And I've had my fair share of both).
They just changed up their menu and it is killer. Each cocktail we sampled was better than the last … not to mention gorgeously garnished. Who can resist a cocktail with flowers in it?! Not this girl.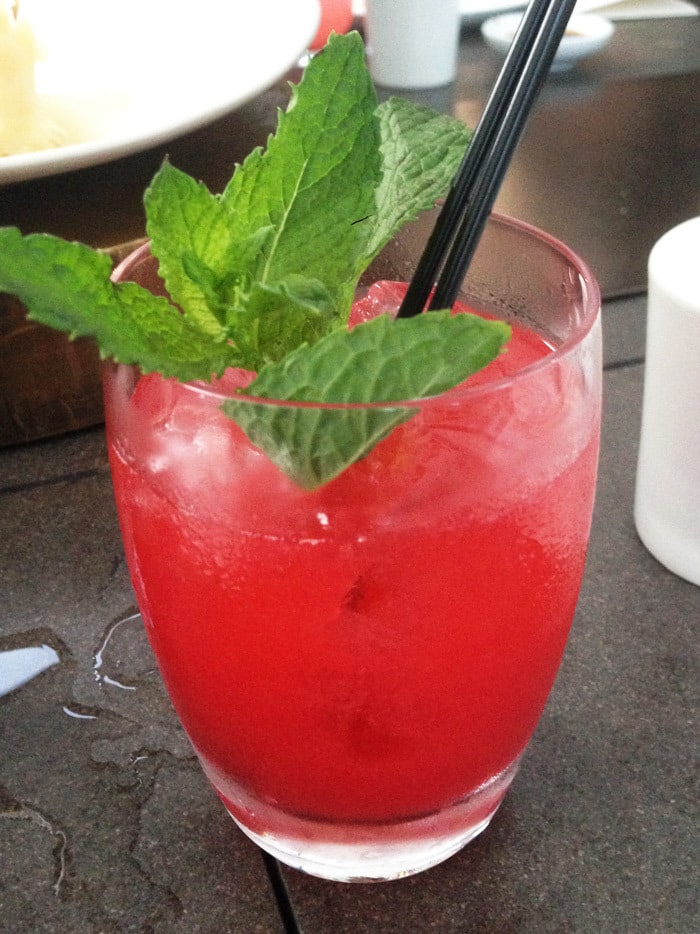 Okay so enough about my fabulous life and amazing Monday night meal. Ha.
The moral of the story is: GO TRY NOMI RIGHT NOW NOW NOW NOW.
While we're on the topic, here are some more amazing things I ate last month (those on diets avert your eyes):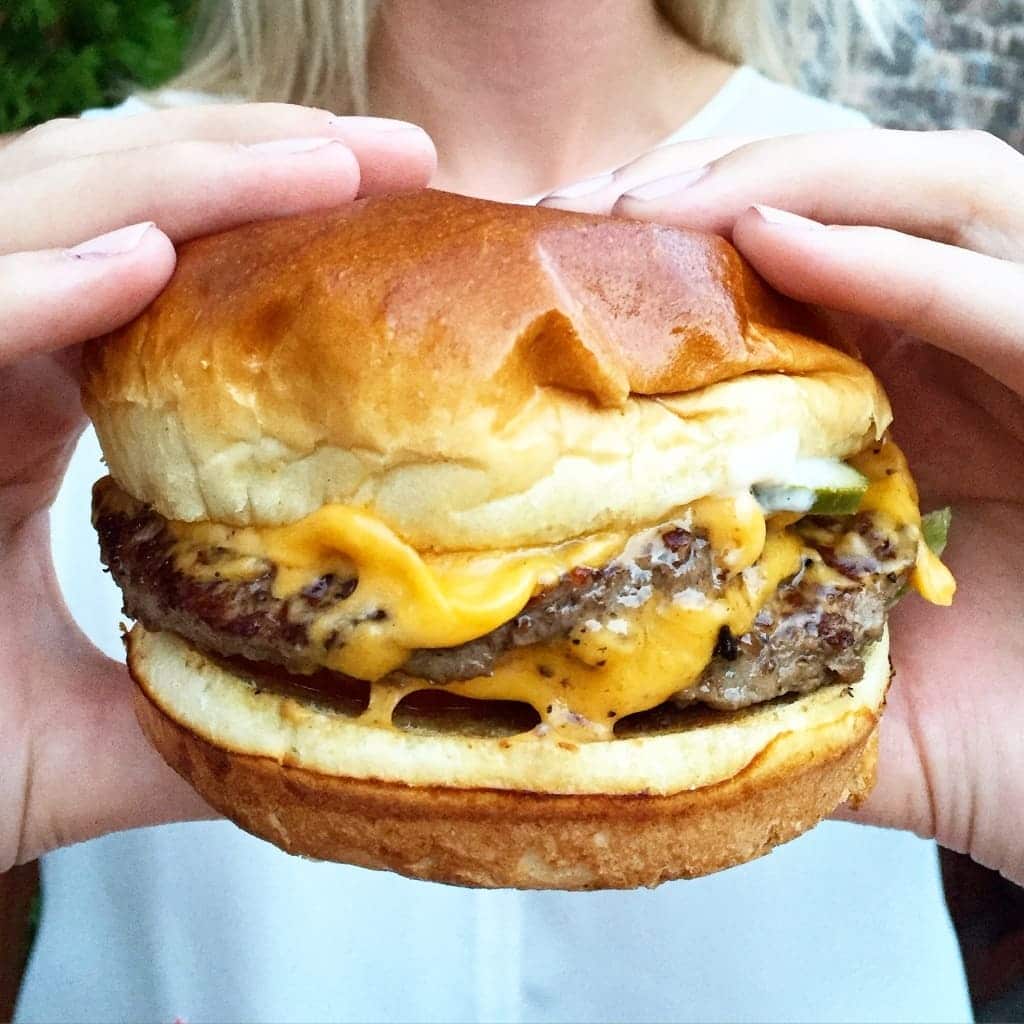 In honor of my birthday month, Au Cheval created Small Cheval – a faster, more accessible way to get my all-time favorite burger. Wasn't that nice of them?
Just kidding, it had nothing to do with me. And I even hesitate to broadcast this deliciousness to avoid growing lines, but I just have to shout it from the rooftops. It's that good.
And they have a dispenser of their garlic aioli. That is all.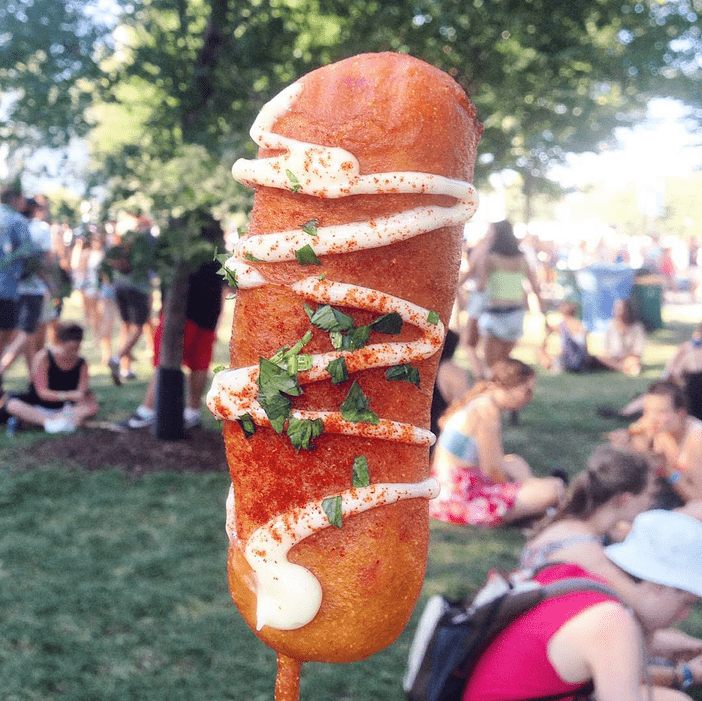 This, my pretties, is the love child of a lobster roll and a corn dog. It's a Lobster Corndog from Graham Elliot's that I enjoyed during Lollapalooza!
Sprint was nice enough to allow me to have my first ever Lolla experience and it was ahhhh-mazing. This corndog tied with Florence and the Machine's performance for best part of the festival.
What delicious things have you all been eating!? Tell me in the comments below. 🙂