This stuff is like crack. Mom's Monkey Bread is the perfect Christmas breakfast recipe, or sweet treat to make all winter long!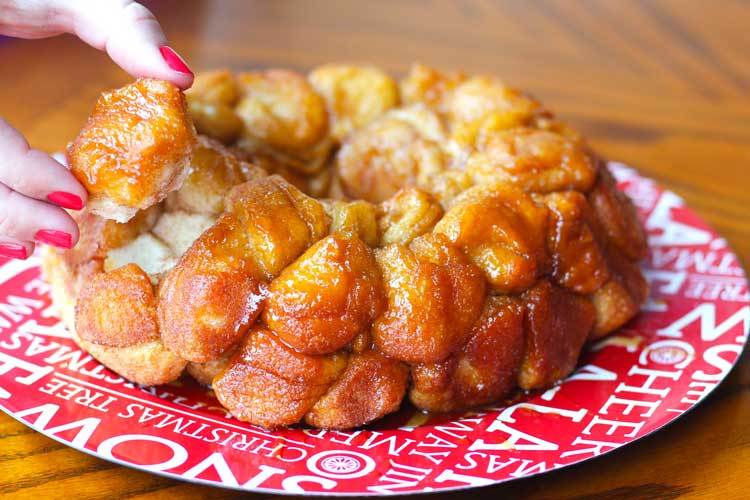 MONKEY BREAD! Have you had it? It might be the most underrated bread on the face of the Earth.
My mom just happens to make the best monkey bread. Like, ever.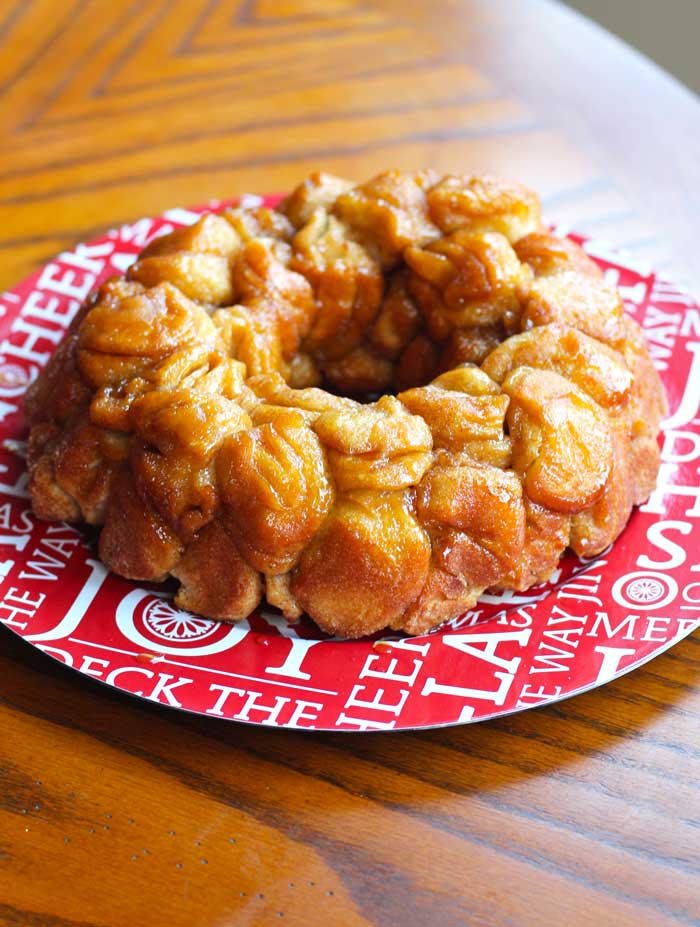 I love visiting my mom over the holidays because she always has the sweet treats on deck. There are just some (most) things that only mom can make. Even if I try to copy her exact recipe, it's never as good as when she makes it for us and we're enjoying treats together with the family.
This monkey bread recipe is no exception. This whole entire pan of bread disappears in minutes when she makes it.
I also love how easy it is to make. It uses refrigerated dough, so preparation is super simple. When it's done, each ball of dough peels off into individual bites.
This recipe has been around for years and it's not one that we created … it's one of those recipes in your mom's recipe box that gets passed down through generations.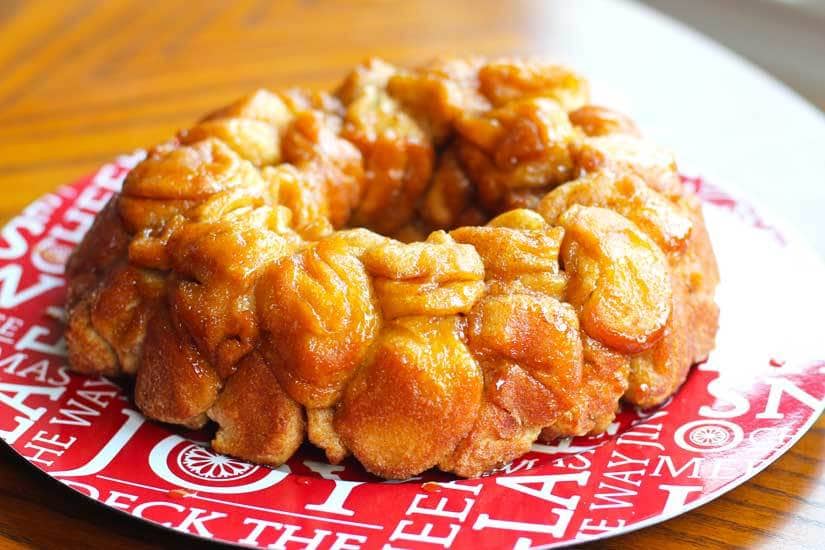 Monkey bread is the perfect Christmas morning recipe because it's so shareable. You can cut it into slices, but I personally prefer the method of grabbing bites with my fingers.
Each bite is pillowy soft on the inside, and caramelized on the outside with just the right amount of crunch and gooey sweetness.
Pretty much, Mom's Monkey Bread is perfection in bread form. And you should make it on Christmas morning. And then again every weekend until forever.

Mom's Monkey Bread
10 minPrep Time
40 minCook Time
50 minTotal Time
Ingredients
3 cans Grand's buttermilk biscuits (or other brand)
1 cup sugar
2 teaspoons cinnamon
2 sticks unsalted butter, melted
1/2 cup brown sugar
Instructions
Preheat the oven to 350 degrees.
Cut each biscuit into quarters (Mom uses kitchen shears to make it easier).
Combine white sugar and cinnamon. Roll each biscuit quarter in the cinnamon and sugar mixture, and place them all in a greased bundt pan. (You can also add sugar/cinnamon to a large freezer bag, dump the biscuits in and shake to coat!)
Combine the melted butter and brown sugar. Pour the mixture over the biscuits.
Bake for 30-40 minutes or until there's a brown crust on the top. Let it cool for 15-30 minutes, then flip it over onto a plate.
7.6.4
170
http://smilesandwich.com/2015/12/10/moms-monkey-bread/