This Crockpot Chicken Taco Chili is a super easy and delicious slow cooker chili recipe.
I'm a firm believer that you can never have too much chili. Or chili recipes. Or slow cooker chicken chili recipes.
I mean, it's sort of like the perfect thing. You get to dump all the ingredients in your slow cooker, go to work … Or sleep … Or shopping … Or to get your hair done, and you come back to a fully cooked meal!
Not to mention this Crockpot Chicken Taco Chili is one of my favorite variations yet! My mom made this for my sisters and I, and it was seriously one of the best chicken chili recipes I've tried. It'll definitely become a staple for you too.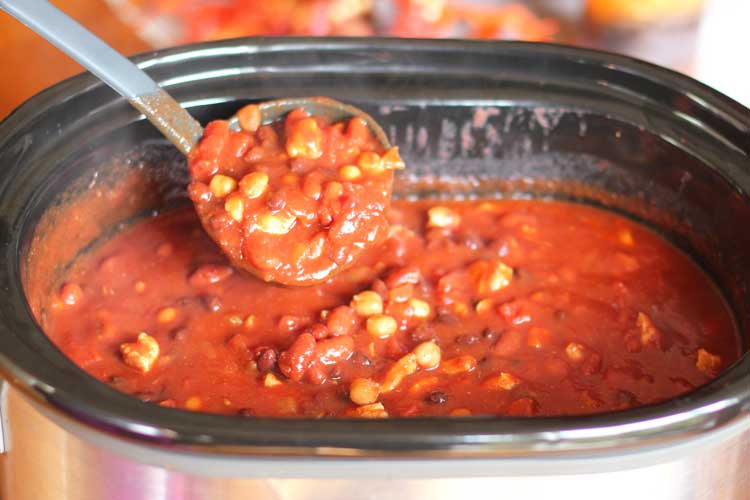 With black beans and chickpeas, this chicken chili has amazing flavor and a bit of added texture.
Top it off with some low fat sour cream, avocado, and cheese (of course) and you've got yourself one heck of a tasty lunch. Or dinner. Or late night snack after drinking too much egg nog because you deserve it.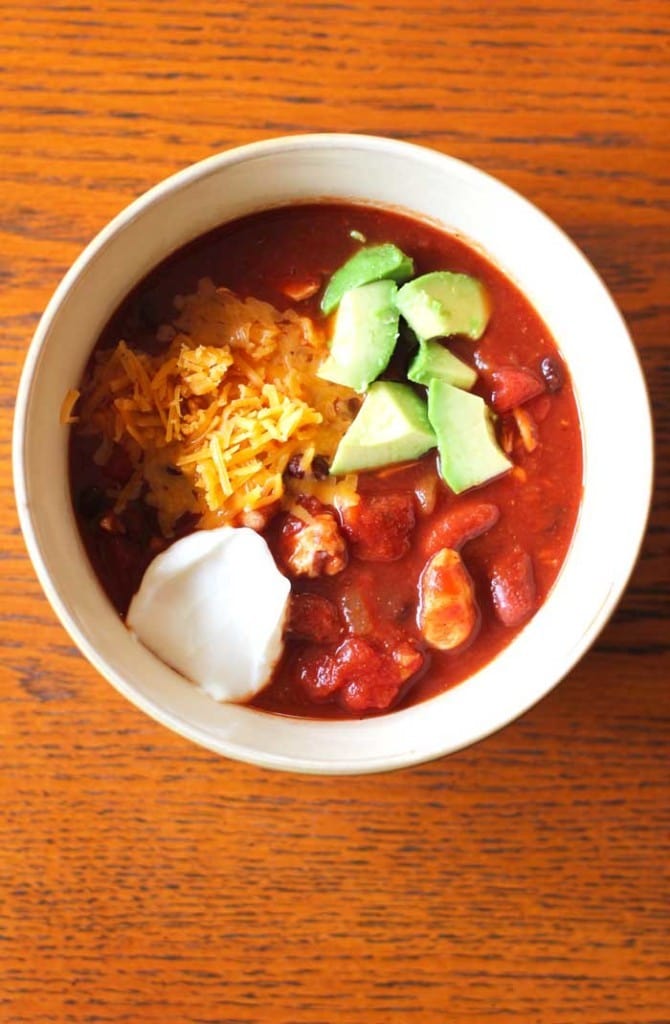 So make this Crockpot Chicken Taco Chili recipe today! Because a salad just isn't going to keep you warm this winter.

Crockpot Chicken and Black Bean Chili
Ingredients
1 pound boneless skinless chicken breast, cut into cubes
1 medium onion, chopped
1 red bell pepper, chopped
2 (10oz) can Rotel tomatoes with green chilies
1 (16oz) can tomato sauce
1 (15oz) can corn, drained
1 (15oz) can kidney beans, drained
1 (15oz) can black beans, drained
1 packet taco seasoning
1 tablespoon chili powder
Instructions
Place all ingredients in your slow cooker and cook on low for 6-8 hours or high for 4 hours.
Serve garnished with avocado, Greek yogurt, and fat free cheese!
7.6.4
173
http://smilesandwich.com/2016/01/07/crockpot-chicken-and-black-bean-chili/