This Quick and Easy Make-Ahead Breakfast Casserole is a delicious freezer-friendly recipe to keep on hand for busy mornings!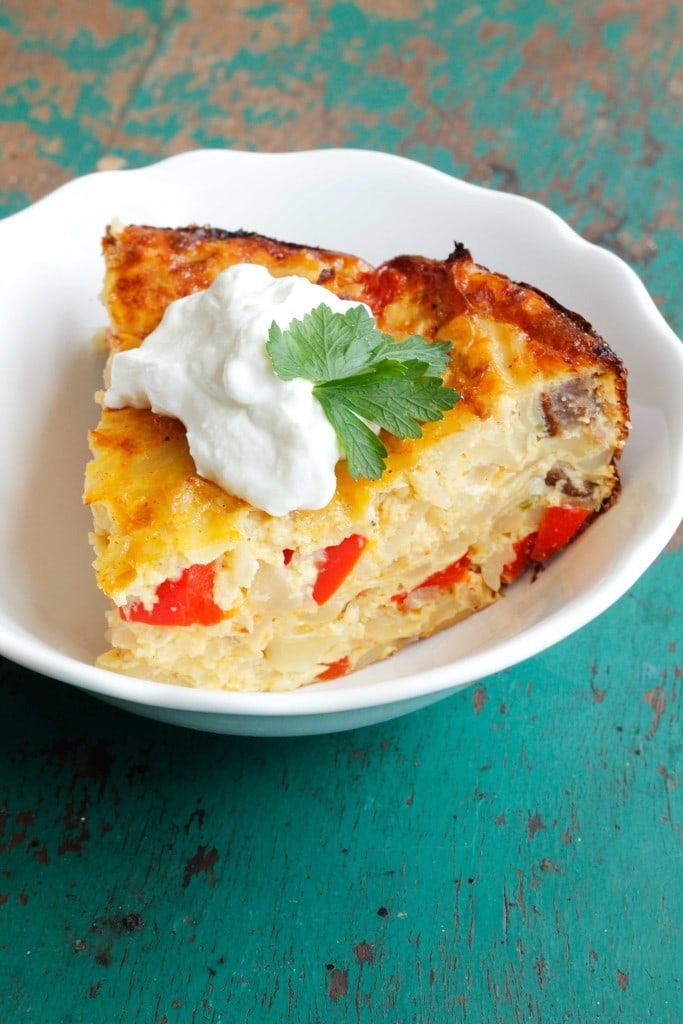 So I have a strange obsession with food documentaries. From Fat, Sick and Nearly Dead, to Fed Up … I've seen them all if they're on Netflix. Most recently, I watched That Sugar Film (free on Amazon Prime), and it totally changed the way I look at food.
Well, I've always been pro fat and anti sugar, but this documentary totally confirmed that our country has a serious addiction. It made me never want to touch sugar again … until I saw a donut … then I changed my mind.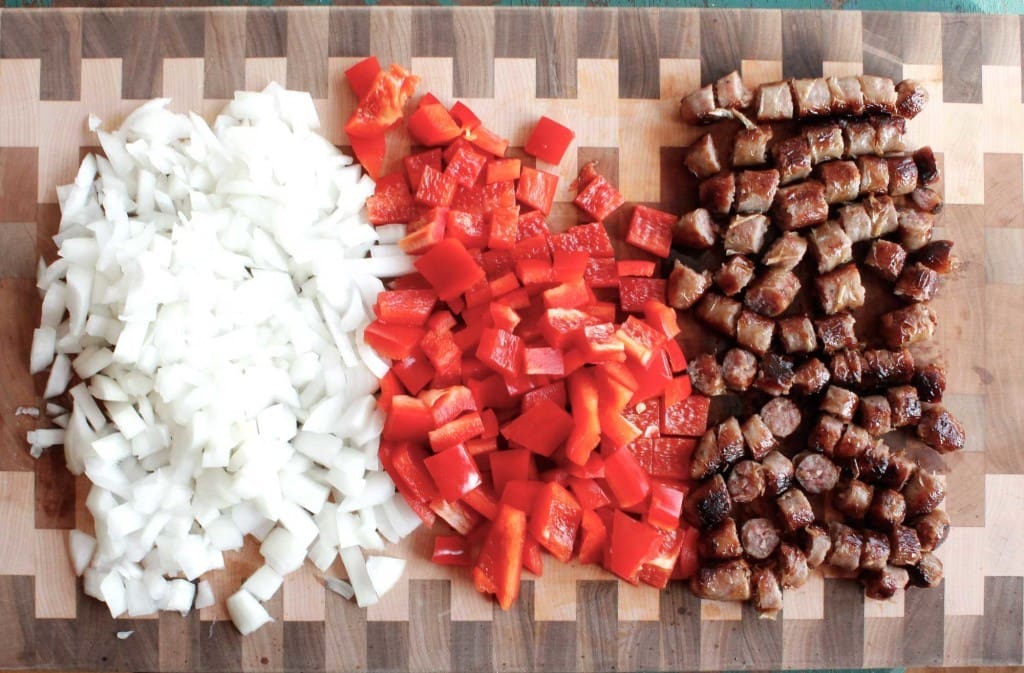 This Quick and Easy Make-Ahead Breakfast Casserole is so great because it can be made ahead of time and frozen for up to 3 months. That means you can make it on a Sunday when you've got nothing better to do, then all that's left is letting it thaw when you're ready to bake!
Breakfast casserole is a great recipe to make for feeding a crowd, or if you want to have breakfast for the entire week! With hash browns, sausage, red pepper and onion, this breakfast bake is a true crowd pleaser.
What's even better is that you can adjust the recipe to fit your taste! Obsessed with bacon? Use that! Prefer mushrooms? Throw them in. The possibilities are literally endless.
I also love adding taco seasoning to my Quick and Easy Make-Ahead Breakfast Casserole, but a simple mixture of salt and pepper will do if you like to keep it classic.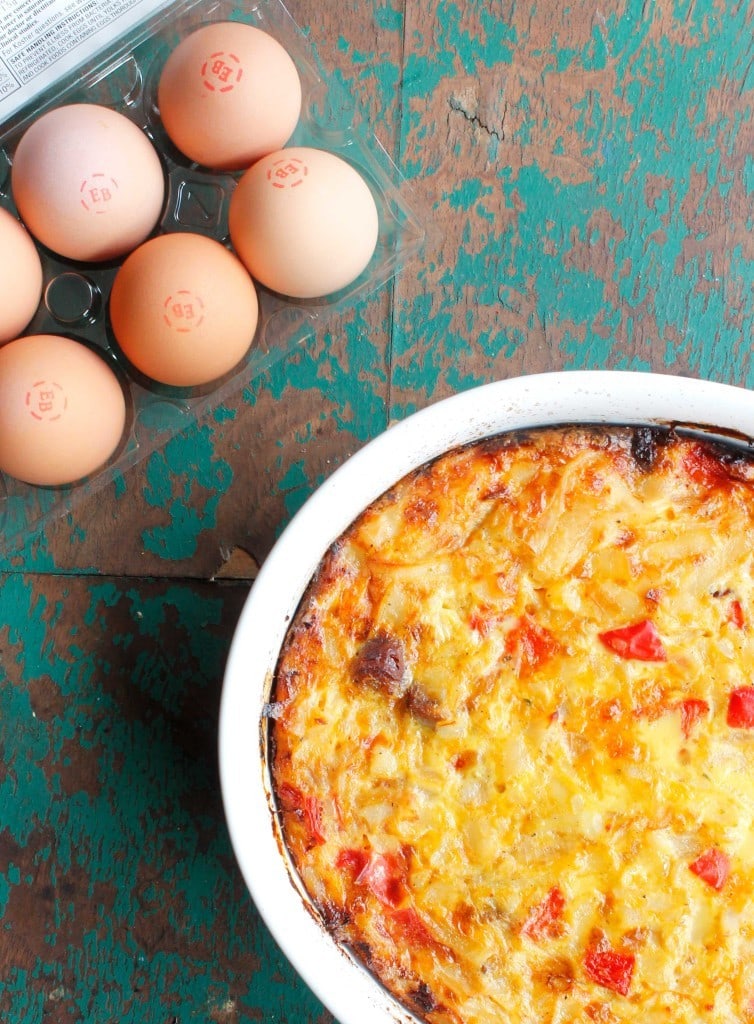 Next time you need a super simple breakfast recipe to make, try this Quick and Easy Make-Ahead Breakfast Casserole! Always keep one of these in your freezer … because you never know when you're going to need a quality breakfast on the fly.
This really is one of those recipes you keep in your repertoire for mornings full of hungry people.

Quick and Easy Breakfast Casserole
40 minCook Time
40 minTotal Time
Ingredients
1 pound Italian sausage
1 medium white onion, peeled and diced
1 red pepper, seeded and diced
3 cloves garlic, minced
6 eggs
1/3 cup skim milk
1 (20 ounce) bag frozen hash browns, thawed
2 cups shredded cheddar or mozzarella cheese
1/2 packet taco seasoning, or to taste (or, use salt and pepper to taste!)
Instructions
In a medium pan, cook the sausage until brown. Remove and set aside.
Next, add the onion, red pepper, and garlic and cook until the vegetables are soft. Add the vegetables to a bowl with the sausage.
In a separate bowl, whisk together eggs and milk. Fold in hash browns and 1 1/2 cups cheese. Combine the egg mixture with the sausage and vegetables. Add the seasoning and mix to combine.
Spray a 11x7-inch dish with cooking spray. Pour in the egg mixture and top with the remaining cheese.
To freeze, cover with a layer of plastic wrap, then a layer of aluminum foil and freeze for up to 3 months. When ready, allow to thaw overnight, bring to room temperature, then bake per below.
Preheat oven to 375 degrees F. Cover with aluminum foil and bake for 20 minutes. Remove foil and bake for another 15-20 minutes.
7.6.4
178
http://smilesandwich.com/2016/01/14/quick-and-easy-breakfast-casserole/