Chop Chicago is a fairly new addition to the South Loop's Roosevelt Collection. It's the fun, casual atmosphere of its sister restaurant Porkchop, with an upscale menu.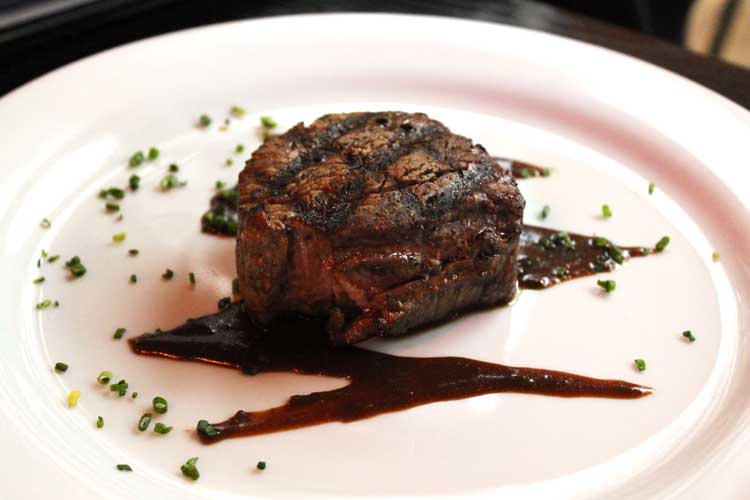 Happy (super duper cold) Monday! You guys see all the healthy eats I make at home here, but what you don't see are all the cheat meals I eat out … unless you follow me on Instagram. Which you totally should.
I was raised to be super obsessed with going out to eat because it was such a treat from our (also amazing) home cooked meals. Now, one of my favorite activities is exploring Chicago's dining scene. So, I've decided to feature more Chicago restaurants on the blog! I hope you guys find some dining inspiration because there are endless great restaurants in this fine city.
First up is Chop, a steakhouse that doesn't even require you to stray to far from you low carb or paleo diet. Because … steak.
As a fan of Porkchop in the West Loop, I was so excited to try out Chop in the South Loop! Its atmosphere is similar to the casual, fun vibe of its sister restaurant, but with an upscale steakhouse menu.
The charred calamari steak was a definite highlight of the meal. Even if you're not a fan of calamari, this un-fried version had amazing flavor from the charred preparation.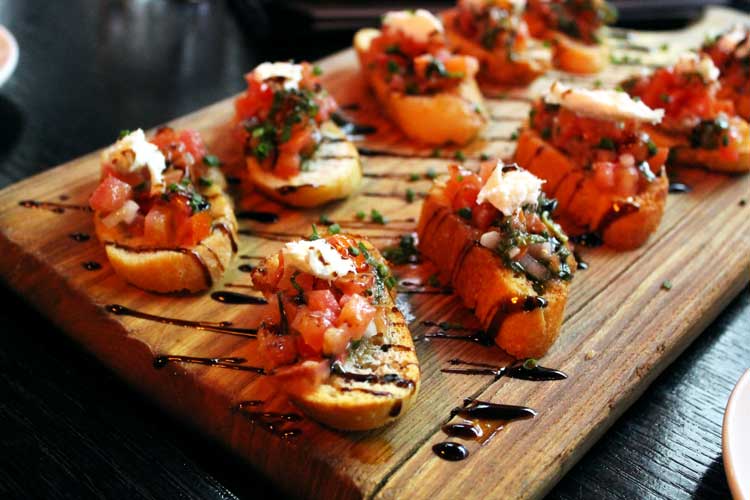 Fresh mozzarella added a nice touch to this beautiful bruschetta. And can we talk about the presentation? How cute are those wooden serving platters? I almost stuffed one in my purse to take home.
(Kidding … that's illegal).
Perhaps my favorite of the entire meal was this chicken! It was so tender and juicy and flavorful … I always wonder how restaurants make chicken taste SO GOOD? If anyone knows, please do share.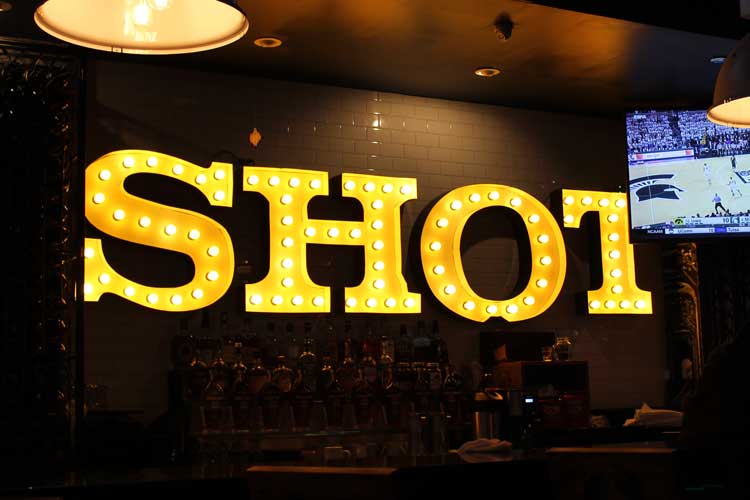 We didn't give their cocktails a try (because I cannot eat steak without red wine), but I've heard great things about the drinks that come out of this fun bar as well! Where can I get me this exact sign?
Located in The Shops at Roosevelt Collection, Chop is right next to some great shopping, as well as the movie theater. The music, service, and FOOD were truly great. Would I steer you guys wrong? Check it ouuuttttt friends.
Chop Chicago is located at 1017 S Delano Ct.
Be sure to follow me on Instagram to see more of where I dine out in Chicago!