Blasted Broccoli (AKA The Best Broccoli Recipe Ever) is a simple yet amazing way to prepare roasted broccoli. It's the perfect side dish recipe to any meal.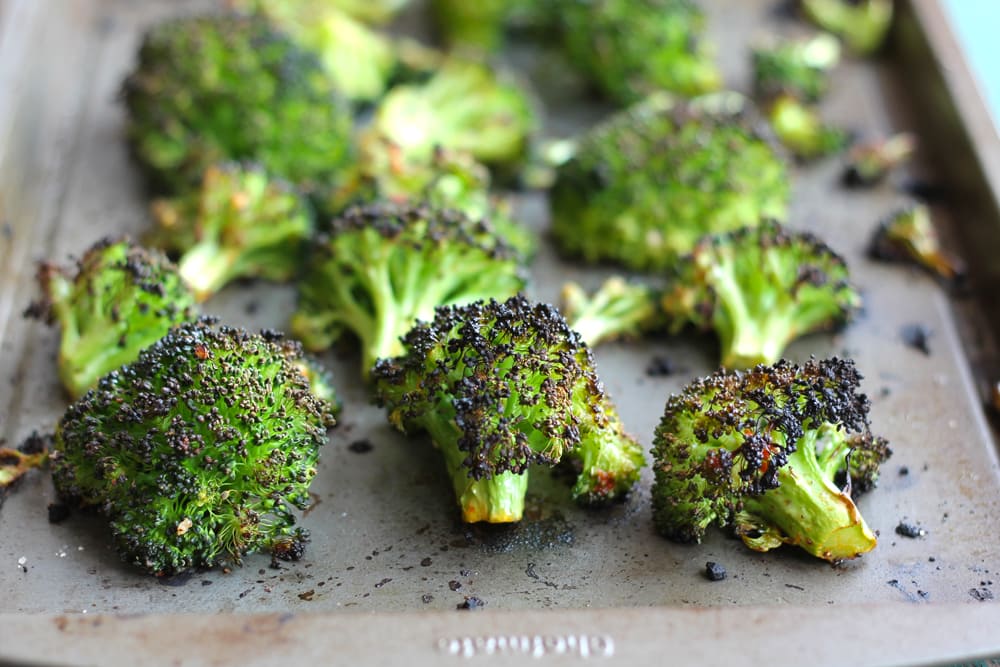 Ohhhhh broccoli. How I adore thee.
Broccoli is one of the few vegetables I've always actually enjoyed. In college, because I was lazy and busy and I just needed the food NOW, I always prepared it in a pot of boiling water.
Boyyyyy was I mistaken. Now that I'm old and wise and grown up AF, I know that the simple most best way to prepare broccoli is this Blasted Broccoli!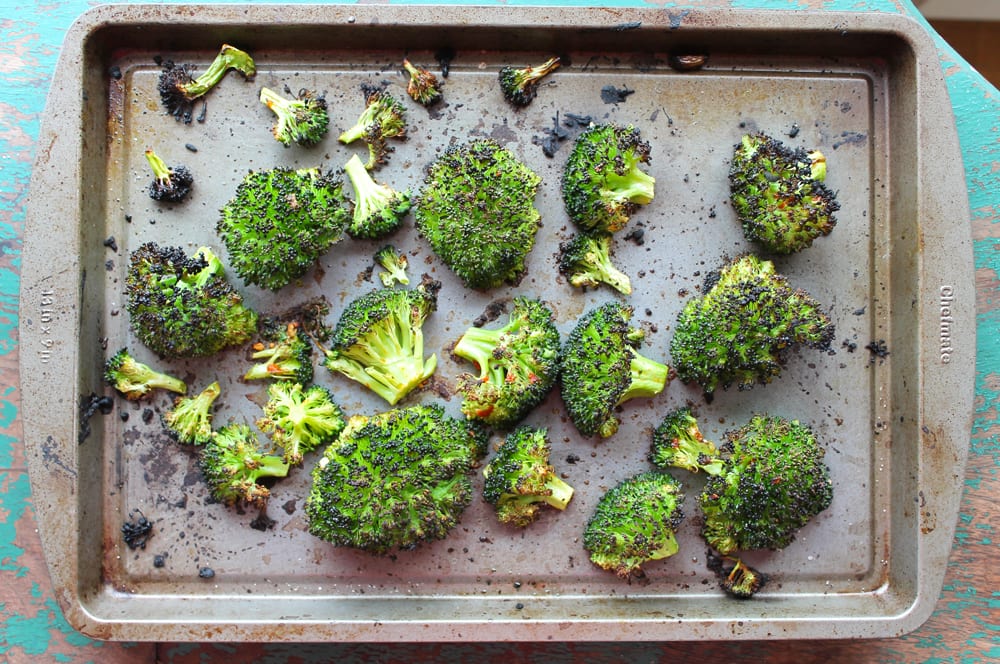 What's even cooler than charred broccoli recipes is the fact that Chevy let me borrow a Traverse for a week! And let me tell you … it was SO very nice. I even considered spending all my savings just to buy it right there and then.
I can definitely imagine getting a Traverse when (if someday) I have a family will small children. Its interior is huge, but it doesn't feel too big. I mean, if I was able to parallel park it, I'd say it's the perfect size.
Oh, and the center council was the perfect place to rest our Stan's Donuts. 😉 Don't mind me … just livin' the good life over here.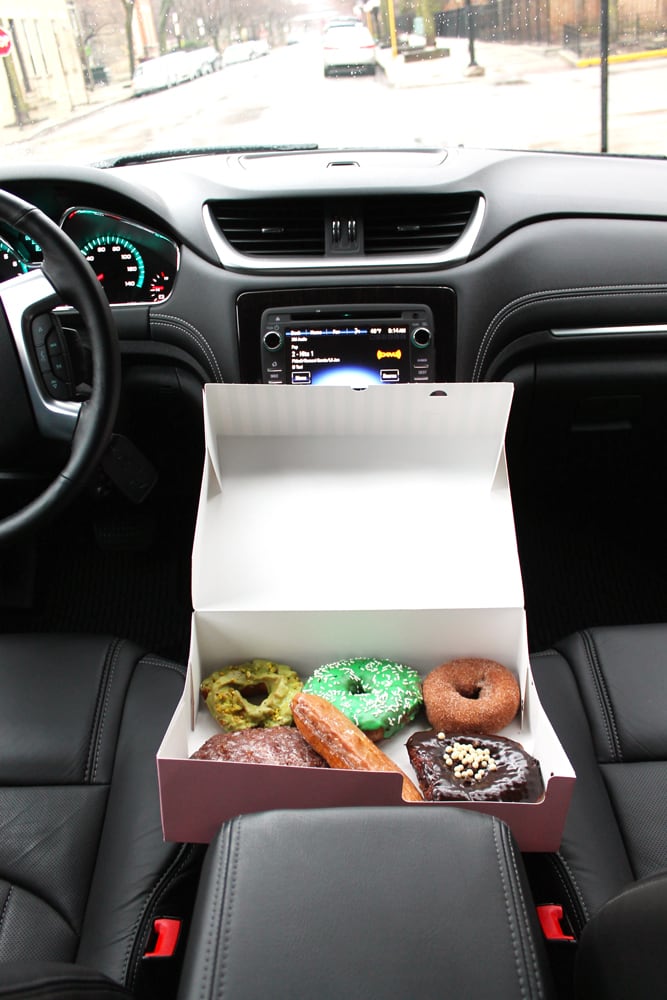 Not only did my sister and I cruise the town with donuts, but we also made a day trip to Kohler Waters Spa at The American Club.
Oh. My. Lord. I never (ever ever) wanted to leave. If there's a heaven on earth, I'm pretty sure it's in Kohler, Wisconsin. At a little over 2 hours from Chicago (plus there's a closer location in Burr Ridge), I highly recommend the spa for a weekend trip. While you're not in your treatments, you can relax in the relaxation pool, steam rooms, or whirl pool!
Plus, is there anything better than relaxing in the softest  robe and sandals all day? Answer: no.
Although I couldn't take photos of the most glorious inside of the spa, I did return home with fresh post-facial skin and a shellac manicure.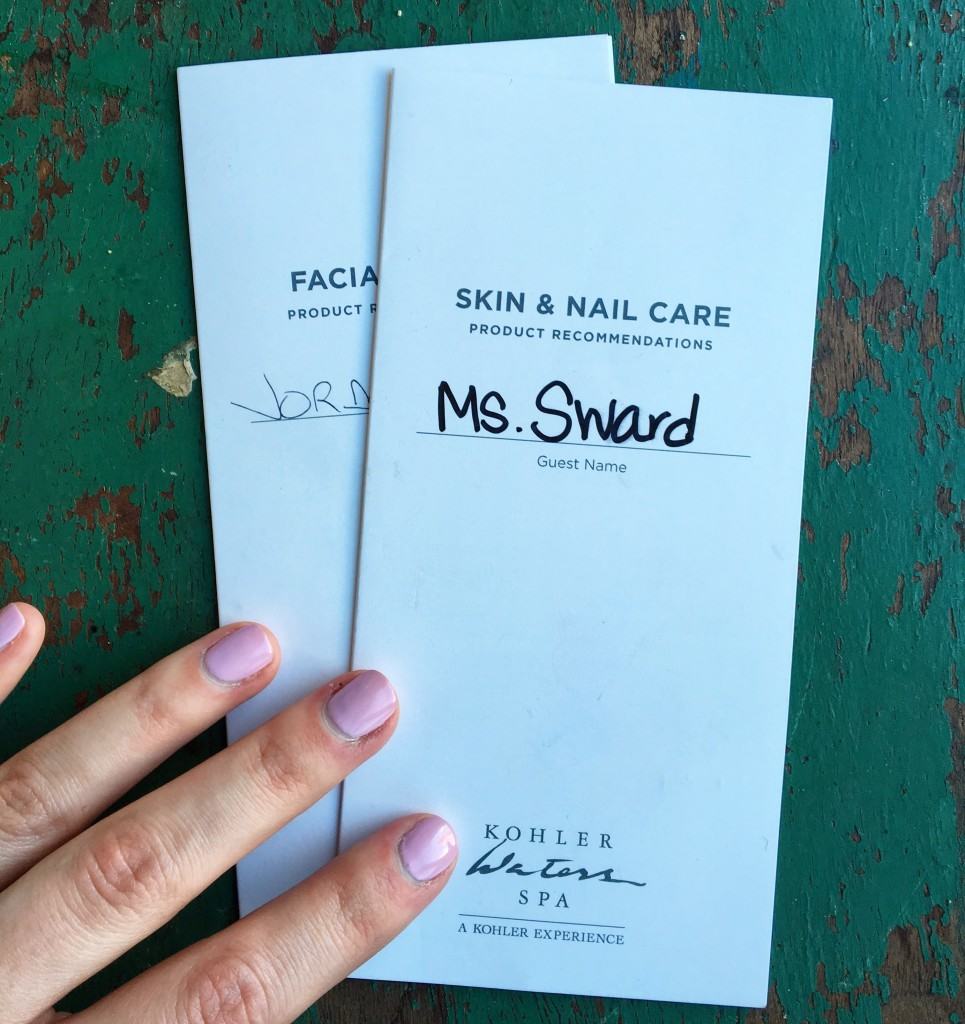 I first saw the name Blasted Broccoli on a restaurant menu in Seattle during a business trip. We ordered it just because we thought the name was super cool, but little did we know that it's actually delicious! So we ran home to give it a try using our server's very non-specific ingredients list. Surely we thought there should be a catch because it's so stinking easy.
No catch. It's actually just wonderful on its own with no secret magic required.
Blasted is really just a fun way to say charred broccoli. And you must try it. The charring on the broccoli florets adds amazing flavor and texture.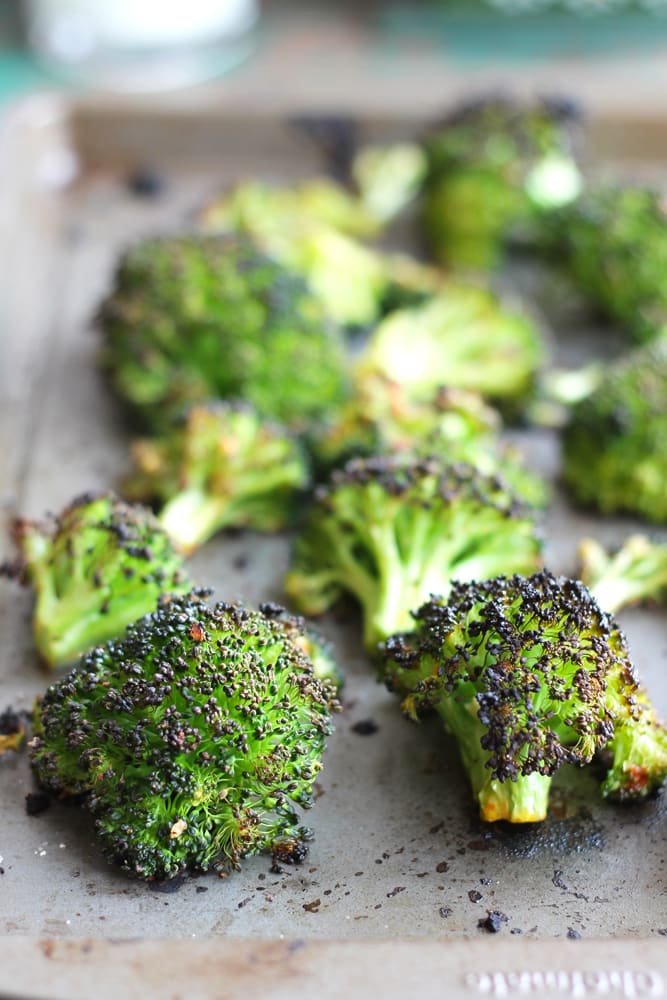 So now I'm just over here doing a happy dance because life is great. I found my new favorite spa, a new super duper easy yet best broccoli recipe ever, and best of all … I get to share it all with YOU!

Blasted Broccoli (AKA The Best Broccoli Recipe Ever)
12 minCook Time
12 minTotal Time
Ingredients
1 head broccoli, cut into florets
2 tablespoons olive oil
Juice of 1/2 lemon
1-2 cloves garlic, minced
Salt and pepper
Instructions
Preheat oven to 425 degrees F.
In a medium bowl, toss broccoli with olive oil, lemon juice, garlic, salt and pepper.
Spray a baking sheet with non-stick spray. Arrange broccoli on the pan so none of the florets are touching each other.
Bake for 8-10 minutes, depending on how al dente you like your broccoli.
Turn the broiler on high. Cook broccoli under the broiler until the broccoli starts to char on the top (it will almost look like it's about to burn) - about 2 more minutes.
7.6.4
193
http://smilesandwich.com/2016/03/31/blasted-broccoli-aka-best-broccoli-recipe-ever/