I was recently asked by The J.M Smucker Company to share with you how I use Pillsbury™ Gluten Free Premium Cake Mix, Brownie Mixes, and Frostings to entertain family and friends!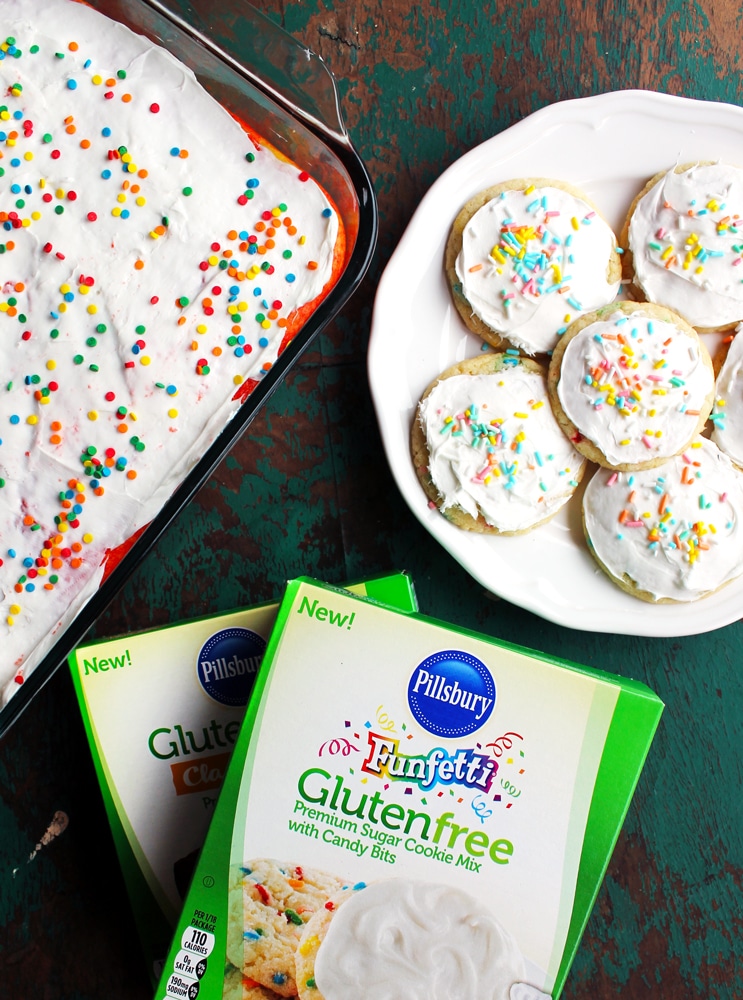 More and more people now follow a gluten-free diet, whether it's for a medical gluten intolerance or personal preference. It may seem intimidating to entertain for guests you know are gluten-free, especially when it comes to dessert.
That's why I love Pillsbury™'s line of gluten-free baking mixes. They make it easy to entertain gluten-free guests, even if you're a non-baker like me! I keep a pantry stocked full of Pillsbury™ Gluten Free Premium Cake Mix, Brownie Mixes, and Frostings from Walmart for all my Spring cookouts, parties and celebrations.
Growing up, my mom used Pillsbury cake mixes all the time. My (crazy big) family would get together for every occasion; whether it be a cousin's birthday, or "hair cutting night" when my aunt would cut our hair in our kitchen. No matter what the occasion, there was cake! My all-time favorite was Funfetti cake or her amazing Jell-O poke cakes with whipped topping.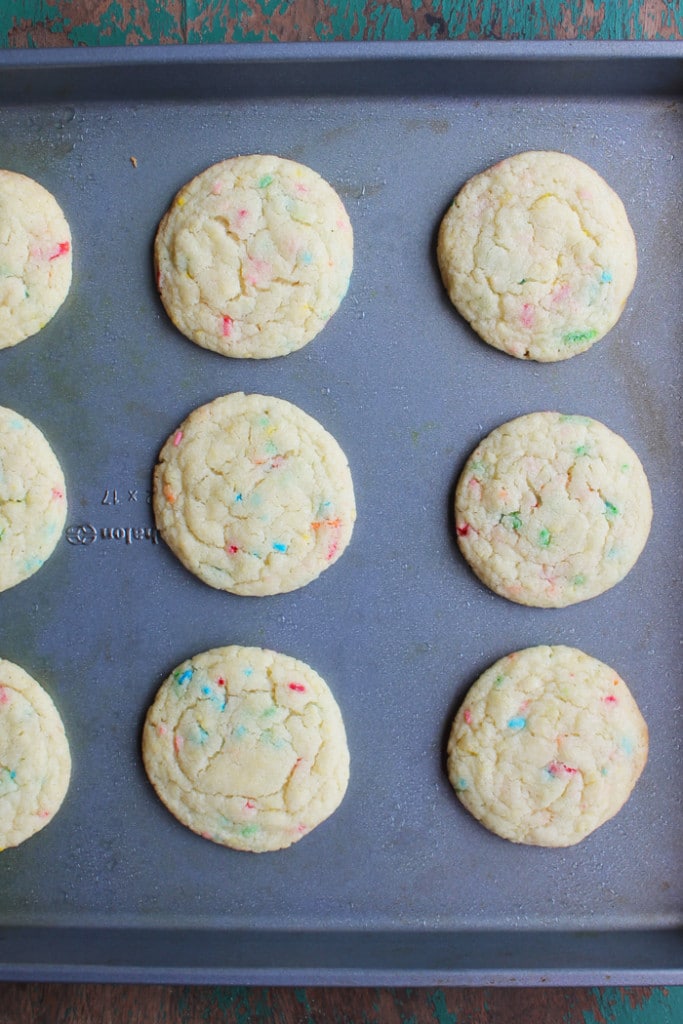 When I found this Funfetti Sugar Cookie Mix, it was like finding the perfect bite-sized, soft and fluffy version of my old favorite treat!
Since I unfortunately missed the baking gene my mom has, I seldom try baking anything from scratch. Cake, cookies and brownie mixes are inexpensive and almost fool-proof to prepare. Plus, I have more liberty to try pretty decorations or inventive poke cake creations when I don't have to worry about measuring a million ingredients.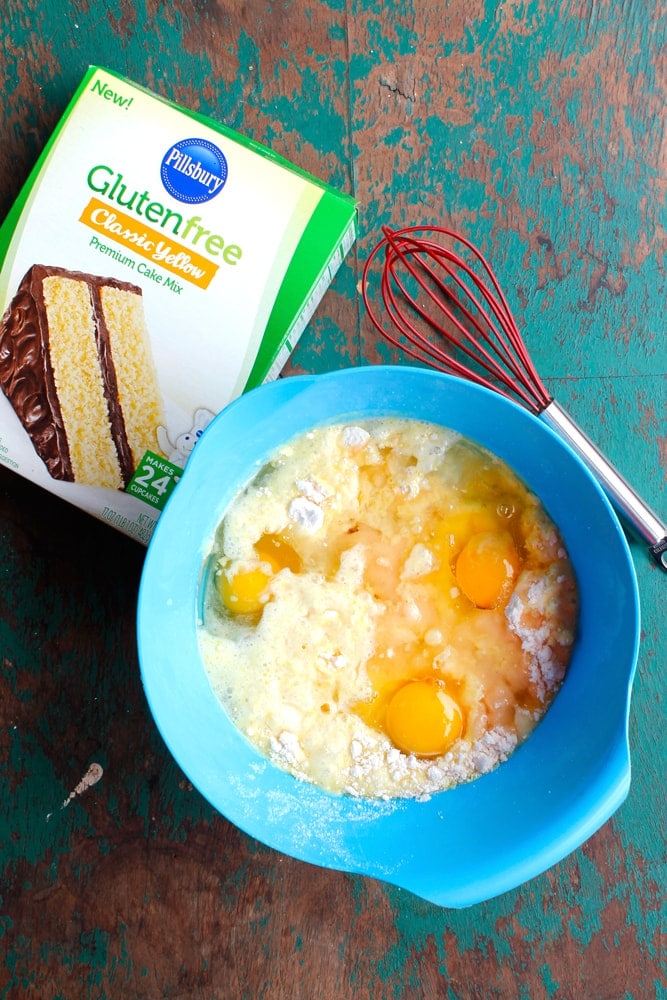 Have you ever heard of the expression, "It's so easy, a caveman can do it"? Well, when it comes to baking, the true test of difficulty level is "It's so easy, Jordan can do it." I can cook to my heart's content all day and it will turn out pretty well, but my family knows better than to trust me with dessert. Luckily, all I had to do to make this cake was add eggs and oil, whisk, pour, and bake!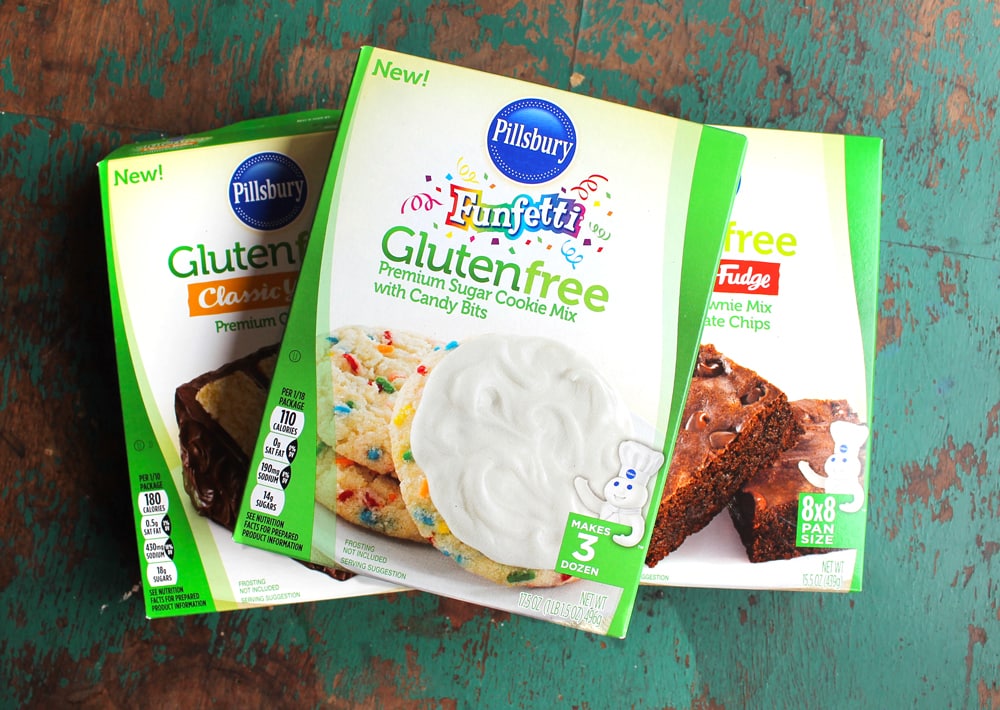 Best part about these gluten-free mixes is that they taste just like the mixes you grew up on. Seriously, I could hardly tell the difference! Your gluten-free guests will surely be singing your praises with these. I recommend clearly labeling gluten-free desserts to avoid confusion.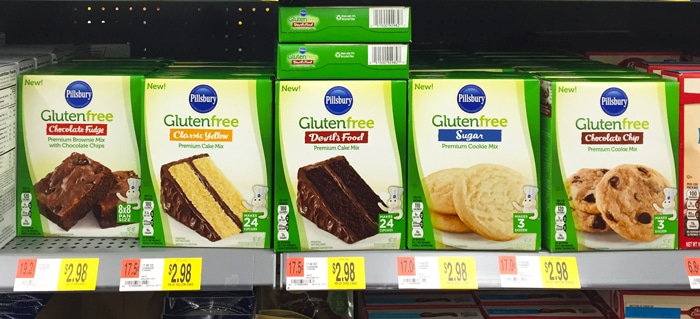 Head on over to your local Walmart store to stock up on Pillsbury™ Gluten Free Premium Cake Mix, Brownie Mixes, and Frostings, and save yourself a buck while doing it!
Stop back next week to see an amazing gluten-free dessert recipe I make with brownie mix! It's perfect for your Spring entertaining.
Plus, don't miss even more ways to Mix Up A Moment with Pillsbury™.
This is a sponsored conversation written by me on behalf of The J.M. Smucker Company. The opinions and text are all mine.