Pumpkin Monkey Bread Muffins are a lightened up version of the classic monkey bread recipe … with the addition of pumpkin!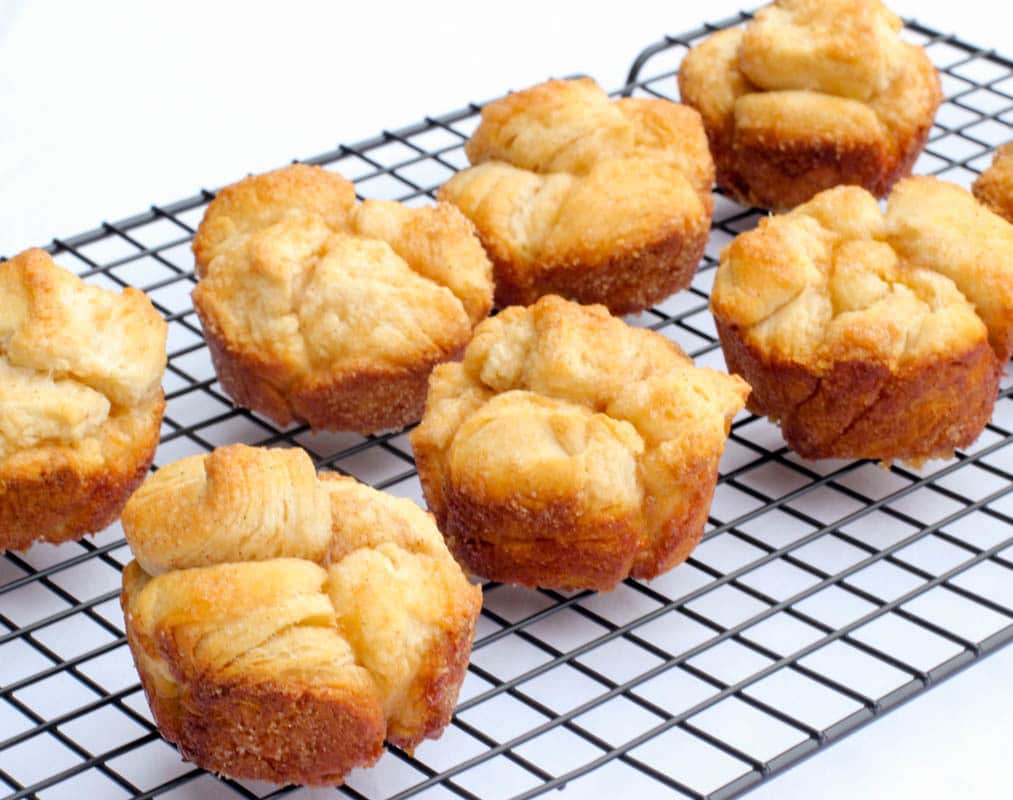 You guys. Pumpkin season is back in full swing and I've already got my cabinets full of Trader Joe's seasonal goodies.
My new favorite: pumpkin cookie butter. Run to TJ's and get some now. But don't look at the calorie count. Oh and get out those sweaters.
These Pumpkin Monkey Bread Muffins are like your traditional monkey bread recipe, but they're mini single portions and they include PUMPKIN!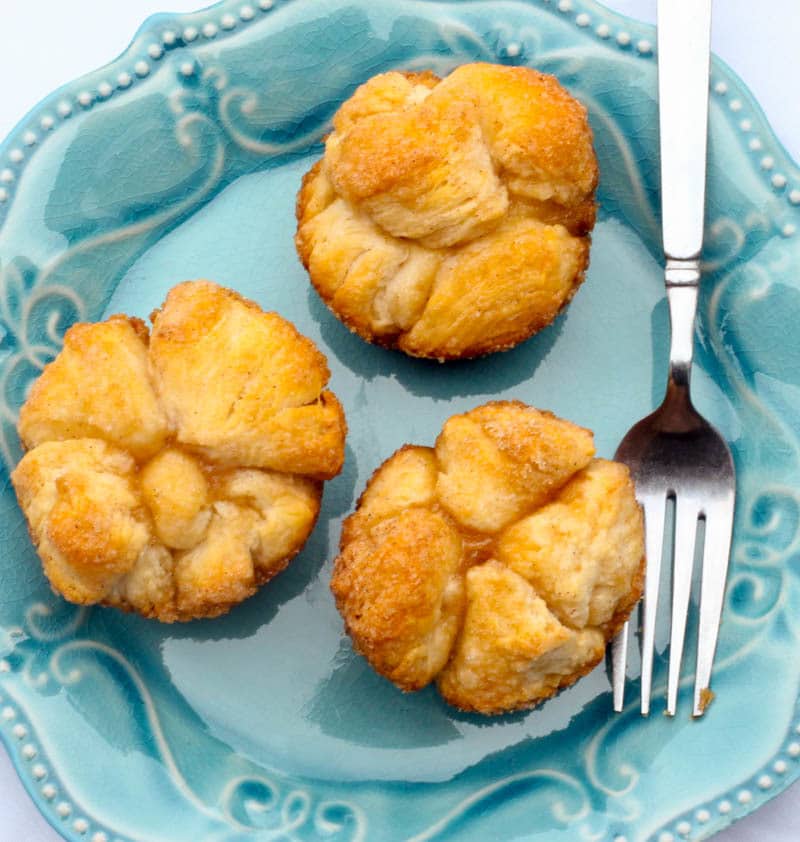 My mom has been helping me out with my blog this month because (everyone's favorite excuse) I am BUSY.
She was the one that first introduced monkey bread into my life and I've been in love ever since. It's just so easy to make and so totally delicious I can't get enough.
She typically makes a big batch in a bundt pan (which you can totally do here), but these mini versions are just so stinkin' cute.
Pumpkin Monkey Bread Muffins are lighted up by using skim milk and a fraction of the butter that is typically used.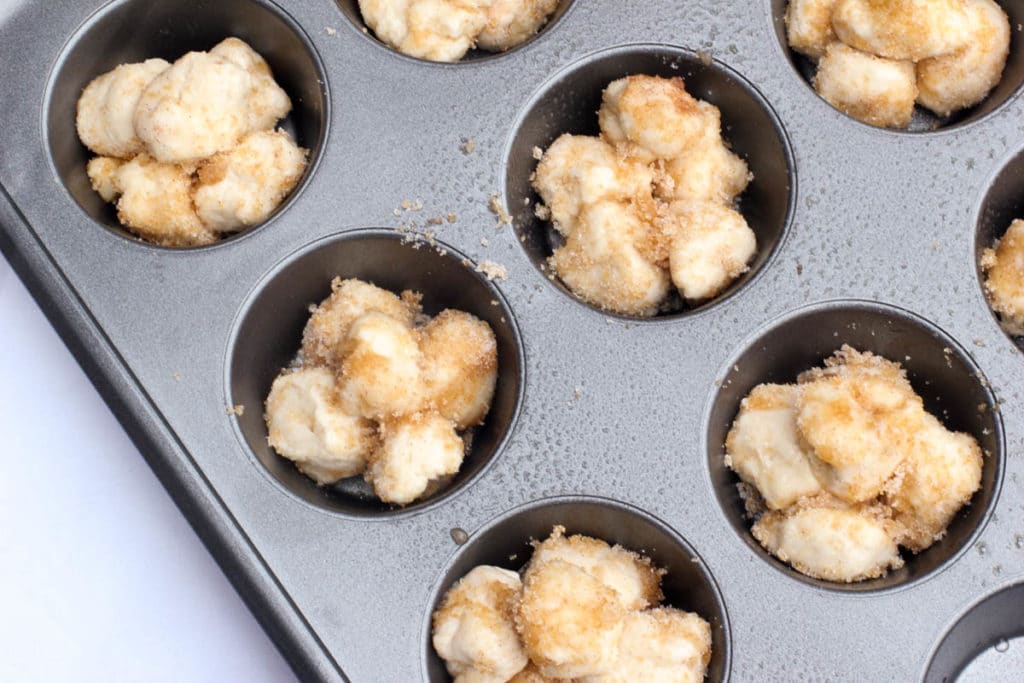 I love the addition of a little pumpkin purée and pumpkin pie spice in these because they just taste so much like fall.
Pumpkin Monkey Bread Muffins are as easy as cutting up some dough, rolling the pieces in butter and sugar, then baking for just a few minutes.
They're so quick and easy that they make a perfect addition to brunch or a quick dessert for dinner. I especially love to eat them still warm. Ooooo baby.
So next time you want to (pumpkin) spice things up for dessert, give these Pumpkin Monkey Bread Muffins a try. They don't disappoint.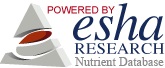 Pumpkin Monkey Bread Muffins
Ingredients
2 tablespoon butter, melted and cooled
6 teaspoons skim milk, room temperature
2 teaspoons pumpkin puree
9 tablespoon granulated sugar
9 tablespoon brown sugar
½ tablespoon ground cinnamon
1 teaspoon pumpkin pie spice
1 (16 oz) package Pillsbury biscuits
Instructions
Preheat oven to 350 degrees F. Spray a muffin pan with non-stick spray.
In a small bowl, whisk together melted butter, milk, and pumpkin puree. Spoon 1 tablespoon of the milk mixture in each cup of the muffin pan.
In a separate bowl, stir together sugars, cinnamon and pumpkin pie spice.
Cut each biscuit into 6 pieces. Dunk each piece into the milk mixture, then roll in the sugar mixture. Arrange the biscuit pieces in the muffin pan, placing 5 pieces in each cup.
Bake for 12 to 15 minutes. Let cool for 5 minutes before inverting them onto a cooling rack.
7.6.4
209
http://smilesandwich.com/2016/10/13/pumpkin-monkey-bread-muffins/
Reader Interactions