This One Pan Pea, Tomato and Bacon Gnocchi is a quick and easy dinner recipe that uses whole wheat gnocchi with a simple sauce.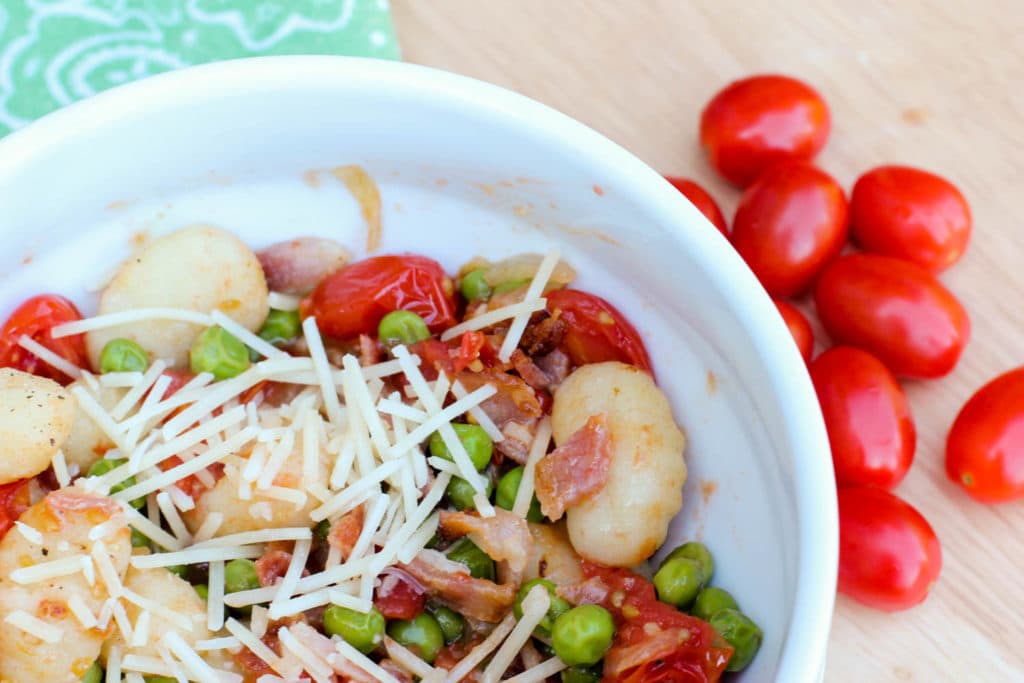 I feel pretty strongly about a lot of things, and one of those things is that adding bacon makes everything better.
I also have a strong adversion to doing dishes. That's why this One Pan Pea, Tomato and Bacon Gnocchi might be one of my new favorite dinner recipes.
Nothing beats a one pan recipe that minimizes dishes and comes together in less than 30 minutes. Plus, there are only a few ingredients needed to make a delicious bowl of gnocchi without having to wait for sauce to simmer.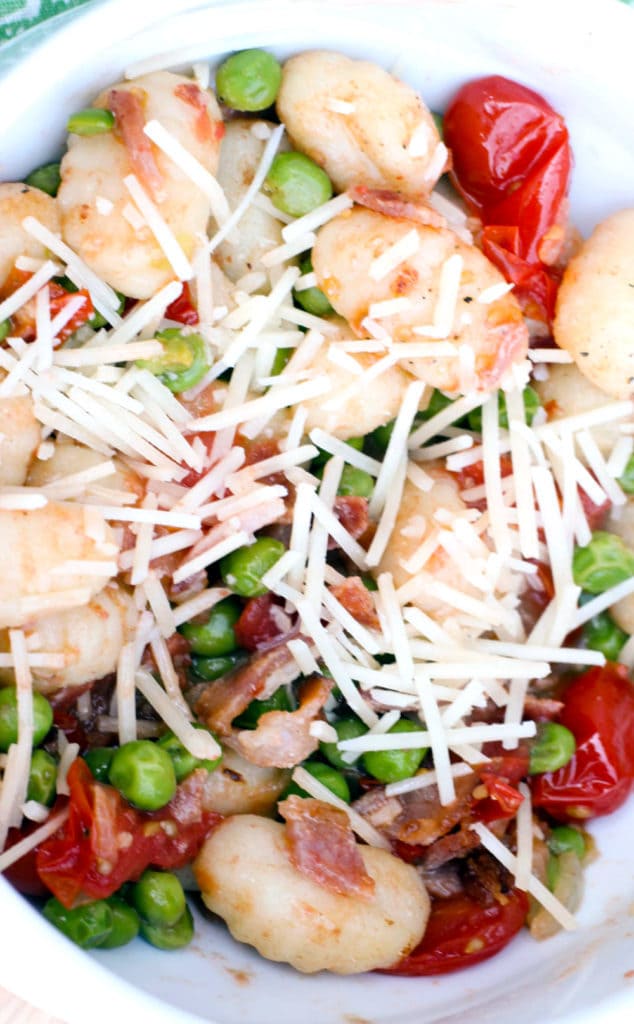 One Pan Pea, Tomato and Bacon Gnocchi uses whole wheat gnocchi to lighten things up, plus the sauce is a simple combination of peas, bacon and fresh tomatoes.
My sisters and I have loved gnocchi for as long as I can remember. I've always loved its soft pillowy texture – even if I could never say it correctly.
Plus, it just cooks so darn quickly. My sister is the master at making homemade gnocchi, so I leave that job to her and use the store bought kind.
You can also boil the gnocchi first, then make the sauce as directed and stir in the gnocchi at the last step.
Next time you're craving a fresh and delicious dinner, but don't want to do dishes (i.e. Always) give this One Pan Pea, Tomato and Bacon Gnocchi a try! O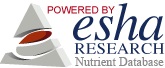 One Pan Pea, Tomato and Bacon Gnocchi
Ingredients
2 slices bacon, chopped
1 (16oz) package whole wheat gnocchi
1-2 tablespoons olive oil
1/2 cup chopped green onions
2 garlic cloves, minced
1 cup grape tomatoes, halved
1 cup frozen green peas
Ground black pepper, to taste
2 tablespoons Parmesan cheese
Instructions
Cook bacon in a large, deep skillet until crispy. Remove and set aside. Drain all but 1 tablespoon of the grease from the pan.
Add gnocchi and separate them. Cook for 8-10 minutes, or until golden and lightly crispy on the outside. Remove from pan.
Add onions, garlic and peas to the pan and cook for 4 minutes, stirring occasionally. You may have to add the olive oil at this stage.
Add tomatoes and cook until they're soft and slightly broken down.
Add 1/3 cup of water to the skillet, along with the gnocchi and cook for an additional 2-4 minutes. Stir in the bacon and pepper.
Sprinkle on the Parmesan cheese and serve!
7.6.4
210
http://smilesandwich.com/2016/10/19/one-pan-pea-tomato-and-bacon-gnocchi/