These Bacon Blue Cheese Meatballs are a low carb meatball recipe that taste like a bacon blue cheese burger, in meatball form!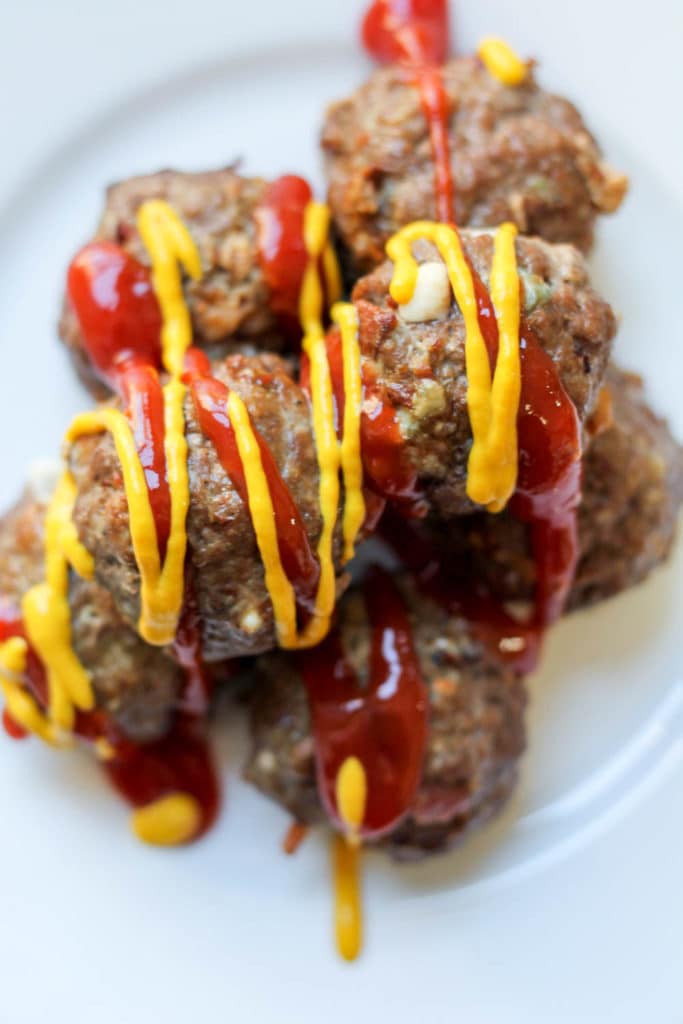 I think my love for meatballs is getting a little bit out of hand.
This Bacon Blue Cheese Meatballs recipe definitely does not help the cause considering I wish I could put blue cheese on just about everything.
I recently went camping at Hocking Hills state part in Ohio, which is where I discovered my love for the combination of bacon, blue cheese and beef.
I prepared bacon blue cheese burger patties before the trip to cook over the fire, and the exceeded all expectations.
Then again I should have known that anything with bacon stuffed in it is a good idea.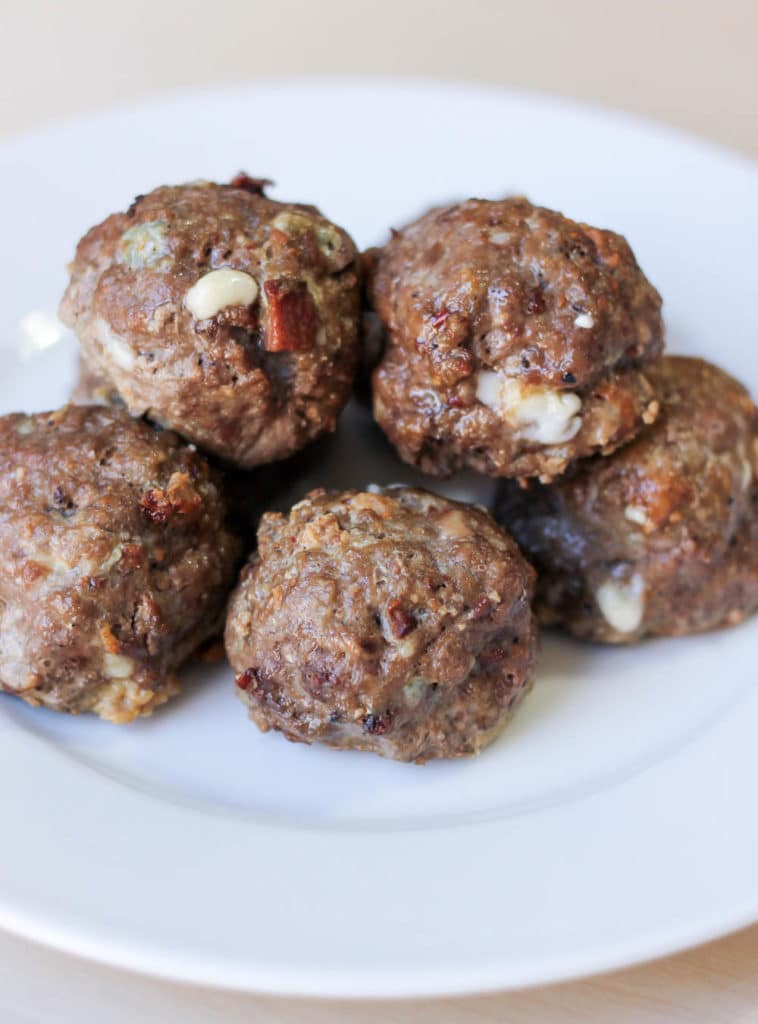 When I got home, I knew I had to find a low carb version of this delicious meal.
Enter these low carb Bacon Blue Cheese Meatballs!
This is a low carb meatball recipe that doesn't use any bread crumbs, but still holds together nicely and turns out moist and full of flavor.
The beauty of low carb meatball recipes is that you can make them ahead of time and refrigerate them for quick lunches all week.
I like to pretend like these are little mini cheeseburgers and douse them with ketchup and mustard, but they would also be great dipped in BBQ sauce.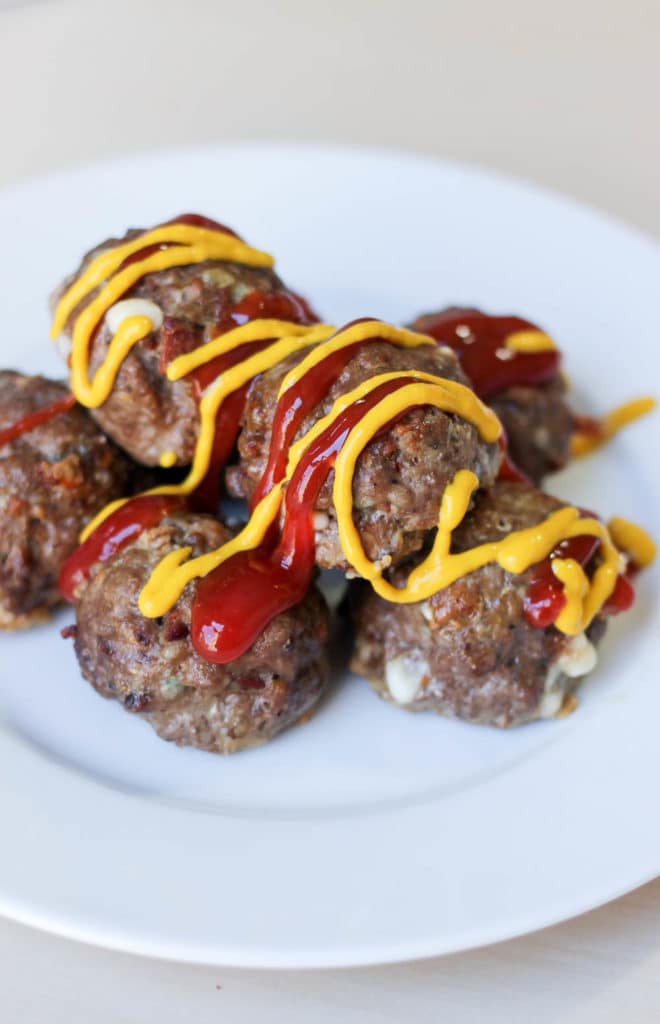 Bacon Blue Cheese Meatballs are a delicious combination of savory bacon and sharp blue cheese that get packed inside each meatball, so they're super full of flavor.
I have used real bacon and real bacon bits (the kind in the package) to make this recipe, and I've gotta say, they're both good options. Even though I'm deeply skeptical of bacon in a bag.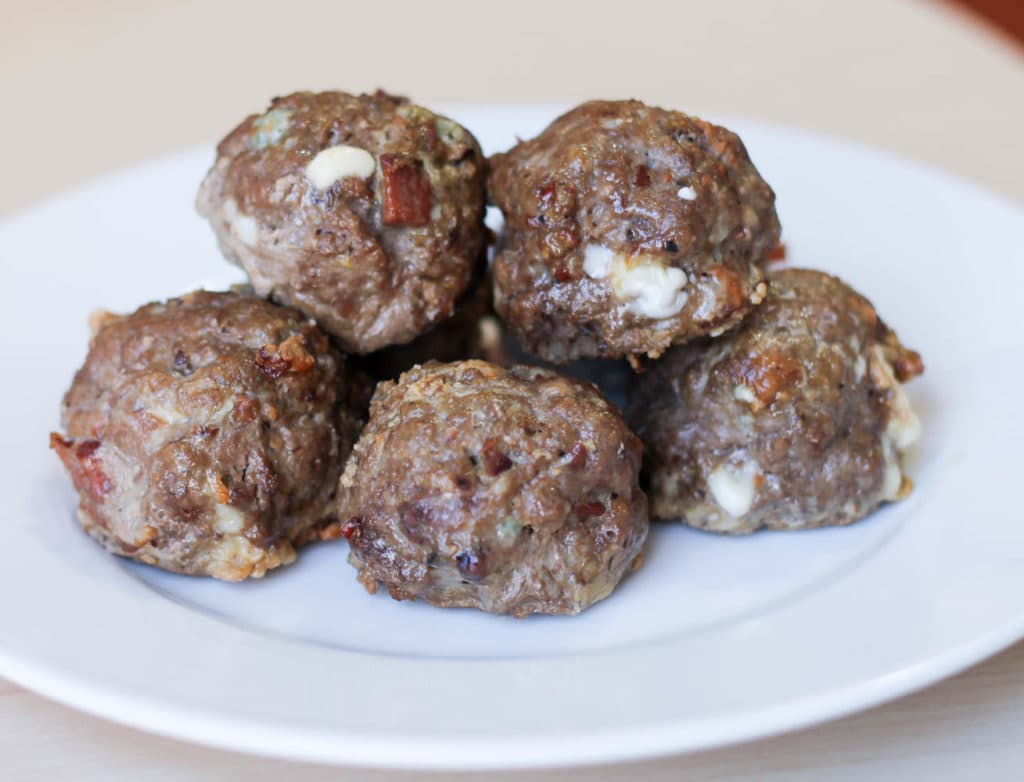 So, if you love low carb meatball recipes as much as I do, give these Bacon Blue Cheese Meatballs a try for your next Sunday meal prep or family dinner!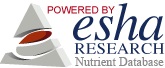 Bacon Blue Cheese Meatballs
Ingredients
1 pound lean ground beef
3 slices bacon, pan-fried and finely chopped (I've also used real bacon bits)
3 ounces blue cheese (3/4 cups)
1 tablespoon hamburger seasonings
1 teaspoon worchestershire sauce
1 egg
salt and pepper, to taste
Instructions
Preheat oven to 400 degrees F.
In a large bowl, mix all ingredients. Form into 1 1/2 inch meatballs.
Line a baking sheet with aluminum foil and spray with cooking spray. Arrange meatballs so they aren't touching each other.
Bake for 18 to 22 minutes or until your desired doneness.
Serve with ketchup or BBQ sauce. Enjoy!
7.6.4
216
http://smilesandwich.com/2016/11/11/bacon-blue-cheese-meatballs/