This Quick Tomato Basil Soup with Tortellini and Sausage is made using Mutti tomato products. It's quick, easy and super delicious!
Can you ever really have too many soup recipes in your arsenal? I sure don't think so. This Quick Tomato Basil Soup with Tortellini and Sausage might be one of my favorite recipes to-date.
I know I say that often about recipes … but maybe that just means I'm getting better with each recipe!
Tortellini was always my favorite kind of pasta growing up, and I'd jump for joy every time I heard it was what's for dinner. That's probably one of the reasons I love this soup recipe so stinkin' much. It's like the soup version of my favorite childhood meal … with added protein of course.
On top of that, I made this soup using Mutti tomato products. I was so excited for the opportunity to work with them because I always pick their tomato products out of the large variety at the grocery store. I have found that their products are richer, redder, better!
Plus, one of my favorite product of theirs is a re-closeable tube of tomato paste … because when do you ever use the whole can on one recipe?!
If you're not a meat eater, this recipe is also great if you leave the sausage out.
I found that Quick Tomato Basil Soup with Tortellini and Sausage is also even better as leftovers! If you don't want the tortellini to get too soft, store it separately after boiling it, then stir the tortellini in the soup when you're reheating.
Next time you're looking for a quick and easy soup recipe, give this Quick Tomato Basil Soup with Tortellini and Sausage a try. And I urge you to give Mutti a try too … it's Italy's #1 canned tomato!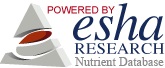 Quick Tomato Basil Soup with Tortellini and Sausage
Ingredients
1 pound of Italian ground sausage
3 tablespoons olive oil
1 small yellow onion, diced
2 cloves garlic
Salt and pepper, to taste
¼ cup Mutti double concentrated tomato paste in a tube
3 14 oz. cans of Mutti Polpa (finely chopped tomatoes)
1 14oz. can Mutti Pasata (tomato puree)
5 large fresh basil leaves
2 cups chicken broth
½ cup Greek yogurt (optional)
1 9oz. package cheese tortellini
Instructions
In a large pot, brown the sausage until no longer pink. Remove and set aside.
Add the olive oil, onion and garlic to the pot. Cook until the onions are translucent, about 5 minutes.
Add salt and pepper, tomato paste, chopped tomatoes, tomato puree, basil leaves, and chicken broth to the pot. Using a handheld blender, blend until smooth. (You can also pour all ingredients into a blender or food processor, then transfer back into the pot).
Add in the sausage and Greek yogurt (if using) and simmer the soup for at least 10 minutes.
Meanwhile, cook tortellini according to package instructions. Stir the tortellini into the soup right before serving.
Enjoy!
7.6.4
218
http://smilesandwich.com/2016/12/09/quick-tomato-basil-soup-with-tortellini-and-sausage/
For more information and recipe ideas, out Mutti on social media!
Facebook
This is a sponsored conversation written by me on behalf of Mutti. The opinions and text are all mine.
Reader Interactions