This Christmas Veggie Tray with Greek Yogurt Ranch Dip is a festive holiday party recipe idea that takes little time to assemble!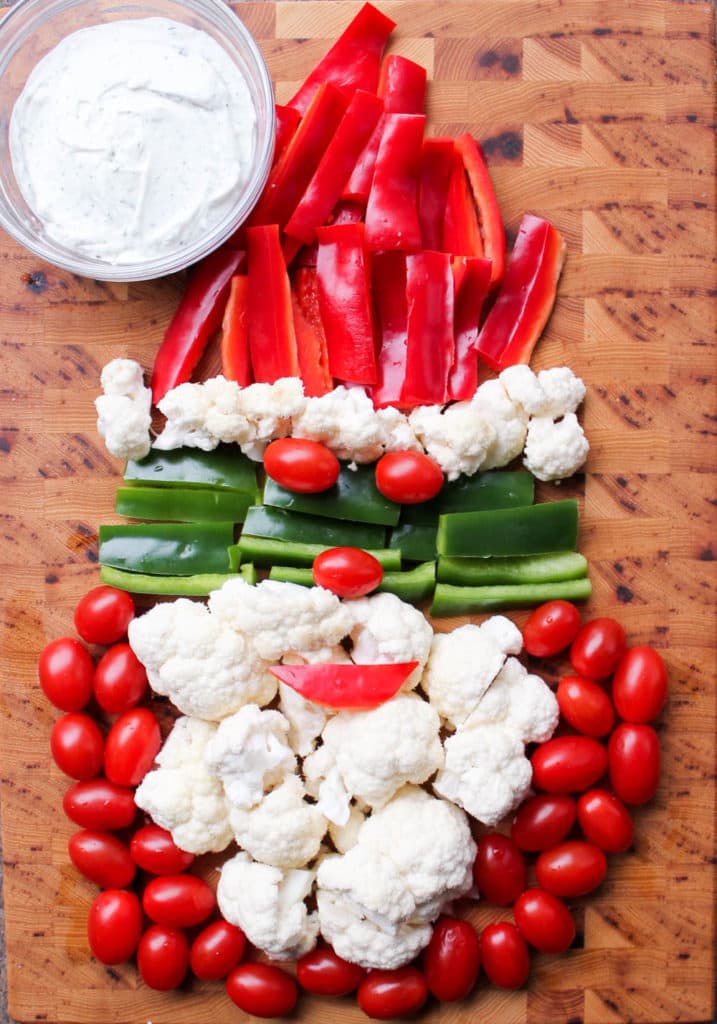 It's holiday party season! Which means you'll likely be asked to bring a dish to share to a friends or family shindig very soon.
I'm pretty much notorious for being a procrastinator, which typically leaves me empty-handed about an hour before a party starts, scrambling to make a dip or just grab something premade from the grocery store.
If you're anything like the delinquent I am … this veggie tray recipe is the perfect one for you.
This Christmas Veggie Tray with Greek Yogurt Ranch Dip is a super quick and easy Christmas party recipe idea that's so stinkin' cute, you'll be sure to hear praises from all the partygoers.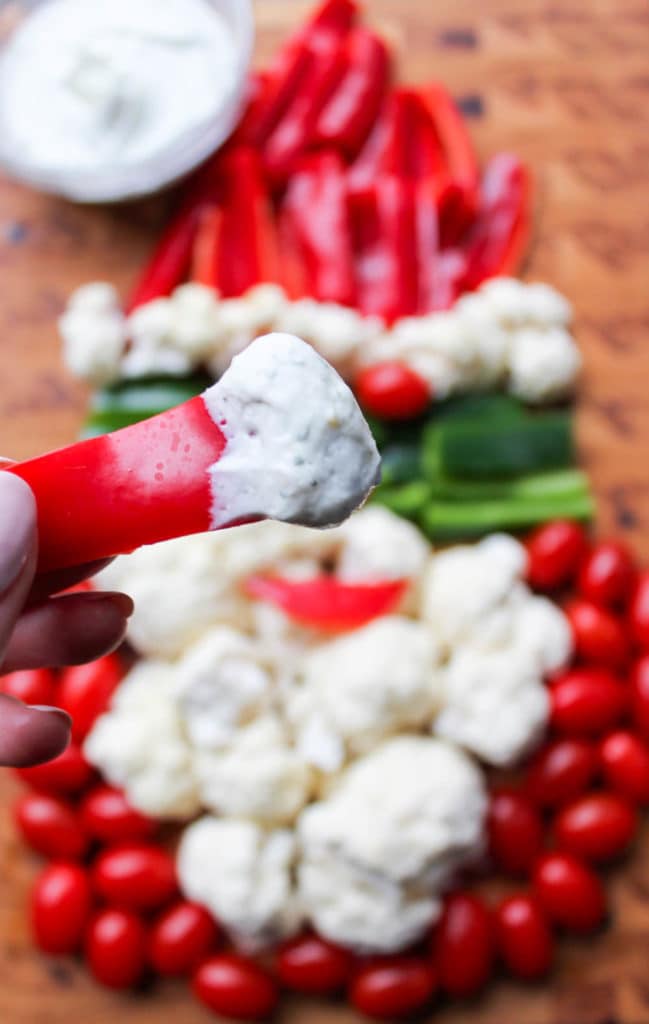 I always like to look for holiday veggie tray ideas because they require very little effort … you don't even have to turn on the oven!
I particularly loved this santa veggie tray idea when I saw it on Pinterest, so decided to recreate the cuteness with a twist on the dip: a homemade Greek yogurt veggie dip.
This dip recipe is lightened up using plain Greek yogurt and herbs to create a creamy dip that tastes like ranch. Your guests won't even know it's lightened up!
Next time you find yourself in a bind and need a holiday party recipe fast, run to the store and grab some veggies! Then, turn them into a Santa head and wow your friends with cuteness.
This Christmas Veggie Tray with Greek Yogurt Ranch Dip recipe is one of the most simple holiday recipes that comes together in minutes.
Recipe inspired by Totally The Bomb.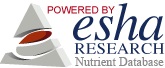 Christmas Veggie Tray with Greek Yogurt Ranch Dip
Ingredients
1 red pepper, sliced
1 green pepper, sliced
1 head cauliflower, chopped
1 container cherry tomatoes
For the Dip:
1 cup plain Greek yogurt
2 cloves garlic, minced
1/2 teaspoon salt
1/2 teaspoon cayenne pepper
Black pepper, to taste
1/2 teaspoon dried dill
1/4 teaspoon Worcestershire sauce
1 tablespoon chopped chives
Instructions
Starting from the top, arrange the red pepper in a triangle to look like a hat.
Working your way down, make a line of cauliflower, then arrange the green pepper into a "face", then the remaining cauliflower to make a "beard", then end with tomatoes around the bottom.
Use tomatoes to make "eyes" and a "nose". Cut a piece of red bell pepper into a "mouth".
Mix all the dip ingredients in a small bowl and serve on the tray with the vegetables.
7.6.4
220
http://smilesandwich.com/2016/12/15/christmas-veggie-tray-with-greek-yogurt-ranch-dip/