This Lentil and Black Bean Chili is a vegetarian dinner recipe that's super simple and flavorful to make!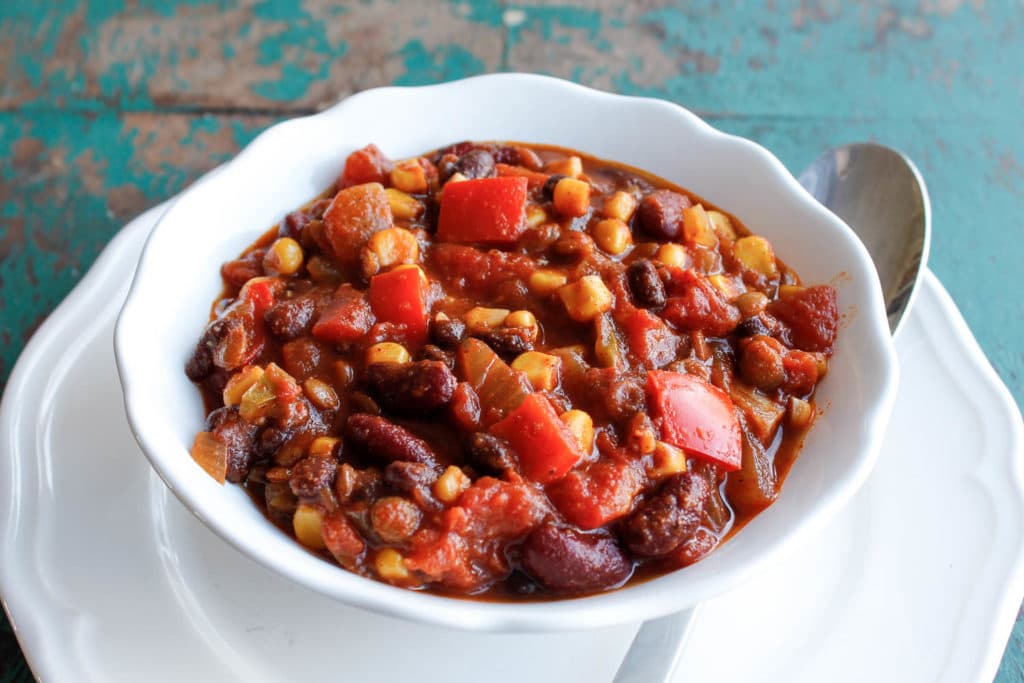 So … my self reflection of 2017 has lead me to one conclusion: I'm heavily influenced by food and health trends.
Like, if we're being honest, how many of us really enjoy the taste and texture of quinoa? And do we really need to be eating smoothies with a spoon? Now the latest jackfruit hype has me completely freaked out.
Yet … I'll probably give it a try just as I bought in to every other health food trend to-date. Because if it's all over Pinterest and everyone else is doing it, then that obviously means I should too. Logic.
Case in point: LENTILS. I heard on one podcast that lentils are full of protein and fiber so my super logical brain immediately decided that they were the cure to all of my diet struggles. Then, I watched a documentary about plant-based living and decided I need to stop eating so much meat. (Which lasted about a day).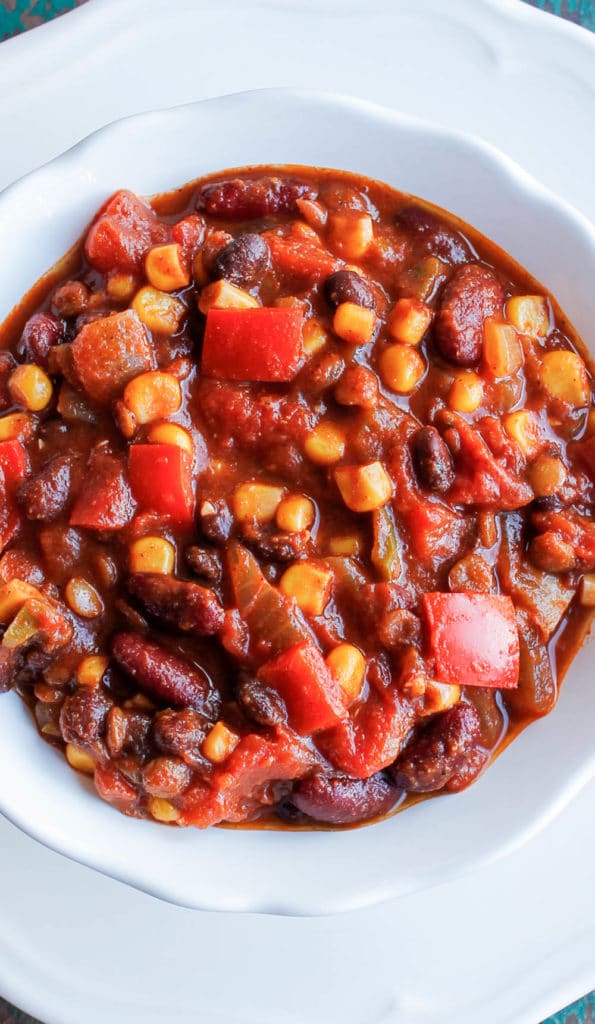 Well, turns out I still don't have the perfect bikini bod, but what I DO have is a super delicious recipe for Lentil and Black Bean Chili!
I also have a newfound love of lentils. Seriously, I like that they're a bit more dense and chewy than other beans … and I like the taste. Plus, they're a budget friendly pantry item I always keep on hand.
As a carnivore through and through, vegetarian dinner recipes often leave me hungry an hour after eating them. This Lentil and Black Bean Chili, however, is packed with protein and fiber from the lentils and black beans, so it's super filling and you won't even miss the meat.
Helllooooo Meatless Monday. Or, Meatless Wednesday … because Mondays are already sad enough and meat makes me happy.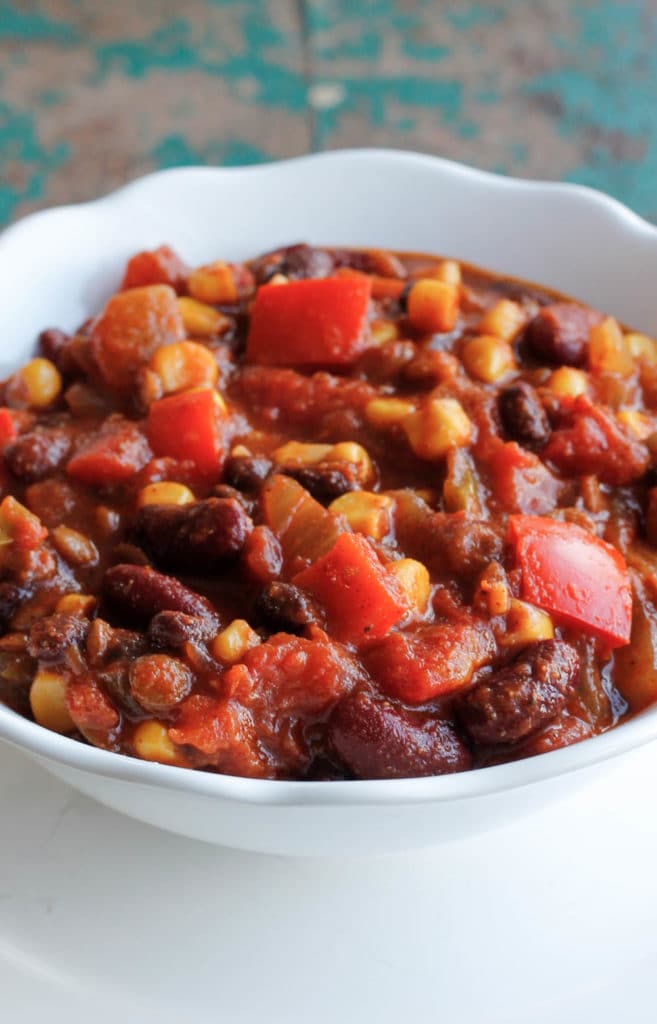 I love that this vegetarian chili recipe can be made ahead of time and still tastes great the next couple days for work lunches.
Plus, it's super simple to make and a very customizable recipe. You can throw in any extra veggies you want, or substitute different types of beans!
I'd also recommend topping this bowl of Lentil and Black Bean Chili off with some cheese, chopped onions, or even Frito chips if you're feeling extra wild.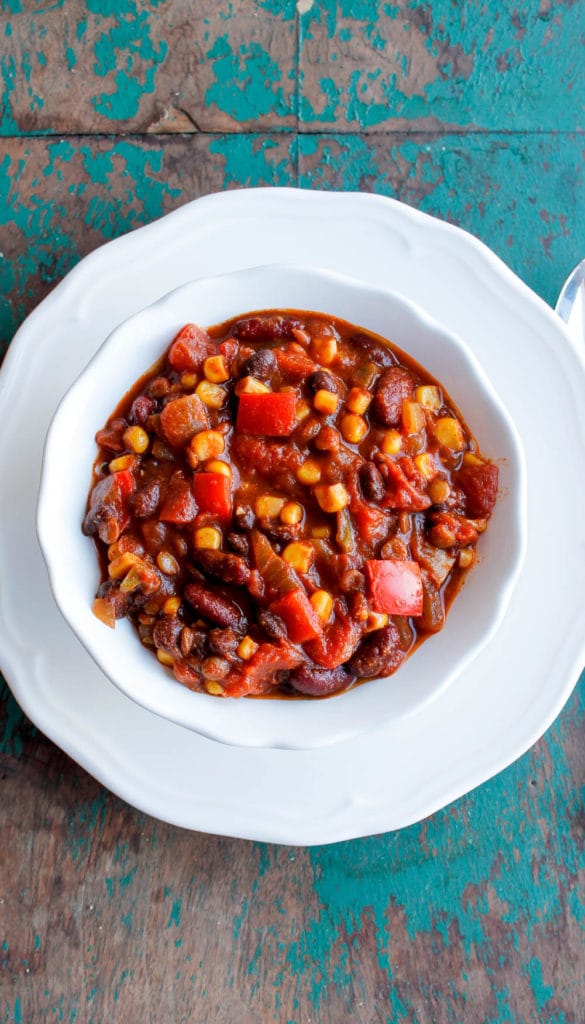 So, next time you're looking for a vegetarian dinner recipe idea, give this Lentil and Black Bean Chili a try!
It's a super easy meatless Monday dish that can be made ahead of time and will be enjoyed by all.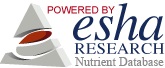 Ingredients
2 tablespoons olive oil
1 jalapeño pepper, diced
1 red pepper, diced
1 yellow onion, diced
4 cloves garlic
Salt and pepper, to taste
3 tablespoons chili powder, divided
2 tablespoons cumin, divided
1 teaspoon smoked paprika
2 (15-ounce) cans diced tomatoes
3 tablespoons tomato paste
1 3/4 cup water
3/4 cup dry red lentils, rinsed and drained
1 (15-ounce) can black beans, slightly drained
1 (15-ounce) can corn, drained
1 (15-ounce) can kidney beans, drained (optional)
Instructions
In a large stock pot, saute onion, red pepper, jalapeño and garlic in olive oil until the vegetables are soft, about 5 minutes. Season with salt and pepper, chili powder, cumin and paprika.
Add diced tomatoes, tomato paste and water and bring to a boil. Once boiling, add lentils. Reduce heat to a simmer and continue cooking about 15 minutes or until lentils are mostly tender.
Add black beans and corn and bring to a simmer. Cover and simmer for 20 minutes.
Taste and adjust seasoning to your liking. Enjoy!
7.6.4
222
http://smilesandwich.com/2017/01/10/lentil-and-black-bean-chili/
Plus, don't miss more similar recipes: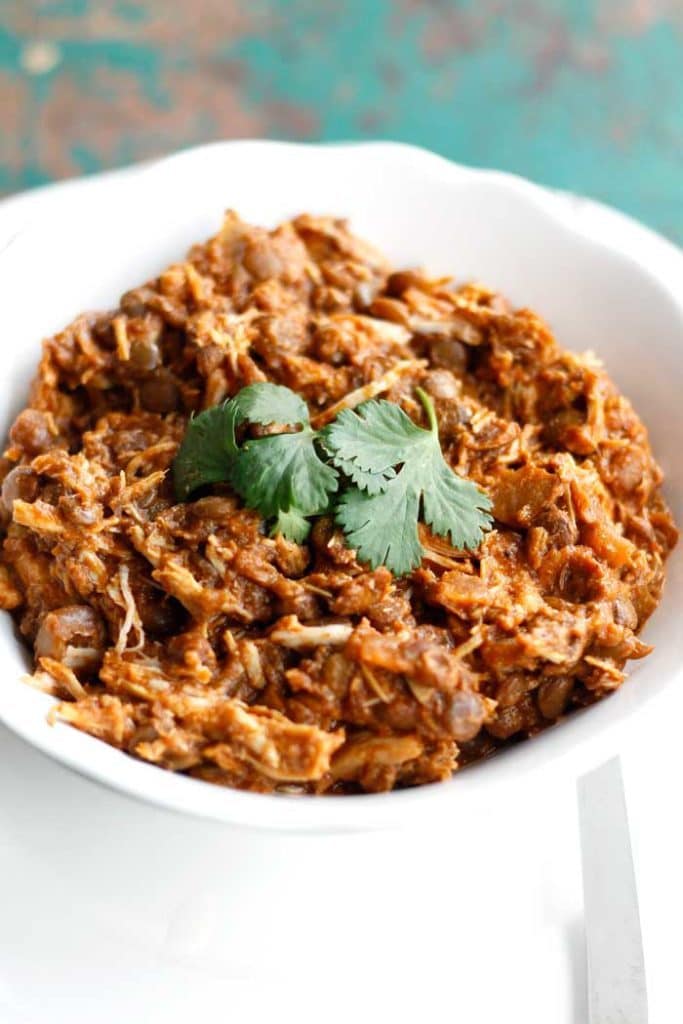 Crockpot Indian Chicken and Lentils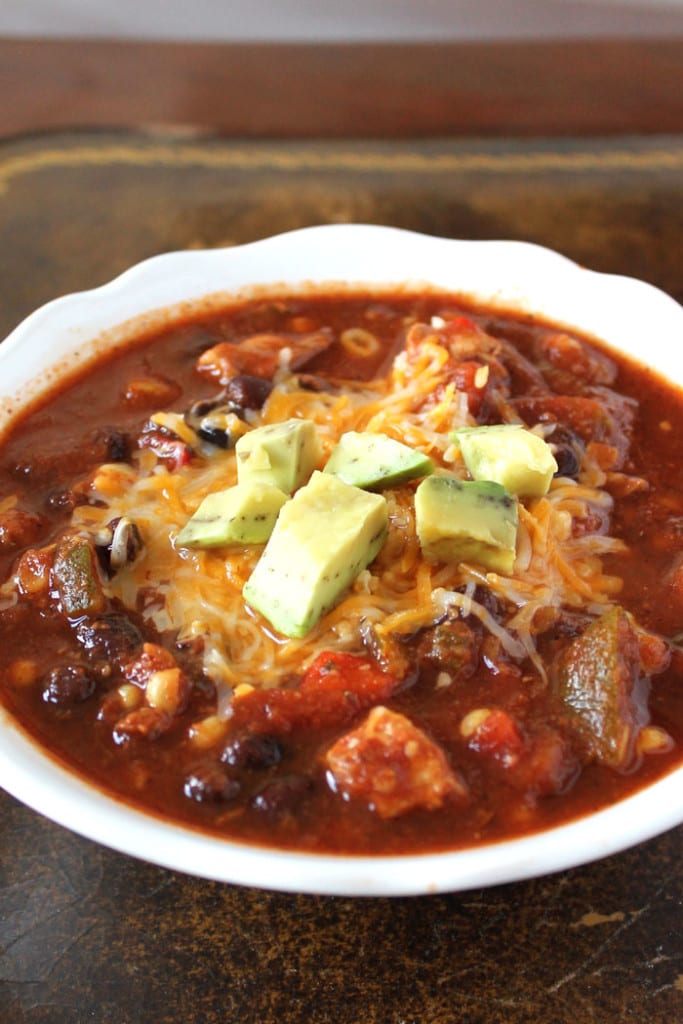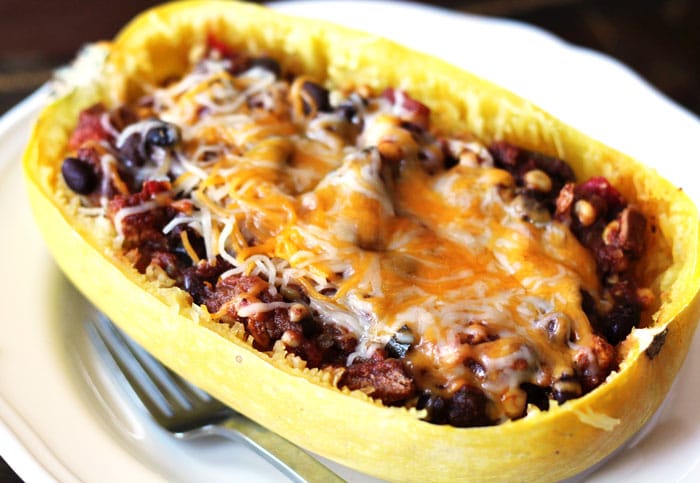 Easy Cheesy Chili Stuffed Spaghetti Squash