This recipe for 30-Minute One Pan Fish and Vegetables is a super easy meal prep recipe that uses Gorton's Flavor Fusions Cod Filets.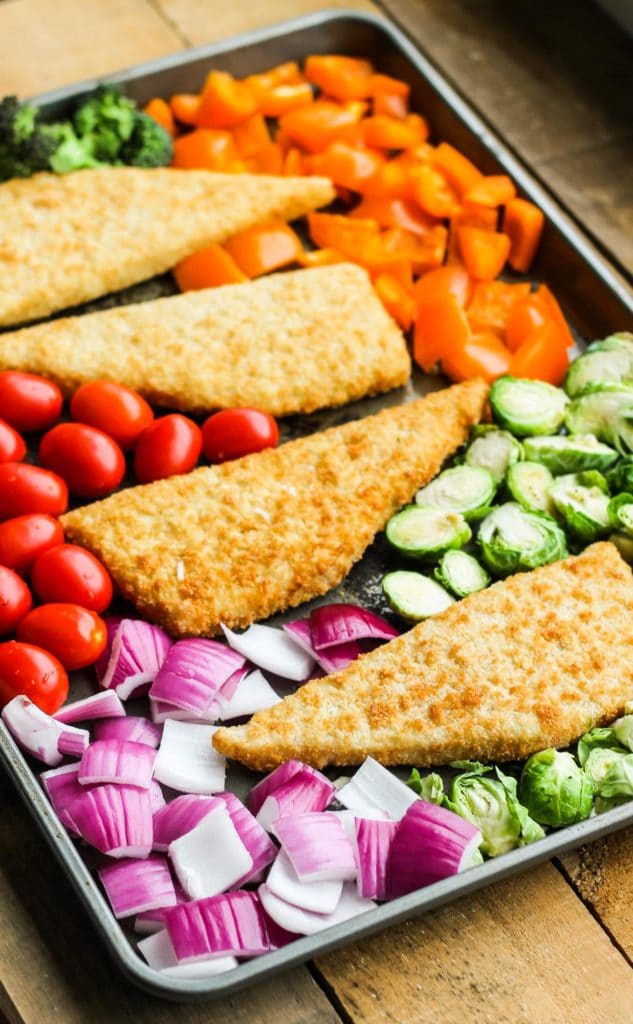 Okay, I think I might be officially obsessed with meal prep recipes.
Sheet pan meals are like my meal prep dream come true. All you have to do is throw protein and veggies on a pan, bake, and voila! You've got lunches for the week ready to go in just 30 minutes.
This 30-Minute One Pan Fish and Vegetables recipe reaches a whole new level of ease because it uses Gorton's Flavor Fusions Cod Filets.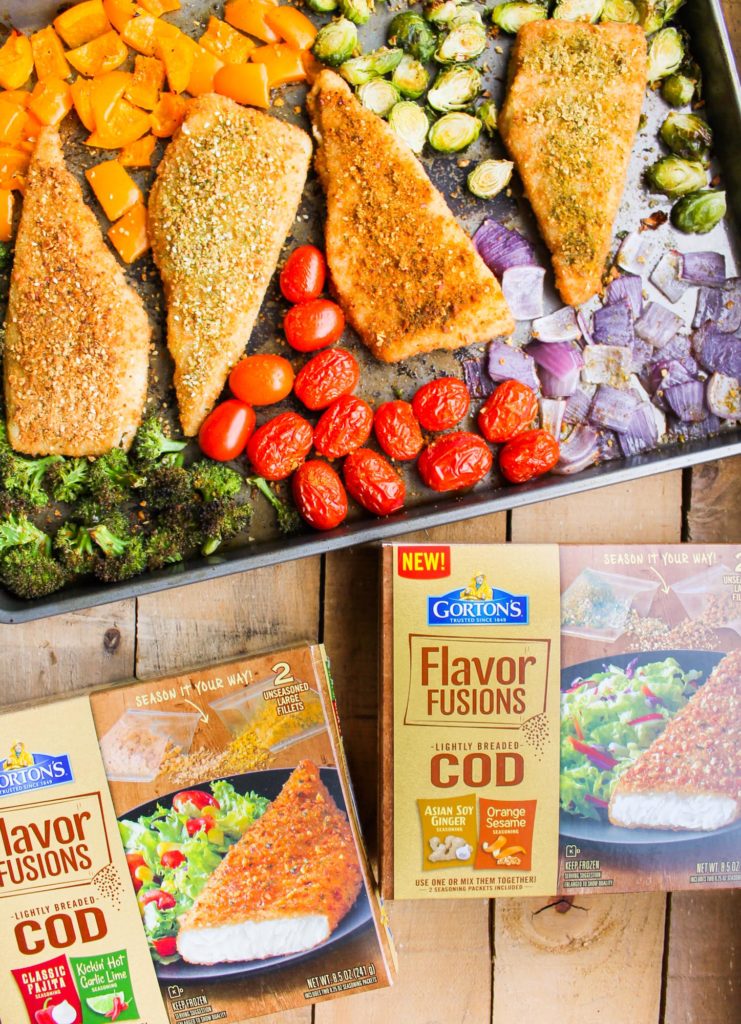 The lightly breaded filets come with two seasoning mixes per package: Classic Fajita, Kickin' Hot Garlic Lime, Asian Soy Ginger, and Orange Sesame.
The product is perfect for meal prep because you can use the leftover seasoning to flavor the vegetables as well as the fish! You can find it at select Kroger and Walmart stores.
As the packaging instructs, either use a single flavor or mix them both together based on your taste.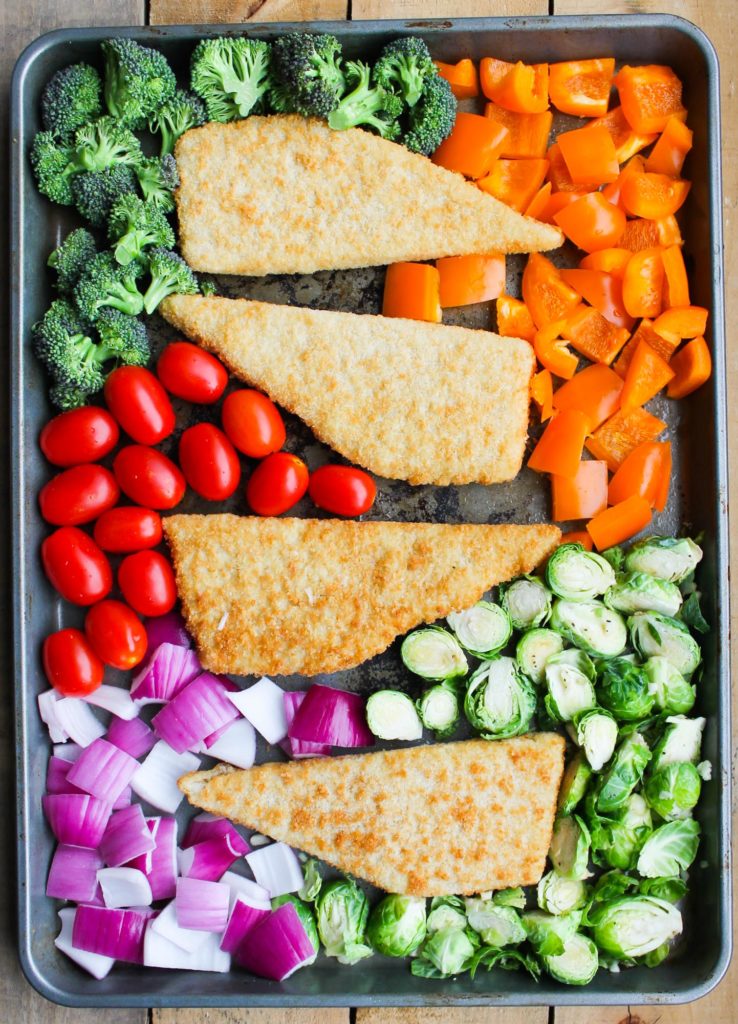 Since I live in a city without a car, I always like to keep frozen proteins on hand so that I only have to buy fresh vegetables each week at the grocery store.
I love that you don't even have to thaw the cod filets before baking them. They can go straight from your freezer to the pan, making this one of the easiest homemade dinners out there!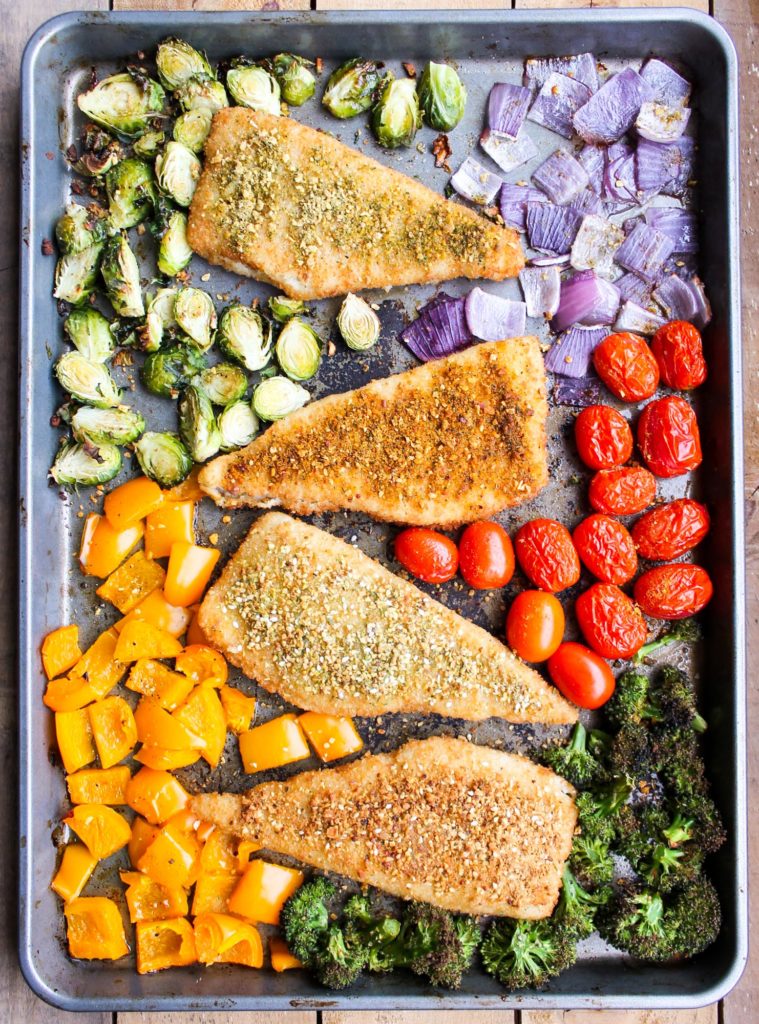 I like to make 30-Minute One Pan Fish and Vegetables as a Sunday meal prep recipe and divide the ingredients into food storage containers for lunches.
Of course, food always tastes best fresh out of the oven, so this also makes a great dinner recipe.
Another benefit of having four different seasonings is that you can have a new flavor each day of the week if you're making these for meal prep. You'll never get bored!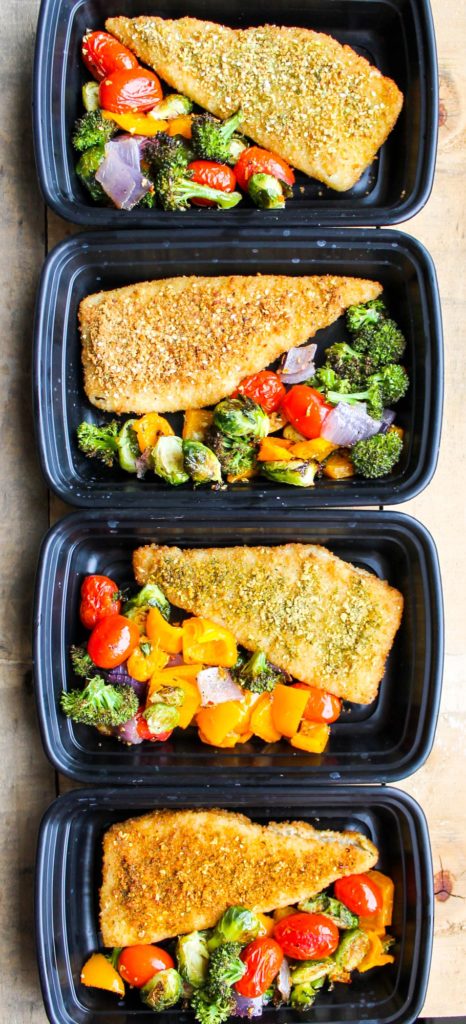 Feel free to swap out any vegetables you prefer or happen to have on hand. This would also be great with potatoes or served over rice.
Next time you're looking for a quick and easy dinner recipe for those busy weeknights, or a meal prep recipe for weekly lunches, give this 30-Minute One Pan Fish and Vegetables a try.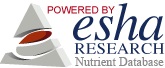 30-Minute One Pan Fish and Vegetables
Ingredients
1 cup cherry tomatoes
1 orange bell pepper, sliced into large chunks
1 cup brussels sprouts, halved
1 cup broccoli, chopped
1/2 red onion, cut into large chunks
Gorton's Flavor Fusions Cod Filets, any flavor (2 packages)
Instructions
Preheat oven to 425 degrees F.
Arrange vegetables and cod filets on a baking sheet. Drizzle the vegetables with olive oil.
Bake for 18 minutes. Give the vegetables a stir and flip each of the cod filets over.
Sprinkle the cod and vegetables with the included seasoning mix.
Continue backing another 5 minutes. Enjoy!
7.6.4
240
http://smilesandwich.com/2017/05/26/30-minute-one-pan-fish-vegetables/
This is a sponsored post written on behalf of Gorton's. All opinions are my own.