Spinach Mushroom Asiago Egg Muffins are a make-ahead breakfast recipe that's packed with veggies and flavor!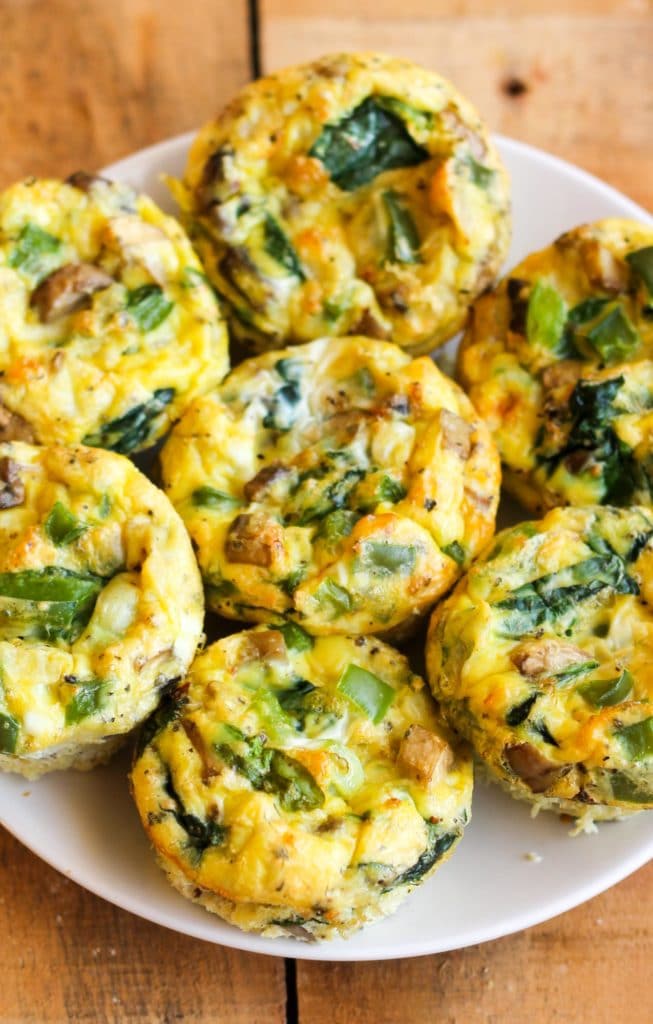 NEW WEBSITE DESIGN ALERT!!
Do you ever just get bored at 9pm on a work night and decide to spend 3 hours redesigning your website? No? Just me? Okay cool.
Well … I'm totally loving my new theme from Studiopress so it was 100% worth staying up past my bed time. Now, all I need is a new logo. Anyone know anyone??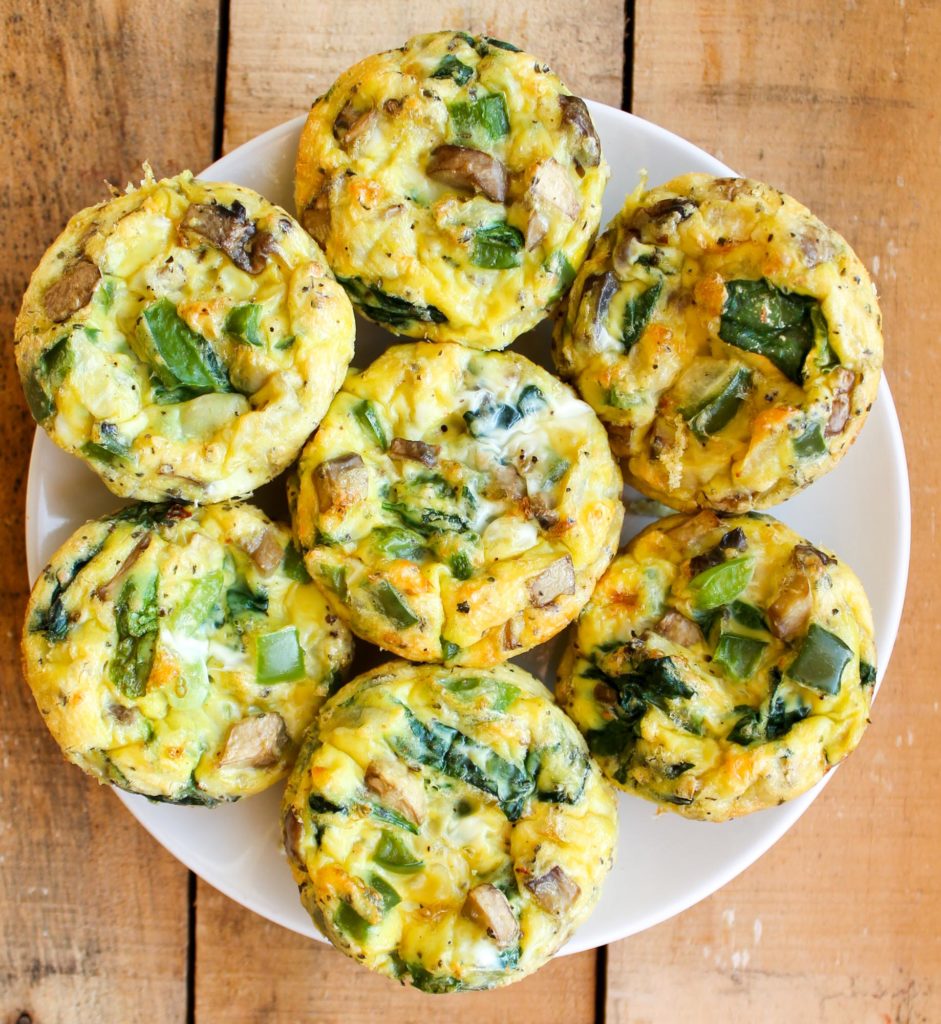 Okay next question: have you ever made egg muffins???
Spinach Mushroom Asiago Egg Muffins are a super easy and quick make-ahead breakfast recipe that's the perfect thing to make on a Sunday and heat up all week.
My version is packed with asiago cheese, mushrooms, spinach and green pepper, but the great thing about this healthy breakfast recipe is that you can throw in any produce you happen to have on hand.
Of course, I also douse these puppies in hot sauce after nuking.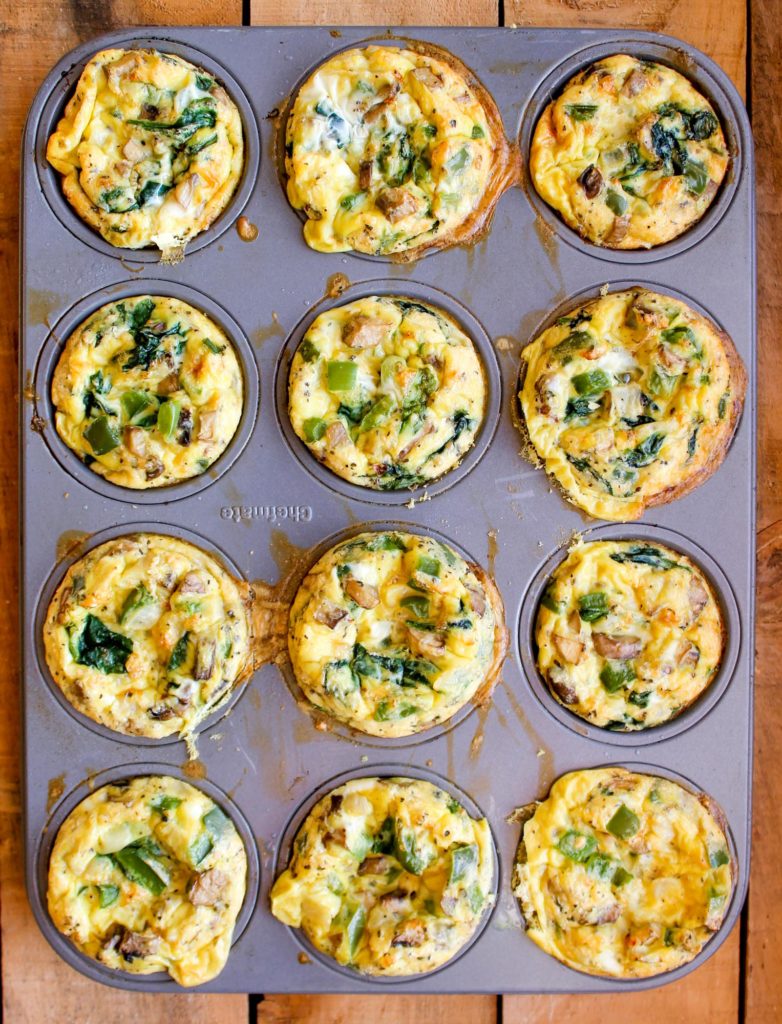 This recipe really couldn't be easier. All you have to do is stir the ingredients into whisked eggs, pour in a muffin tin, and bake!
Don't be alarmed if
Spinach Mushroom Asiago Egg Muffins
Ingredients
6 ounces mushrooms, sliced
1 green pepper, diced (optional)
1 cup spinach
1 tablespoon olive oil
12 eggs
1/4 cup milk
salt and pepper, to taste
2 cups asiago cheese, shredded
Instructions
Preheat oven to 350 degrees F.
Heat olive oil in a medium pan. Saute mushrooms and green pepper until soft. Add in spinach and cook for another 1-2 minutes until it's wilted.
Spray a muffin pan with non-stick spray. Divide mushroom and spinach mixture among each cup.
In a medium bowl, whisk together eggs, milk, salt and pepper. Stir in cheese.
Pour the egg mixture evenly into each cup of the muffin tin. Carefully stir each one to mix up the vegetables.
Bake for 25 minutes or until eggs are fully cooked.
7.6.4
249
http://smilesandwich.com/2017/08/16/spinach-mushroom-asiago-egg-muffins/
the eggs overflow the muffin tin cups a bit … it happens to the best of us. 😉
If you're looking for a new make-ahead breakfast recipe to make, give these Spinach Mushroom Asiago Egg Muffins a try!