This quick and easy soup recipe for 30-Minute Chicken Corn Chowder, combined with Jewel-Osco's new home delivery service, is perfect for when you're short on time.
This post is sponsored by Jewel-Osco. Opinions are my own.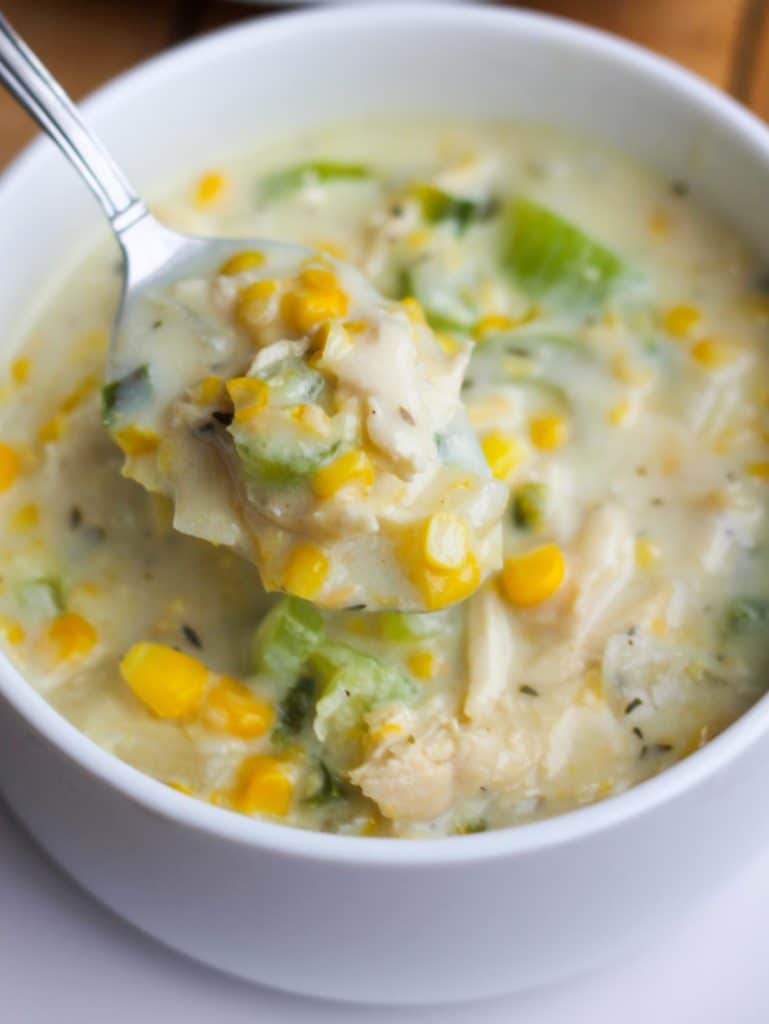 It's officially the beginning of the busy holiday season, and it's times like these when I turn to my arsenal of the quickest and easiest dinner recipes I can make when I finally get home from work.
This 30-Minute Chicken Corn Chowder recipe is my go-to for busy weeks because it comes together in about 30 minutes and makes great leftovers to bring to work all week!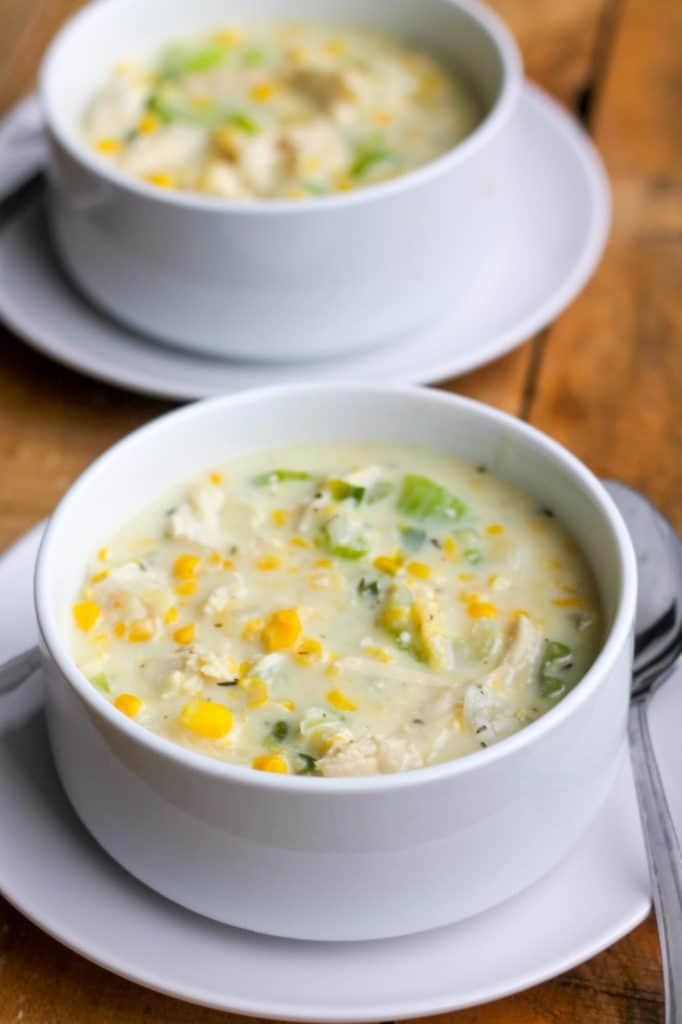 When I heard that Jewel-Osco was launching a new grocery delivery service, I was immediately so excited to try it out. I knew it would be a life-saver during busy season at work, and I was RIGHT! The last thing I want to do after work is stop at the grocery store, especially because I live in a city and don't own a car … groceries can get heavy on that long walk home.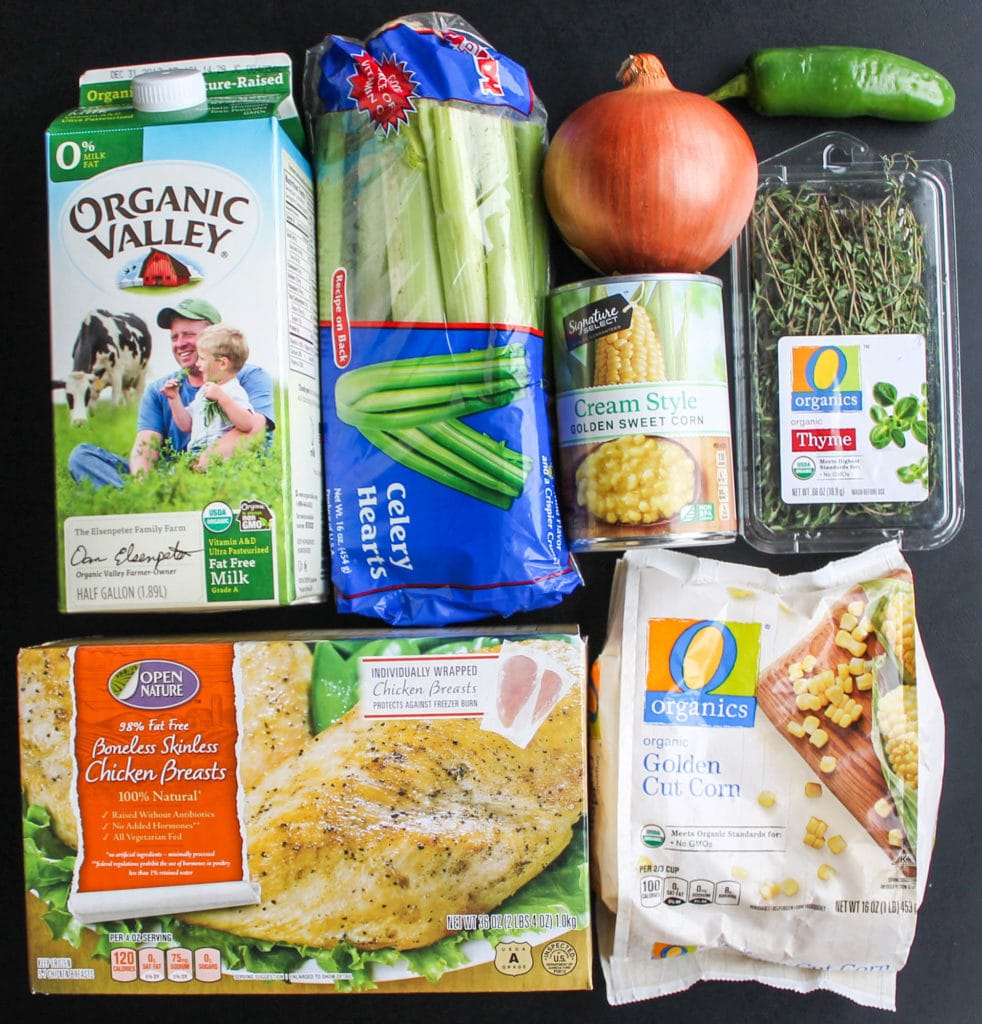 Getting my groceries delivered always sounded like a dream come true, but many delivery services included large membership fees I wasn't willing to pay. I love that Jewel-Osco's delivery fee is super affordable, plus if you plan to be home on a weekend for a four-hour chunk of time it's typically FREE! You can choose same day delivery if you order by 1pm, or schedule a time slot for the future.
1-hour delivery window: $5.95 on purchases of $150 or more, $7.95 on purchases under $150
2-hour delivery window: $2.95 on purchases of $150 or more, $4.95 on purchases under $150
4-hour delivery window: typically FREE!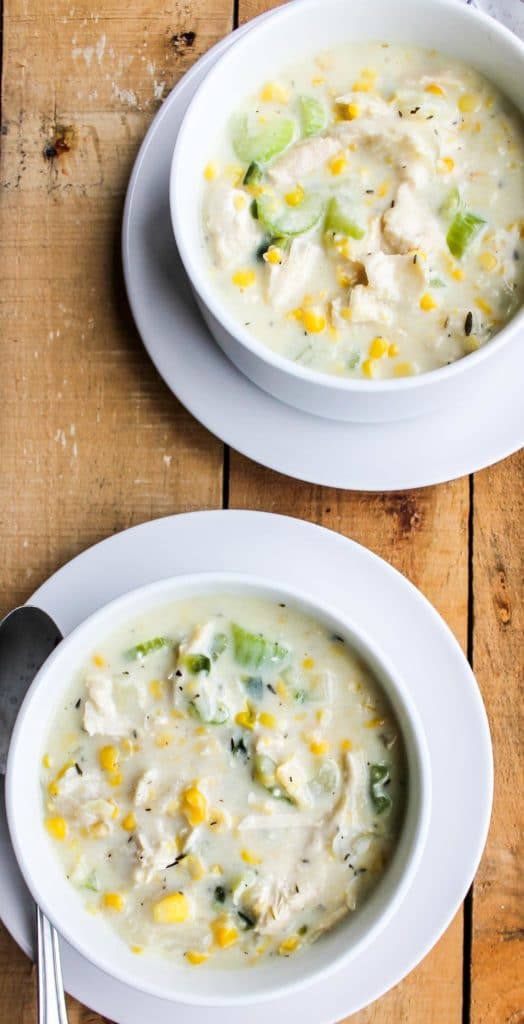 Here's a list of what I buy almost every single week at the grocery store:
Deli meat (turkey and salami) and provolone cheese – I'm the QUEEN of eating meat and cheese roll-ups for dinner when I'm super duper busy. Sometimes I add mustard and pickle.
Fresh vegetables for roasting or sautéing – I usually buy what's seasonal. This week was asparagus for sides, spaghetti squash to be topped with meat sauce, mushrooms for sautéing and spinach for smoothies, salads or egg scrambles.
Apples and almond butter. This is one of my favorite snacks when I have a sweet tooth.
Eggs – Hard boiled eggs are one of my favorite breakfasts. I put ketchup on them and get weird looks.
La Croix and pinot noir. No need to explain this one.
One of my favorite features of Jewel-Osco's delivery website is that it remembers your history so you can easily reorder the same items you've ordered in the past if you're a repeater like me.
And of course, don't forget to order the few simple ingredients needed for this 30-Minute Chicken Corn Chowder recipe.
If you choose to try out Jewel-Osco's home delivery, here's some coupon codes for you guys (good until 2/28/18:
$25 Off + Free Delivery on your 1st order when you spend $100 or more (Promo Code: JEWEL)
Free Delivery on your 1st order with $30 minimum purchase required (Promo Code: FREE)
This is a sponsored conversation written by me on behalf of Jewel-Osco. The opinions and text are all mine.
Recipe inspired by My Recipes.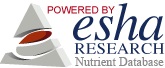 30-Minute Chicken Corn Chowder + Jewel-Osco Grocery Delivery
Ingredients
2 tablespoons butter
1/4 cup celery, chopped
1/4 cup onion, chopped
1 jalapeño pepper, seeds removed and minced
4 red potatoes, chopped into very small pieces (optional - it's great with or without!)
2 tablespoons all-purpose flour
3 cups 2% reduced-fat milk
2 cups chicken breast, cooked and shredded or chopped
1 1/2 cups corn kernels (fresh or frozen)
1 teaspoon chopped fresh thyme
Salt and pepper, to taste
1 (14 3/4-ounce) can cream-style corn
Instructions
Melt butter in a stock pot and add celery, onion, jalapeño and potatoes if using. Cook until onions are soft, about 5 minutes.
Add flour, salt and pepper, and thyme and stir to coat. Add remaining ingredients and stir to combine.
Bring to a boil and cook until thick, about 3-5 minutes. If you're using potatoes, cooking time might be a bit longer to get the potatoes soft.
Taste and adjust seasonings to fit your taste.
7.6.4
258
http://smilesandwich.com/2017/12/08/30-minute-chicken-corn-chowder-jewel-osco-grocery-delivery/