An American comfort food classic. This is the best homemade macaroni and cheese … ever.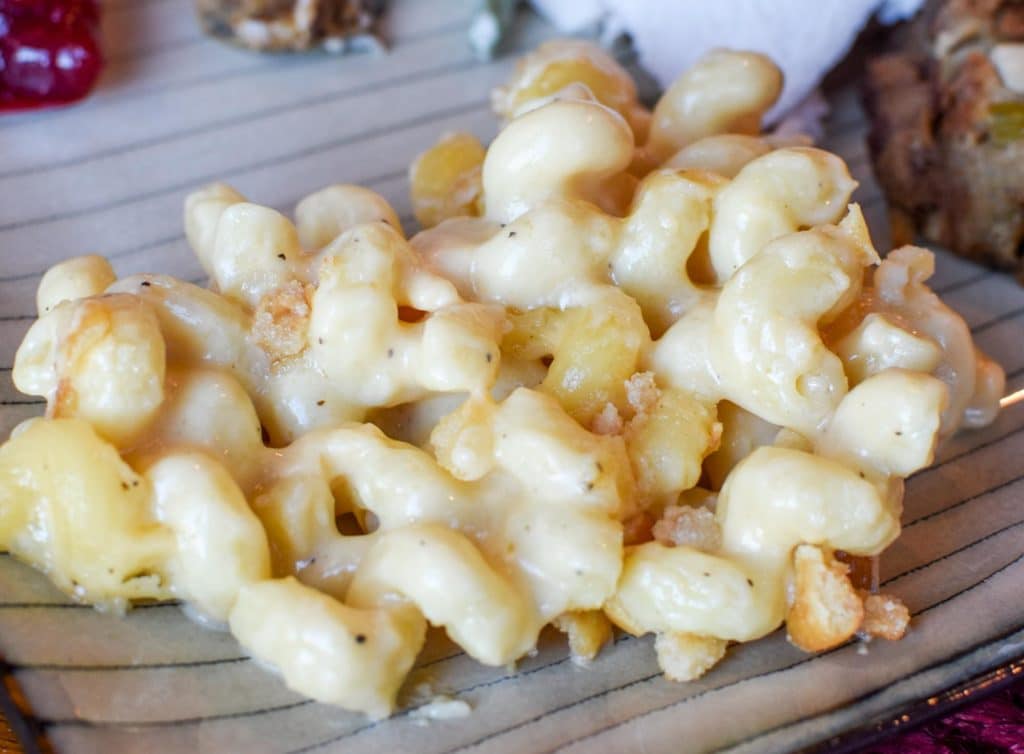 This recipe might just make you ditch the blue box for good. It's The Best Homemade Macaroni and Cheese recipe … ever. Seriously. Even my brother (a picky eater who doesn't like mac and cheese) said it was the best he's ever had.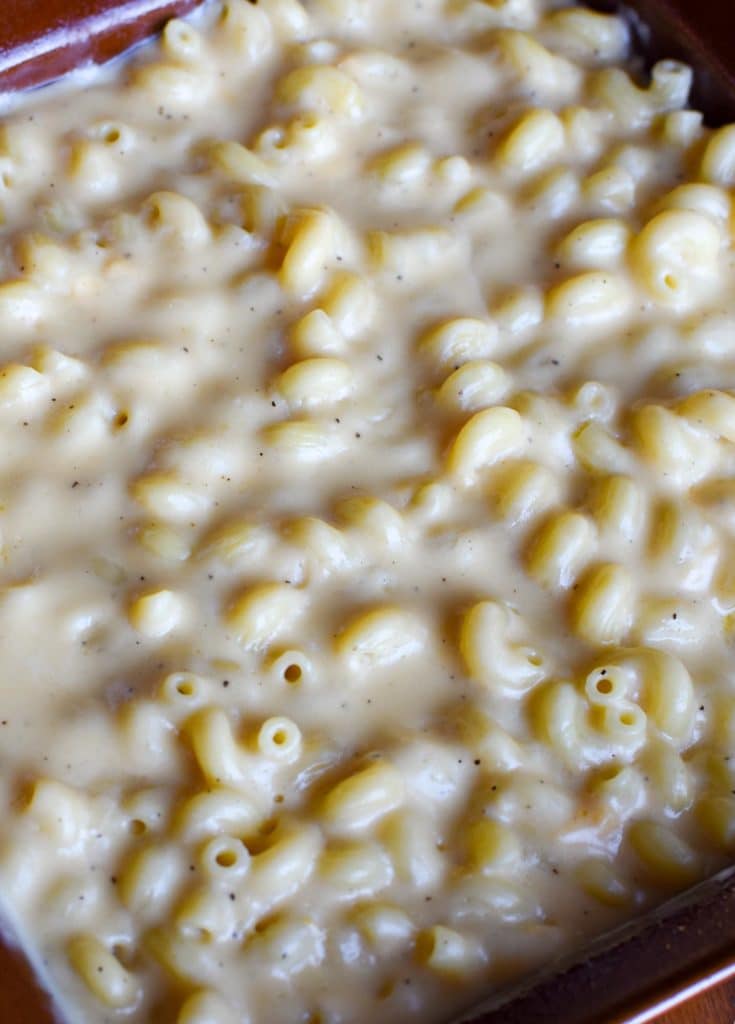 This homemade macaroni and cheese isn't dry or chunky or bland. It's an amazing recipe for cavatappi noodles with a creamy cheese sauce that's simply perfect. Cavatappi is definitely my favorite noodle to use when making homemade macaroni and cheese, but you can use macaroni noodles or any other noodles you like.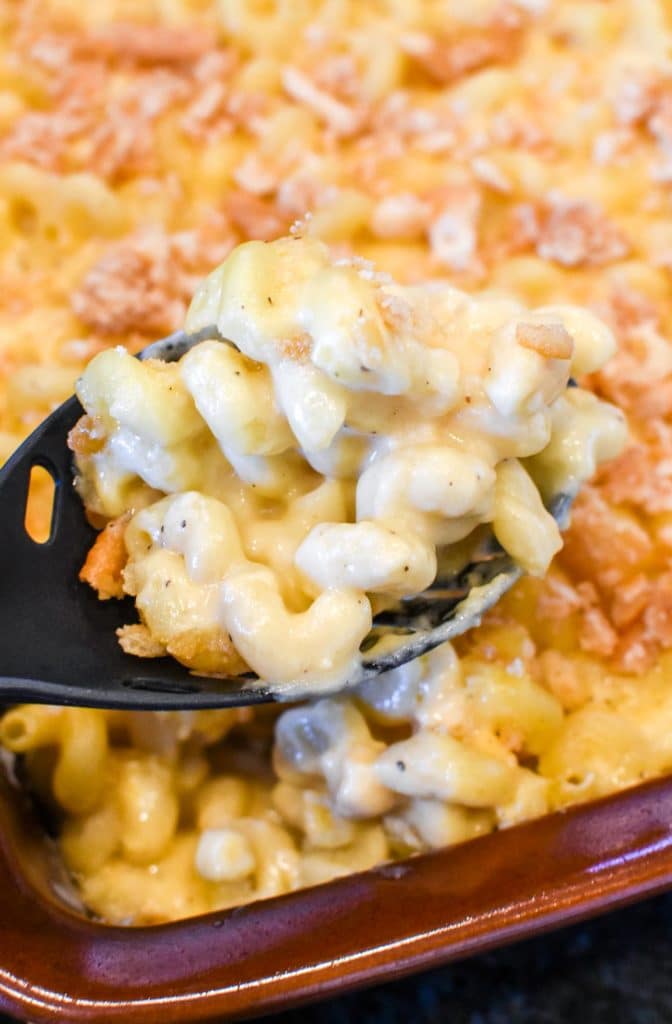 The secret to creating the best macaroni and cheese recipe is the cheese! You can pretty much use any cheese you happen to have on hand (perfect plan for using up the leftover cheeseboard from the night before during the holidays!) I like using a combination of cheddar, Muenster, smoked Gouda and Harvard.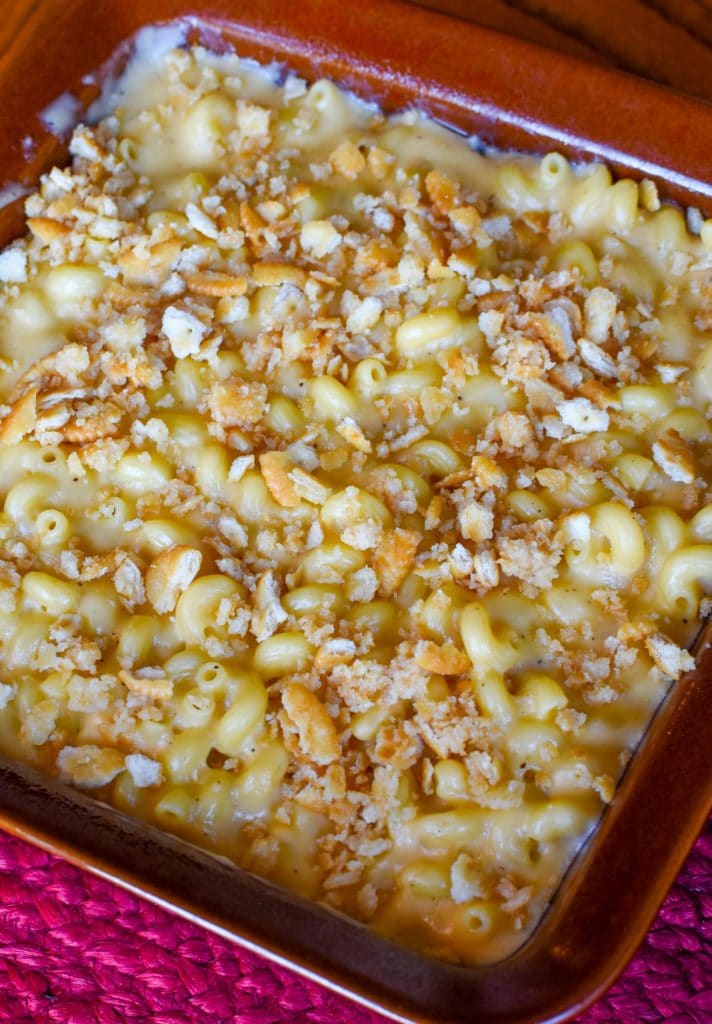 This super easy recipe is cheesy, creamy perfection. Add some crispy bread crumbs on top and bake for 20 minutes and you'll have an amazing homemade macaroni and cheese that you'll want to eat the whole pan of … in one sitting.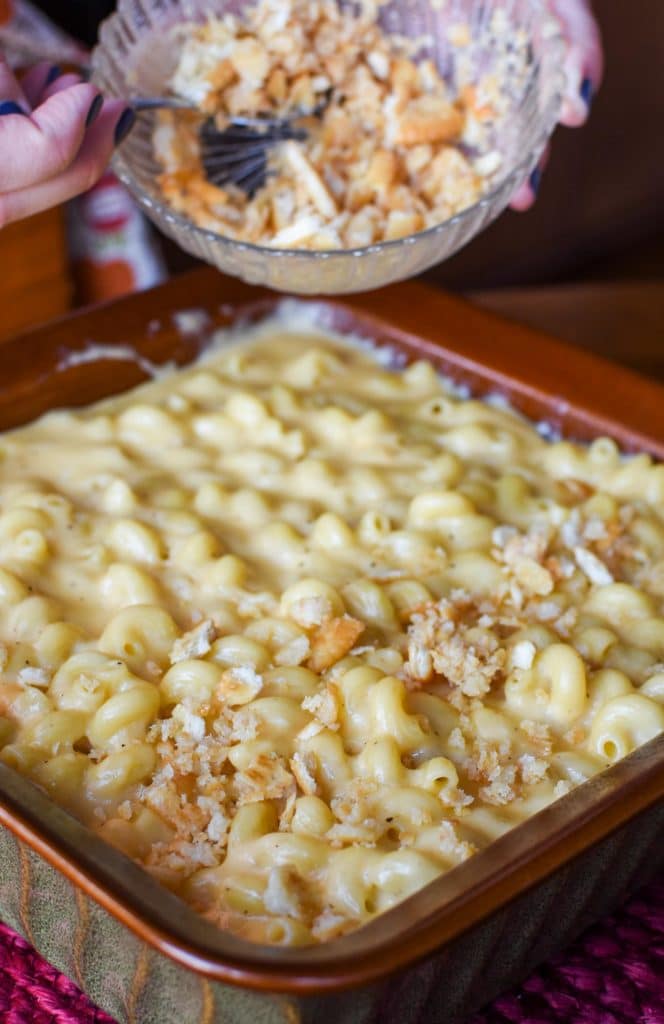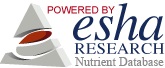 The Best Homemade Macaroni and Cheese
Ingredients
4 cups dried cavatappi
1 whole egg, beaten
1/4 cup butter
1/4 cup all-purpose flour
2-1/2 cups milk (whole or 2%)
2 cups sharp cheddar cheese, grated
1 cup white cheddar cheese, grated
1 cup Muenster cheese, grated
1/2 cup smoked Gouda cheese, grated
1/2 cup Harvarti cheese, grated
1 teaspoon salt
1/2 teaspoon ground black pepper
1/2 teaspoon cayenne pepper
1/2 teaspoon paprika
1/4 cup Panko bread crumbs or crushed Ritz crackers,
1 tablespoon butter, melted
Instructions
Cook cavatappi until very firm and drain.
In a large pot, melt butter and sprinkle in flour. Whisk together over medium-low heat. Cook mixture for five minutes, whisking constantly. Be careful not to let it burn.
Pour in milk and whisk until smooth. Cook for five minutes until very thick. Reduce heat to low.
Take 1/4 cup of the sauce and slowly pour it into a small bowl with the beaten egg, whisking constantly to avoid cooking eggs. Pour egg mixture into sauce, whisking constantly. Stir until smooth.
Add in cheese and stir to melt. Add seasonings.
Pour in drained, cooked cavatappi and stir to combine.
Mix together the bread crumbs and butter. Pour macaroni and cheese into a buttered baking dish, top with bread crumbs, and bake for 20 to 25 minutes at 350 degrees F or until golden on top.
7.6.4
84
http://smilesandwich.com/2017/12/12/best-homemade-macaroni-and-cheese/