These Cheesy Zucchini Breadsticks are a low carb breadsticks recipe.  A great zucchini recipe to use up your garden's bounty!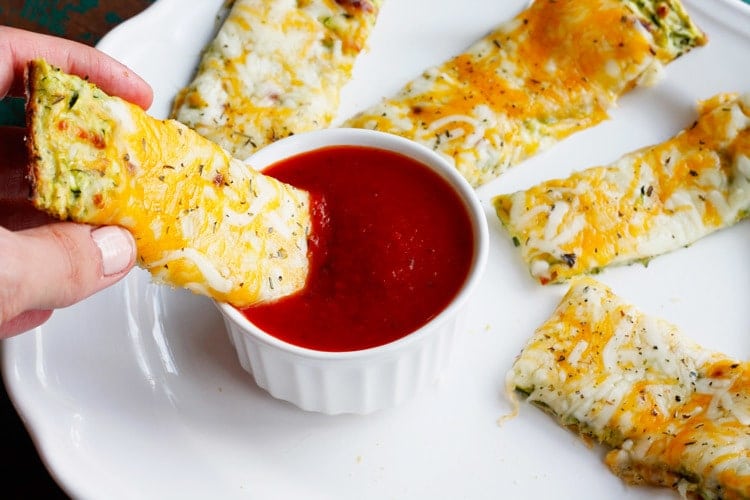 I haven't been this excited about a recipe since …. okay actually I get excited about most recipes. But these Cheesy Zucchini Breadsticks are a winner for sure.
They're healthier than normal breadsticks, they only require 5 basic ingredients, and are ready in little more than 30 minutes!
Shredded zucchini is used to make a crust for these "bread"sticks, making it a low carb alternative to one of my favorite foods. Hooray for delicious tasting zucchini recipes!
…