This classic Oven-Baked Chicken Parmesan is a healthy chicken parmesan recipe that's baked, not fried. Served over whole wheat spaghetti, this is restaurant-quality chicken parmesan, lighted up.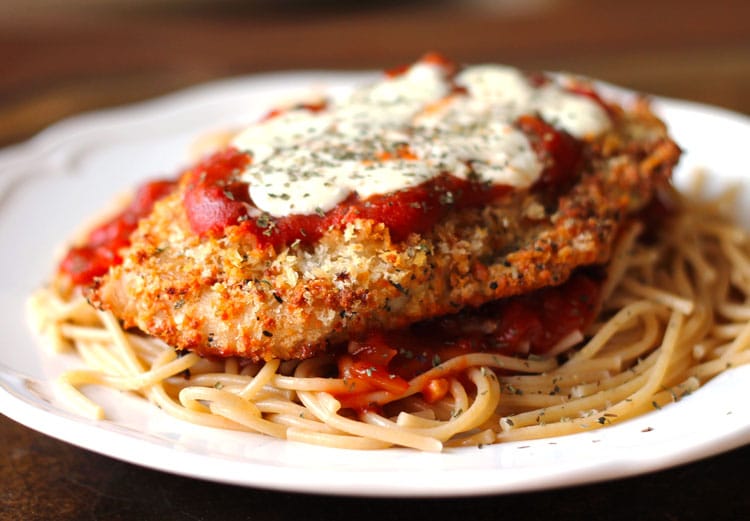 I've been super into Italian lately, if you haven't noticed. I seem to be forgetting that I have to be seen in a bikini all Memorial Day weekend. Not sorry. No take-backsies.
It doesn't get much better than chicken parmesan. Although this isn't an innovative recipe that I created myself, it's my personal belief that the world can't have too many Oven-Baked Chicken Parmesan recipes.
Or baked chicken recipes, for that matter.
This healthy chicken parmesan recipe is baked, not fried! Plus, it's served over whole wheat pasta with just enough marinara sauce to save on all those calories you'd eat going out to an Italian restaurant.
…