This Blueberry and Feta Kale Salad is the perfect kale salad recipe for summer – light, fresh and super simple.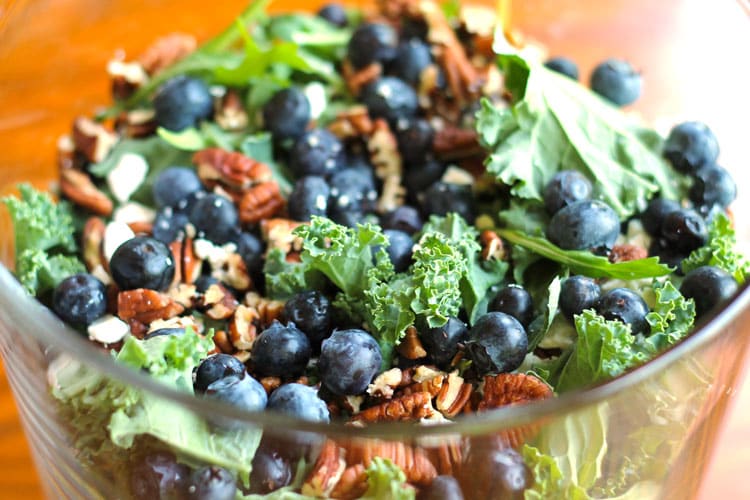 I heart kale. I also heart blueberry season. Which pretty much makes this my new favorite salad. My mom had it at a restaurant and emulated it for us when we went to visit. BIG WIN.
Blueberry and Feta Kale Salad is a super simple 5-ingredients salad recipe that was even approved by the picky eaters at the table.
Creamy feta crumbles, plus plump fresh blueberries and chopped pecans give this kale salad amazing flavor. Add in your favorite dressing – I recommend a light poppyseed dressing – and you've got yourself a perfect salad for summer!
…