These Easy Steak Fajita Lettuce Wraps are a super easy low-carb dinner recipe that's ready in minutes and only requires a few simple ingredients. 
I try not to be too much of a diva in my everyday life, but I have one confession to make …
My name is Jordan, and I'm a birthday diva.
I've always loved birthdays, but I especially love my own. It's the only time of year I can get all my friends in one place to help me celebrate! Oh, and cake.
So for this reason I treat the entire month of August as an excuse to splurge on countless birthday gifts to myself. I'm a walking example of "treat yo'self" this month. My wallet might not like it, but birthdays only come once a year, okay? So Friday get here quick!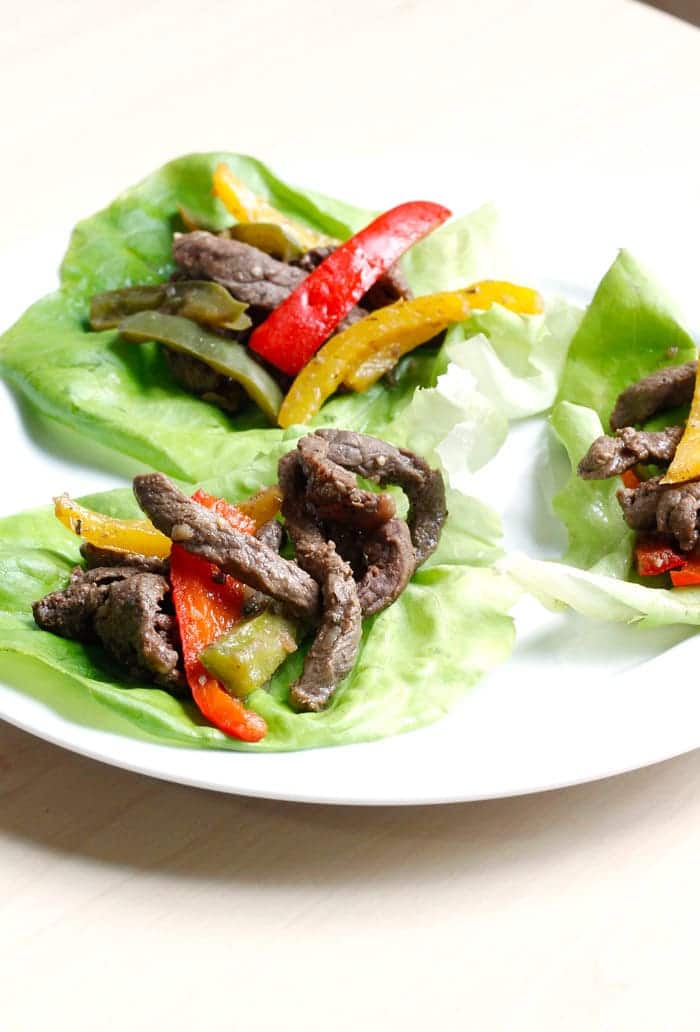 …