What if there was a way that you could eat pasta that has very few calories, zero carbs, and gives you your daily dose of veggies? Well, your dreams are answered by zucchini pasta. It is the most healthy pasta recipe, ever. Why? Because there's no pasta. (Don't be scared)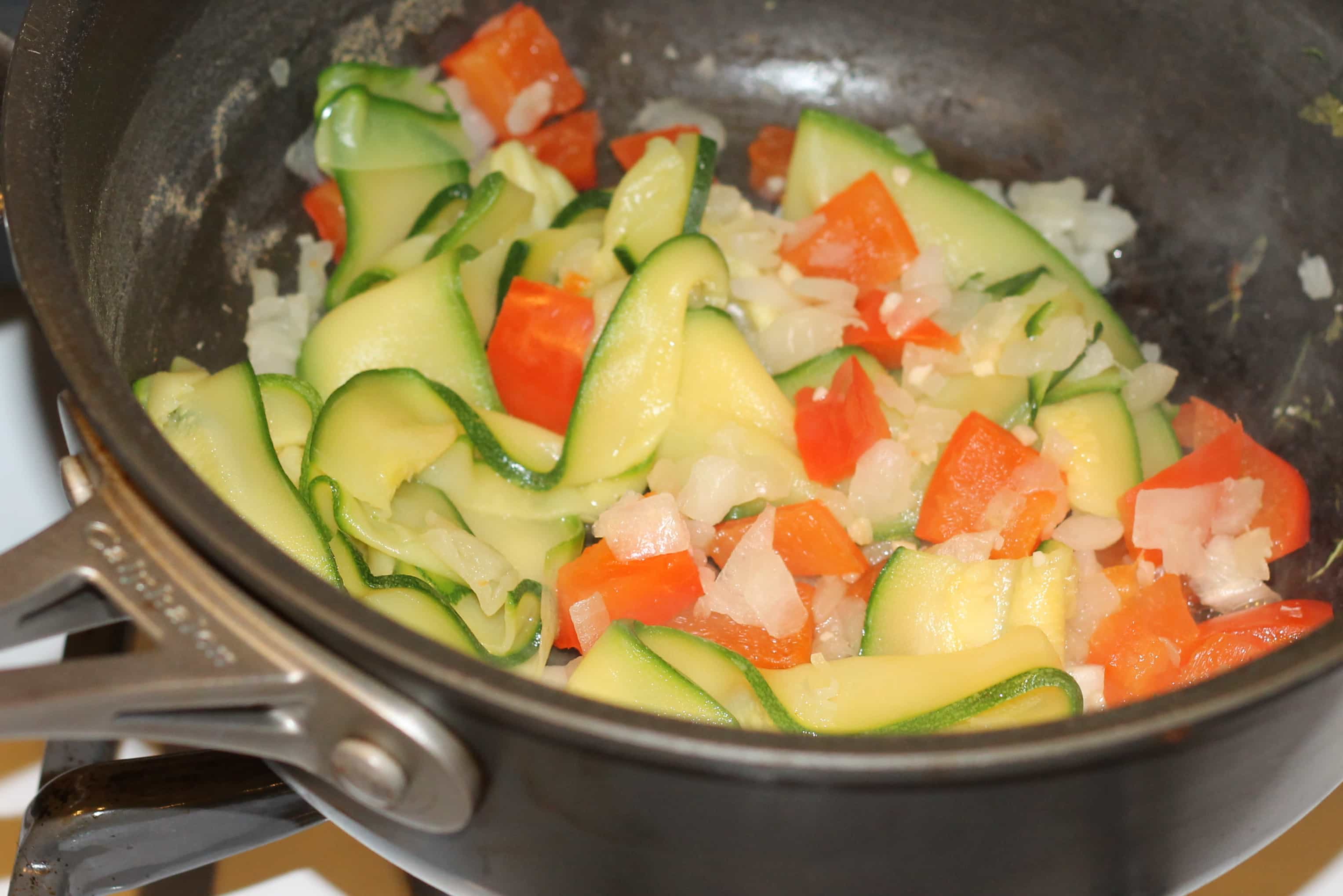 I had leftover sliced zucchini "noodles" from when I made no noodle lasagna, so I divided them into portions and froze them in plastic bags. When I needed a quick lunch to pack during the week, I thawed the zucchini and made the best and easiest zucchini pasta recipe evveerrr. Plus, I added chicken for protein so it was satisfying and filling. Since I'm nice, I guess I'll share.

Easy Protein-Filled Zucchini Pasta
What you need:
1 chicken breast (organic, cage-free)
1/2 zucchini, sliced lengthwise 1/8-inch thick
1 clove garlic
1/4 onion, chopped (I use frozen)
1/4 red pepper, chopped
1 can low-sodium tomato sauce
Fresh basil, to taste
What you do:
1. Bake chicken breast until no longer pink (375 degrees F for about 15 minutes)
2. Meanwhile, saute garlic, onion and pepper in olive oil. Add zucchini "noodles" and cook just a few minutes. Add tomato sauce, cover and simmer until chicken is done.
3. Add chicken to the pan, stir. Top with fresh basil.