I have a new boyfriend, and his name is Joe. We met when I moved home after graduation, and since then I've been visiting him about twice a week – sometimes more. If I'm ever bored, or having a bad day, I always turn to Joe. He's way better than any other guys in the area, and I know that no matter what, Joe will never let me down. Each time I visit Joe, I discover exciting new things about him that makes me love him even more.
Well, actually, Joe is his last name. His first name is Trader. And he's not a guy at all. He's a grocery store. HA gotcha. I need more sleep.
Anyhoot: The moral of the story is, Trader Joe's is quite possibly the best place on earth.
The best things to buy at Trader Joe's:
1. Their individually bagged trail mixes. Hello portion control/travel snacks.
2. Two Buck Chuck. For obvious reasons. Warning: Headaches are unavoidable.
3. Trader Joe's Cilantro Jalapeno Hummus.
4. Everything else.
My sister's jalapeno plant grew like a weed in recent weeks, leaving us with a bunch of jalapenos and nothin' to make with them. That is, until I came up with the most genius thing to do with jalapenos: make awesome copycat Trader Joe's cilantro jalapeno hummus. In the grand scheme of jalapeno recipes, this one might be the best ever.
Flavored homemade hummus recipes never go out of style. I brought the whole batch to work and ate it with fresh veggies all week. People may have wondered what the strange green goop was that I was eating, but luckily there's no shame in my hummus game.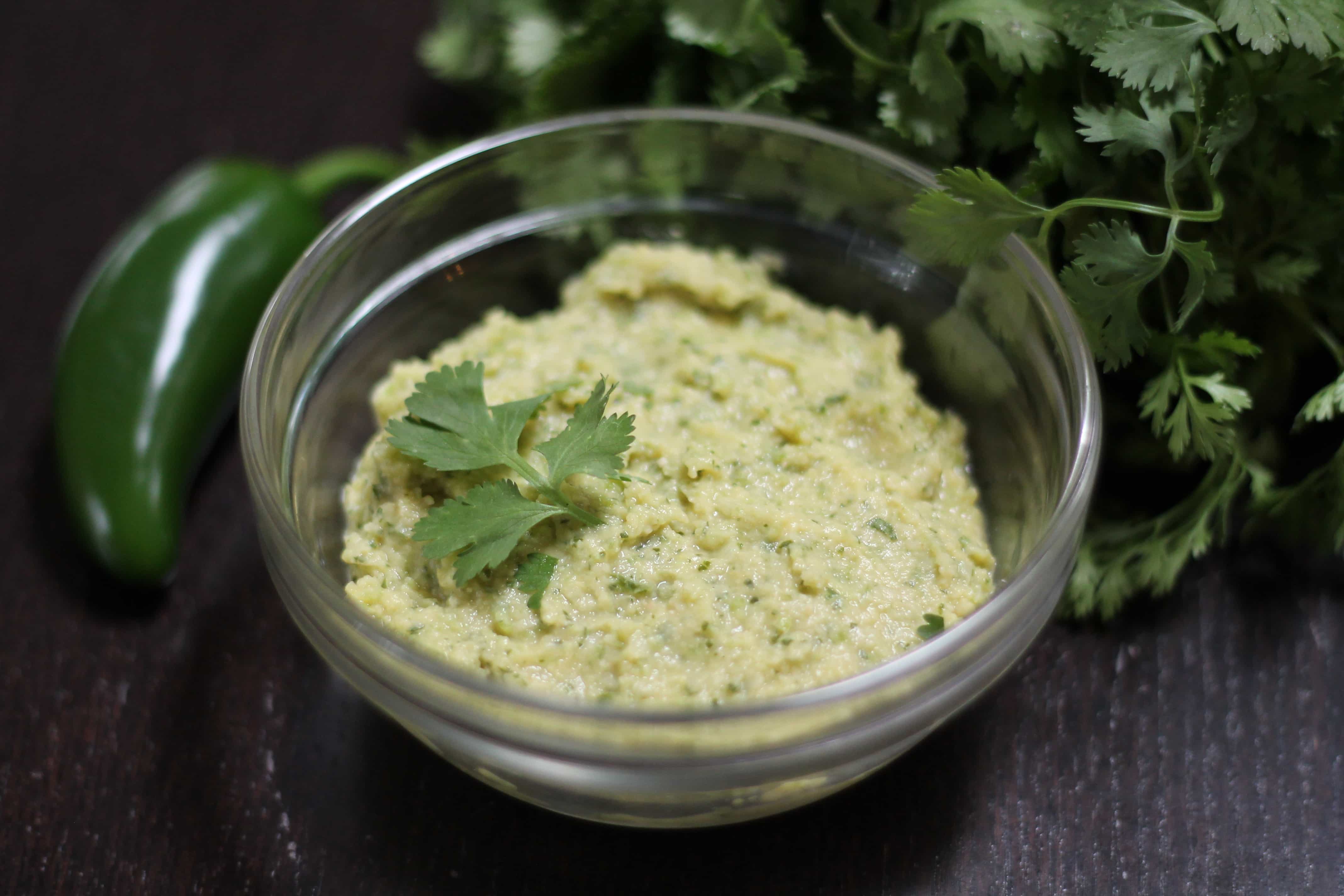 Cilantro Jalapeno Hummus
What you need:
1-2 jalapenos from your overgrown jalapeno plant. Or from the grocery store.
1 can garbanzo beans
1 cup cilantro (I'm a big fan, you can cut it down if you so please)
2 gloves garlic, chopped
Juice of 1 lime
3 tbsp tahini (I just used EVOO. Or you can use plain Greek yogurt.)
What you do:
1. Place jalapenos and cilantro in food processor or blender. Blend until finely chopped.
2. Add all other ingredients. Blend until smooth.
Add water if it's too thick, 1 tbsp at a time.