Healthy Pumpkin Pie Ice Cream
November 18, 2013
I know what you're thinking … ice cream in November?! All I have to say is YES. We had a warmer weekend here in the midwest, and I took full advantage of the above-freezing temperatures by making this super easy, healthy, 4-ingredient pumpkin pie ice cream.

I've also been gearing up for my family's epic Thanksgiving feast. I'll be spending the holiday in North Carolina, which happens to have ice cream-friendly weather almost all year. Since my mom eats mostly paleo, I thought this ice cream would be the perfect thing to make for her Thanksgiving dessert. It honestly tastes just like a pumpkin pie, but colder and creamier and much, much healthier.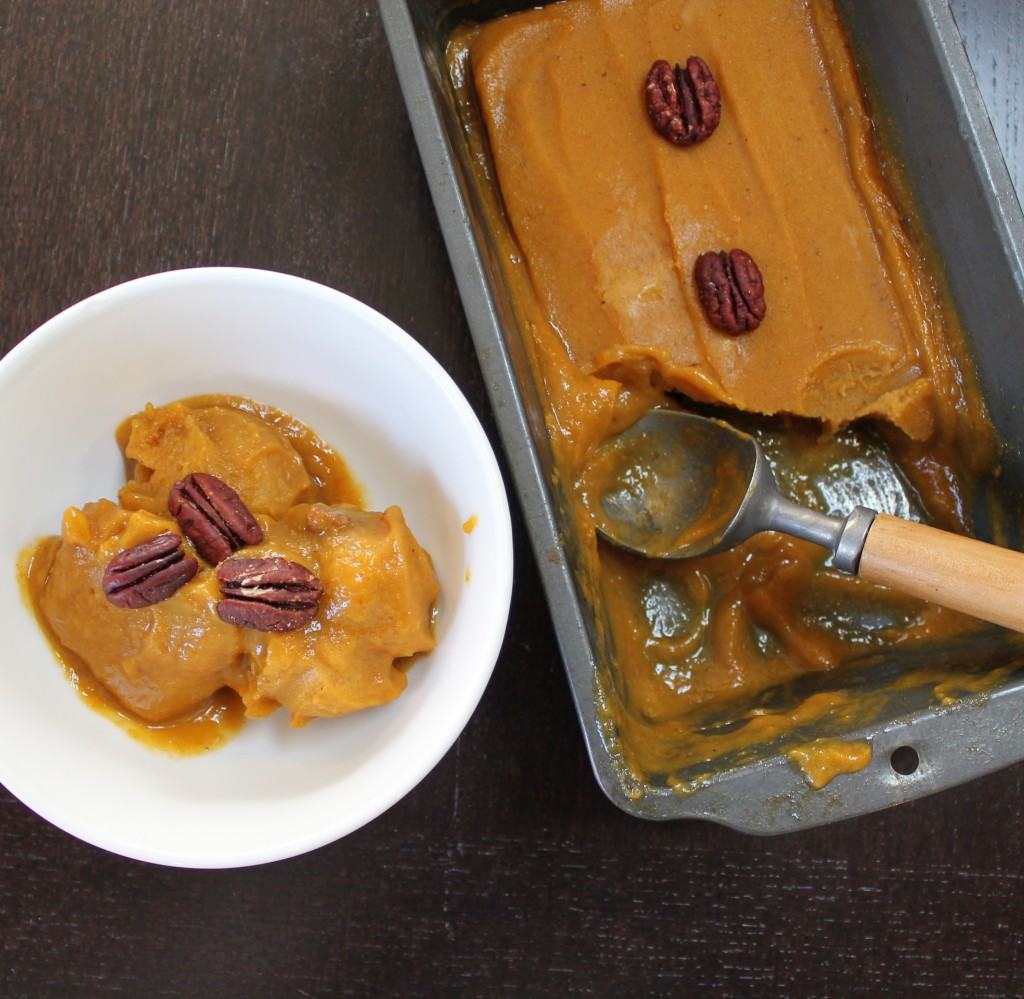 I used a lot of pumpkin puree in mine, and it made it super rich and pumpkin-y, which is a good thing in my book. If you're not so into it, cut down the pumpkin to about 1/2 cup.
You can't buy happiness but you can buy ice cream, and that's kind of the same thing.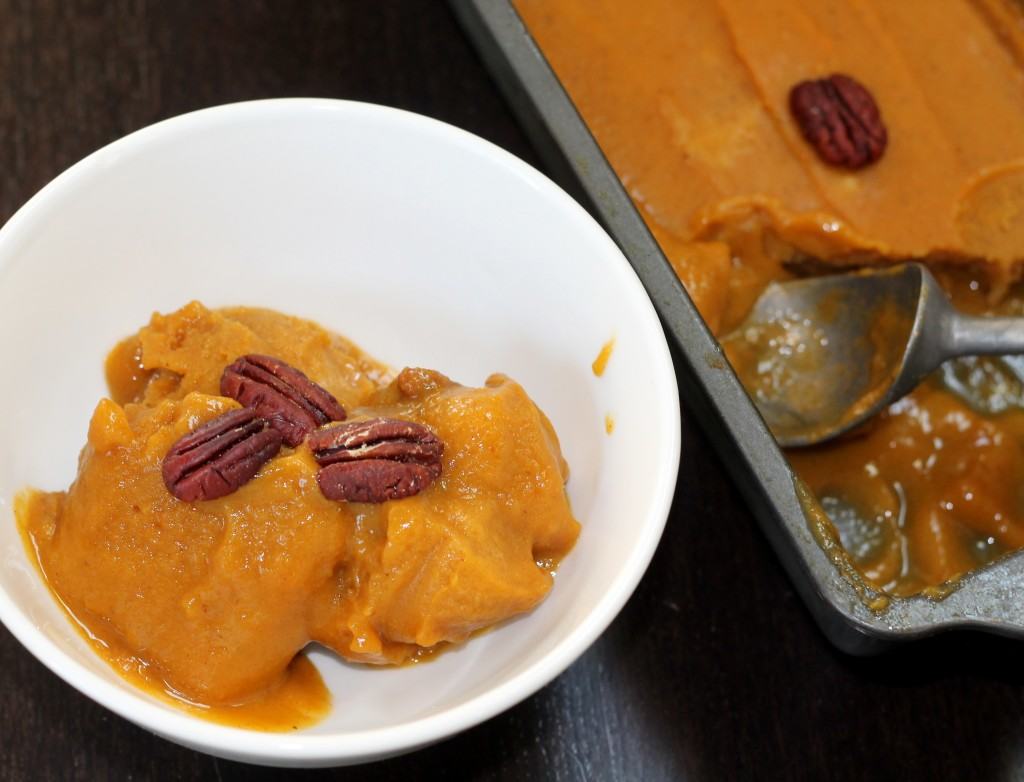 What You Need:
4 bananas, cut into slices and frozen
1 cup pumpkin puree
1 tsp pumpkin pie spice
1/4 cup maple syrup
What You Do:
1. Mix all the ingredients together in a food processor until smooth. Pour into any dish and freeze for at least 4 hours or overnight.
2. When you're ready to enjoy, let it sit on the counter for about 20 minutes. ENJOY! (I know you will)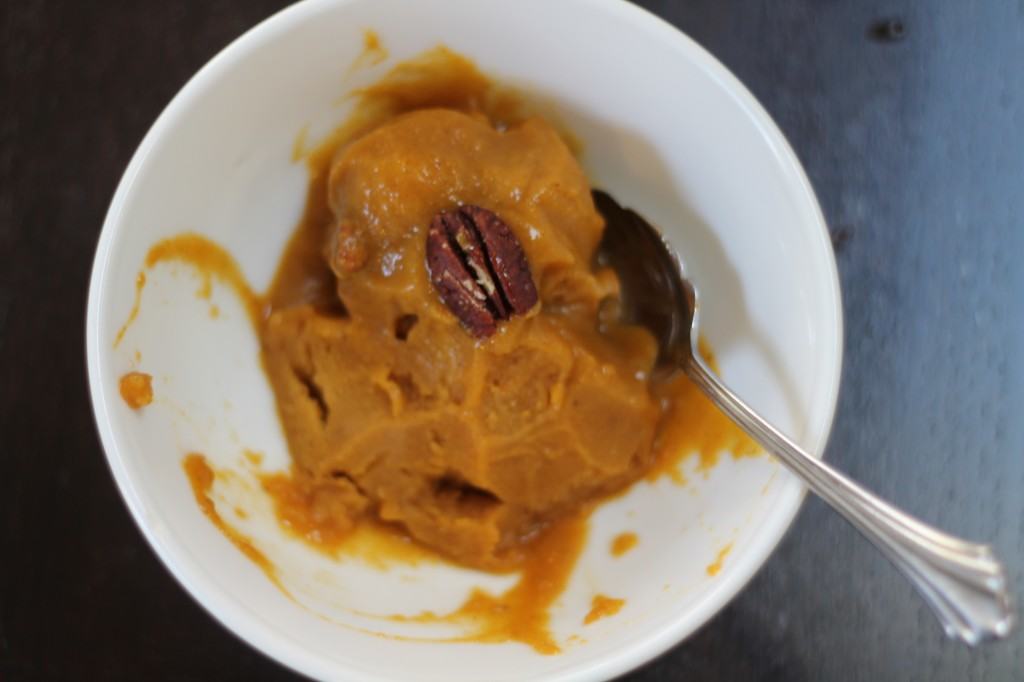 This was my lunch, mid-nom.