These Skinny Banana Streusel Muffins are incredibly moist, sweet banana muffins with a crunchy cinnamon streusel on top! They're the perfect healthier breakfast, snack or sweet treat.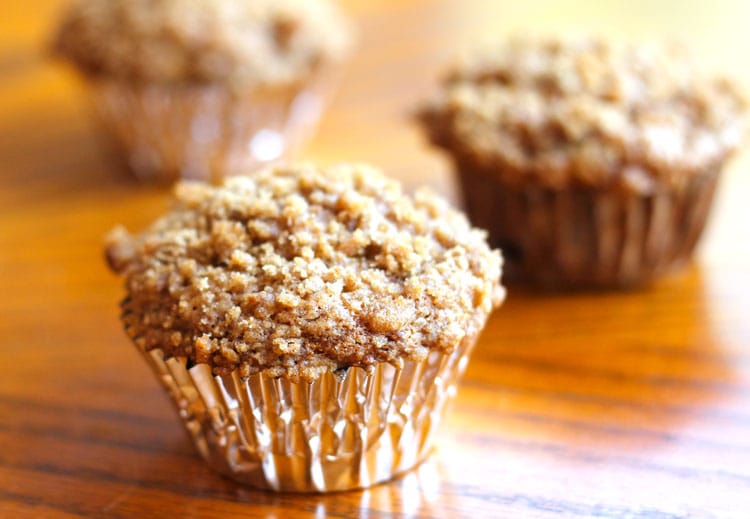 HAPPY MEMORIAL DAY WEEKEND!
I escaped the cold rain of Chicago this week and am currently sipping white wine in sunny North Carolina! I love visiting my mom because she's the only one who understand my weird eating habits, and therefore plans a bunch of healthy meals for our visits.
These Skinny Banana Streusel Muffins fresh out of the oven were what we started the day with. And they are delicious!
They're super moist and naturally sweetened with very ripe bananas and apple sauce! I'm an uber cinnamon lover, so anything with that crunchy, sweet cinnamon crumb topping is definitely on my "I want to eat you" list.