A lightened up version of an Indian food classic that includes potatoes. This Lightened Up Crockpot Potato and Chicken Tikka Masala is as easy as dumping the ingredients in your slow cooker … it practically cooks itself!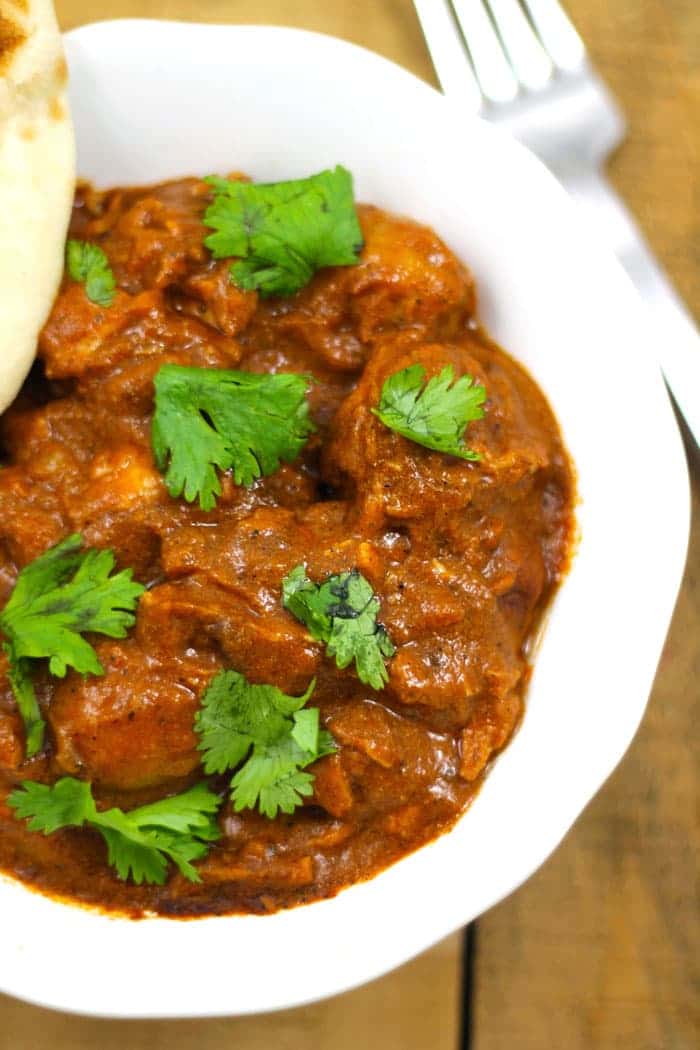 Can you believe that in my 23 years of life, I had never tried Indian food until last month?! I had no idea what I was missing. It's possibly some of the most flavorful, comforting food I've had … and it's so easy to make a lighter version at home.
This Crockpot Potato and Chicken Tikka Masala is like your classic recipe, but with potatoes mixed in with the chicken. I had some extra potatoes to use up and only two chicken breasts thawed, so I decided to cook the two in this delicious Tikka Masala sauce. Hello, budget-friendliness! Since the potatoes are included in the dish, I ate this plain without any rice.
Plus, this makes a LOT of food and it doesn't take very much to fill you up since it's so rich and spicy. I'd even recommend freezing half for later if you're only feeding a couple people. Since I cook for one, I ate this leftover for lunches all week – still good!