This Pumpkin Chia Pudding Parfait is a decadent dessert, breakfast or snack made of pumpkin pie chia pudding and Noosa Pumpkin Yoghurt!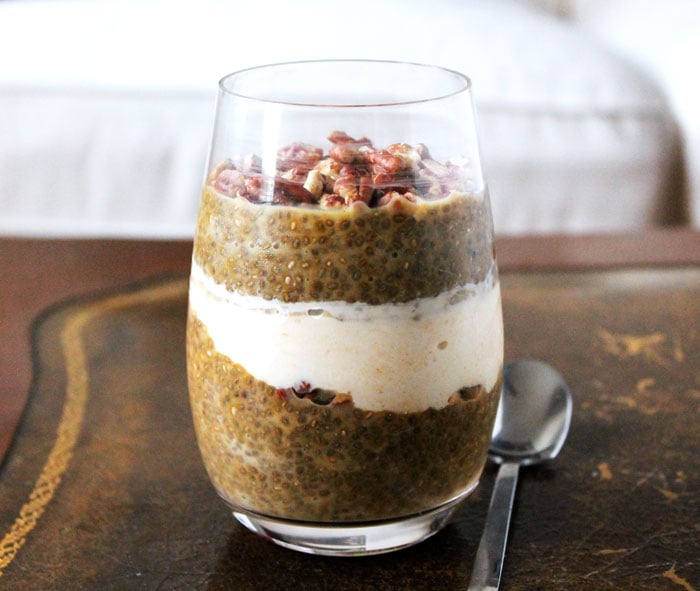 Have you heard of Noosa Finest Yoghurt? Chances are you've probably seen it at your local grocery store. It's pretty hard to miss in its trendy packaging. There's just something about a well-design tub of yogurt that makes you want to buy it. Or is that just me?
Well, I would suggest following that desire to buy the cute tub of yogurt because, not only is Noosa Yoghurt cute, it's also deeee-licious. And it's made from happy cows! Yogurt is just one of those foods that is largely hit or miss for me depending on the specific brand. No one brand of yogurt tastes the same, and I can honestly say that Noosa is one of my favorites. When I saw the pumpkin flavor at Target – coincidentally one of my favorite stores – I knew that cute tub needed to come with me. Then I ate it in two … eerr … one sitting.