Steak, red potatoes, peppers, onion and egg are combined to make this super easy breakfast recipe! One Pan Steak and Red Potato Hash is the perfect recipe to use up leftover steak or beef tenderloin.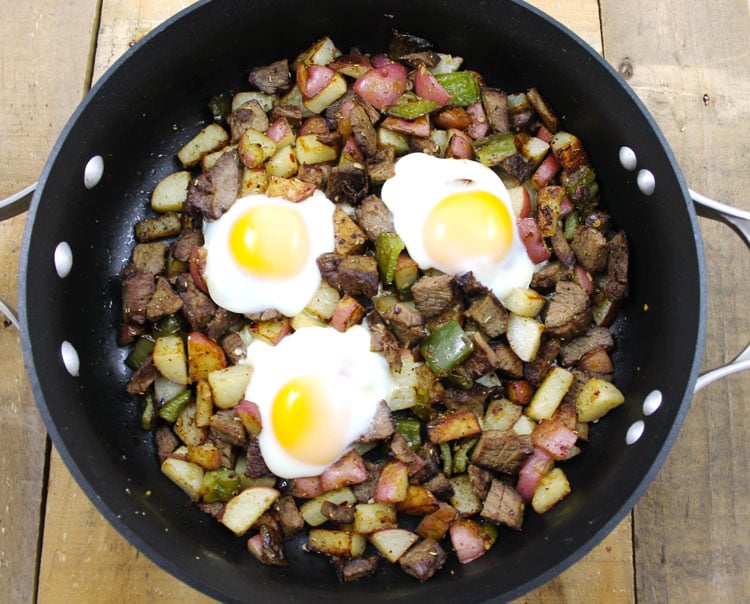 There are few breakfast foods I like more than a skillet with meat, eggs, and potatoes. Which is why it's no surprise that this One Pan Steak and Red Potato Hash is one of my favorite recipes I've made.
It's a super easy breakfast recipe packed with protein … and it tastes delicious! I mean, how can you go wrong with tender steak, slightly crispy red potatoes, and runny eggs on top? This is one of those breakfast recipes you can feel confident that everyone will love.
One Pan Steak and Red Potato Hash is especially great if you have leftover steak that you don't know what to do with. I used leftover beef tenderloin to make this hash, and I happily ate it for dinner, breakfast the next day, and breakfast again the next day. Three days in a row means it must be good, right?