These 5-Ingredient Peanut Butter Banana Overnight Oats taste more like an amazing dessert than a protein-packed breakfast! This conversation is sponsored by Silk. Opinions and words are all my own.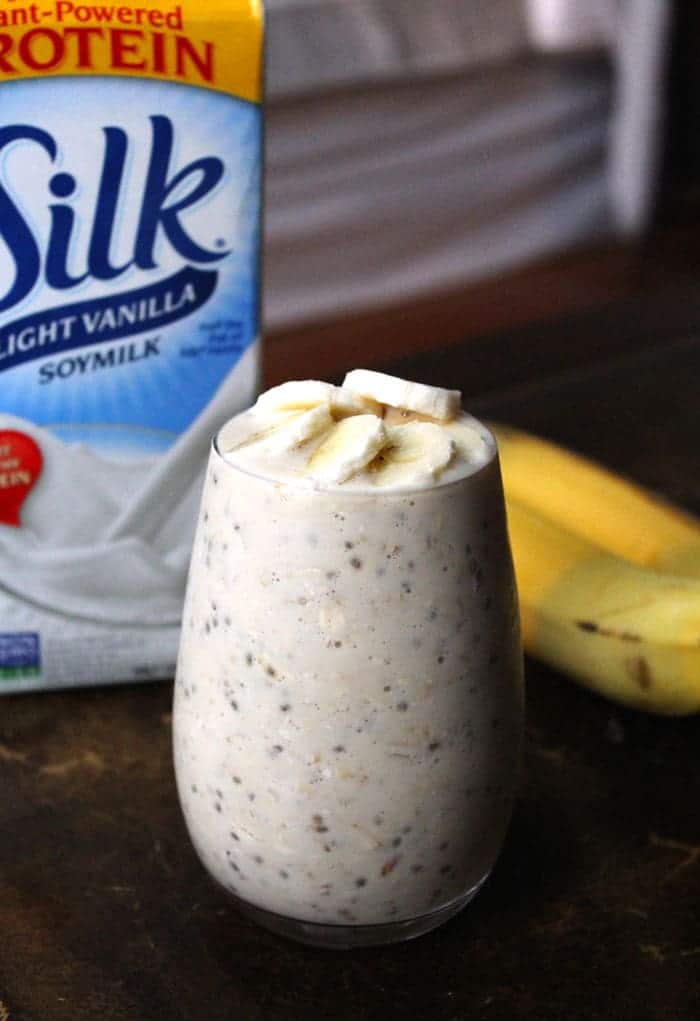 Who woulda thunk that with just 5 ingredients, you can make this delicious make-ahead breakfast recipe with the help of Silk Soymilk and my two favorites: peanut butter and bananas.
Overnight oats have got to be the best breakfast invention since Toaster Strudel. Simply mix old-fashioned oats with milk, add any amazing flavor creations you can think of, stick it in the refrigerator, and you'll wake up to an amazing breakfast!