This Swiss cheese version of classic chicken enchiladas is perfect for people who don't like a lot of spice! They're easy to make and can even be prepared ahead of time for a quick dinner solution.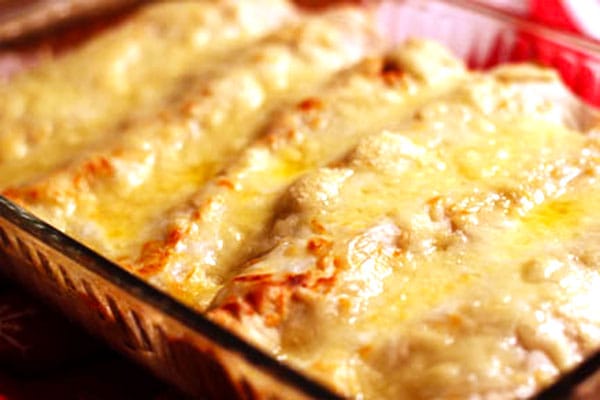 Don't these look ahhh-mazing? Anything that's covered in cheese is almost a guaranteed winner in my mind. These Swiss Cheese and Chicken Enchiladas are another creation by my dear mom. I have so many great memories of the food she would make us growing up. When we were young, she would wake up every day and bake muffins hoping that we would take a few bites out of one on our way out the door.
When we got a bit older, we were all involved in sports, and we could always count on a hot meal to be ready when we got home from practice. I don't think we ever appreciated it as much as we should have. I sure as heck wish I had that service now!