Waaaayyy back when I was a kid and I could eat anything I wanted without thinking twice about calories or sugar or nutritional value, I was very choosey with my desserts. I didn't like cookies unless they were oatmeal raisin baked by my sister, I didn't like cake unless it was funfetti flavored, and I didn't like pie unless it was banana cream pie. Now that my sweet tooth is … more refined … of course as irony would have it I completely devour anything classified as dessert. But since I no longer run around like a crazy person most hours of the day and my metabolism decided it was getting old too and slowed to a jog, I have to choose healthy versions of my favorite childhood desserts.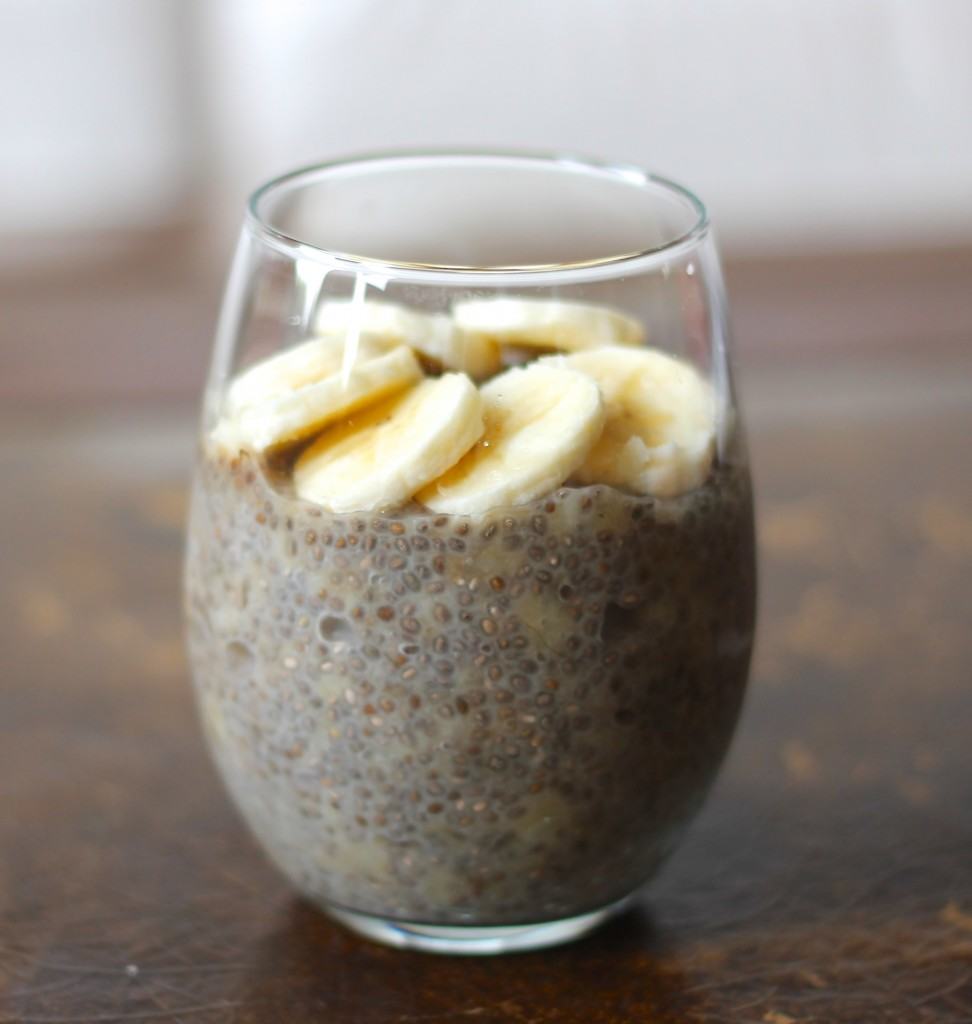 This Banana Chia Seed Pudding is no My Mom's Banana Cream Pie, but it's a good-for-me alternative I'd take any day of the week. If you haven't tried a chia seed pudding recipe, you're grounded. Just kidding you're not grounded. Because if you were you wouldn't be able to go to the grocery store, buy the ingredients, make this chia seed pudding, and fall in love with it like me.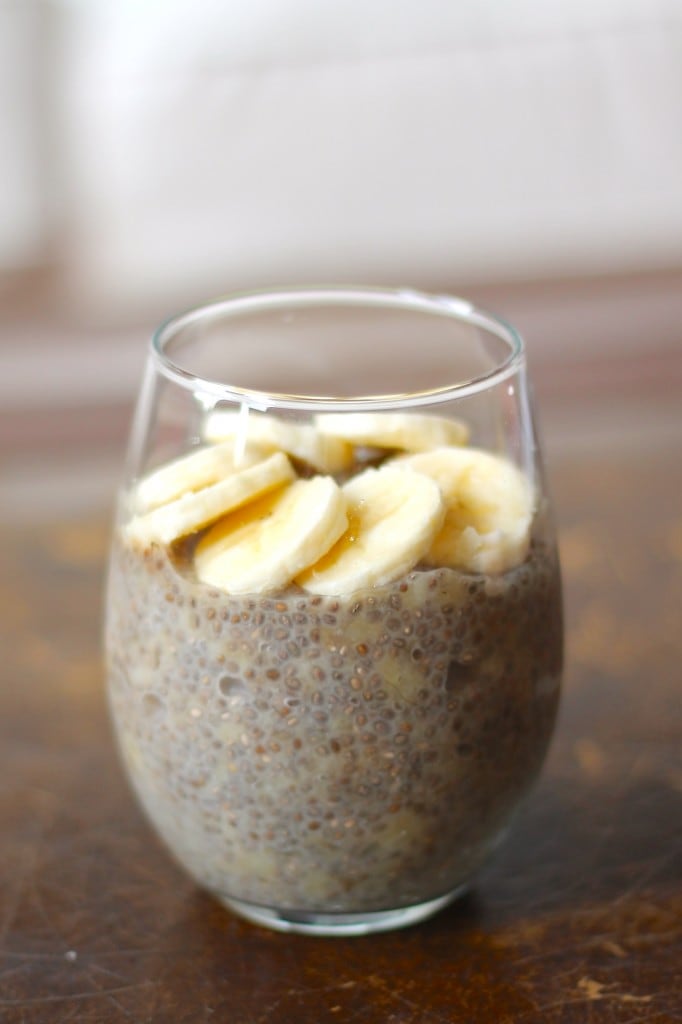 Chia seeds are a super food filled with a whole bunch of good stuff and things, and after soaking in the milk, they turn into little tapioca-like gel balls of delight. Combine that with the sweetness and flavor of a very ripe banana and some vanilla and you got yourself a darn good dessert. Or breakfast. Or post-workout snack. Or midnight snack.
P.S. If you add peanut or almond butter or chocolate chips to this recipe I'm coming over to steal some.
Ingredients
1 very ripe banana
1/4 cup unsweetened almond, coconut or dairy milk
2 tablespoons chia seeds
Dash of vanilla extract
Honey, to taste (optional)
Instructions
Mash up the banana with a fork until all the lumps are gone and you're left with banana mush. (You can also blend the banana and milk together if you're less lazy).
Add the rest of the ingredients, stir, cover, and refrigerate for at least an hour. Enjoy!
7.6.4
19
http://smilesandwich.com/2014/06/03/banana-chia-seed-pudding/