All the flavors of slow cooker chicken parmesan are combined in this crockpot recipe that uses up that extra summer squash! Just dump the ingredients in your slow cooker and let it cook itself.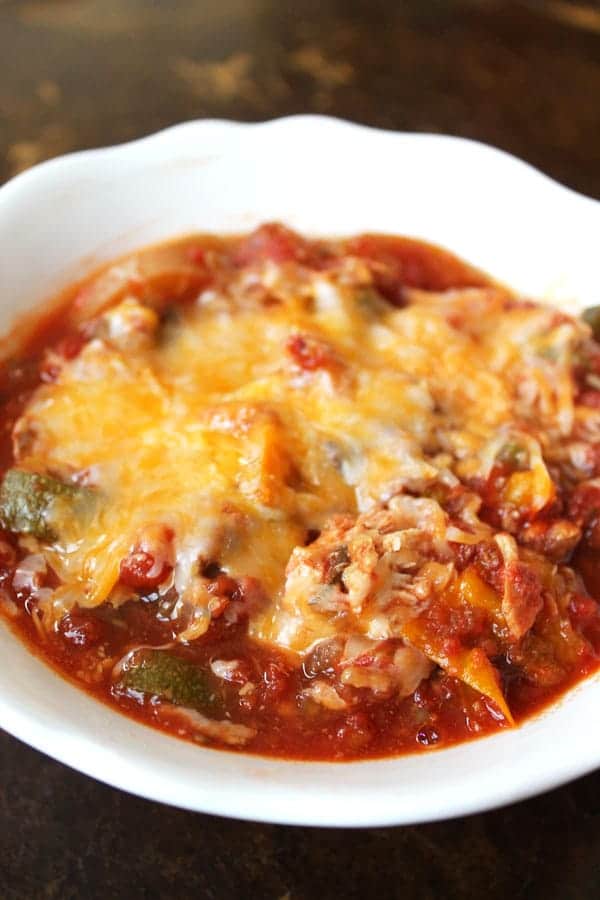 Guys … this summer has been BUSY! And I know fall is busy for a lot of people, so easy crockpot meals are a must.
With two jobs and a blog to maintain (oh and a social life, gym schedule, etc), I tend to run out of time for basic things – like cooking. And showering. And wearing makeup. Oops.
That's why I love this Crockpot Zucchini Chicken Parmesan recipe so much. I literally just threw all these ingredients in my slow cooker and let it do the cooking for me.
Sometimes I like to imagine that a tiny hot guy wearing nothing but an apron lives in my crockpot. And he's cooking over a stove, and then POOF – the meal is cooked to perfection and ready for consumption. No? …. just me?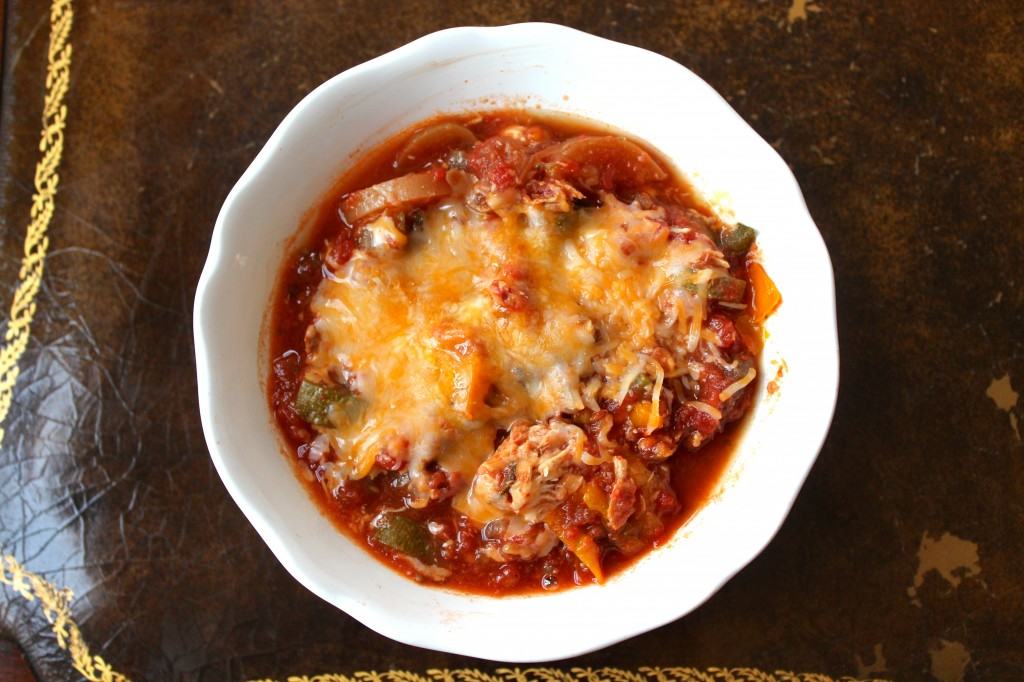 This slow cooker chicken parmesan is packed with veggies and protein for a filling dinner. It's even great as leftovers for lunch.
Top it with some cheese at the end for an extra special treat! You can serve over pasta or quinoa, but I just ate this plain and was totally satisfied. Yay for protein!
So, next time you need a quick and easy recipe for dinner, give this slow cooker chicken parmesan recipe a try. Your family is sure to love Crockpot Zucchini Chicken Parmesan.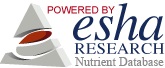 Crockpot Zucchini Chicken Parmesan
Ingredients
1 1/2 pounds (about 4) chicken breasts, cut into cubes
1 small onion, diced
1 large zucchini, diced
1 green pepper, diced
1 teaspoon garlic, minced (or 1/2 tsp garlic powder)
1/2 teaspoon onion powder
1/4 teaspoon salt (or to taste)
1 tablespoon Italian seasoning
1.5 cups pasta or pizza sauce (or tomato sauce)
1 cup low fat shredded Parmesan cheese
Instructions
Spray your slow cooker with non-stick spray. Combine all ingredients but shredded cheese and stir to combine.
Cover and cook on high for about 3-4 hours or low for about 6-8, or until chicken is cooked through. In the last 30 minutes of cooking, add cheese and cook until it's melted.
Serve over pasta or quinoa sprinkled with Parmesan cheese, if desired.
7.6.4
55
http://smilesandwich.com/2014/09/10/crockpot-zucchini-chicken-parmesan/