This Cheesy Spaghetti Squash Casserole is like a baked spaghetti casserole that uses squash in place of pasta! The super easy recipe only uses a few ingredients.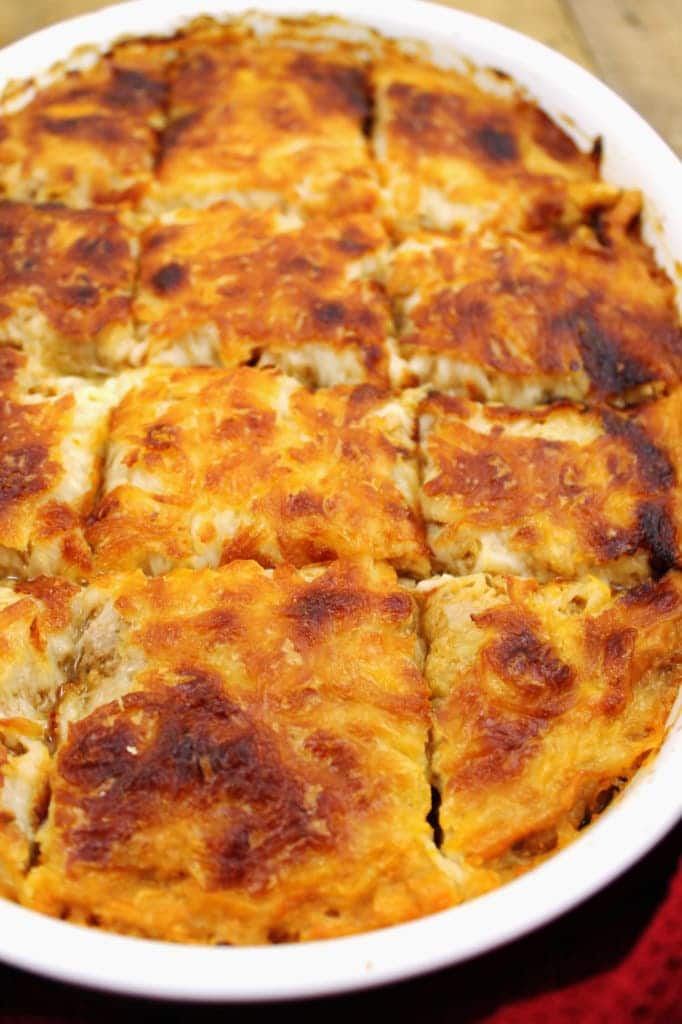 Let's talk about casseroles. Many people fear the word "casserole" because it brings to mind a sloppy mess of canned vegetables, canned soup and other miscellaneous ingredients baked together into a complete meal.
I, for one, never feared the casserole. We grew up on casseroles. I would get home from basketball practice starving and Mom would have a hot casserole ready to dish up in large proportions. No complaints here (unless it was tater tot casserole … I just cannot make myself like that one).
Although I still only cook for one, I never truly appreciated the ease of preparing a casserole that would feed a whole bunch of hungry people. Now I'm up to my ears in this Cheesy Spaghetti Squash Casserole … but that just means I get to eat it for lunch all week!
If you love pasta bakes, you'll definitely love this. It's like a typical baked spaghetti casserole, but instead of spaghetti it uses spaghetti squash! Yay for low carb.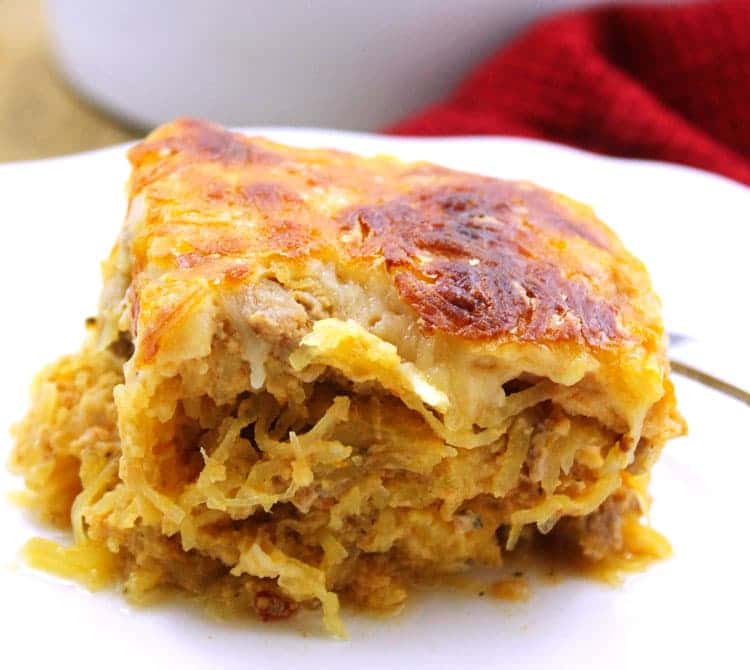 I've made the paleo version of this recipe before, but this time I decided to get crazy and add cheese. I BAD.
Although it might sound a little scary – trust me, it's so good! You won't miss the carbs in this recipe. Not one bit. With ground turkey, Italian seasonings, and CHEESE, this Cheesy Spaghetti Squash Casserole is the perfect comforting meal. The eggs help hold it all together (don't worry, it doesn't taste like an egg casserole), so you can cut perfect squares and watch your family fall in love with spaghetti squash.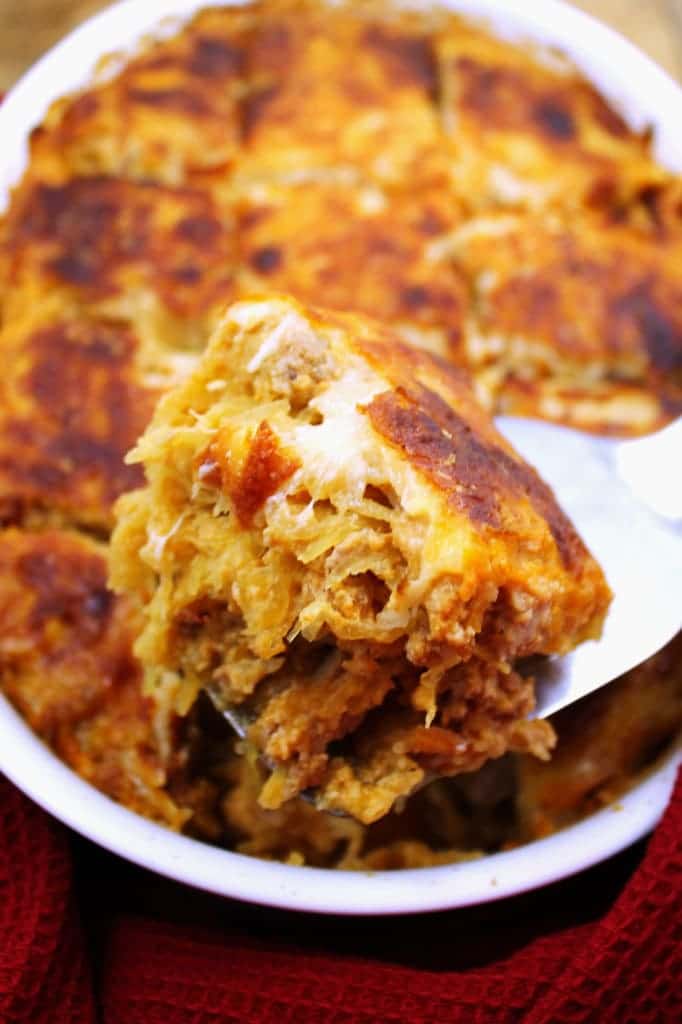 Boom.