These Slow Cooker Chinese Chicken Quinoa Bowls are the perfect easy lunch recipe to pack for work. The chicken itself is so easy to make and delicious no matter how you serve it.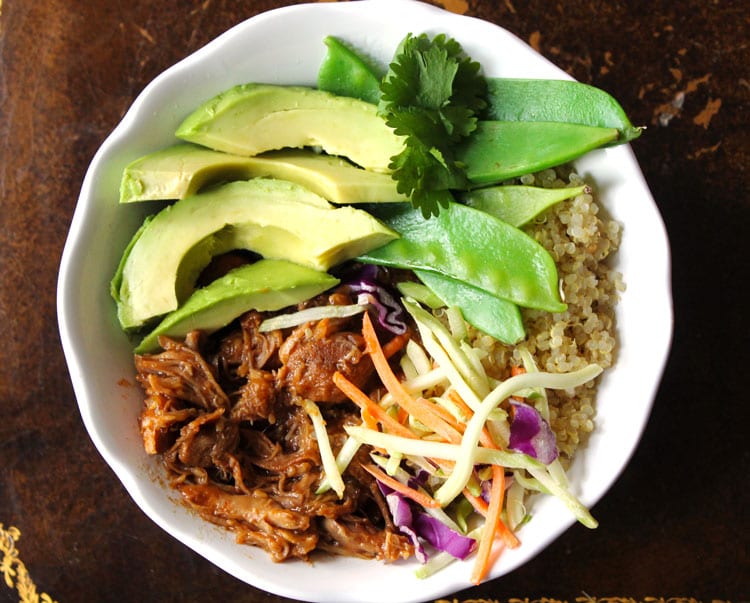 My sister told me I need to make more bowls. So bowls I did make. And she was quite right … quinoa bowls are a work of genius. They're healthy, easy to make, easy to prepare in advance, and perfect for packing for lunch.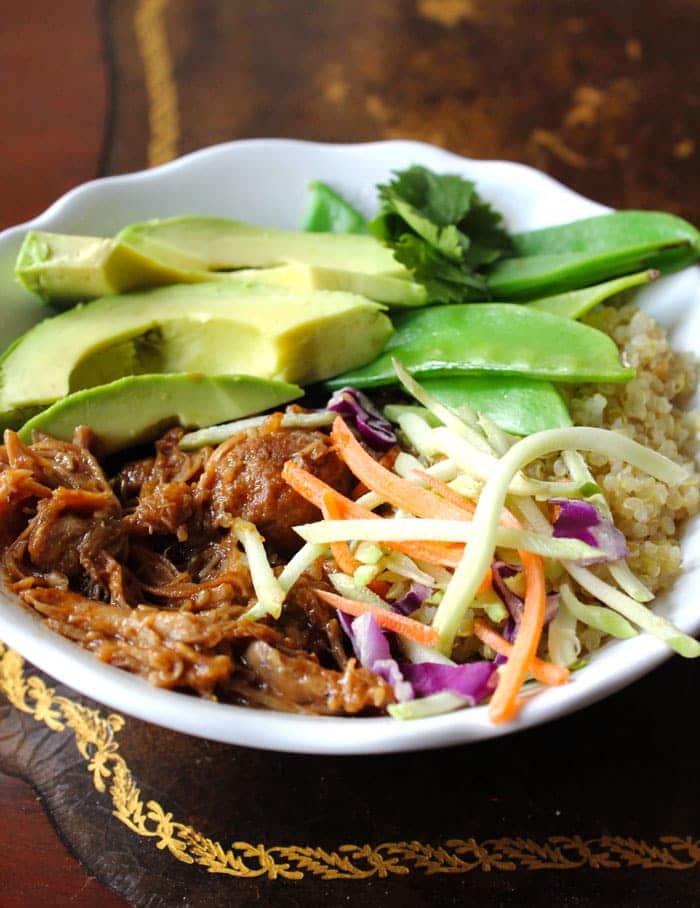 These Slow Cooker Chinese Chicken Quinoa Bowls take it to the next level of convenience because the chicken is made in the slow cooker!
AND, the chicken is awesome. Maybe one of the best slow cooker chicken recipes I've made … and there have been a lot.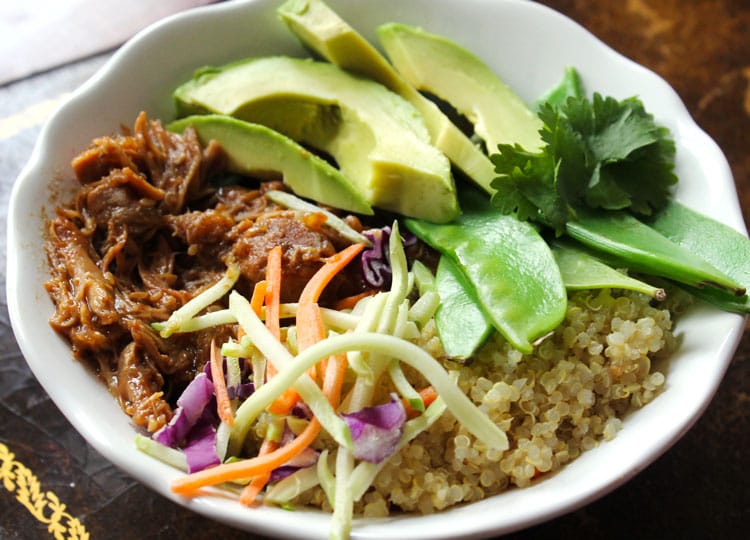 You can pretty much top these bowls with anything you like (or have in your produce drawer). Roasted veggies, raw veggies, more Sriracha … and the list goes on. I mix all these ingredients together in a bowl, then microwave it for just a minute or two.
So make these Slow Cooker Chinese Chicken Quinoa Bowls if you like good food. 😉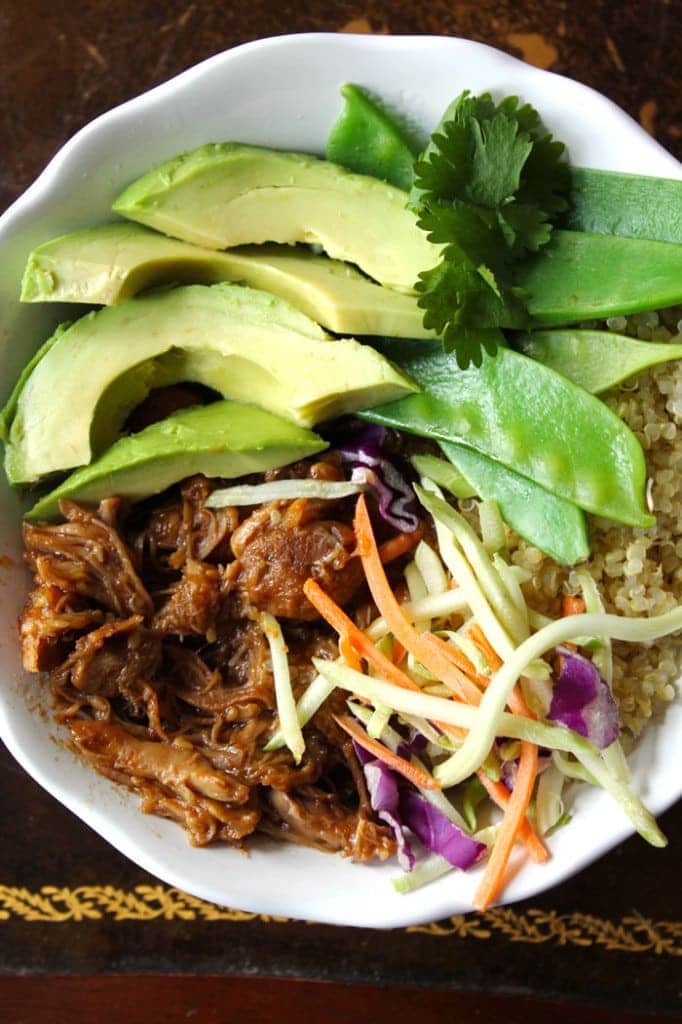 Slow Cooker Chinese Chicken Quinoa Bowls
Ingredients
6 boneless skinless chicken thighs
3 tablespoons soy sauce
½ cup honey
3 tablespoons lime juice
2 tablespoons worcestershire sauce
1 tablespoon freshly grated ginger
1-2 tablespoons Sriracha sauce
¼ teaspoon red pepper flakes
¼ teaspoon minced garlic
? teaspoon pepper
1 tablespoon cornstarch
2 cups quinoa, cooked
Broccoli slaw
Pea pods
Avocado
Cilantro (if desired)
Instructions
Spray your slow cooker with non-stick spray. Place the chicken in the bottom. Mix together soy sauce, honey, lime juice, worcestershire, ginger, Sriracha, red pepper flakes, garlic, and pepper. Pour into slow cooker on top of chicken. Cook on LOW 4-6 hours or HIGH 3-4 until chicken is cooked. Add cornstarch, shred chicken with two forks, and let cook 15 minutes longer.
Assemble bowls with quinoa, broccoli slaw, pea pods, avocado, cilantro, and any other toppings you like. Enjoy!
7.6.4
106
http://smilesandwich.com/2015/02/17/slow-cooker-chinese-chicken-quinoa-bowls/