This Clean Eating Peanut Butter Banana Slow Cooker Oatmeal recipe cooks all night so it's ready in the morning!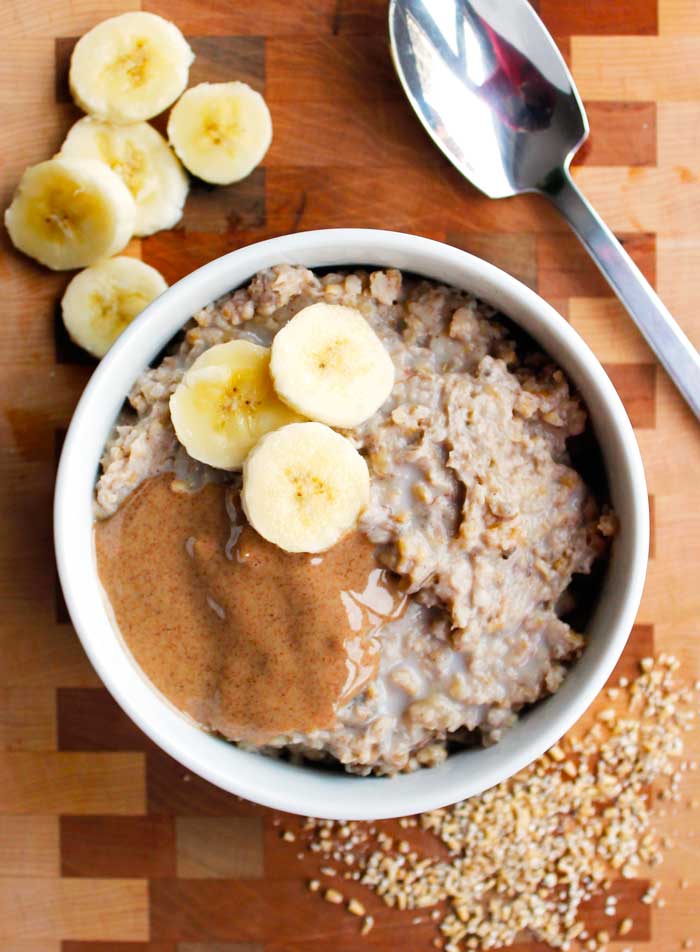 Is there any better combination than peanut butter and banana? I didn't think so either.
Back in my paleo days, I used to eat a banana with almond butter when I really wanted to treat myself. Now that I'm not paleo … I make this steel cut oats recipe!
I first saw a version of this recipe on Julie's Eats & Treats, and knew I had to give it a try. Clean Eating Peanut Butter Banana Slow Cooker Oatmeal is one of those recipes that's as easy as throwing the ingredients in a slow cooker and letting it cook all night or day!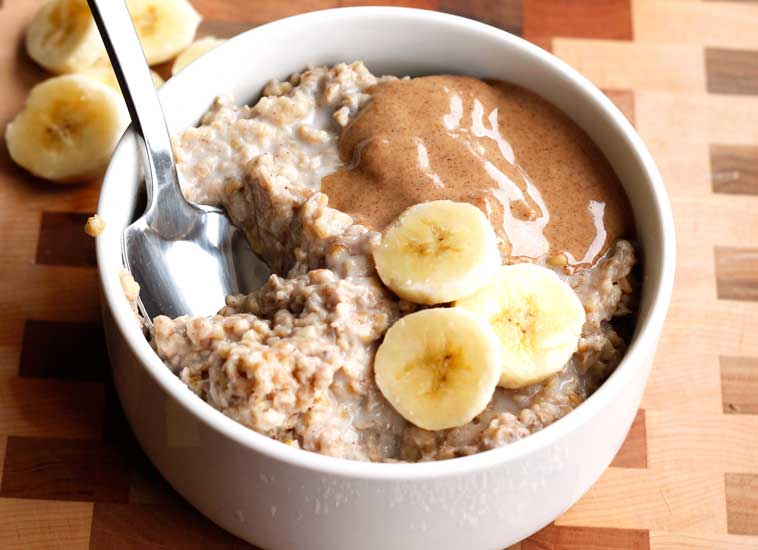 I don't add any sugar or other sweetener because super ripe bananas add enough natural sweetness to make these steel cut oats taste amazing. If it's not enough, just add a bit of honey or liquid stevia!
The mashed up banana adds a delicious texture, and the steel cut oats hold up well to reheating all week. I love making  a big batch of this Clean Eating Peanut Butter Banana Slow Cooker Oatmeal to take to work – they don't get mushy! I promise.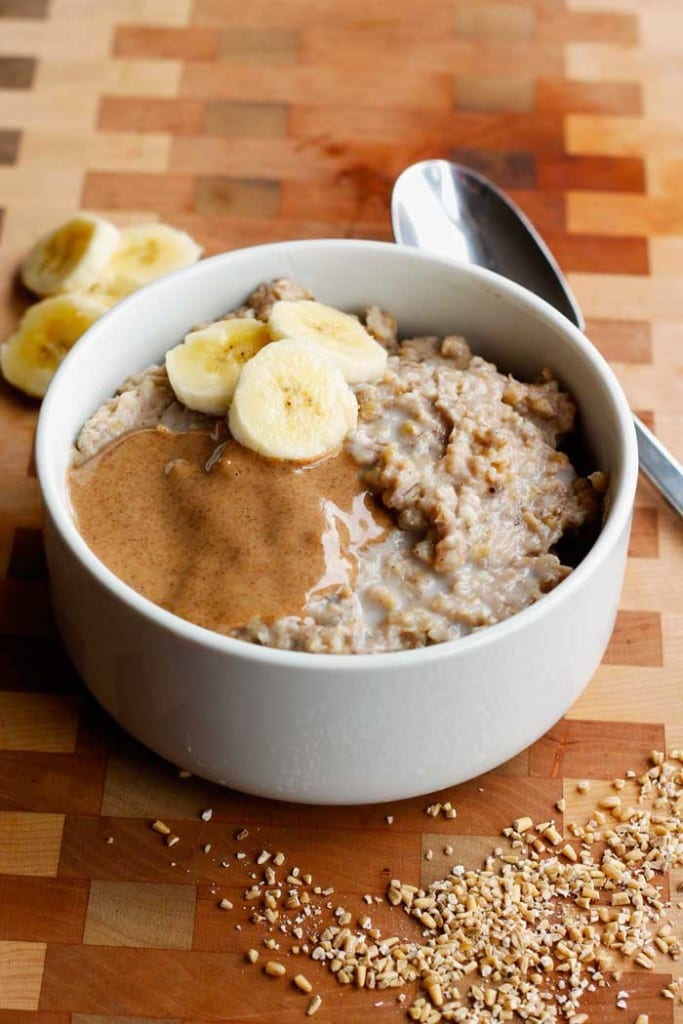 You can either use peanut butter or almond butter in this recipe – both taste amazing. Substituting old-fashioned oats is also an option. Once you learn how to make crockpot oatmeal, you'll want to regularly add it to your meal prep.
Yay for nanners and peanut buttuh.
Recipe adapted from Julie's Eats & Treats.

Clean Eating Peanut Butter Banana Slow Cooker Oatmeal
Ingredients
2 very ripe bananas, mashed
1 cup steel cut oats
3 cups unsweetened vanilla almond milk
1/4 cup almond butter or peanut butter
1 teaspoon cinnamon
1 teaspoon vanilla
1 tablespoon chia seeds (optional)
Instructions
Mix all ingredients together in a bowl that fits inside the bowl of your slow cooker. (I used a round ceramic dish).
Place the bowl in your slow cooker, and fill your slow cooker with 1 cup of water to surround the bowl.
Cook on LOW 6-8 ours, stirring occasionally. Carefully remove the bowl, stir, and enjoy!
*Note: I have tried this recipe with the oats directly in the slow cooker, but they tend to burn and stick around the edges. Not enough to ruin the oats, but using the bowl is much less messy!
7.6.4
182
http://smilesandwich.com/2016/01/28/clean-eating-peanut-butter-banana-slow-cooker-oatmeal/