Curry Baked Sweet Potato Fries are a lighter version of one of my favorite junk foods: French fries! Seasoning sweet potato fries with curry powder makes all the difference.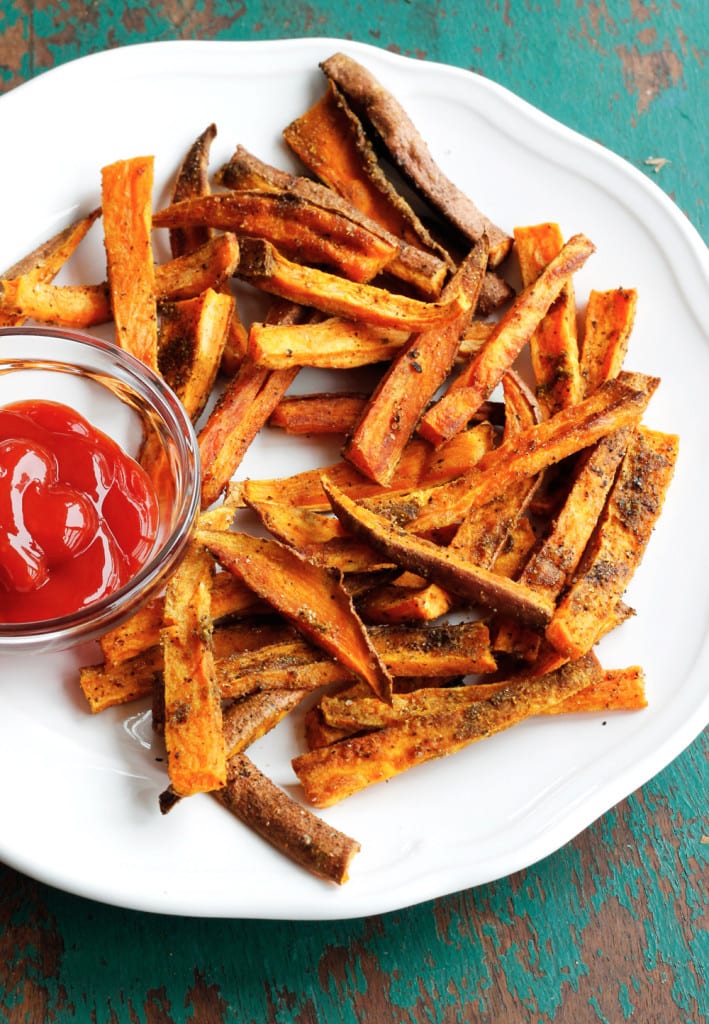 French fries have a special place in my heart. I'm especially a fan of sweet potato fries because I can pretend like they're actually good for me. And I'm a super fan of Curry Sweet Potato Fries because they're just so stinkin' delicious.
I make baked sweet potato fries at least once a week, so I'm always playing with different delicious flavor combinations. This is one of my favorites because I love curry powder so much.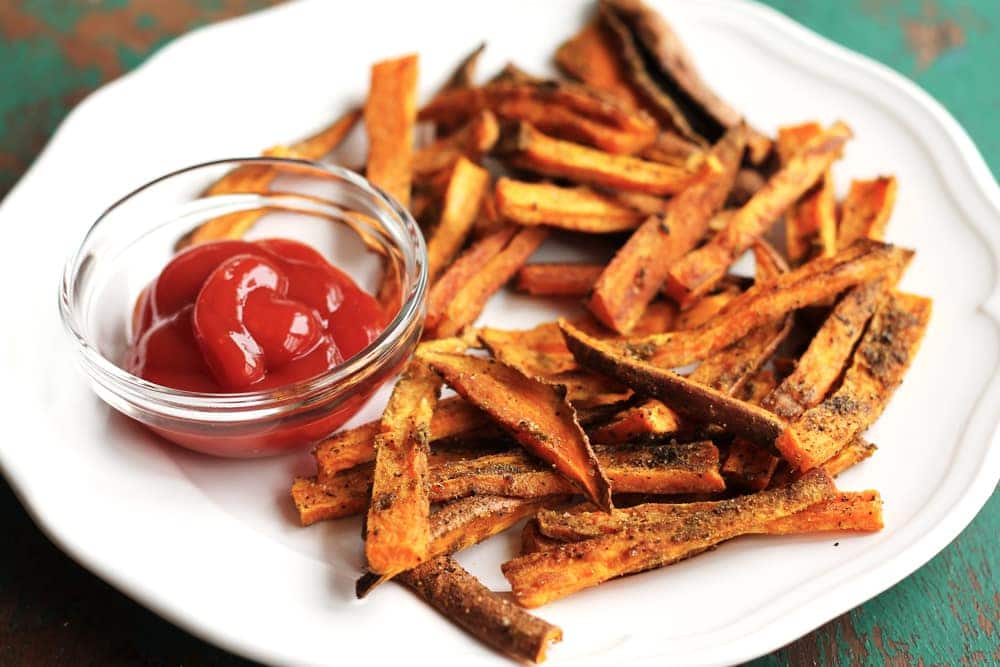 Plus, this recipe is SO easy almost to the point of embarrassment. It's not even a recipe because I always just eyeball the ingredients! I love serving these with ketchup alongside my favorite lean protein and a side salad. (Repeat every. Single. Night.)
The key to getting crispy sweet potato fries instead of mushy lies in a couple details:
Cut all fries to the same thickness and size.
Don't touch them until it's time to flip.
Hot, hot oven.
Practice your patience and let them bake until they're niiiiice and crispy.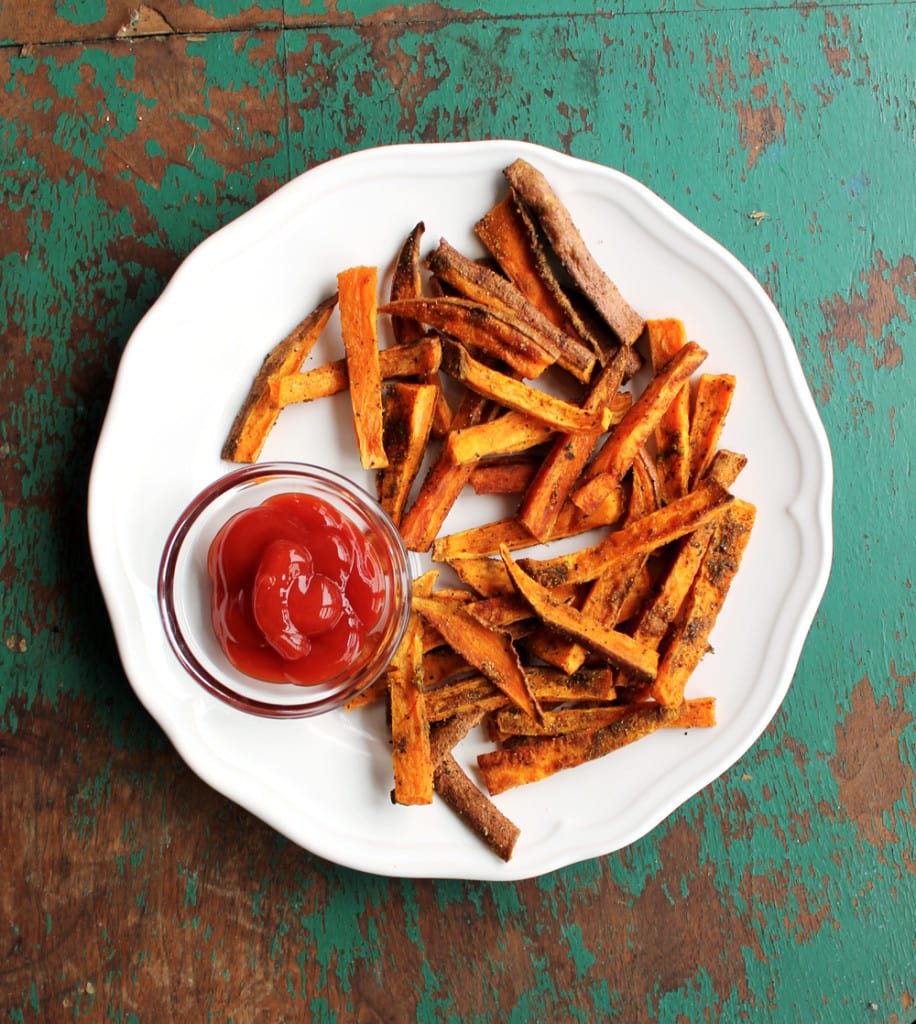 Once you learn how easy and delicious Curry Baked Sweet Potato Fries really are, you'll want to make them as often as I do. Okay, maybe not THAT often because I'm kind of obsessed.
Happy French frying!

Curry Baked Sweet Potato Fries
30 minCook Time
30 minTotal Time
Ingredients
Sweet potatoes (I'd say 1 for every 2 people)
Olive oil
Curry powder
Salt
Pepper
Instructions
Preheat oven to 425 degrees F.
Cut each sweet potato into fries. It is important that they are all very similar in size and thickness.
In a large bowl, toss the fries with olive oil, curry powder, salt and pepper. The best way is to just eyeball it because measurements vary depending on the size of your potatoes. For 2 potatoes, I'd say 2 Tablespoons oil and 1-2 teaspoons curry powder.
Spread in one layer a baking sheet, making sure they aren't touching. Bake for 15 minutes or until brown on bottom. (Don't touch them until it's time to flip!)
Carefully flip and bake for another 10-15 minutes until brown and crispy.
7.6.4
189
http://smilesandwich.com/2016/03/02/curry-baked-sweet-potato-fries/