5-Ingredient Pesto Mushroom Baked Chicken is a stupidly easy chicken recipe that takes just minutes to prepare.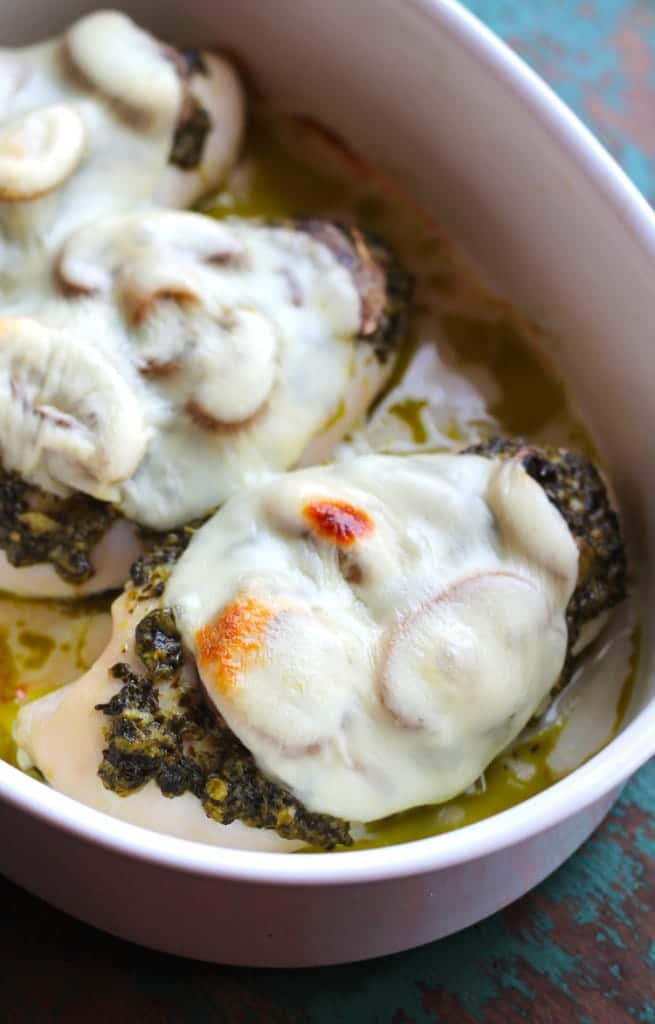 Can you ever really have enough easy chicken recipes? I think no. And this one might be one of the easiest!
I've seen this recipe made with tomatoes instead of mushrooms floating around Pinterest, and since I'm the biggest mushroom fan on this side of the Mississippi, I knew I had to give it a try. And boy, am I glad that I did.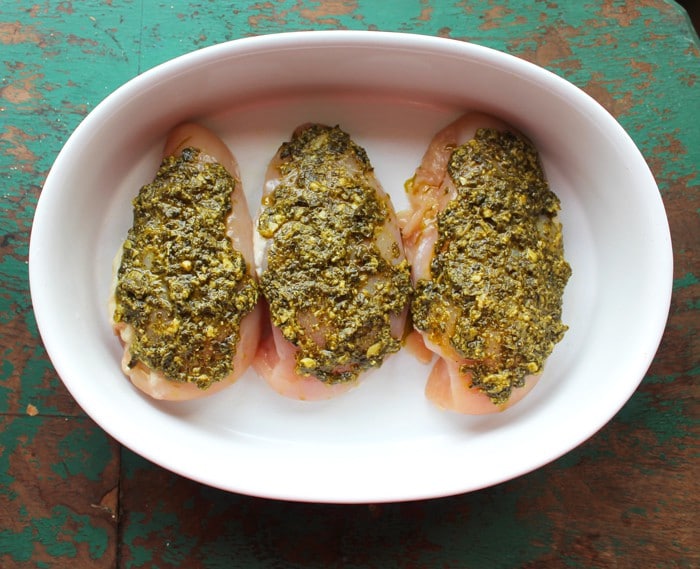 Pesto is one of those pantry staples that easily adds flavor to anything: pasta, vegetables, chicken, salmon, and the list goes on!
This 5-Ingredient Pesto Mushroom Baked Chicken only requires a few ingredients because the pesto adds such great flavor that you don't need much else.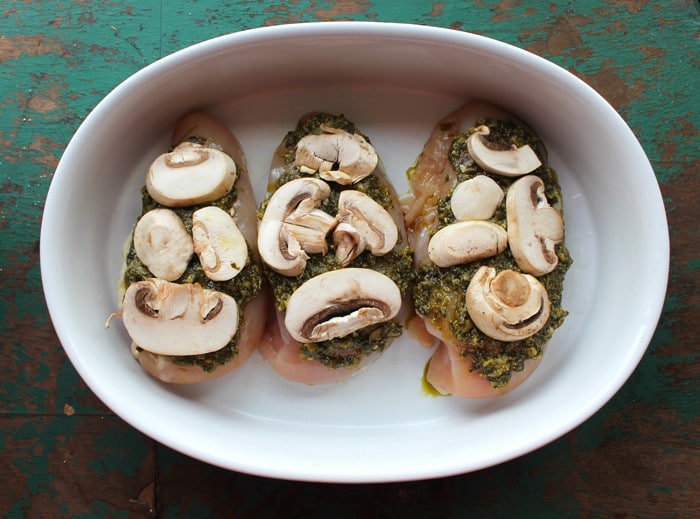 Plus, you need little more than 5 minutes to prepare this meal. Just assemble the chicken and throw it in the oven! It's one of those easy chicken recipes that's great to add to your regular meal prep.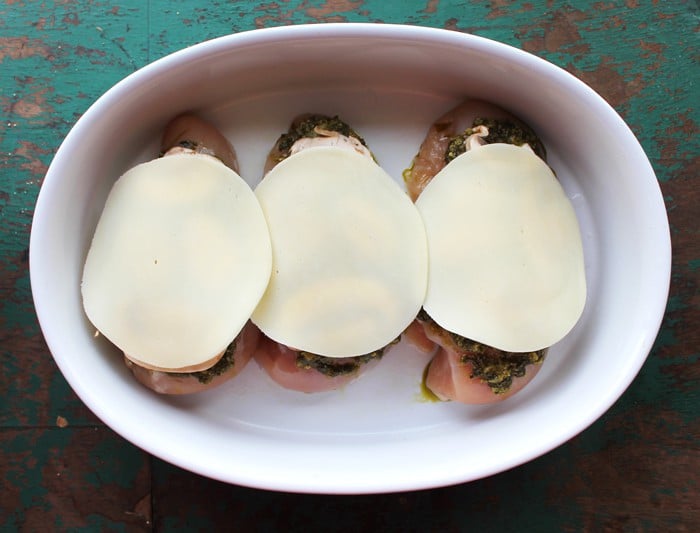 So the moral of the story is that I love 5-Ingredient Pesto Mushroom Baked Chicken, and I think you will too. Next time you need a quick and super duper easy dinner recipe, give this one a try. You've only got 5 ingredients and 5 minutes to lose. 🙂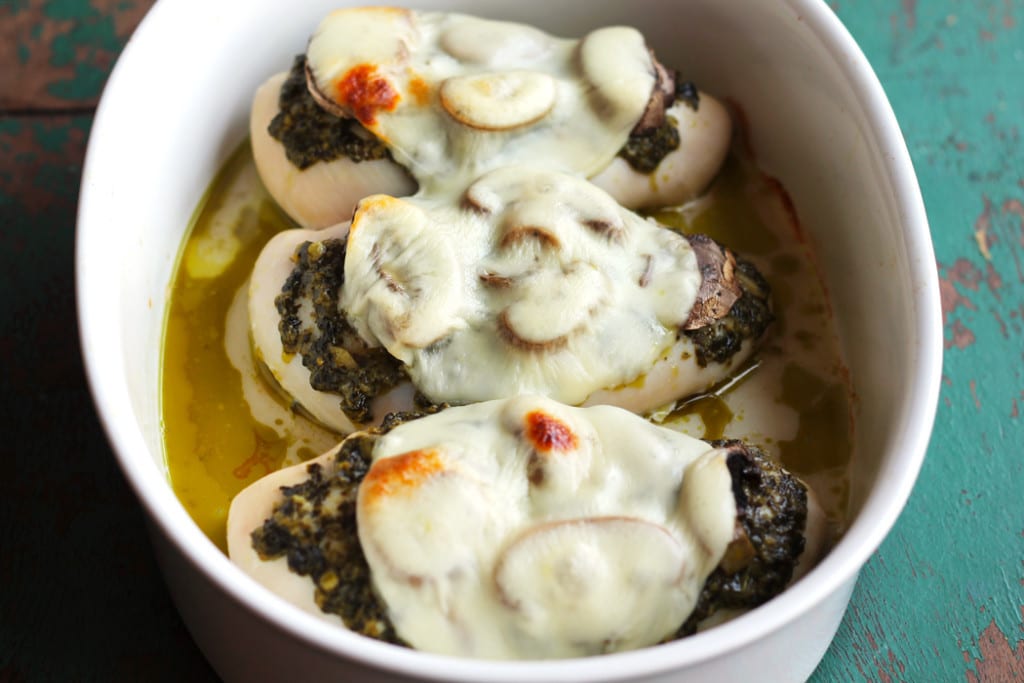 5-Ingredient Pesto Mushroom Baked Chicken
40 minCook Time
40 minTotal Time
Ingredients
2 pounds boneless, skinless chicken breasts
1/4 cup prepared pesto
1/2 cup mushrooms, sliced
3 slices low fat provolone cheese
Instructions
Preheat oven to 400 degrees F.
Spray a baking dish with non-stick spray. Arrange chicken breasts in the dish and spread each one with an even amount of pesto. Top with a layer of mushrooms, then a slice of cheese.
Cover with aluminum foil and bake for 30 minutes. Remove foil and continue baking, about 10 minutes, until the cheese is melted and the chicken is cooked through.
7.6.4
191
http://smilesandwich.com/2016/03/23/5-ingredient-pesto-mushroom-baked-chicken/