This Blueberry "Green" Smoothie Bowl is a delicious berry and kale smoothie recipe you can eat with a spoon!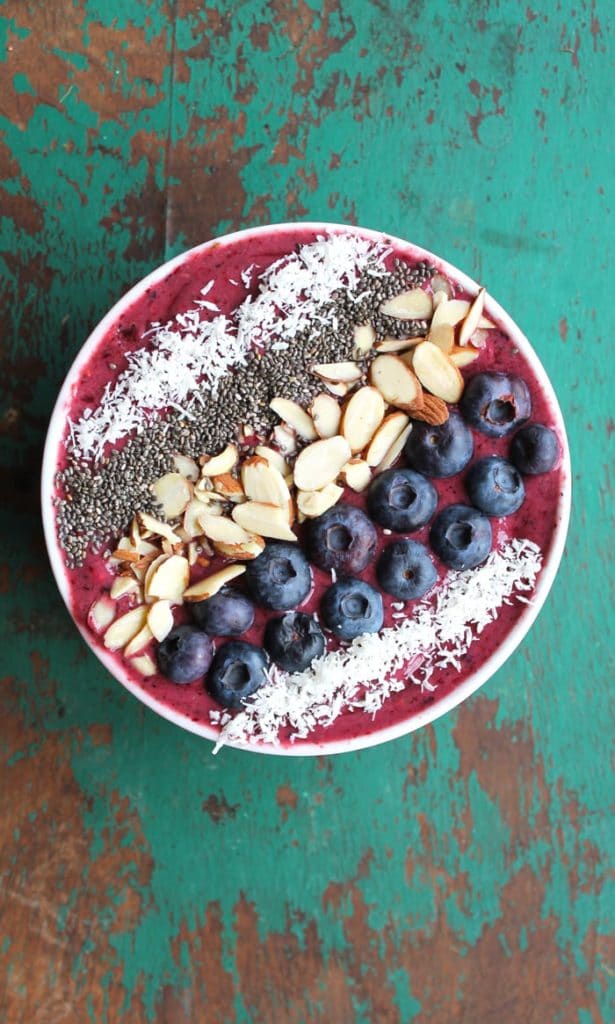 I will be the first to admit that I was a bit skeptical of smoothie bowls when I first starting seeing them on my Instagram feed. I mean, why would you want to eat a smoothie with a spoon? Sounds like it just requires more work.
UNTIL I tried this Blueberry "Green" Smoothie Bowl recipe. Now, I must say that I'm hooked. Being able to add your own customizable toppings to a smoothie turns it into more of a filling meal. Plus, if I eat something with a spoon it seems to trick my mind into thinking it's a complete meal rather than just a snack or a drink to go along with a meal.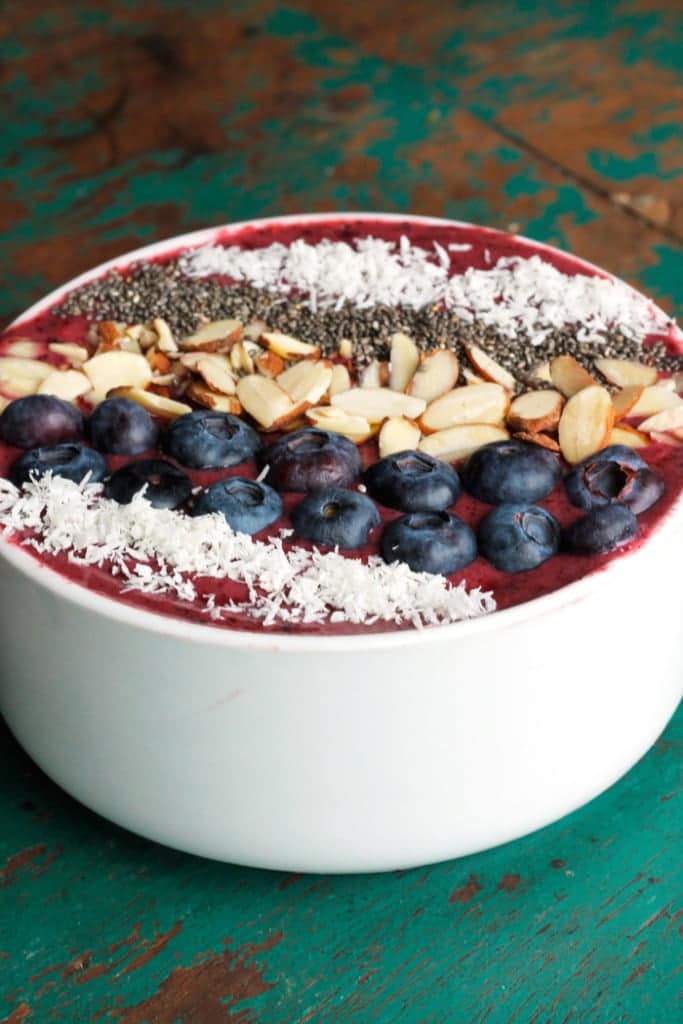 I used my favorite berry kale smoothie recipe to make this Blueberry "Green" Smoothie Bowl, but you can use virtually any smoothie recipe you'd like. Although this is a "green" smoothie, it's not actually green in color because the berries cover up the color of the kale.
I always blend my kale with water first because it does a better job of really blending the leaves into tiny pieces, so I don't even taste them!
Once you've got your smoothie blended and in a bowl, get down with your bad self on the TOPPINGS. I love keeping it simple with chia seeds, flax seed, nuts and coconut … but this would also be great with the addition of granola, sliced banana, or any fresh fruit.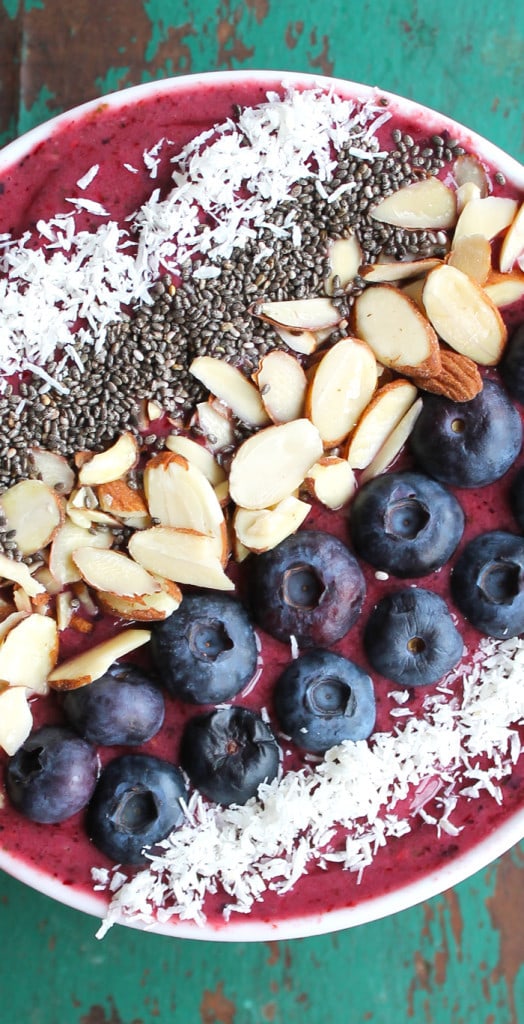 So yes, the idea of eating a smoothie with a spoon may seem silly to you. But I suggest you give this Blueberry "Green" Smoothie Bowl recipe a try. You may just warm up to the idea like I have.

Blueberry "Green" Smoothie Bowl
Ingredients
1 handful kale, fresh or frozen
1/2 banana, frozen
1/2 cup organic mixed berries, frozen (I use Trader Joe's)
1 cup unsweetened vanilla almond milk
Flax seed, chia seed, slivered almonds, shredded coconut, or any other preferred toppings
Instructions
Place the kale in your blender and add a couple tablespoons of water. Blend on high for a few seconds until well blended.
Add the rest of the ingredients and blend until smooth. Adjust amount of almond milk to your preference.
Pour smoothie in a bowl and top with your favorite toppings. Enjoy!
7.6.4
195
http://smilesandwich.com/2016/04/07/blueberry-green-smoothie-bowl/