Buffalo Brussels Sprouts are a fun way to amplify your Brussels sprouts side dish or football recipe with some hot sauce and blue cheese crumbles.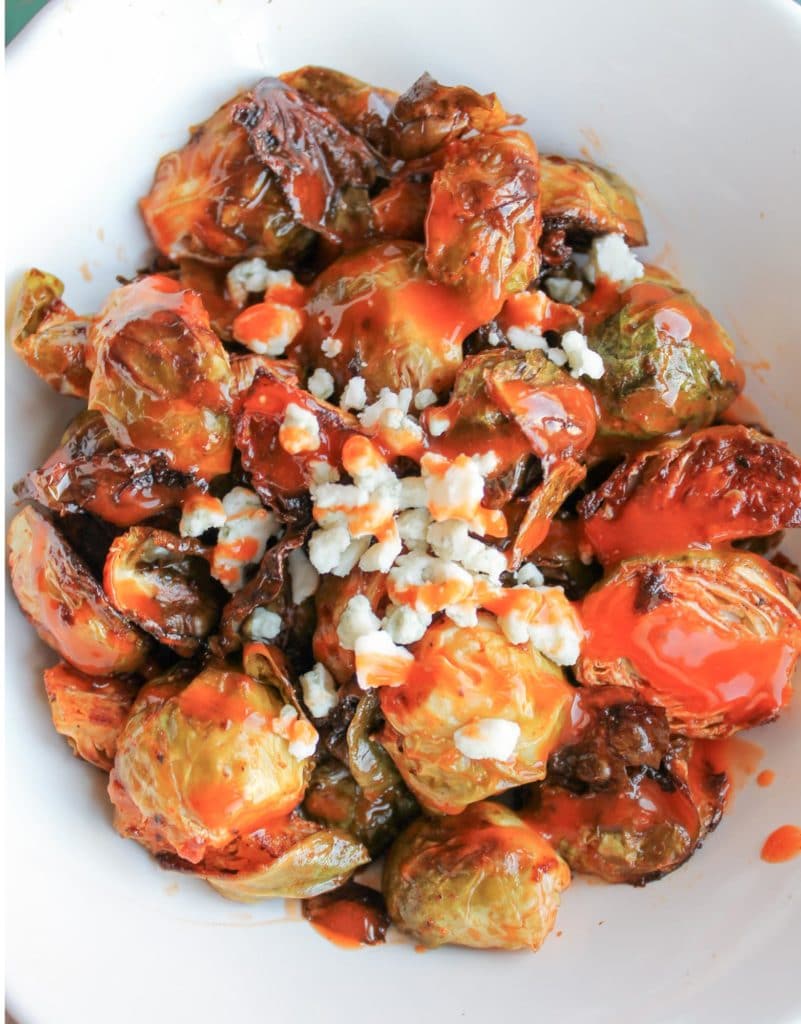 You guys.
Have you ever noticed how celebrities always start their Snaps with "you guys" or "hey you guys?" I just caught myself doing that with this very blog post.
Even though I'm sitting on a plane not talking to anyone, I'm silently addressing you (all of my lovely readers whom I probably will never actually know sad face) as "you guys" because I'm so excited to tell you about these Buffalo Brussels Sprouts.
(Also why isn't the expression "you girls" ….)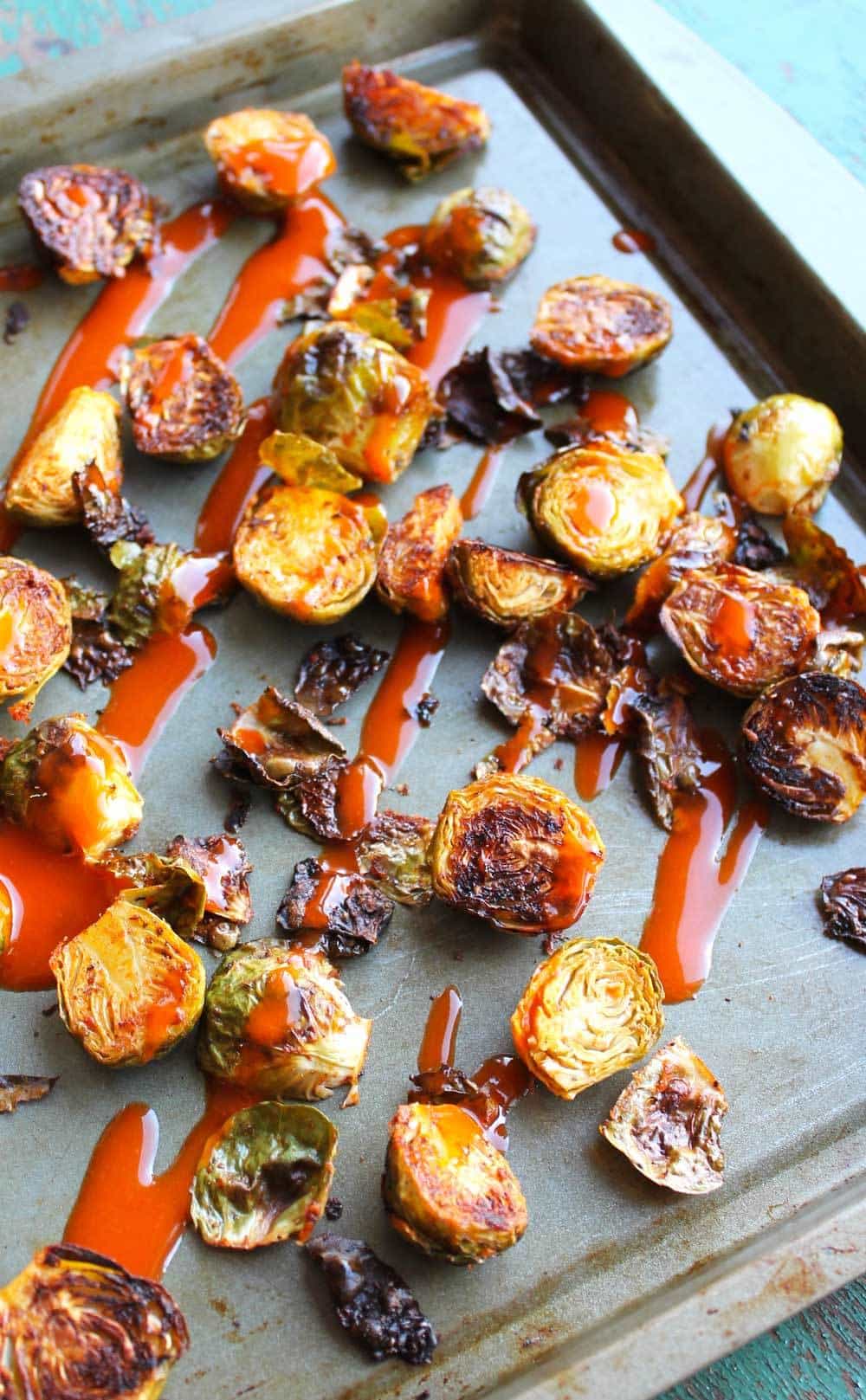 Buffalo Brussels Sprouts are … well … exactly what they sound like. It's a roasted Brussels sprouts recipe that's covered in hot sauce then topped with blue cheese.
If you close your eyes, you can even pretend like you're eating a fried chicken wing instead of a healthy Brussels sprout. Although you may not want to. These are that good.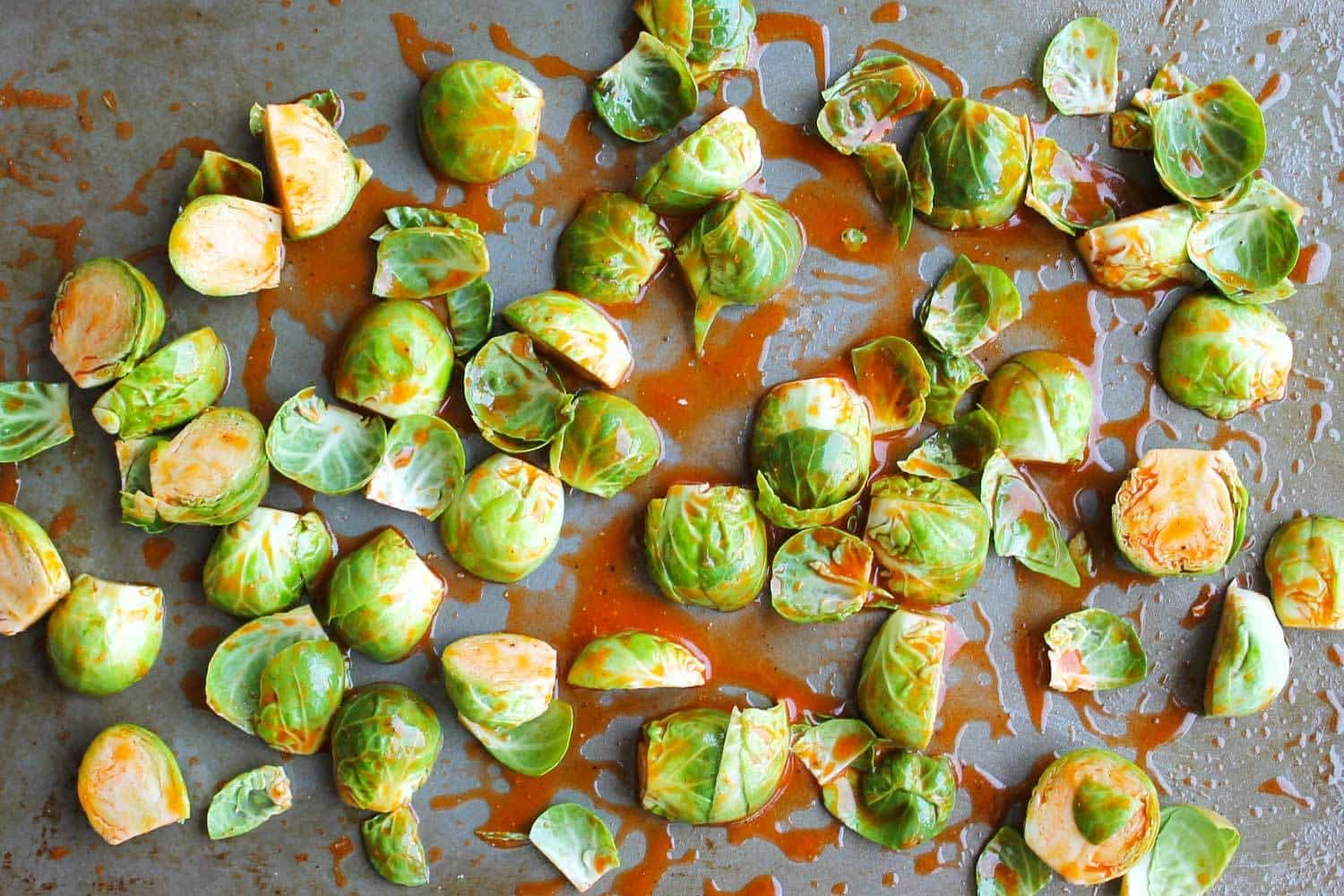 I always like to try to create new healthy football recipes that are just as delicious as pigs in a blanket, and these Buffalo Brussels Sprouts definitely fit the bill.
They're super easy to make and have the same great flavor of hot wings with the help of my old pal Frank's.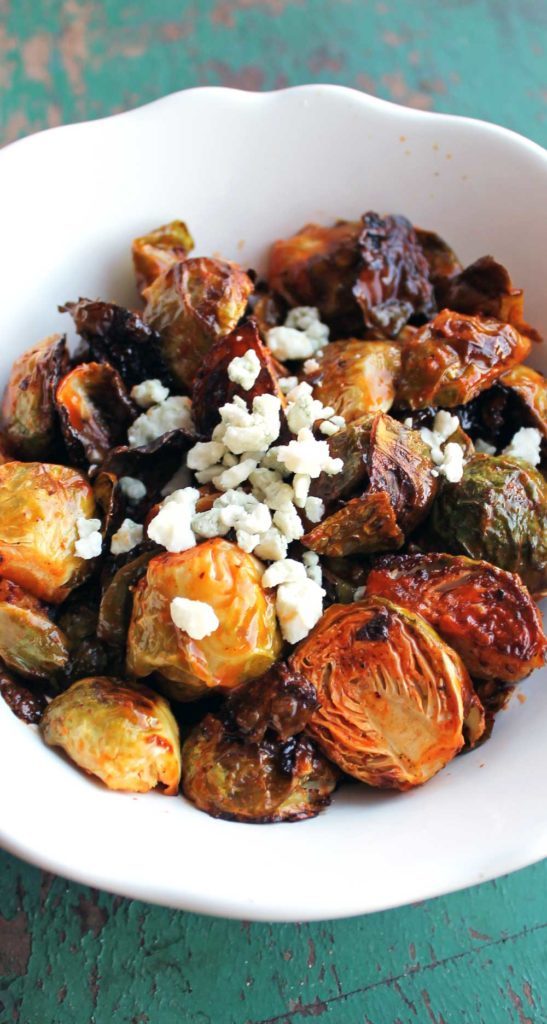 Just roast dem sprouts until they're niiiice and brown on the edges, then top them off with a healthy sprinkle of blue cheese crumbles.
Buffalo Brussels Sprouts makes a great side dish recipe, snack recipe, or football recipe to serve during the big (Bears) game. If you're feeling naughty, you can even dunk these in some ranch. Yuuummmm.
So step up your fall vegetable game with these Buffalo Brussels Sprouts for a little kick and a whole lot of flavor.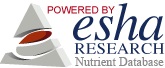 Ingredients
1 pound brussels sprouts, stem removed, cut in half
1/2 cup buffalo wing sauce (like Frank's Red Hot), plus more for serving
2 tablespoons olive oil
Salt and pepper, to taste
Reduced fat blue cheese crumbles
Instructions
Preheat oven to 400 degrees F.
Place the brussels sprouts in a large bowl. Pour wing sauce and olive oil over them. Sprinkle with salt and pepper. Toss until sprouts are coated.
Spray a large baking sheet with non-stick spray. Arrange brussels sprouts in a single layer.
Bake 30-45 minutes (depending on how crispy you like them).
Serve drizzled with more buffalo sauce and sprinkled with blue cheese crumbles.
7.6.4
206
http://smilesandwich.com/2016/09/29/buffalo-brussels-sprouts/
Reader Interactions