Thank you, Lipton, for sponsoring this post! All opinions are 100% my own.
This Loaded Fall Salad is the perfect autumn side dish recipe that's a great addition to any meal. Reimagine mealtime with a side that goes beyond your typical green salad.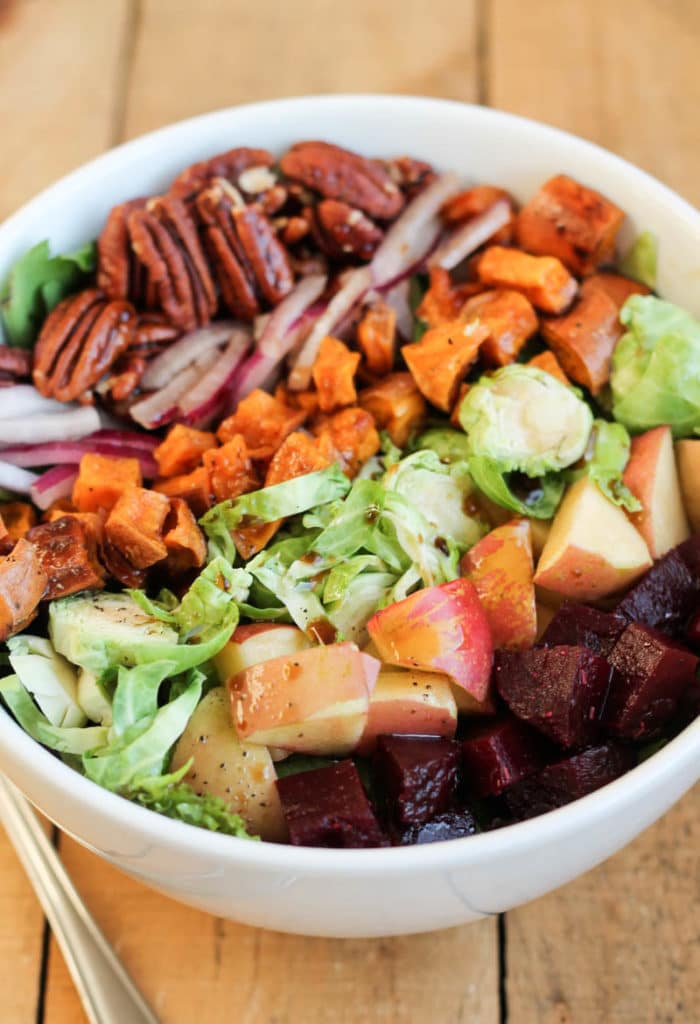 Someone once said you don't win friends with salad. But I'd beg to differ.
This Loaded Fall Salad is one of my favorite recipes to make for lunch, a side dish recipe, or even Thanksgiving dinner! It's loaded with roasted sweet potatoes and beets, red onion, apples, brussels sprouts and walnuts.
Top it all off with a maple vinaigrette and you've got yourself one heck of a salad.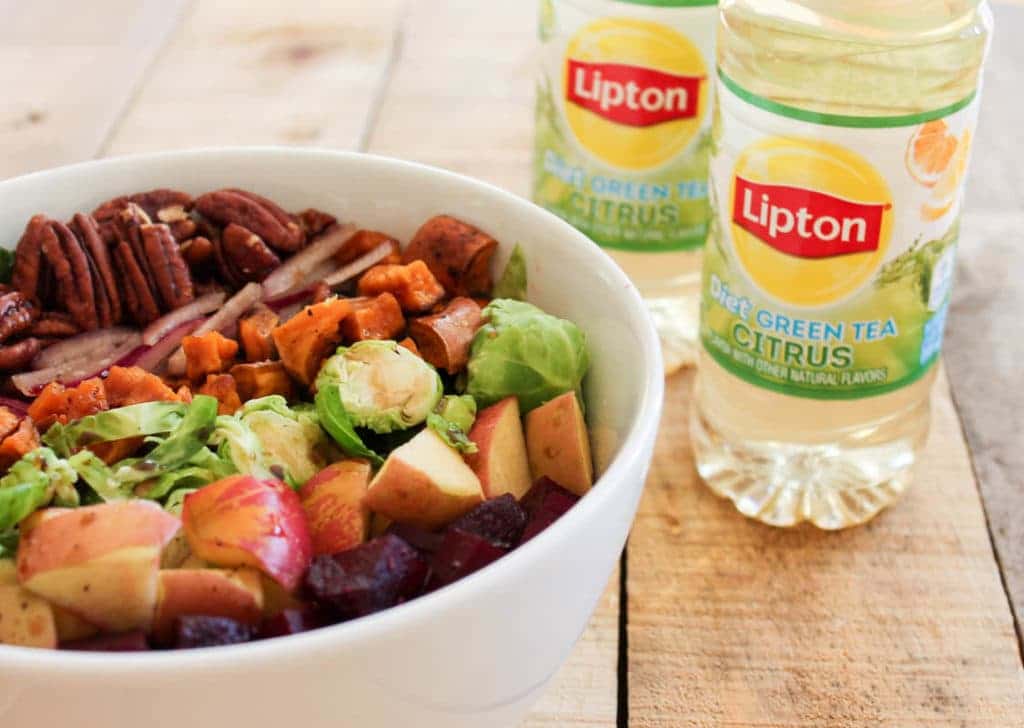 Of course, what's a salad without a refreshing drink to accompany it? My mom has been buying Lipton Iced Teas since I can remember. Now, we always look forward to visiting her because we know she'll always be stocked up.
The Diet Green Tea Citrus flavored iced tea has always been my favorite, so I always make sure to keep some on hand to accompany any meal.
This Loaded Fall Salad recipe is just begging to be paired with an icy cold Lipton tea. I love that they come in convenient bottles so I can pack one for work along with my delicious salad.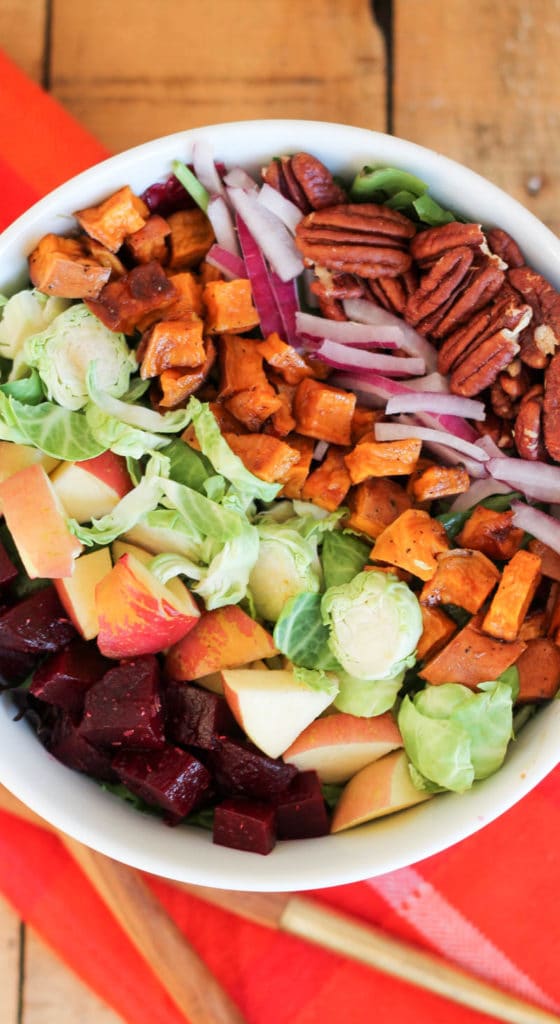 I love that this maple vinaigrette has a slightly sweet yet tangy taste that compliments the fall veggies perfectly.
To make things easier, I would recommend roasting the beets and sweet potatoes in advance (Sunday meal prep, anyone?) so that your salad comes together super quick when it's dinnertime!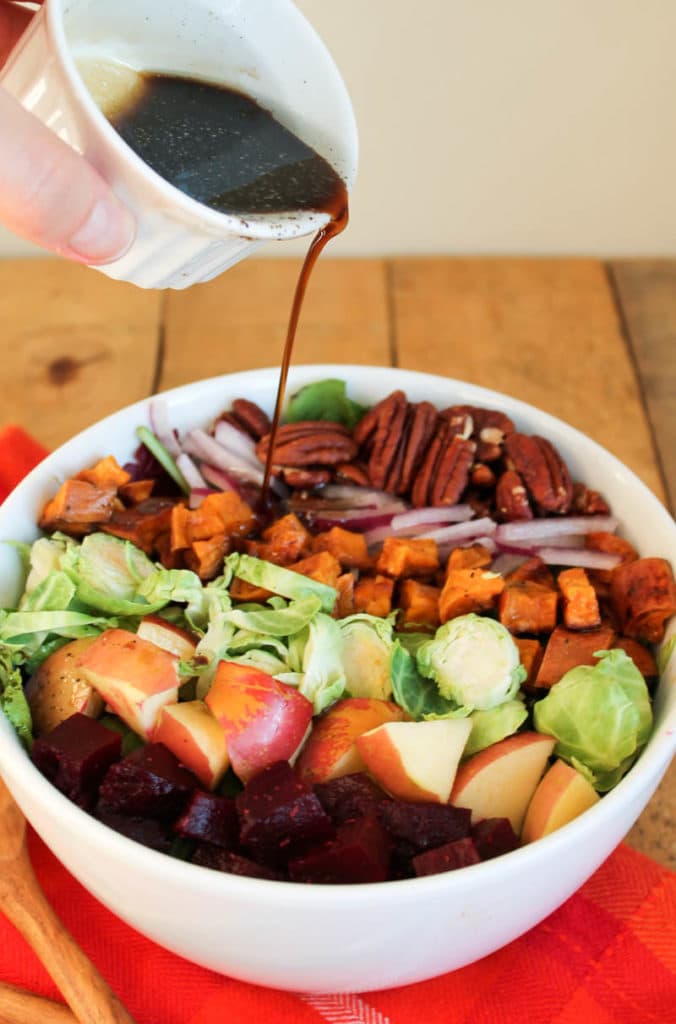 This salad also makes a great packable lunch if you're always on-the-go like I am! The veggies hold up in the refrigerator nicely.
So, next time you're looking to reimagine your mealtime, give the plain old caesar a rest and instead give this Loaded Fall Salad a try. It's a great way to use up in-season fall produce!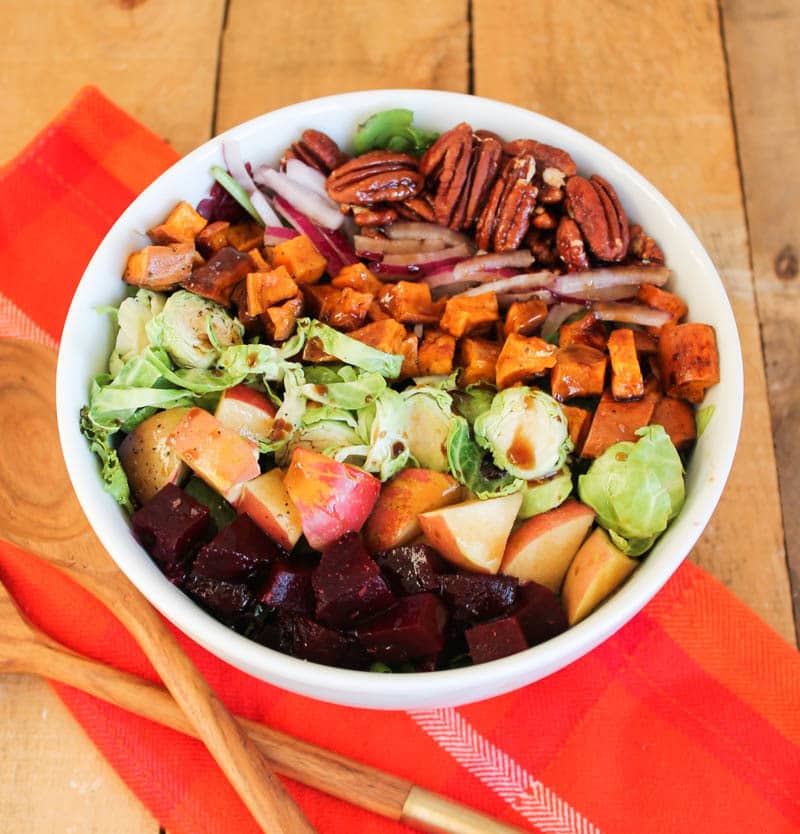 Don't forget to check out Lipton and Food Network's creative mealtime recipes over at their Bright Bites page.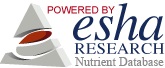 Ingredients
1 small sweet potato, diced (Or 2 cups butternut squash)
1 beet
2 tablespoons olive oil
6 cups spring lettuce mix
1 apple, diced
1/2 cup brussels sprouts, shredded
1/4 cup red onion, diced
1/2 cup walnut halves
1/2 cup balsamic vinegar
1/4 cup maple syrup
2 teaspoons dijon mustard
1 cup olive oil
salt and pepper, to taste
Instructions
Preheat oven to 425 degrees F.
Wrap the beet in aluminum foil and place it on a baking sheet. Roast for about 60 minutes or until soft. (time depends on size of the beet)
Meanwhile, place the diced sweet potatoes in a bowl and cover with olive oil, 1 tablespoon maple syrup, salt and pepper. Toss to coat.
Spray a baking sheet with non-stick spray and arrange the sweet potatoes in a single layer. Roast for 20-30 minutes, flipping halfway through. (You can do the sweet potatoes and beet on the same pan if you wish)
When the beet is done and cooled, remove the skin with your hands (it should peel off). Dice the beet.
Layer lettuce, apple, brussels sprouts, red onion, walnuts, beets and sweet potatoes in a large bowl.
In a separate bowl, combine balsamic, maple syrup, mustard, olive oil, salt and pepper. Whisk to combine. Drizzle over salad, toss, and serve!
7.6.4
207
http://smilesandwich.com/2016/10/26/loaded-fall-salad/
This is a sponsored conversation written by me on behalf of Lipton. The opinions and text are all mine.
Reader Interactions