This Slow Cooker Thai Butternut Squash Soup is a creamy, flavorful soup recipe that's stupidly easy to make.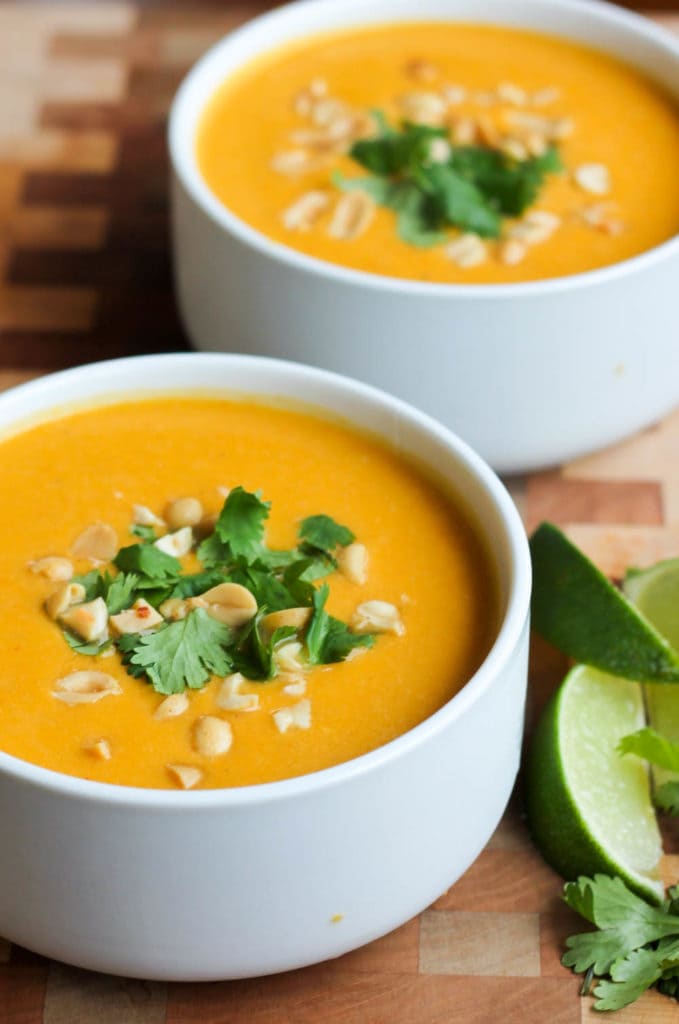 I think I have found my new favorite soup recipe in this Slow Cooker Thai Butternut Squash Soup.
For one, it's so stinkin' easy to make. Just throw the ingredients in your trusty slow cooker and let 'er cook! You can even make this ahead of time for quick meals.
And THE FLAVOR. Oh my gosh … curry paste and coconut milk add an amazing flavor to your typical butternut squash soup recipe in the best way possible. I couldn't stop eating!
Let's not forget how healthy it is. Slow Cooker Thai Butternut Squash Soup is Paleo and clean eating friendly because it uses coconut milk to make it super creamy.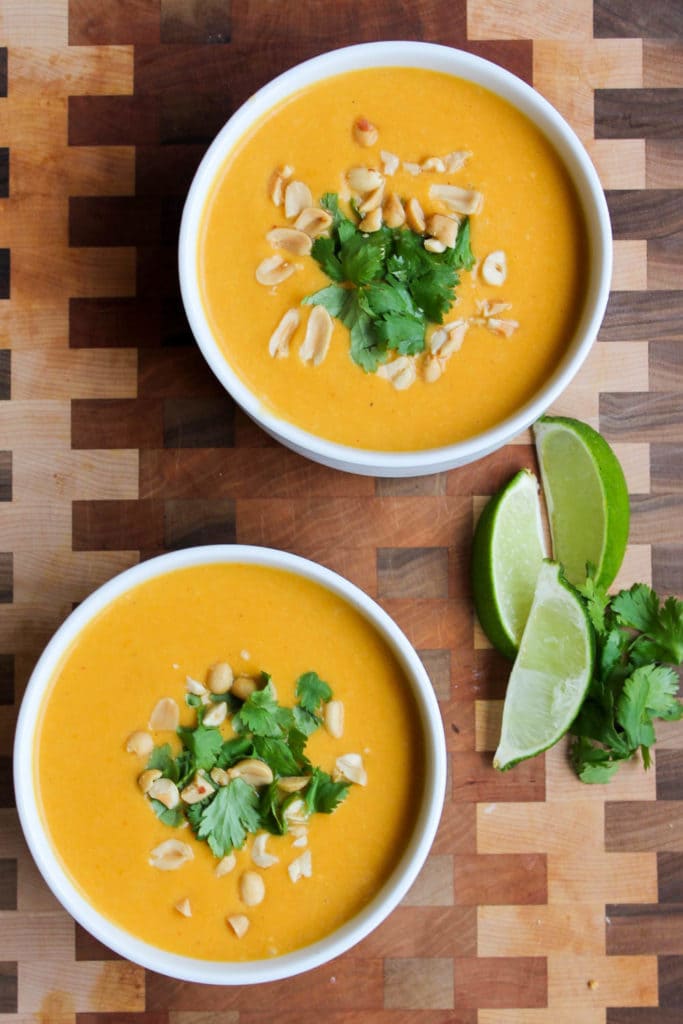 Of course I'm a big fan of making life as easy as possible, so I buy pre cut butternut squash soup from Trader Joe's.
From there, just throw all the ingredients in your slow cooker and let the soup magic happen.
You can use an immersion blender, Vitamix, or a regular blender if it's powerful.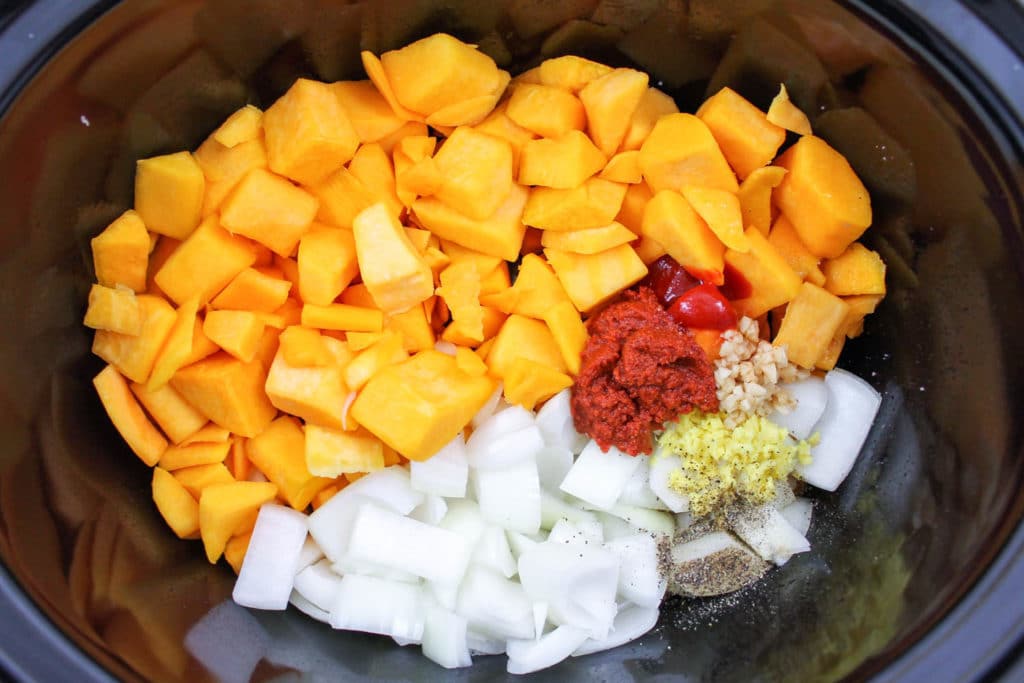 I just bought a brand spankin' new slow cooker with a fancy timer, so I put the ingredients in when I go to work and dinner is ready when I get home!
Top your Slow Cooker Thai Butternut Squash Soup off with some peanuts for crunch and cilantro for a pretty and delicious garnish.
I love this soup as an appetizer to dinner, a work lunch, or even for dinner itself on Meatless Monday.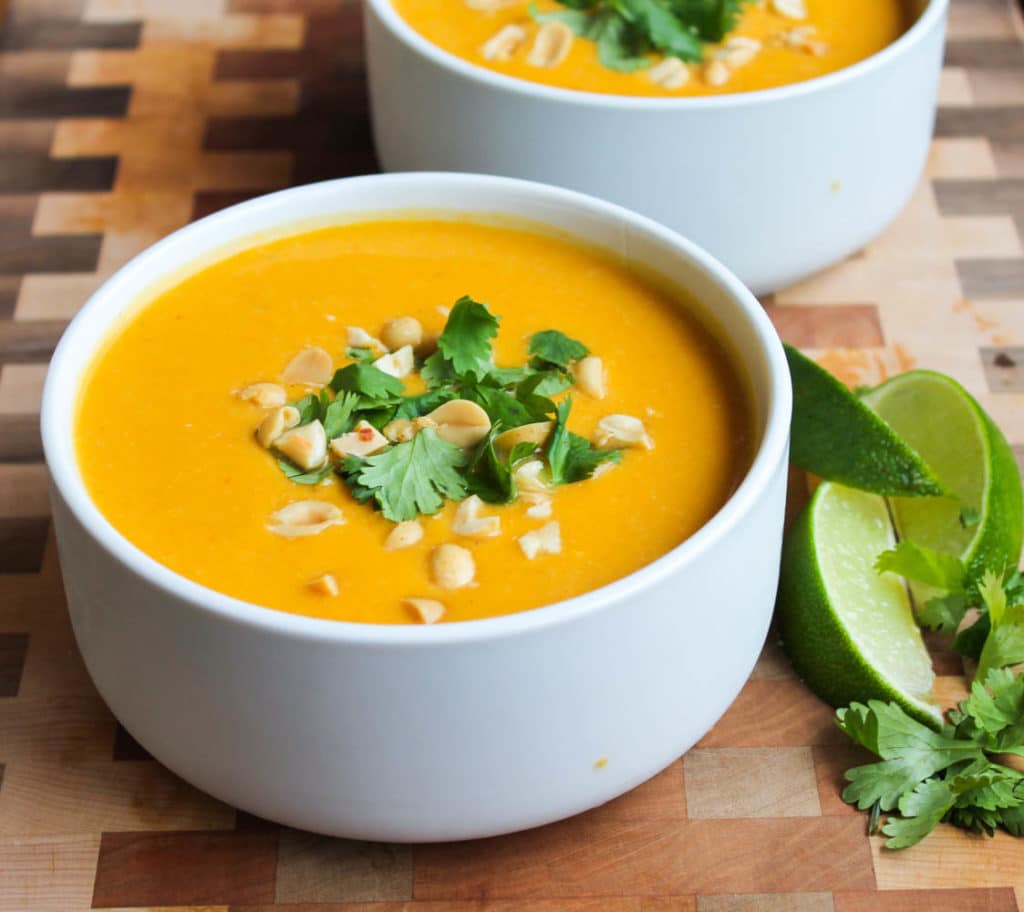 I hope you all give this Slow Cooker Thai Butternut Squash Soup a try and love it as much as I do. My mouth is watering just thinking about it again.
Note: you can store leftovers in the refrigerator! When I did, the coconut milk separated a bit, so I just hit it with the blender once more. After that, it was perfect!
Recipe inspired by Host the Toast.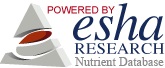 Slow Cooker Thai Butternut Squash Soup
Ingredients
4 cups butternut squash, peeled and cut into 1-inch cubes (I cheat and buy it already cut)
1 small yellow onion, diced
2 cloves garlic, minced
1 teaspoon ginger, freshly grated
1½ tablespoons Thai red curry paste
2 cups chicken or vegetable broth
1 (15-ounce) can coconut milk
Salt and pepper, to taste
1 lime, juiced
½ teaspoon Sriracha (leave this out if you don't like the heat!)
Cilantro and peanuts, to garnish
Instructions
Spray your slow cooker with non-stick spray. Add all ingredients EXCEPT the lime juice, sriracha, cilantro and peanuts.
Cook on LOW for 6-8 hours. Using a hand-held immersion blender, blend the soup until smooth. (You can also pour it into a food processor or powerful blender).
Stir in the lime juice and sriracha if using.
Serve and garnish with cilantro and peanuts.
7.6.4
212
http://smilesandwich.com/2016/10/27/slow-cooker-thai-butternut-squash-soup/