Paleo Apple Pie Cookies are also known as probably the best paleo cookie recipe to-date. Says me … because I made them. 😉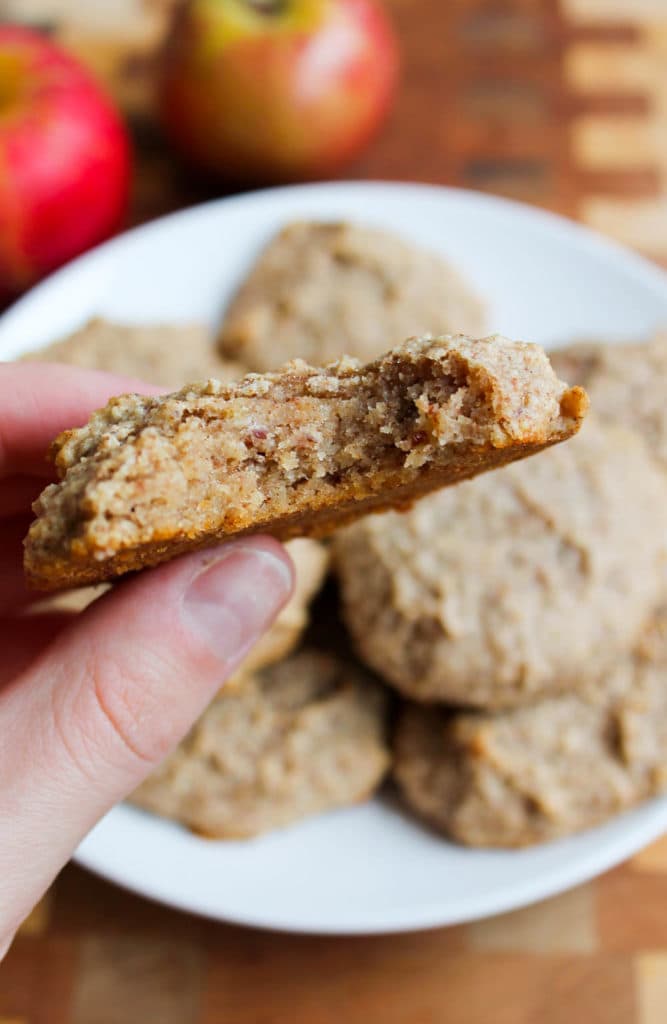 Have you ever had one of those moments when you make a new recipe and just jump for joy because you know it's going to be one of those "make every week because these are so dang delicious" kind of recipes?
Well, I had a major one of those moments when I tried these 5-Ingredient Paleo Apple Pie Cookies.
These are definitely the best paleo cookie recipe I've ever made … heck, it might even be the best cookie recipe! 5-Ingredient Paleo Apple Pie Cookies seriously taste like the inside of apple pie, but the consistency is very soft and very moist.
I mean, it doesn't get much better than a 5-ingredient recipe that takes just minutes to prepare and bakes in a hurry.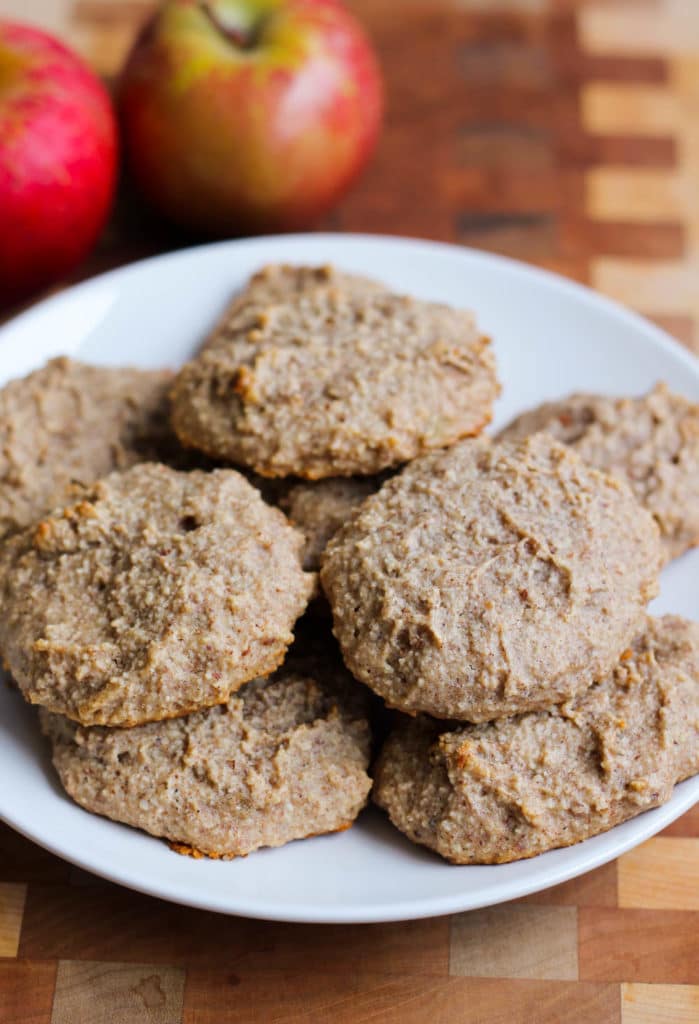 I use homemade apple sauce in these cookies, which helped with the consistency. I would recommend trying to use the thickest apple sauce you can find so the batter isn't too thin.
My apple sauce recipe is just apples, honey (or other sweetener), and cinnamon.
Now, these use a lot of almond flour, which can get kind of pricey … but it's WORTH IT. Feel free to halve the recipe if you only want a small batch of cookies, because this recipe makes quite a few.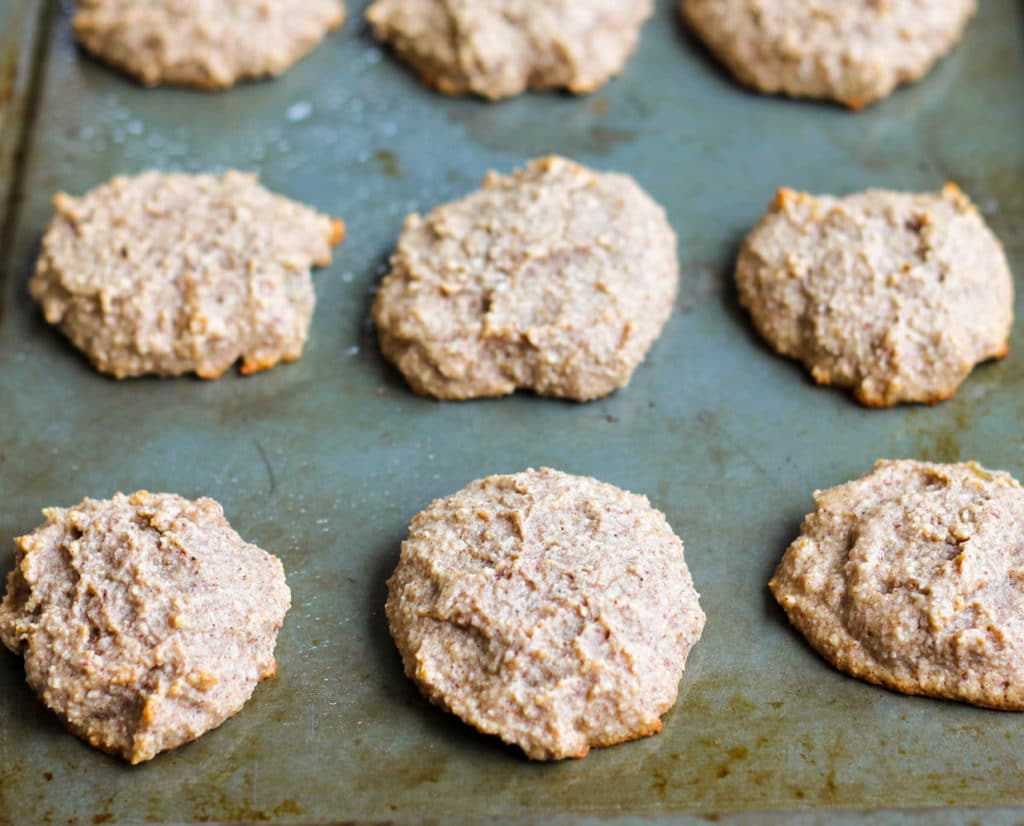 Unfortunately, the texture of apple sauce and peanut butter can vary widely, so I'd recommend using your best judgement when adding the almond flour.
The dough won't look as thick and dry as normal sugar cookie dough – it should be pretty sticky and wet. If it's too thin to form into cookies, add a bit more almond flour until it looks right.
Also, be careful not to burn them! Try to get all the cookies the same width so they bake evenly together. These are meant to be very soft inside and may even look undercooked – but that's how I like them! Overbaking can cause them to be too dry.
I keep these 5-Ingredient Paleo Apple Pie Cookies in an air-tight container in my refrigerator and polish off the entire batch all by myself.
If you follow a paleo diet, or just want a lighter dessert recipe, give 5-Ingredient Paleo Apple Pie Cookies a try.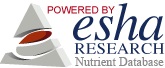 Ingredients
1/2 cup unsweetened applesauce (I used homemade)
1/2 cup almond or cashew butter (Can use peanut butter if not strictly paleo)
3 cups almond flour
3-4 tablespoons pure maple syrup
1 teaspoon vanilla extract
1 tablespoon apple pie spice
Instructions
Preheat oven to 350 degrees F. Place a piece of parchment paper on a cookie sheet.
Mix all ingredients together in a medium bowl until well combined. The batter should be pretty wet and sticky.
Scoop batter by the tablespoonful and arrange cookies on the baking sheet. My batter was too wet to roll into balls, so I wet my hands to form them into cookies.
Smoosh the top of each cookie so they're not completely round. Repeat with all the batter.
Bake for about 12 minutes or until they're starting to brown on the top.
The cookies may look slightly underdone, but they're meant to be very soft and moist!
7.6.4
214
http://smilesandwich.com/2016/11/04/5-ingredient-paleo-apple-pie-cookies/