These Easy Quinoa Fish Taco Bowls are layered with blackened tilapia, avocado, quinoa, black beans and more! It's a great meal prep recipe.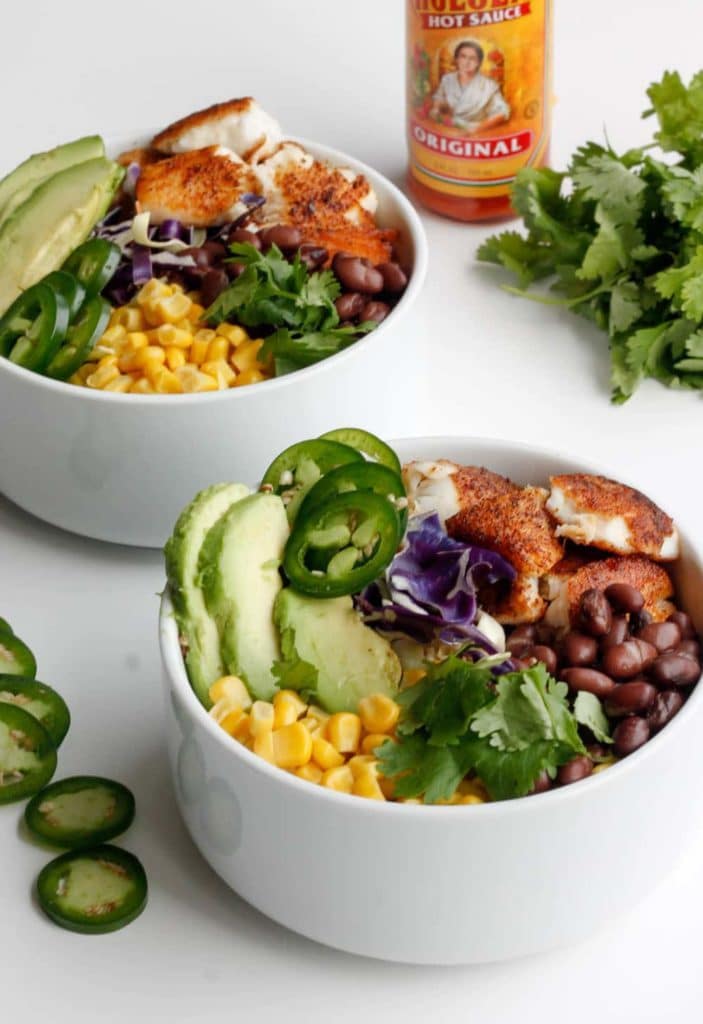 Happy January 18th everyone! How are those New Years resolutions coming along?!
I'll tell you how mine are going:
1. No alcohol during the month of January: lasted 5 days
2. Snapchat less and only super interesting/relevant snaps: last night snapped a picture of my new pizza shirt
3. Eat clean with as few carbs as possible: indulged in a carb-loaded meal at Duck Duck Goat 3 days into the new year.
I'm gonna just stop there … but I hope that makes you feel better about your resolutions.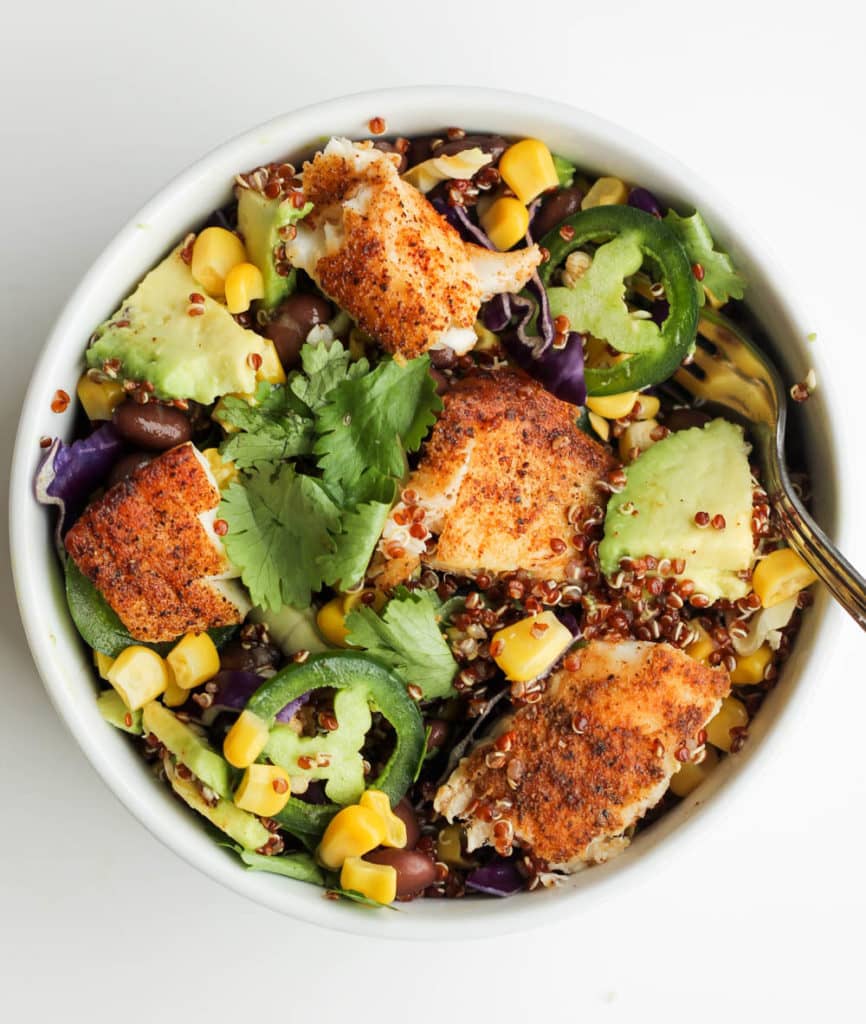 One goal I'm hoping to actually keep is here on the blog. This Easy Quinoa Fish Taco Bowls recipe is definitely one of my new favorite meal prep recipes.
What I love about this recipe is it's very customizable to your taste: you can replace the tilapia with salmon or chicken and add pretty much any toppings you want!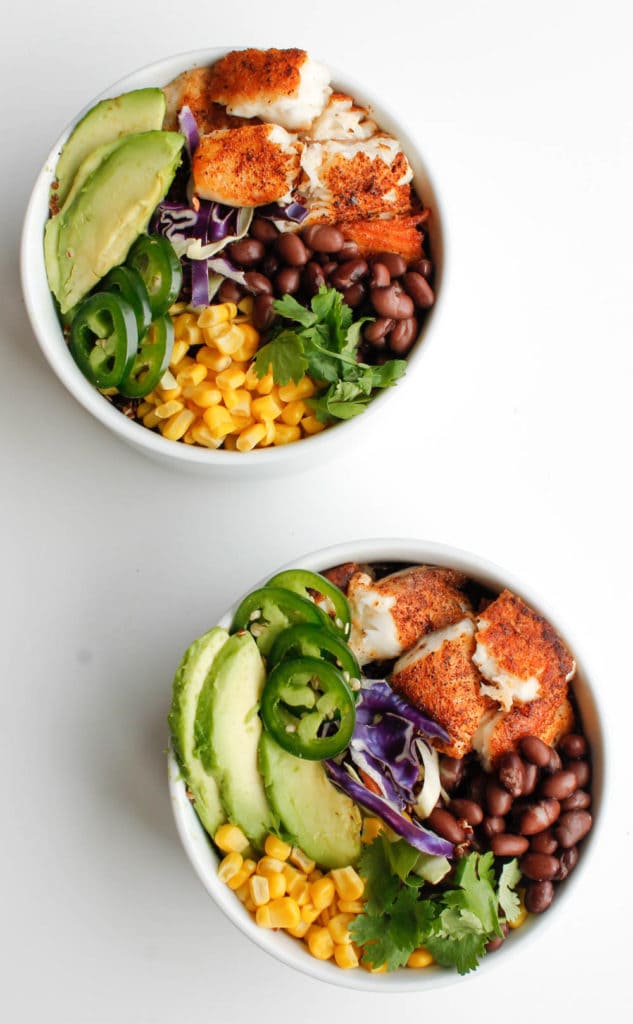 Plus, Easy Quinoa Fish Taco Bowls are called "easy" for a reason … these beauties come together in under 20 minutes because the tilapia cooks quickly and it requires minimal chopping.
A trick to making these even easier to make is buying frozen cooked quinoa! I get mine at Trader Joe's.
That way, you can cut out the step of boiling your grains: just zap in the microwave and go!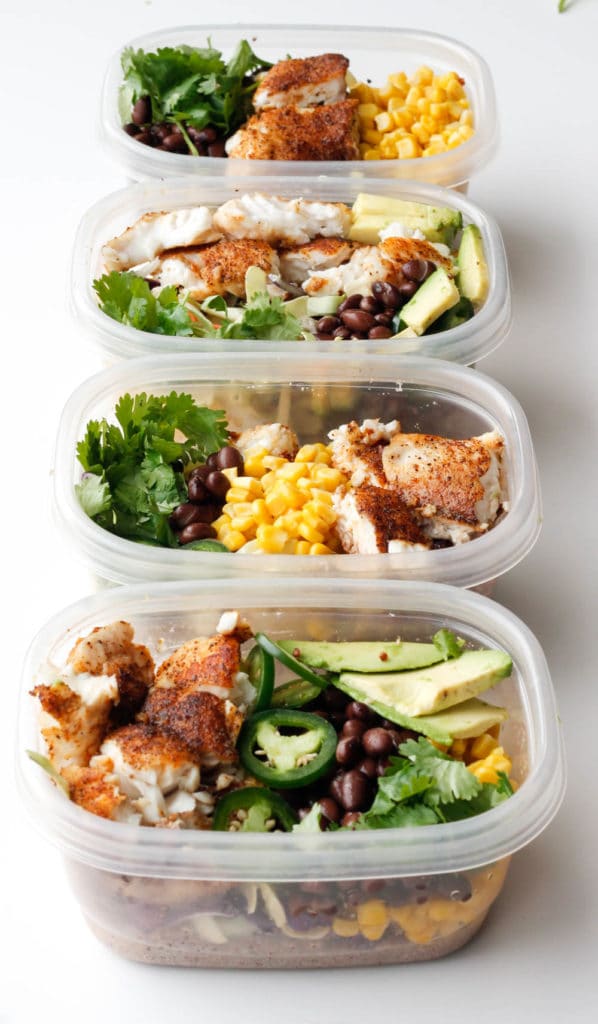 Easy Quinoa Fish Taco Bowls are a great option for Sunday meal prep as well.
I divide the ingredients into about 5-6 containers and I'm all set with lunches for the week.
To serve, you can either warm all the ingredients together, or serve with just the warmed quinoa and tilapia.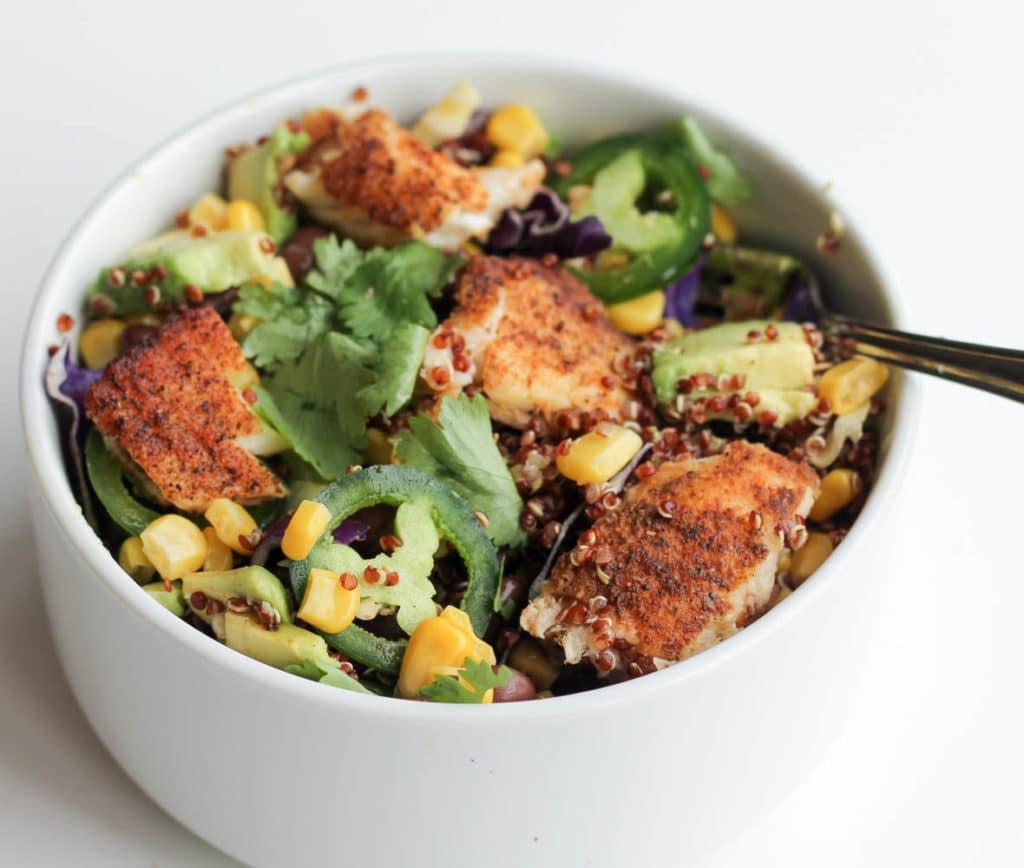 I personally like to microwave the whole bowl then cover with salsa, Cholula hot sauce, and plain Greek yogurt that acts as "sour cream".
If you work in an office like me, I understand you'll be committing the ultimate office no-no of microwaving fish in the break room.
But sometimes you just have to face peer scrutiny head on. For the sake of a delicious lunch.
Worth it.
So, next time you need a quick lunch recipe or meal prep recipe, give these Easy Quinoa Fish Taco Bowls a try!
They're super quick and easy to make, they're healthy, AND they're ssooo delicious.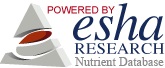 Easy Quinoa Fish Taco Bowls
Ingredients
1 1/2 teaspoons paprika
3/4 teaspoon garlic powder
1/2 teaspoon salt
1/2 teaspoon ground cumin
1/4 teaspoon ground red pepper
4 (6-ounce) tilapia fillets
1 tablespoon coconut oil, for cooking
2 cups cooked quinoa
1 (15 ounce) can corn, drained
1 (15 ounce) can black beans, drained and rinsed
1/2 cup shredded cabbage
1 avocado, sliced
1 lime
Cilantro, to taste
Instructions
Combine first 5 seasoning ingredients. Pat the tilapia fillets dry and sprinkle both sides with the seasoning blend.
Heat coconut oil in a large skillet. Cook tilapia on both sides until it's no longer translucent, until the flesh starts to flake. Remove and let cool before cutting into 1-inch pieces.
To assemble bowls, layer quinoa with tilapia, corn, black beans, shredded cabbage, and 1/4 avocado. Garnish with lime and cilantro. Enjoy!
(I use this recipe to make about 5 bowls, but it can spread further if you want smaller bowls.)
7.6.4
223
http://smilesandwich.com/2017/01/18/easy-quinoa-fish-taco-bowls/