This recipe for One Pan Sausage and Vegetables Meal Prep is a super easy and budget-friendly meal prep recipe for quick meals all week.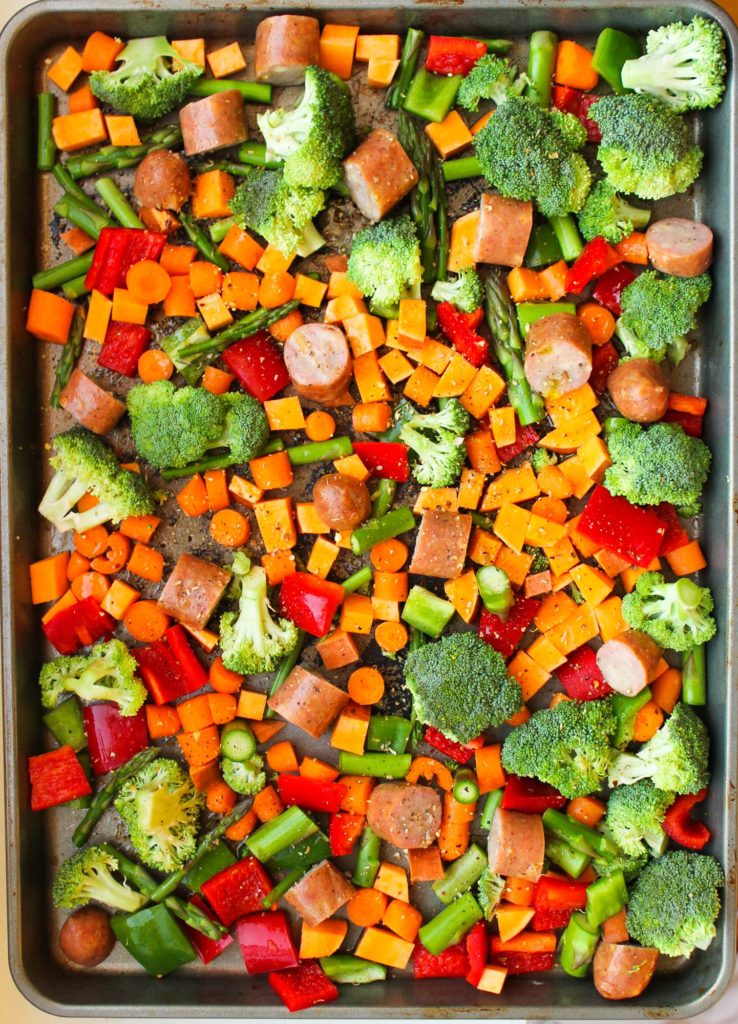 Is anyone else as totally obsessed with encased meats as I am?
I stock up on chicken sausages every time I go to Costco and freeze them for quick and easy meals during those super busy weeks when I don't have time to prep lunches.
Typically I just throw a chicken sausage in the microwave and scrounge together whatever vegetable I happen to have on hand.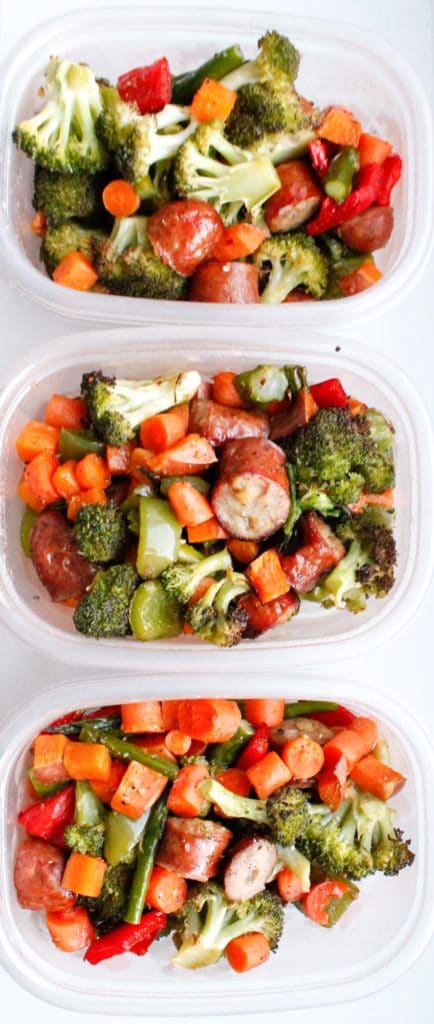 When I  saw a similar recipe on Chelsea's Messy Apron, I knew I had to give it a try. It's a great meal prep recipe to make ahead of time and store in containers for quick lunches all week.
One Pan Sausage and Vegetables Meal Prep is one of the easiest one pan recipes because all you have to do is prepare and cut your vegetables and sausage, throw everything on a pan, and bake!
I love how versatile this One Pan Sausage and Vegetables Meal Prep recipe is too. You can use pretty much any vegetables, seasoning, and flavor of sausage you want.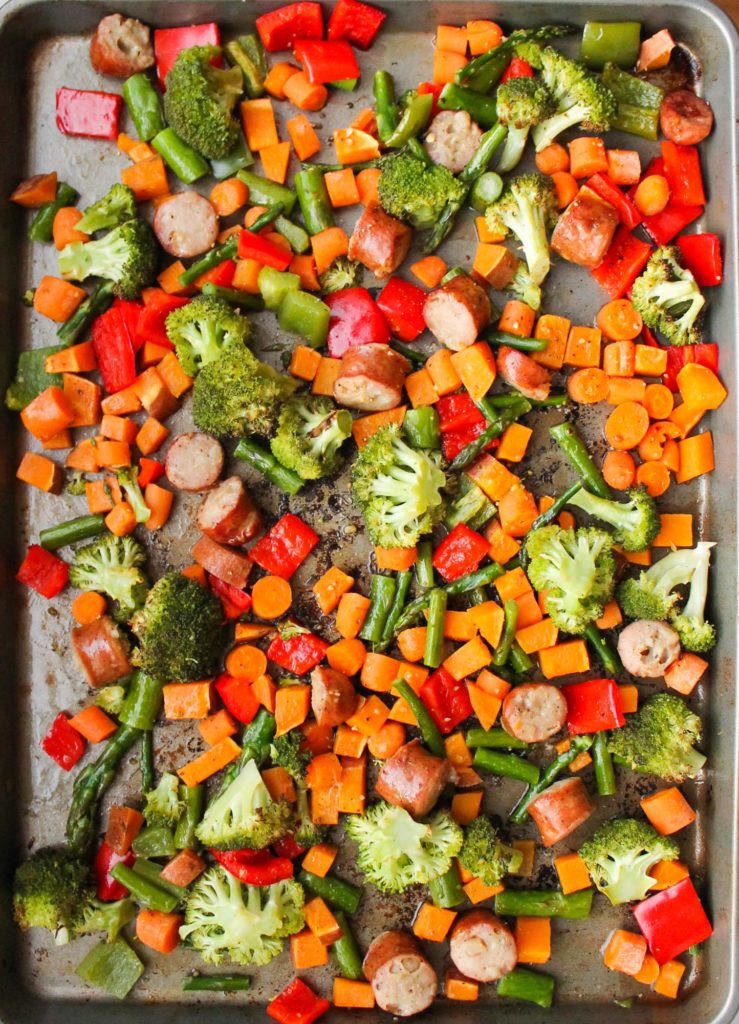 I simply sprinkled everything with Italian seasoning (because I'm lazy and because Italian seasoning makes everything better), but you can use your own seasoning mix or pretty much any of your favorite seasoning blends.
The key to success with this recipe is making sure your vegetables are cut in evenly sized pieces. For harder vegetables like carrots and potatoes, chop them very small so they roast evenly with the other vegetables.
Other than that, you pretty much can't mess this one up.
Next time you're looking for a super easy and super delicious meal prep recipe, give this One Pan Sausage and Vegetables Meal Prep a try.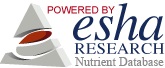 One Pan Sausage and Vegetables
Ingredients
1 bunch asparagus, cut into 1-inch pieces
1 head broccoli, stems removed and cut into pieces
1 cup baby carrots, chopped into small pieces
1 sweet potato, diced very small
Red and green peppers, chopped into large pieces
1 package chicken sausage (I use AmyLu brand from Costco), sliced into large pieces
Olive oil
2-3 tablespoons Italian Seasoning
Instructions
Preheat oven to 400 degrees F.
Prepare vegetables a instructed in the ingredients. It's important to cut firmer ingredients (like potatoes and carrots) very small so they cook evenly with everything else.
Arrange all ingredients on a baking sheet (this makes a lot, so I needed two sheets).
Drizzle with olive oil and sprinkle with Italian seasoning.
Bake for 15 minutes. Flip ingredients with a spatula and cook 10-15 minutes more.
Enjoy!
7.6.4
239
http://smilesandwich.com/2017/05/21/one-pan-sausage-vegetables-meal-prep/