This Kiwi Dragonfruit Green Smoothie Bowl is a delicious tropical green smoothie served in a bowl with fruit topping.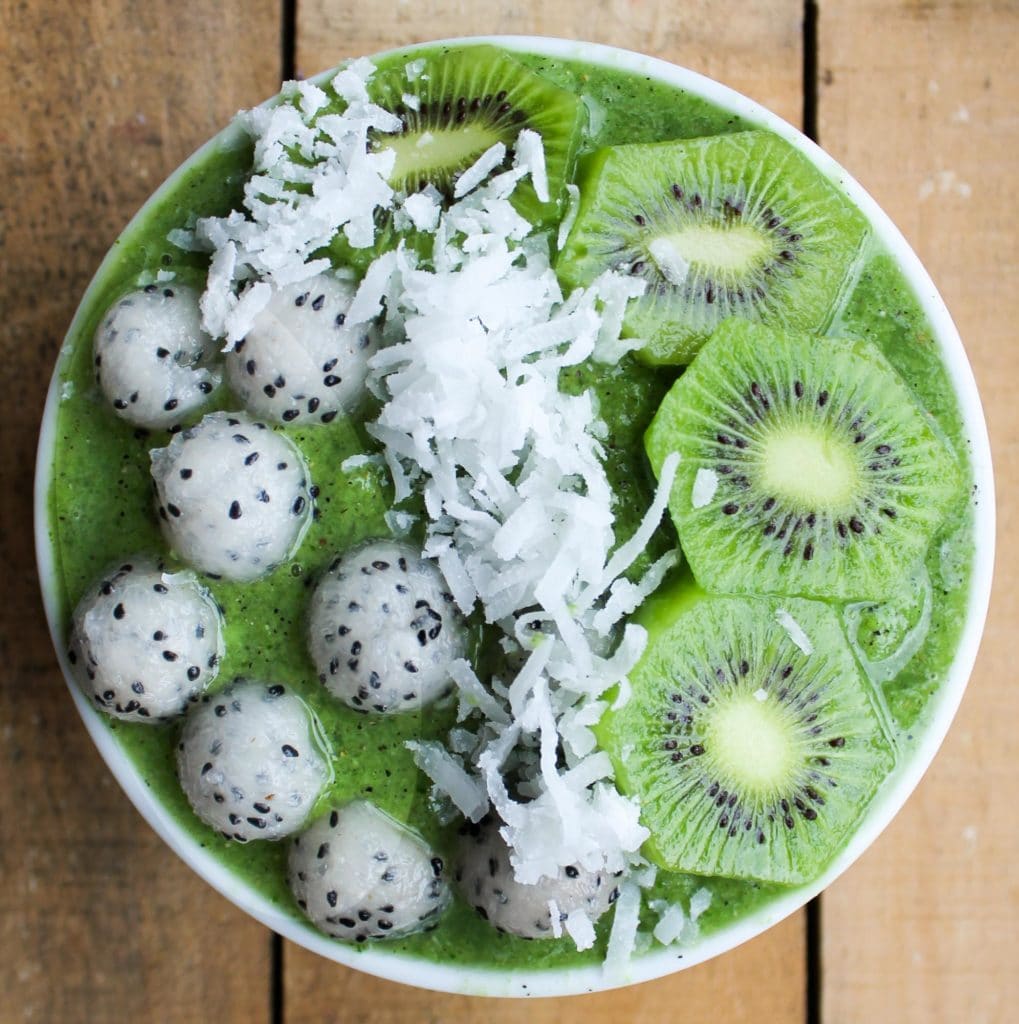 After binge watching One Tree Hill and The O.C. this week … I just want to start by asking: WHY ARE THERE NO DECENT MINDLESS, OVERLY DRAMATIC SHOWS ABOUT TEENAGE ANGST ANY MORE?!
I mean, I can respect Game of Thrones, but sometimes you just want a good show to put on while working late. The kind you don't really have to pay attention to but is still super entertaining because everyone is dating everyone else's boyfriend.
Anyways … this Kiwi Dragonfruit Green Smoothie Bowl is like art in food form! I love a good smoothie bowl recipe because you can eat it with toppings that add texture. It makes it more of a meal.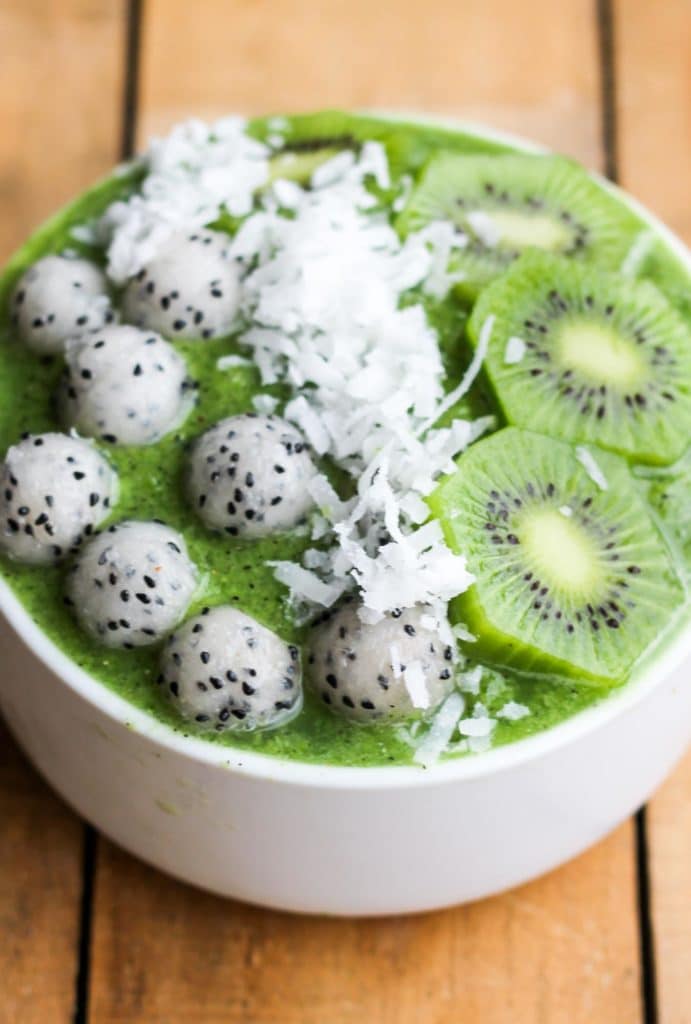 This particular smoothie recipe is a tropical smoothie with flavors of kiwi, dragonfruit and coconut!
Kiwi is one of my favorite things to add to a smoothie because it adds a delicious sweet flavor that you don't get from berries.
Kiwi Dragonfruit Green Smoothie Bowl also features the ever popular and curious dragonfruit. Although it's expensive and hard to find, dragonfruit is packed with nutrients that makes it a great addition to your smoothie.
Plus, it looks darn pretty!
Next time you're looking for a new smoothie recipe to make, try out this Kiwi Dragonfruit Green Smoothie Bowl.
And tell me about your favorite TV shows in the comments below please because I really do need some new good ones.