Pizza Hummus is a simple homemade hummus recipe with flavors of pizza, topped with your favorite pizza toppings!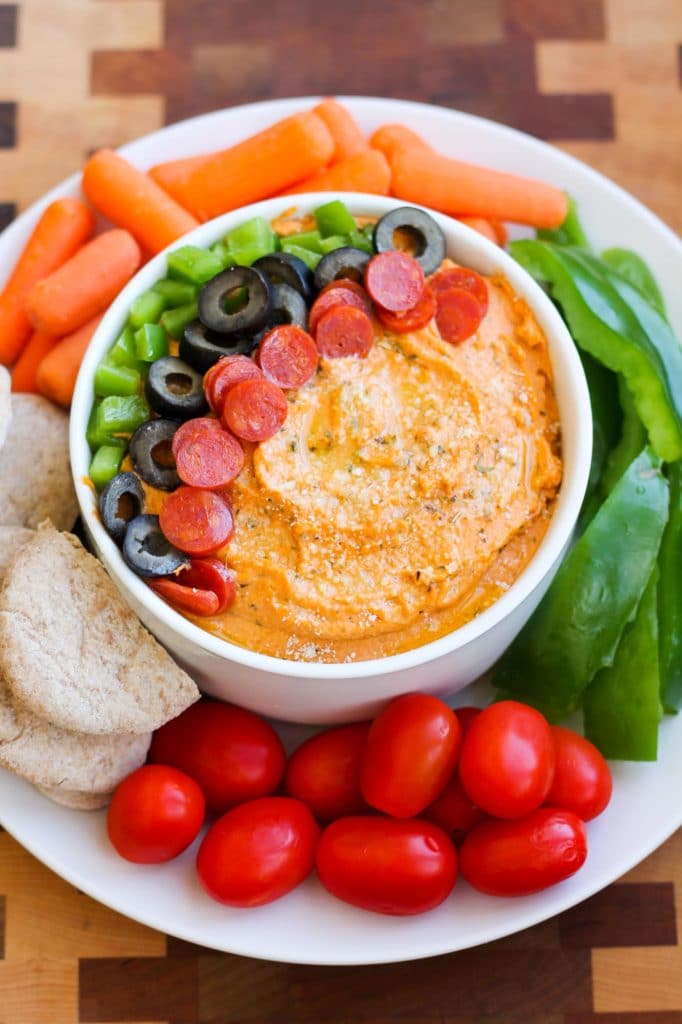 Serious question: is there anybody that exists in the world who doesn't like pizza? If you know one, I'd really like to ask them a few questions.
Like have they ever tried Pequod's pizza in Chicago? Or Home Run Inn frozen pizza?!
Or, do they just hate all glorious things in life?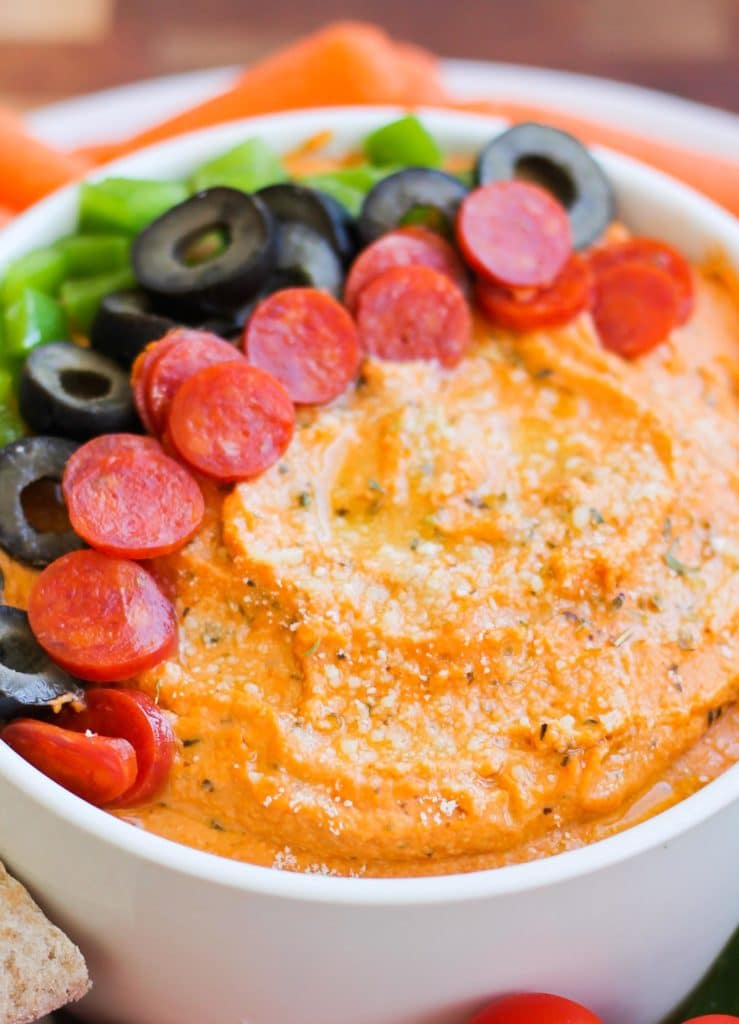 I, for one, have a slight pizza obsession. Which is why I thought that making Pizza Hummus was probably the most genius thing I've heard in a long time.
This homemade hummus recipe merges two of my favorite foods: pizza and hummus! And if you haven't tried to make your own hummus at home before, you have to give it a try. It's so stinkin' easy and much cheaper than buying store bought.
My favorite thing about this Pizza Hummus recipe is that you can load it up with toppings for serving. Or, if you're just keeping this around the house to snack on, feel free to mix the toppings in with the hummus.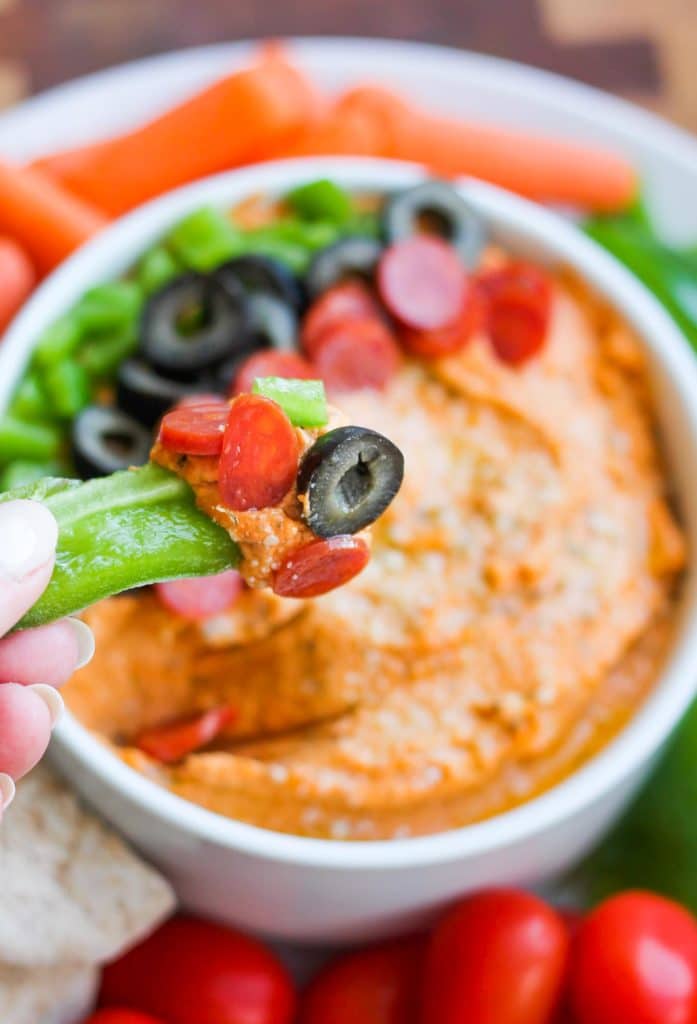 I'll be honest … the hummus itself isn't nearly as good without toppings. So, go crazy! It's really more of a hummus dip.
I love peppers, mushrooms, onions, pepperoni, olives, and just about everything else on my pizza. When I make Pizza Hummus, I love to chop up everything I have in very small bits and go crazy on the toppings.
It makes for a beautiful dish for serving, and a delicious pizza-like treat that's still healthy!
Then, just serve it up with pita, pita chips, pretzels, or fresh veggies. The possibilities are endless.
If you love pizza and hummus as much as I do, I think you'll LOVE this Pizza Hummus recipe. Enjoy!