Here's a recap of my 4-day trip to Florence, Italy including everything you must eat, see and do if you visit!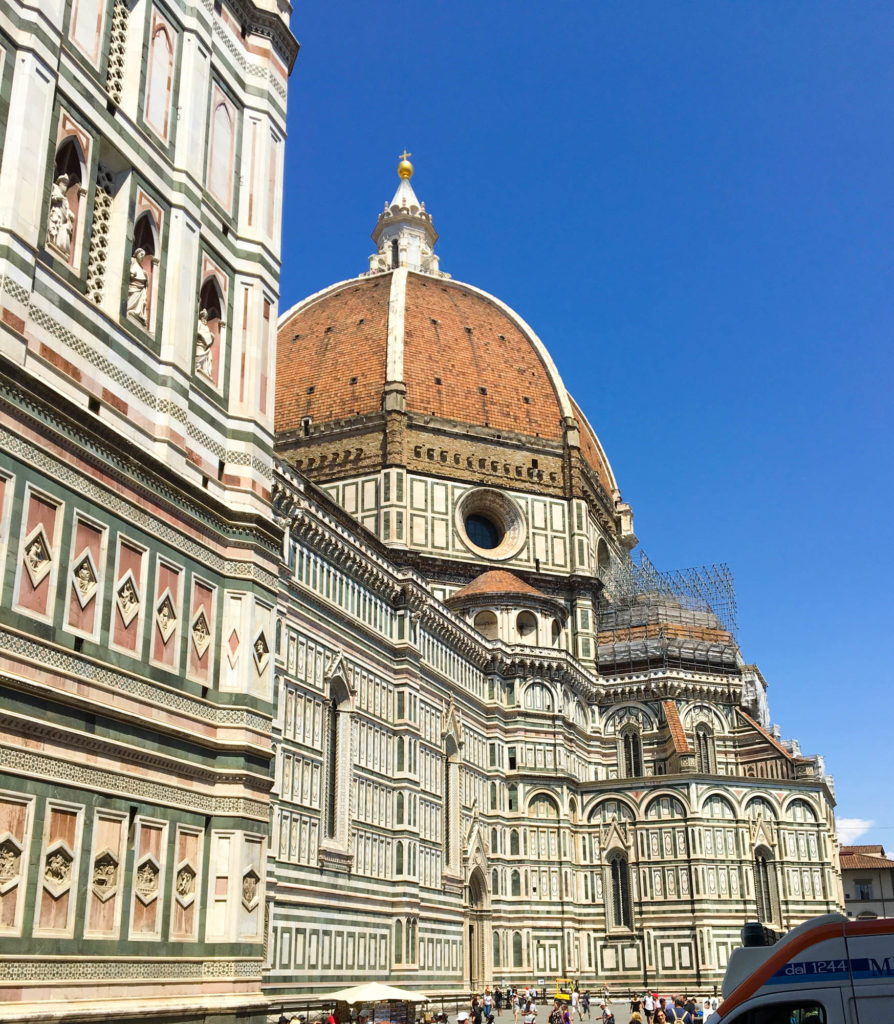 Oh, Italy. How I love you.
I recently took a 15-day trip to Italy with my roommate and her sister. First stop: Florence.
Florence is smaller and less spread out than Rome, making it the perfect city to explore in a couple of days.
Things To See in Florence Italy
The Duomo! We were lucky enough to stay right next to the Duomo, which was perfectly located in the center of the city. I recommend trying to find a place near here if possible. You can climb to the top of the Duomo if you have time.
Piazzale Michelangelo (pictured at the top of the post) – This is an amazing view of all of Florence. We watched the sun rise after a night out with a bottle of wine. Street vendors stay open all night! It's also a great spot to grab a pizza and sit for the sunset.
Palazzo Piti – I'm not much of a museums person, but this one was worth going to. It's also the venue of the Kimye wedding. Walk through the Pitti family home, stroll through the gardens, and check out the amazing fashion museum inside.
Things To Do in Florence Italy
Take an excursion to a Tuscan winery. We booked ours through Fun In Tuscany, which included a horse back ride through the vineyards, three course meal with wine pairings, and transportation from and to Florence.
Walk across the bridge and go shopping at Ponte Vecchio
Explore the leather market and bargain yourself a deal from the leather street vendors
Explore the nightlife – If you happen to be in to the club scene, check out Flo Lounge Bar for a nice outdoor patio
Best Things To Eat in Florence Italy
4 Leoni – Get the pear ravioli and don't skip dessert.
Osteria Al Antico Vinaio – Some of the best street sandwiches we had in Italy (and the men who work there aren't bad looking either;)) Shown below is a truffle prosciutto sandwich.
Gusta Pizza – Cute place for a couple pies and a bottle of wine
Zaza's – This was my favorite meal in Florence! The truffle gnocchi is amazing.
Gelato – Doesn't really matter where you go … it's all amazing. Venchi is a favorite.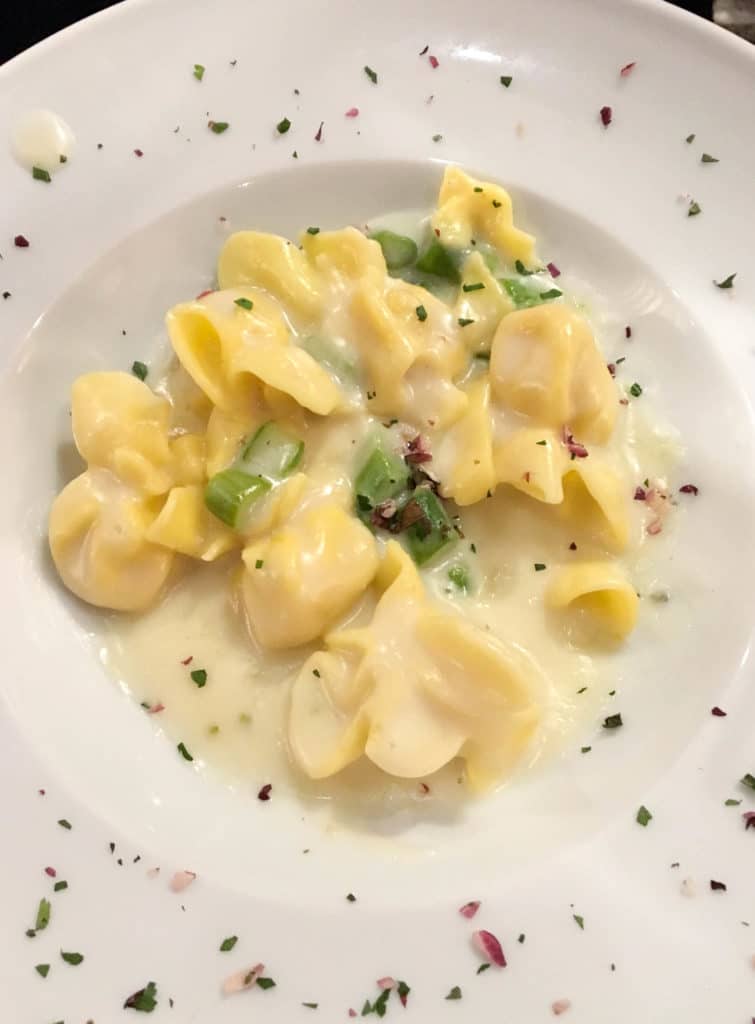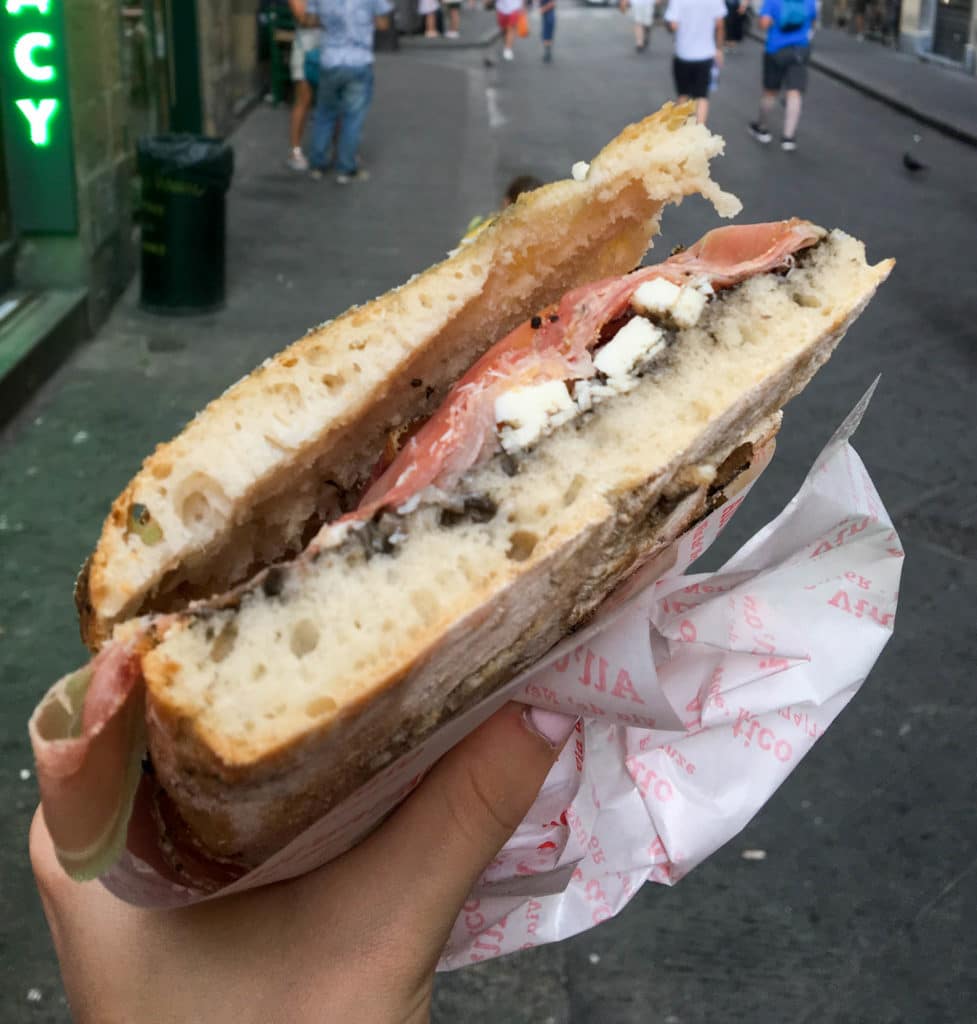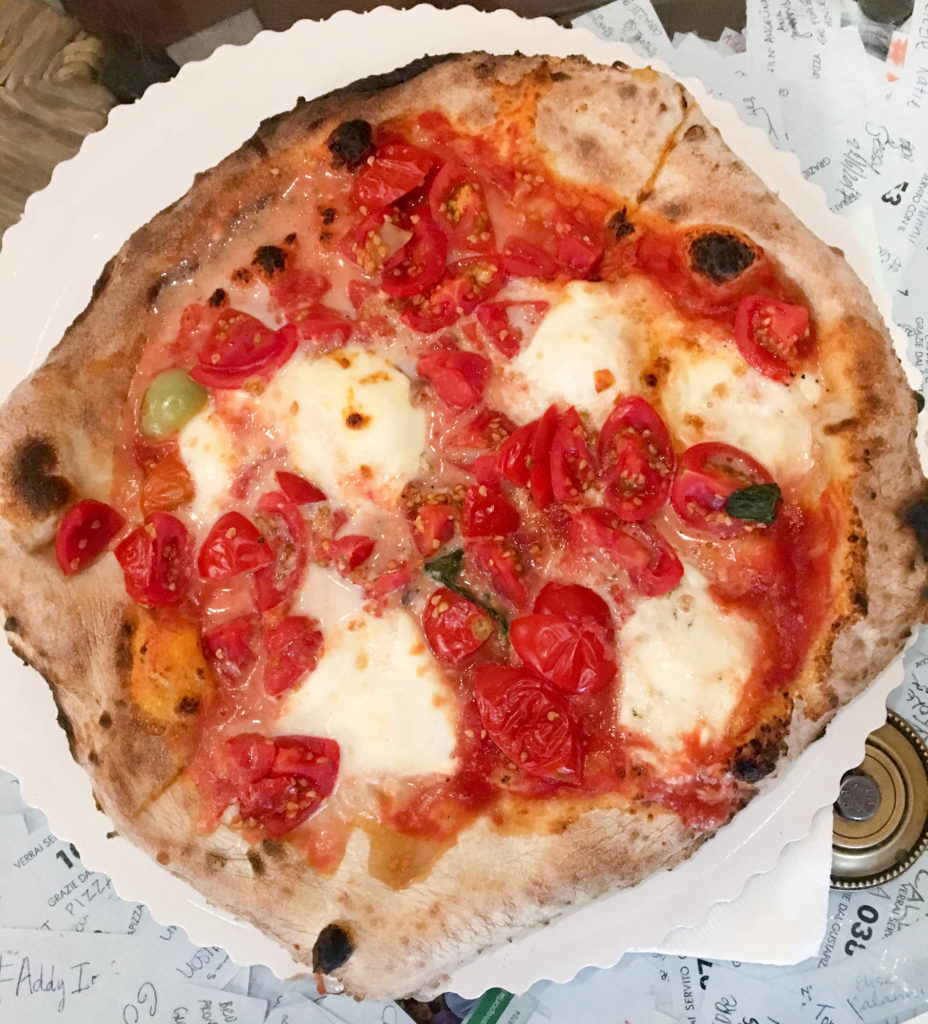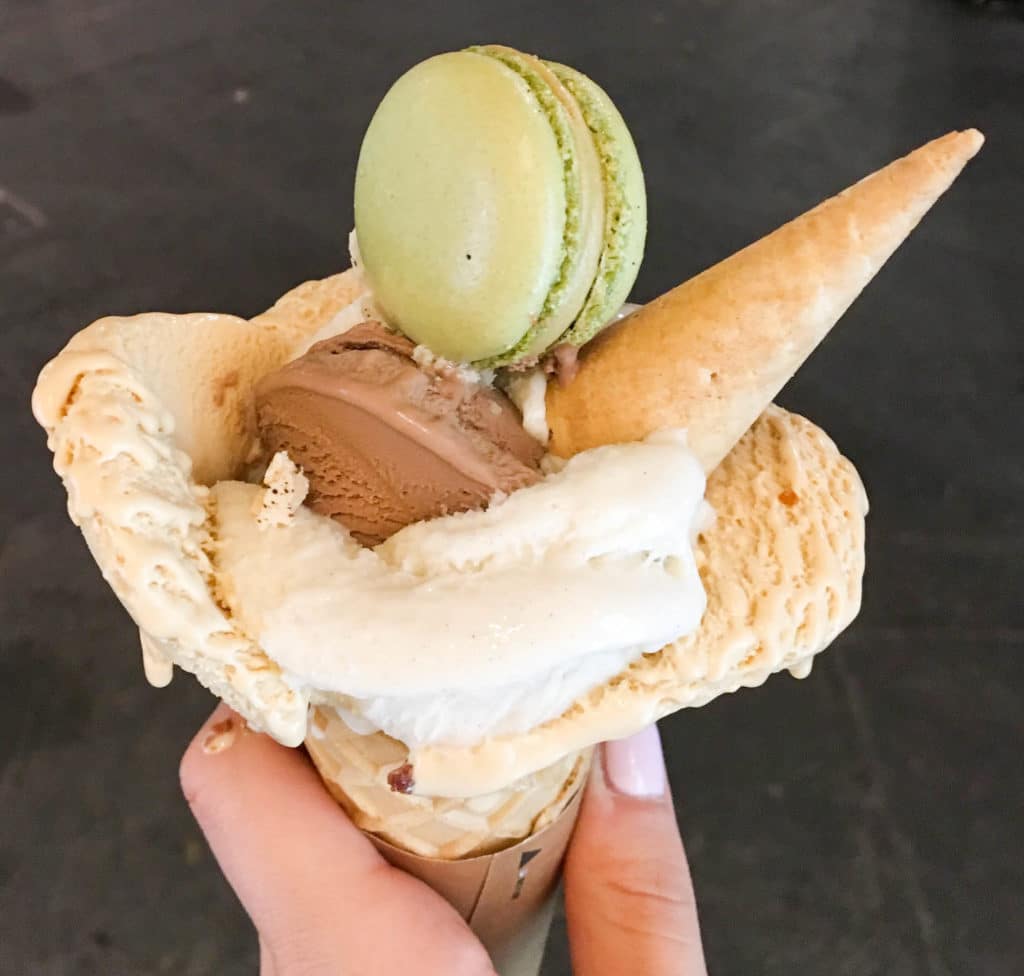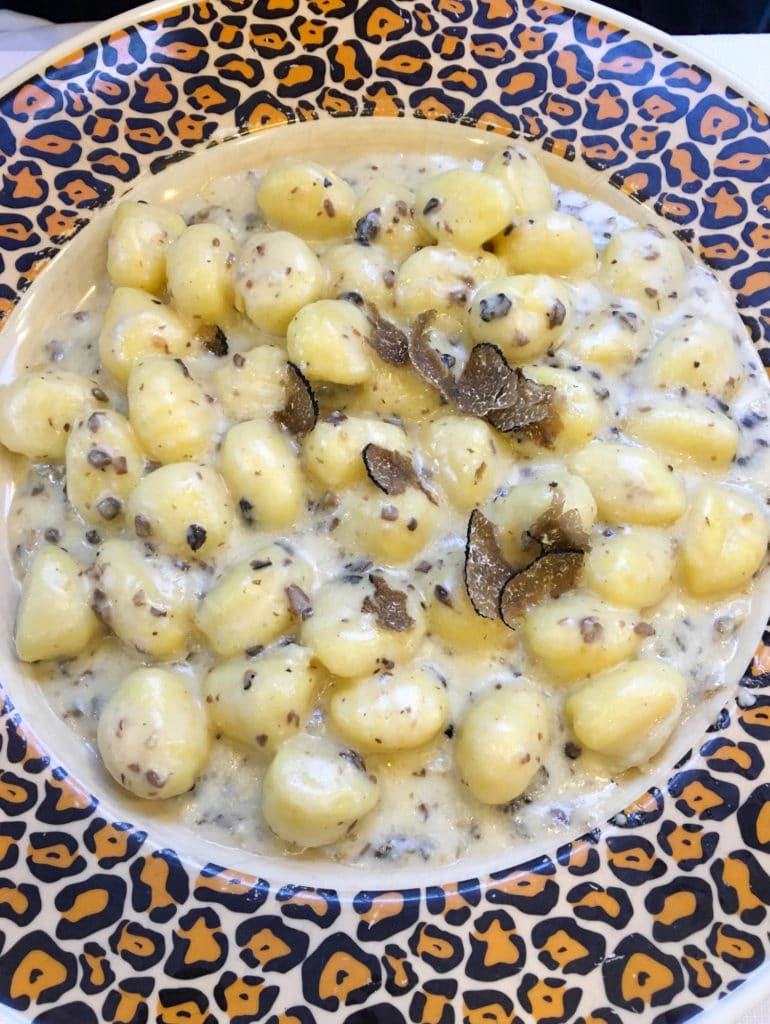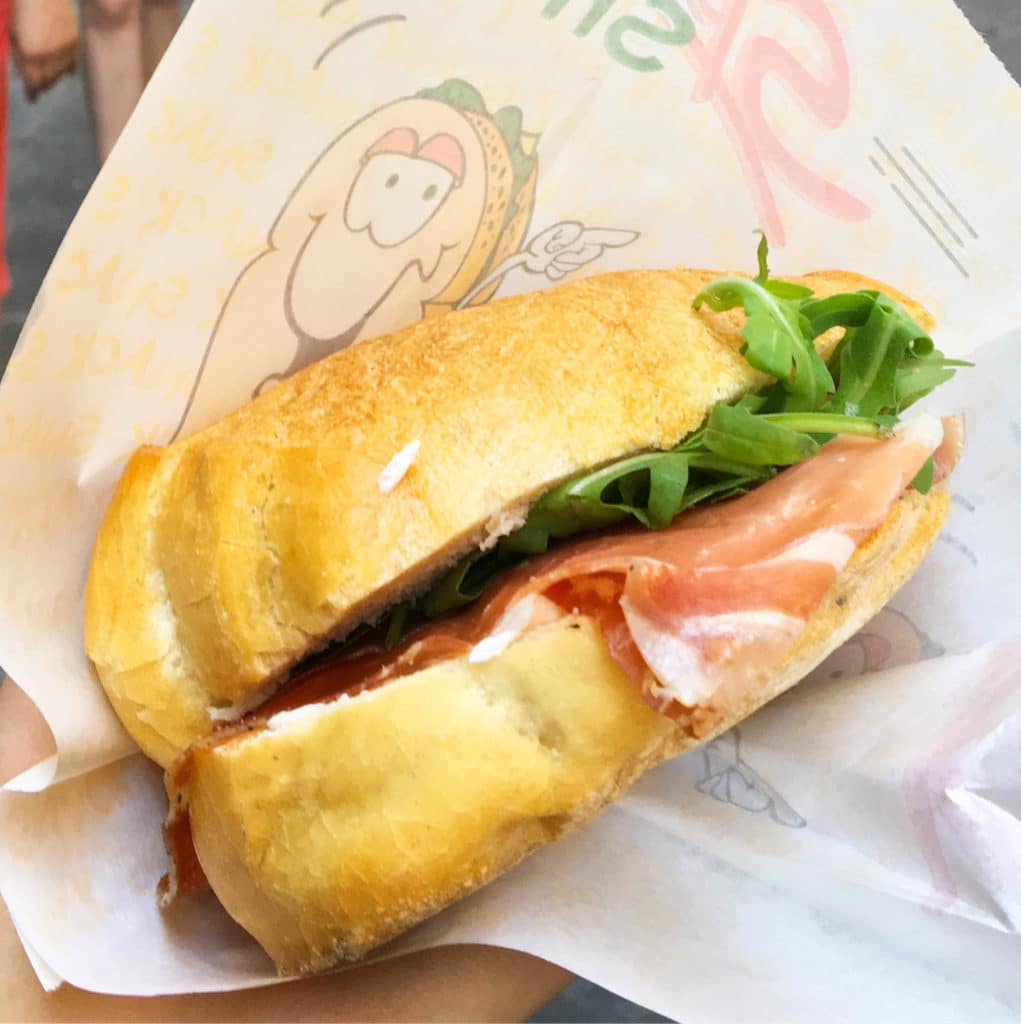 Whether you're visiting with friends or on a romantic trip, you really can't go wrong with eating your way through Florence, Italy.