Lasagna Stuffed Peppers is a low carb recipe for stuffed peppers with meat sauce and cheese.
Is there any food more comforting than lasagna?! If it's got marinara sauce and cheese, there's a 99% chance I'll love it.
Thats why when I saw a similar recipe for Lasagna Stuffed Peppers I knew I had to try a version of this genius low carb idea.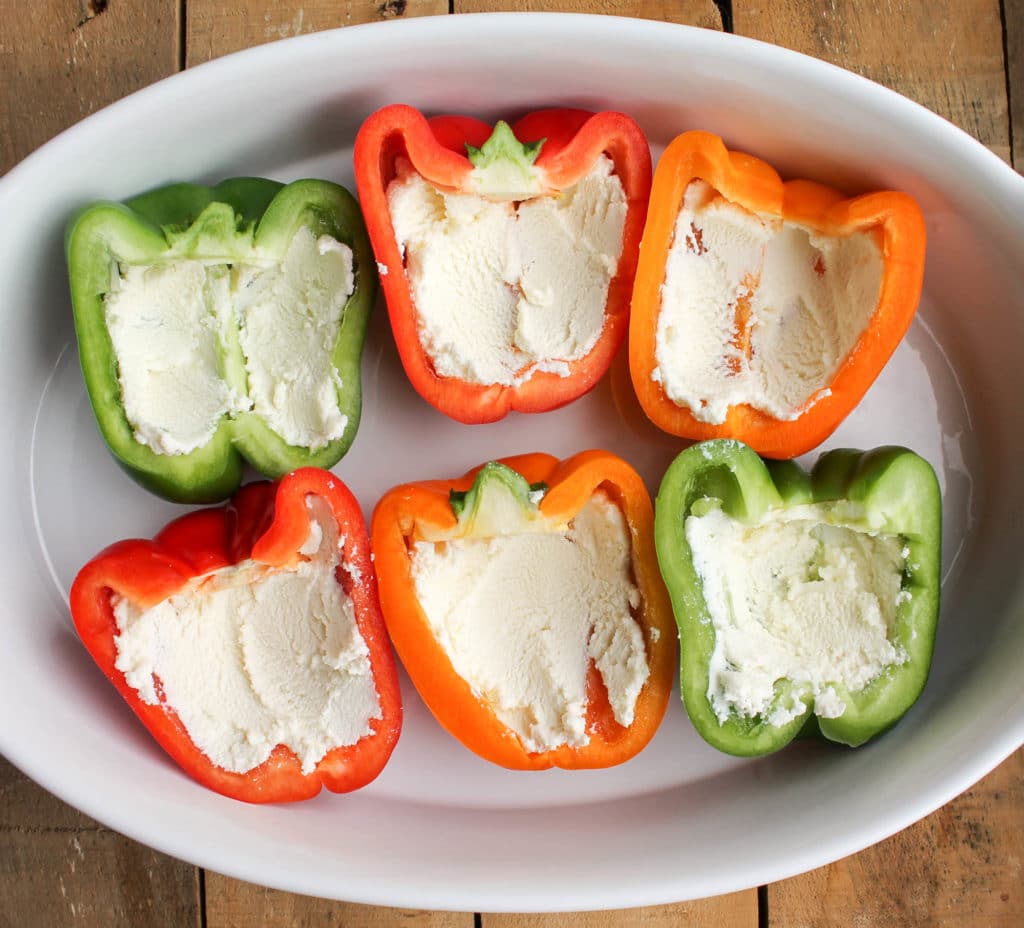 I prefer to use a simple meat sauce in these to add some protein.
You can choose to be fancy and use your favorite bolognese sauce recipe, or simply add ground beef to a jar of marinara sauce.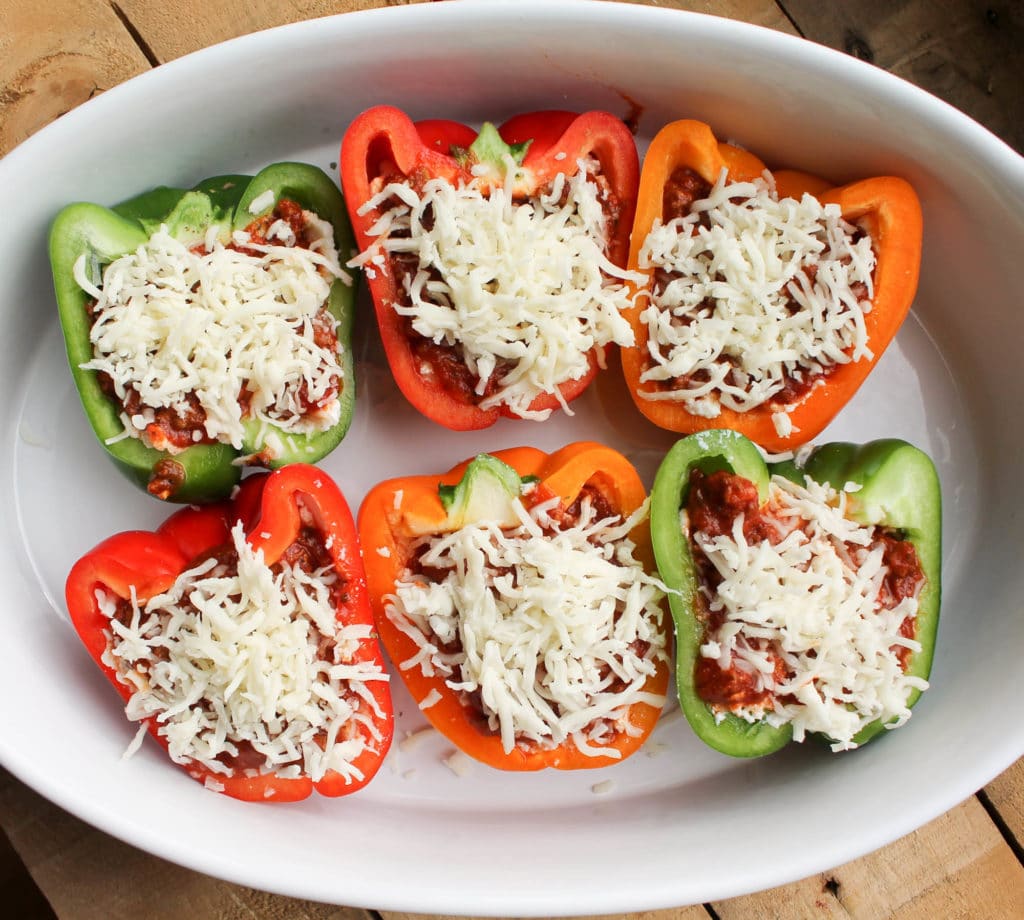 Assembling Lasagna Stuffed Peppers is as easy as adding a layer of ricotta cheese, then meat sauce, then cover with cheese and bake!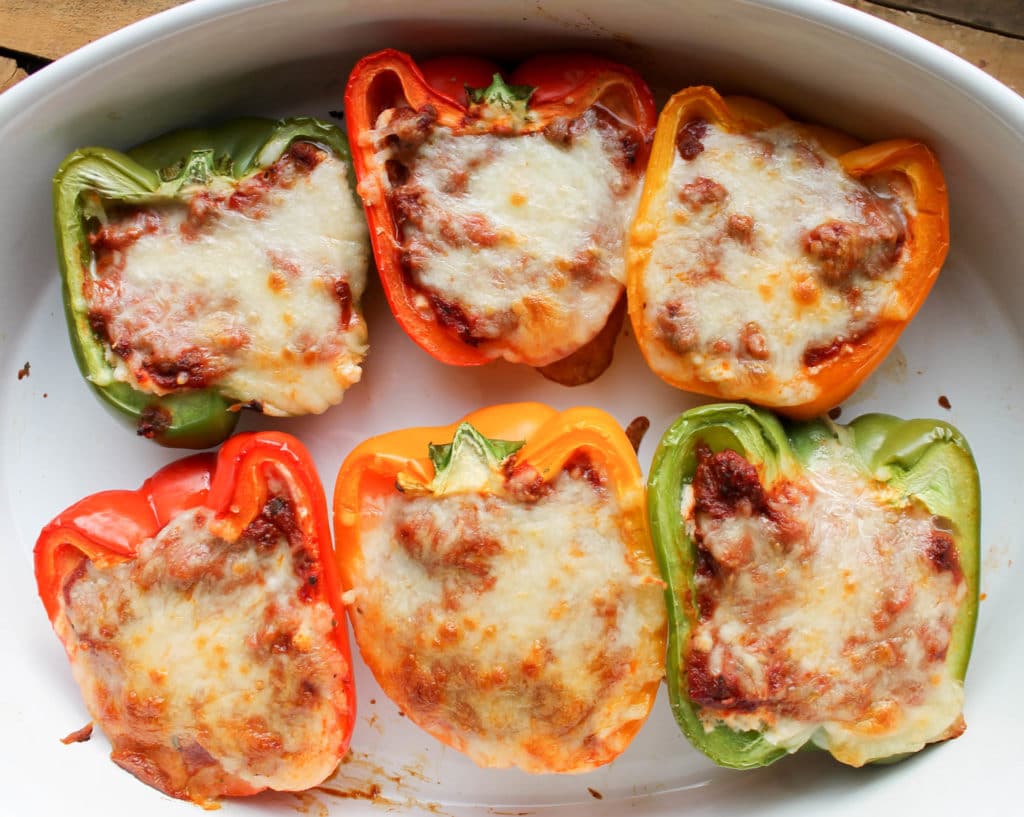 The result is a colorful dish of cheesy, saucy, meaty goodness.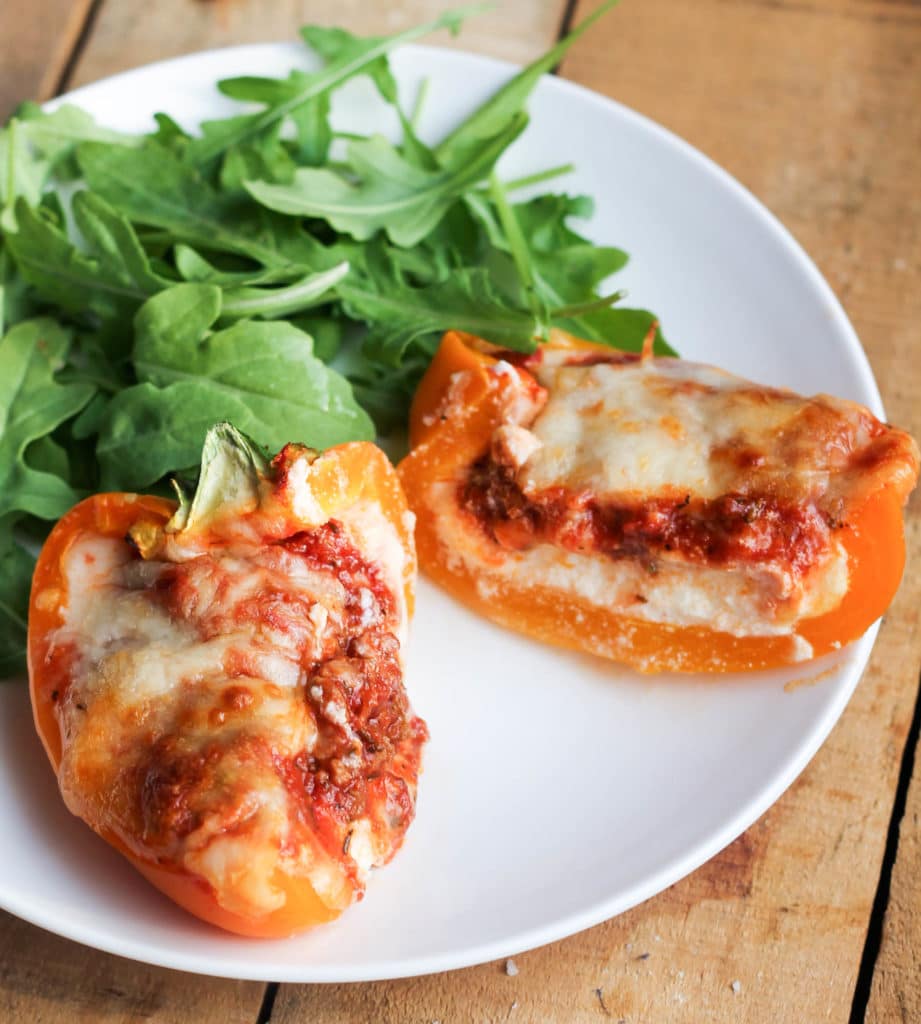 Next time you're looking for a lower carb dinner recipe, give these Lasagna Stuffed Peppers a try!
Recipe inspired by Wholesome Yum.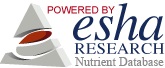 Ingredients
1 pound extra-lean ground beef (93% lean)
5 garlic cloves, minced and divided
1 (25-ounce) jar lower-sodium marinara sauce
1/2 teaspoon freshly ground black pepper
1/4 teaspoon crushed red pepper
1 1/2 cups fat-free ricotta cheese
1 tablespoon Italian seasonings
1 large egg, lightly beaten
1 1/2 (6 ounces) part-skim mozzarella cheese, shredded
3 tri-colored bell peppers, sliced in half, seeds removed
Instructions
Preheat oven to 375 degrees F.
Cook ground beef in a skillet until no longer brown. Add 4 garlic cloves, black pepper and red pepper in the last couple minutes of cooking. Drain any excess fat and stir in marinara sauce. Let simmer for 10-15 minutes.
In a medium bowl, combine italian seasonings, ricotta, egg and 1/2 cup of mozzarella cheese.
Spoon a thin layer of the meat sauce in the bottom of a baking dish. Arrange bell pepper halves skin side down.
Spoon in a layer of ricotta to each pepper halve, distributing evenly. Fill each pepper with meat sauce, then sprinkle each with mozzarella cheese.
Cover with aluminum foil and bake for 35 to 40 minutes. Remove foil and bake uncovered until the cheese is slightly brown.
7.6.4
254
http://smilesandwich.com/2017/10/30/lasagna-stuffed-peppers/