This recipe for The Best 4-Ingredient Dip Recipe: Beer Cheese Dip only requires a few simple ingredients and just minutes to make!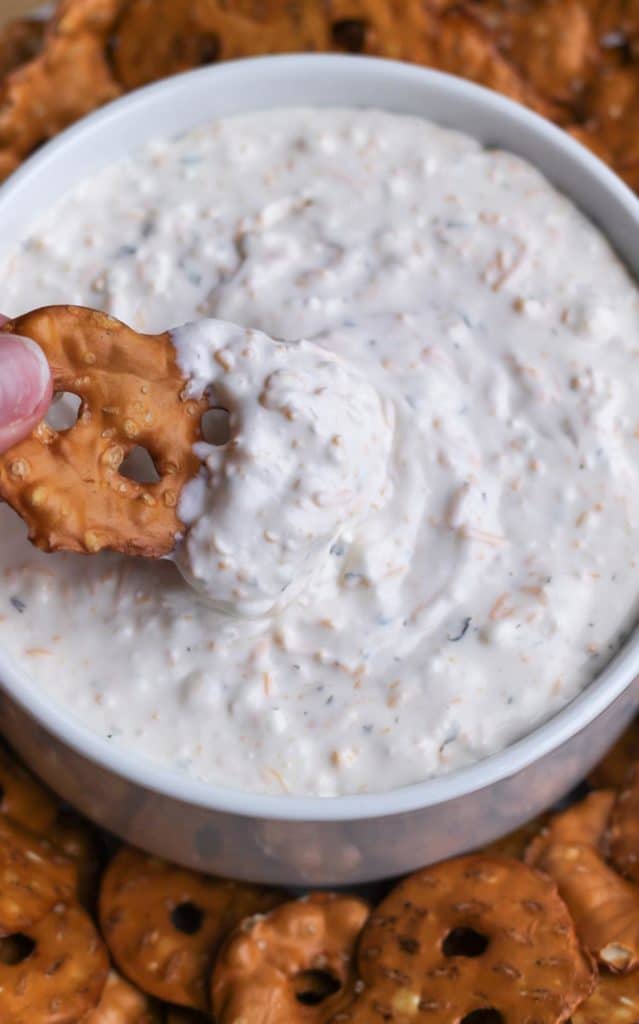 Who doesn't love a good dip?! This beer cheese dip recipe is one of my all-time favorite dips to make because it only requires a few ingredients and seriously couldn't be easier.
I first tried this dip at my aunt's house years ago, and couldn't believe it when she told me how simple it is! Ever since then, I've been completely hooked. I make this and homemade hummus for almost every gathering I host.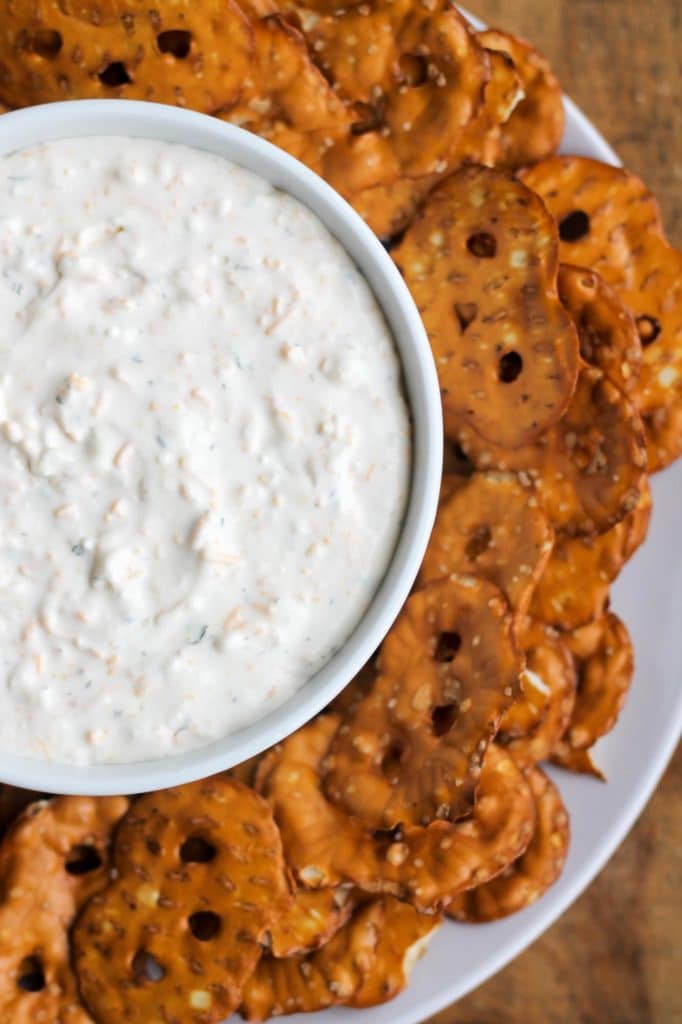 When my aunt, who lives in Wisconsin, told me about this recipe she originally called it "Packer's Dip" … I believe it was because of the gold color of the cheese and green herbs in the Ranch dressing mix. Seeing as I've been a die hard Bears fan pretty much since birth, I knew that just wasn't an option for me.
So, I'm sticking with The Best 4-Ingredient Dip Recipe instead. It really is the best. And the easiest.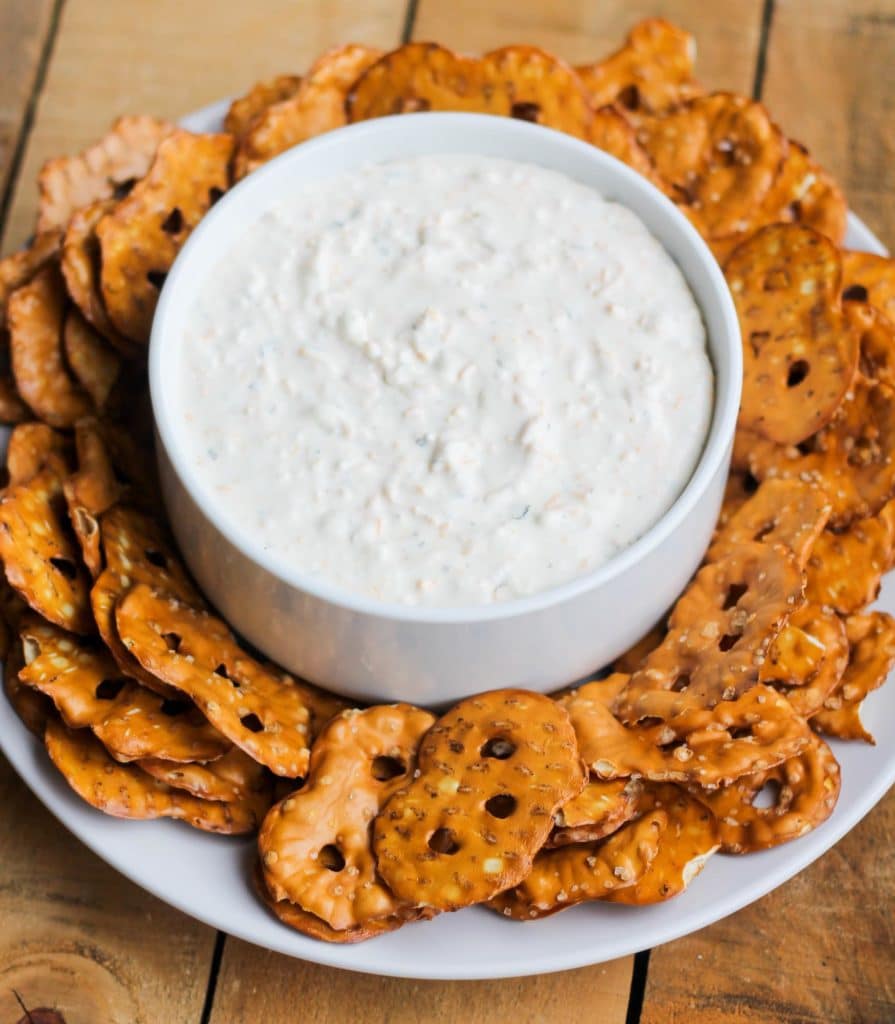 I always serve this dip cold, but if you'd prefer it's also great in the slow cooker warmed up. You can definitely taste the beer in it, so it may be best suited for an older crowd (even though there's only 1/3 of a cup). You can also choose to use nonalcoholic beer. I typically go with whatever I have in the fridge – a light lager or wheat beer both taste great!
So … if you've been looking for the best dip recipe, look no further. Give this beer cheese dip a try and just wait for the compliments to rolllll in.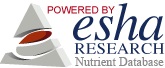 The Best 4-Ingredient Dip Recipe: Beer Cheese Dip
Ingredients
2 (8 ounce) blocks cream cheese, softened
1 ranch dressings and dips mix packet
2 cups shredded cheddar cheese
1/3 cup beer
Pretzel thins for serving
Instructions
Mix all ingredients together in a medium bowl. Cover and refrigerate about 3 hours.
Stir and add more beer to reach desired consistency.
Serve with pretzel thins.
7.6.4
256
http://smilesandwich.com/2017/11/15/best-4-ingredient-dip-recipe-beer-cheese-dip/