These Peanut Butter Green Smoothie Freezer Packs are an easy way to prep smoothies in advance to throw in the blender in the morning!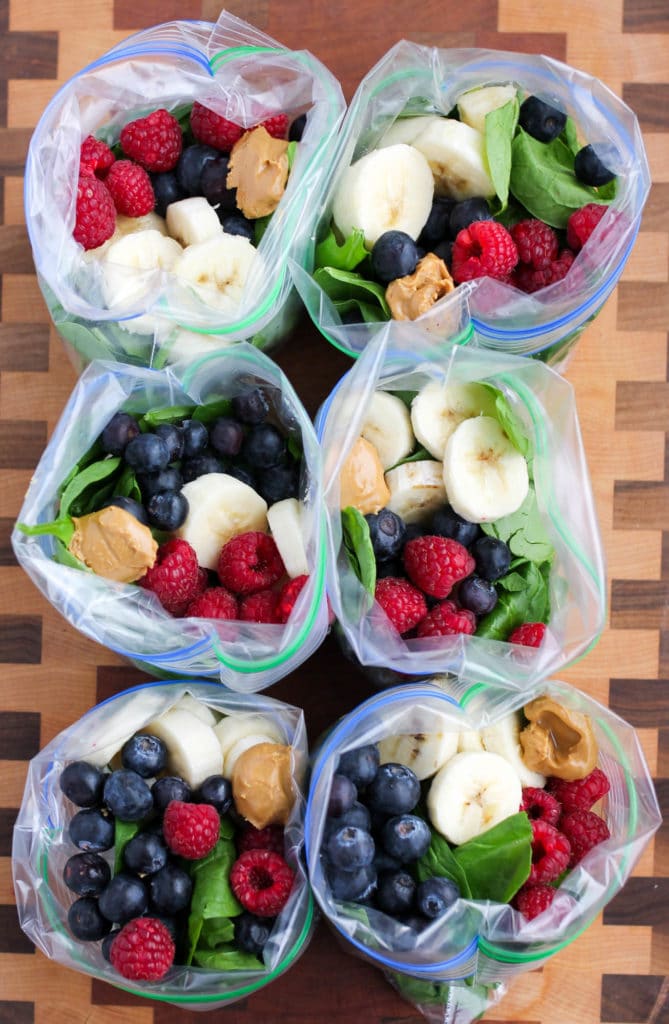 It's not often I come across a recipe that actually changes my life, but I feel like these Peanut Butter Green Smoothie Freezer Packs did.
Okay, I may be being a little dramatic. But I seriously do just love this idea so much. Freezer smoothie packs save me so much time in the morning or after a workout. I've started playing around with new flavors each week so I always have these packs ready to throw in the blender!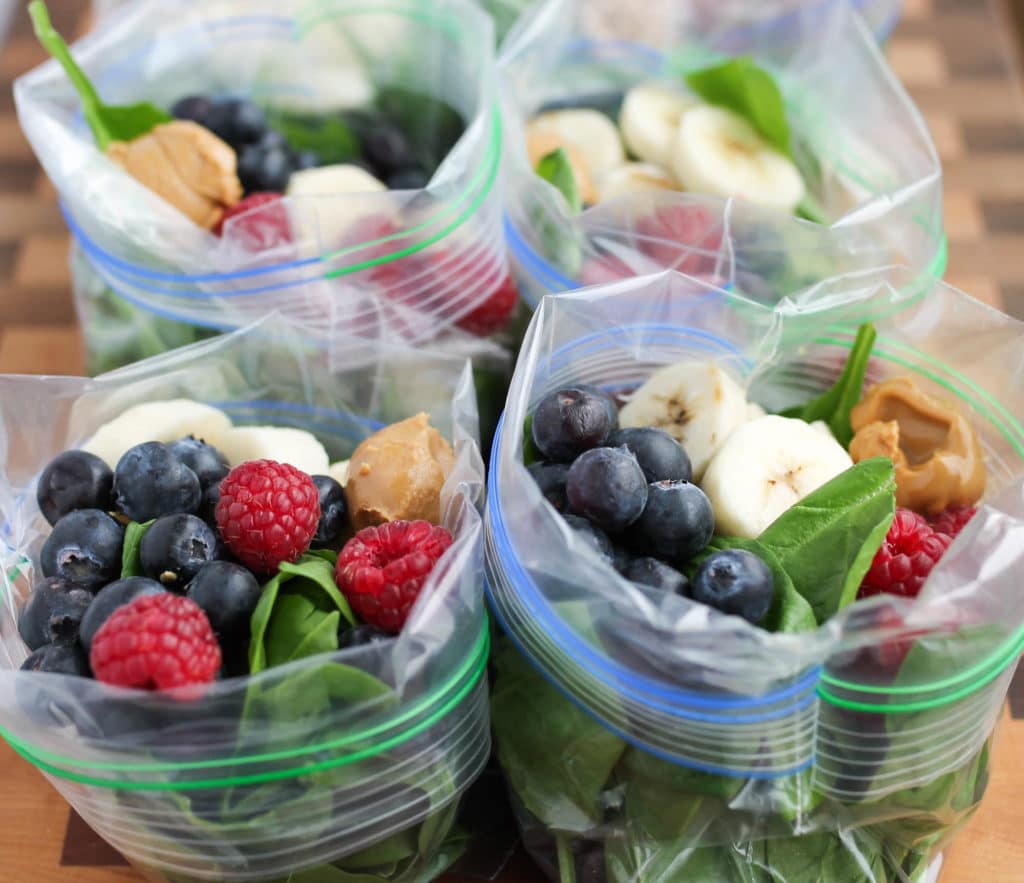 One fun fact about me is that I actually sort of hate salads, and I know I'm not the only one. It seems counterintuitive, but I'd so much rather get my veggies from a green smoothie than a salad even in the winter.
You may think this combination of ingredients is a bit strange, but you've got to trust me on the addition of peanut butter – it gives the smoothie an extra nutty flavor that's SO GOOD.
I like to pack my smoothie packs as full as I can with spinach – I have 1 bag in the recipe, but if I had my way I'd try to pack two bags into these babies. I can't taste the spinach at all when I blend the ingredients – the other ingredients overpower them.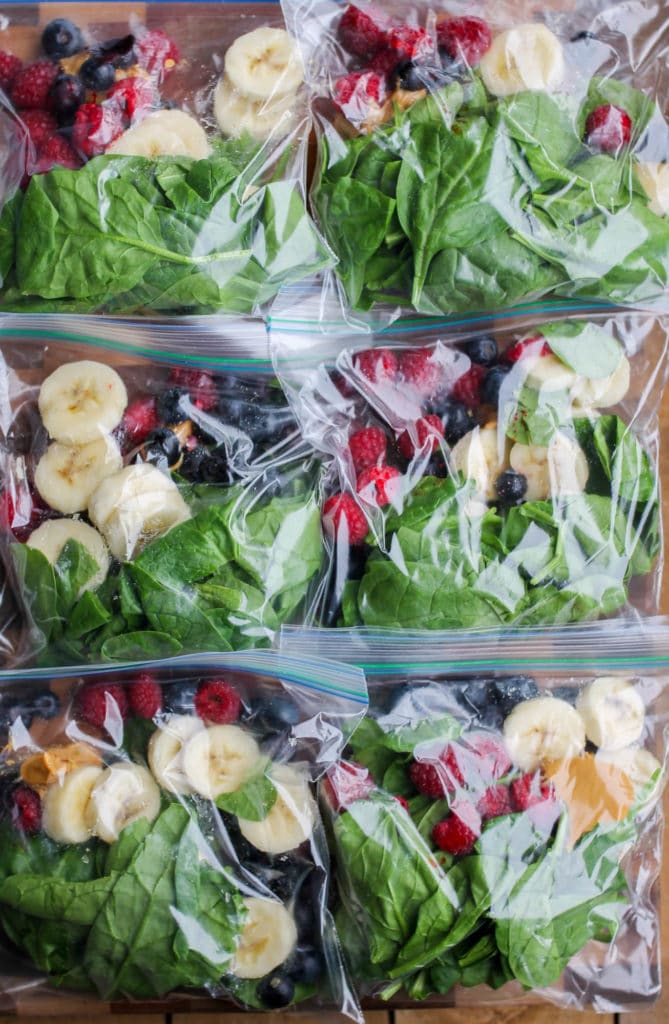 The key to making a delicious green smoothie is letting your bananas get SUPER ripe. I'm talking banana bread ripe. This makes them naturally sweeter, which will make the smoothie taste great.
I love freezer smoothie packs because you can customize them to any ingredients you like! Switch out the berries, add chia seeds or flax seeds or protein powder … the possibilities are endless!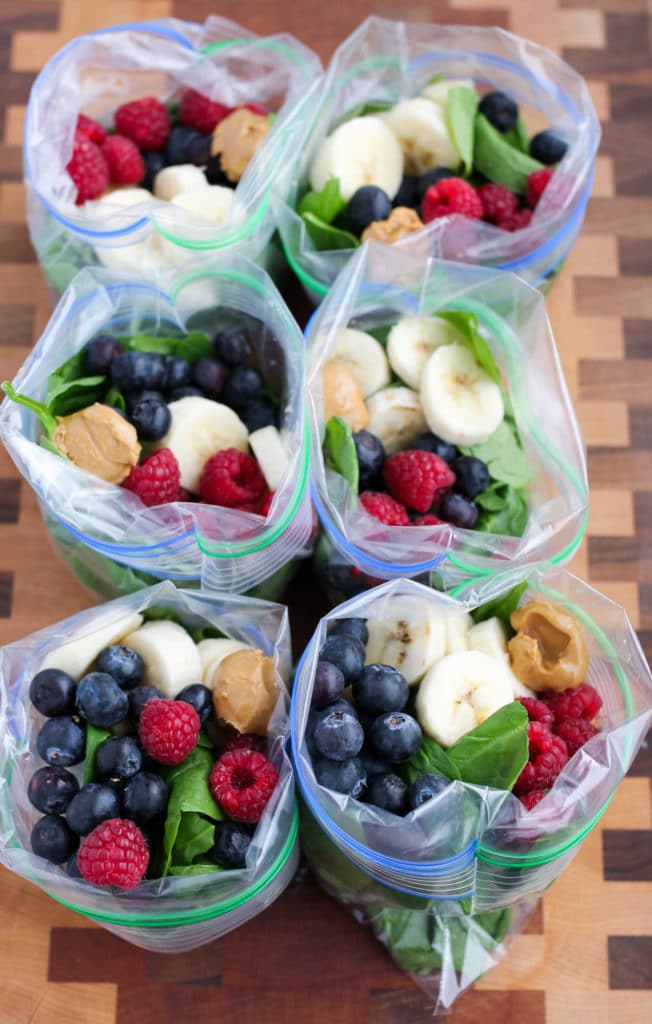 Do yourself a favor in the new year and make your life easier with Peanut Butter Green Smoothie Freezer Packs. They're my absolute favorite healthy meal prep recipe to throw together every week!