Peanut Butter Banana Instant Pot Steel Cut Oats is a delicious and healthy make-ahead breakfast recipe.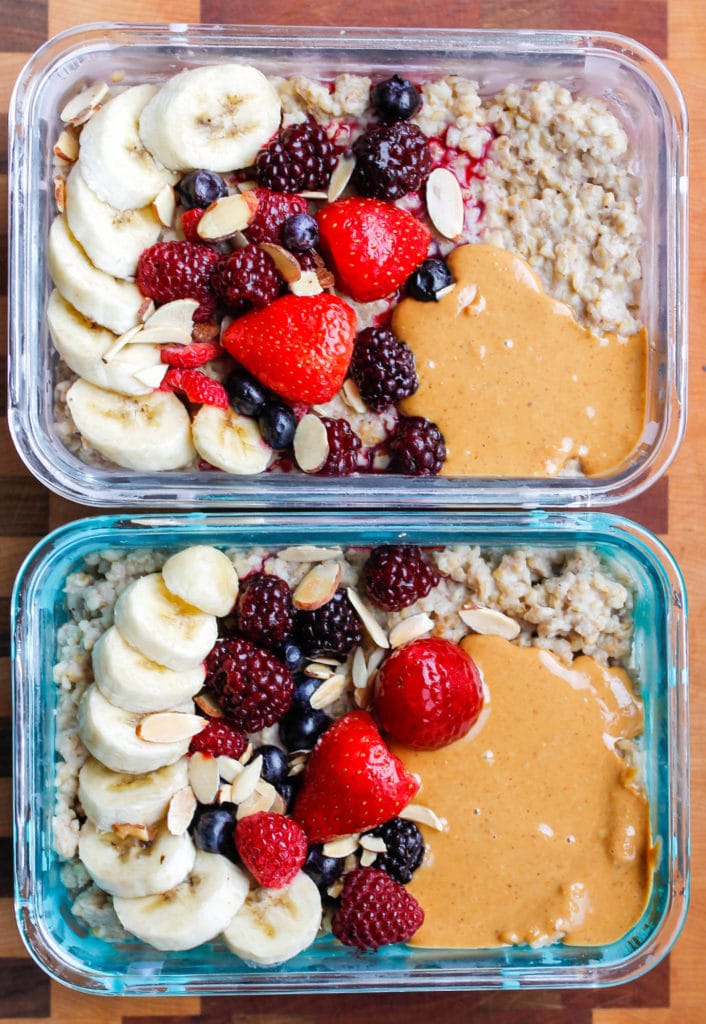 I have serious issues … with letting beautiful brown bananas go to waste. If I don't eat bananas fast enough and they get overripe, I will find any excuse to use them.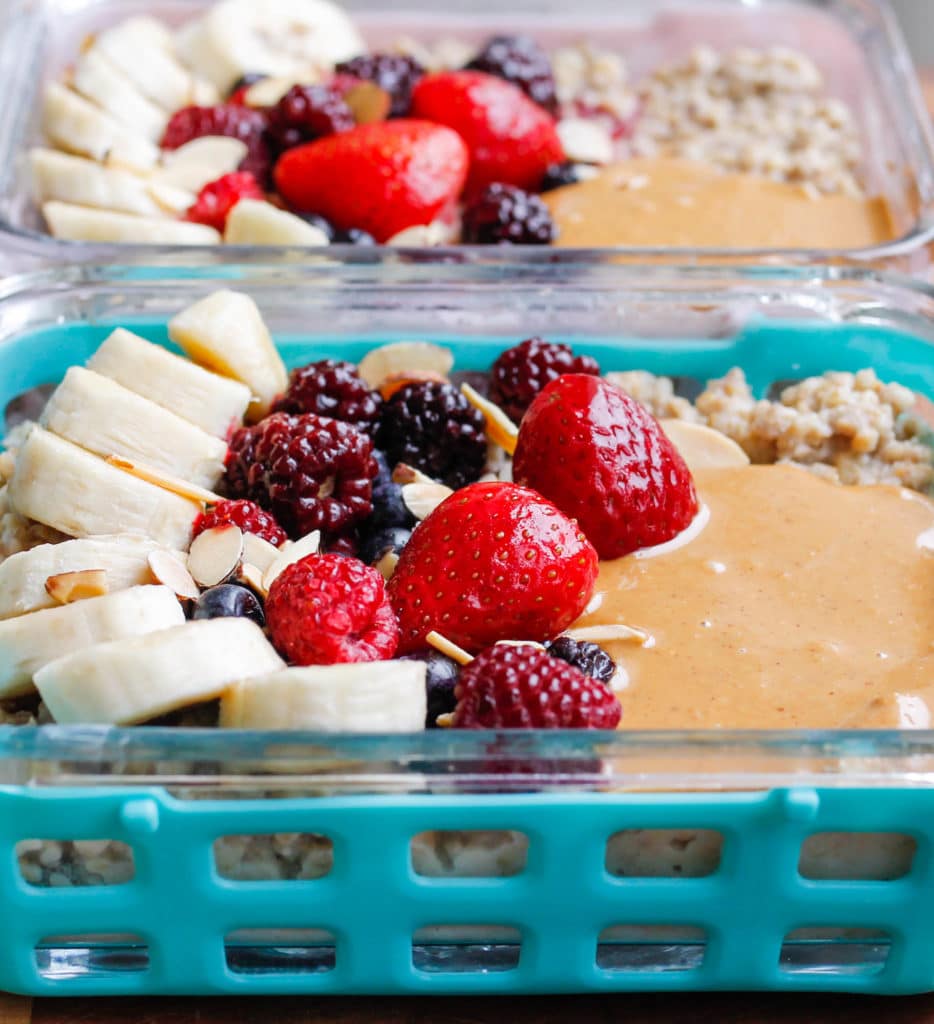 Sometimes that means freezing them for green smoothies, or baking them into Paleo banana bread, or mashing them up to naturally sweeten my Instant Pot Steel cut oats!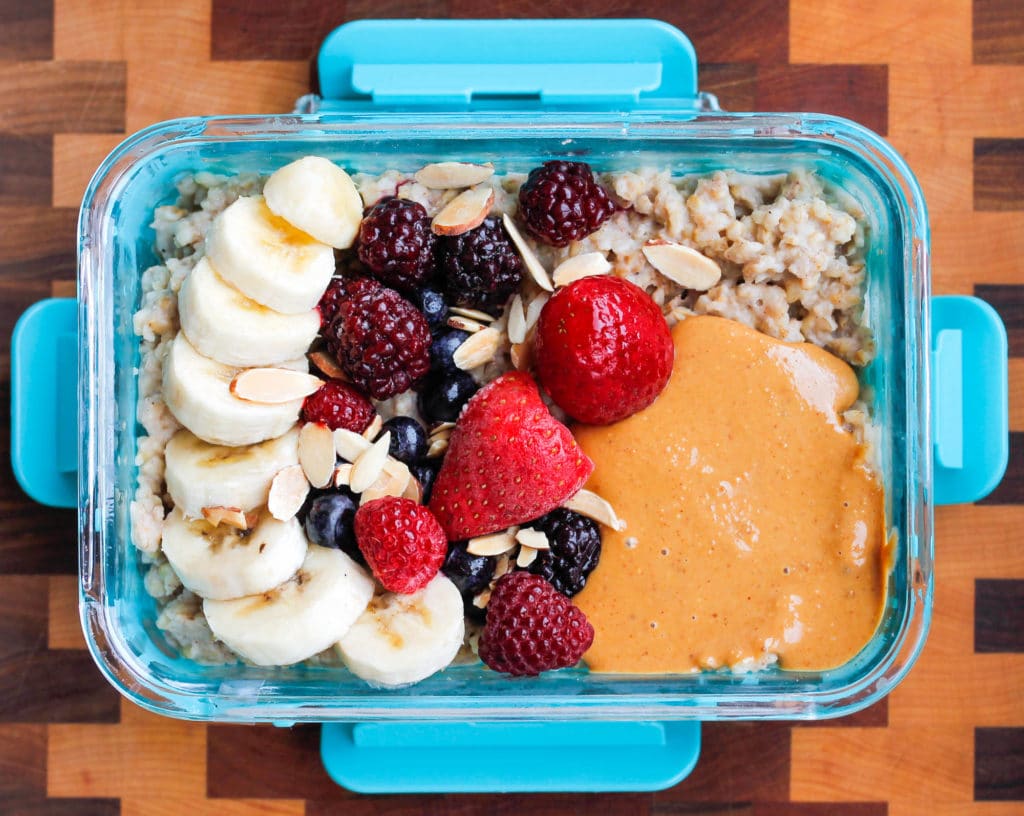 Last month, I bought a bag of Bob's Red Mill Steel cut oats at Costco that's the size of a small child. Making them in my Instant Pot has become one of my new favorite make-ahead breakfast recipes.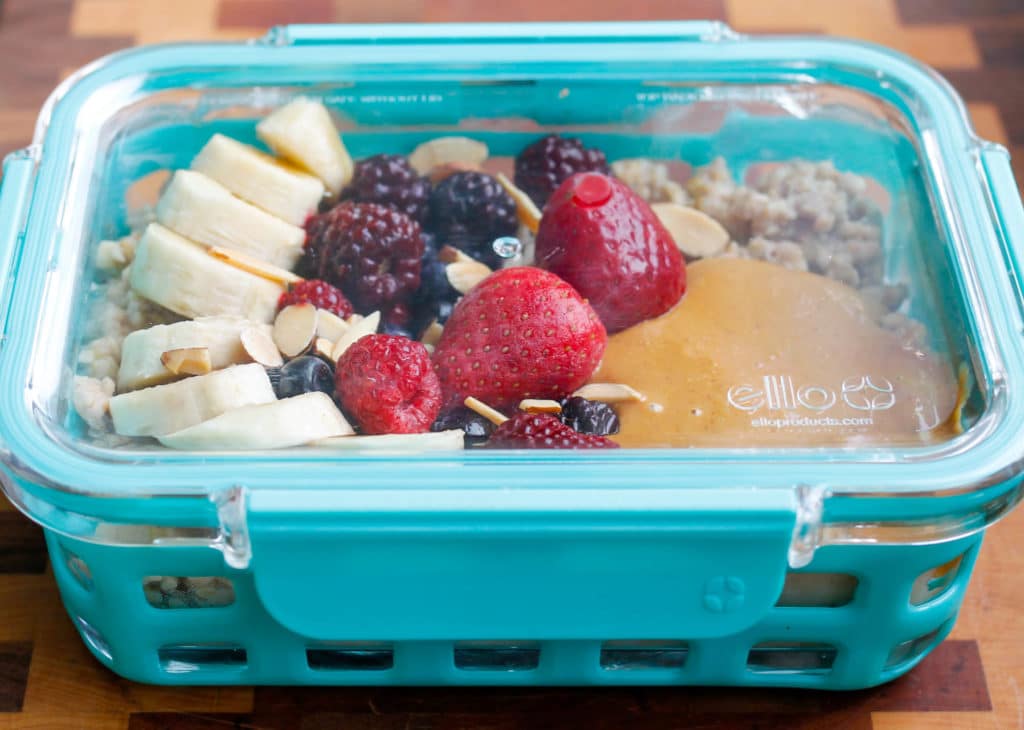 I love Steel cut oats because they hold their texture while cooking and reheating. This recipe makes a batch big enough to pack for breakfasts all week.
Sometimes I find I have to add more almond milk while microwaving if they dry out overnight. Then, I top them with frozen berries, sliced almonds, or anything else I have in the fridge.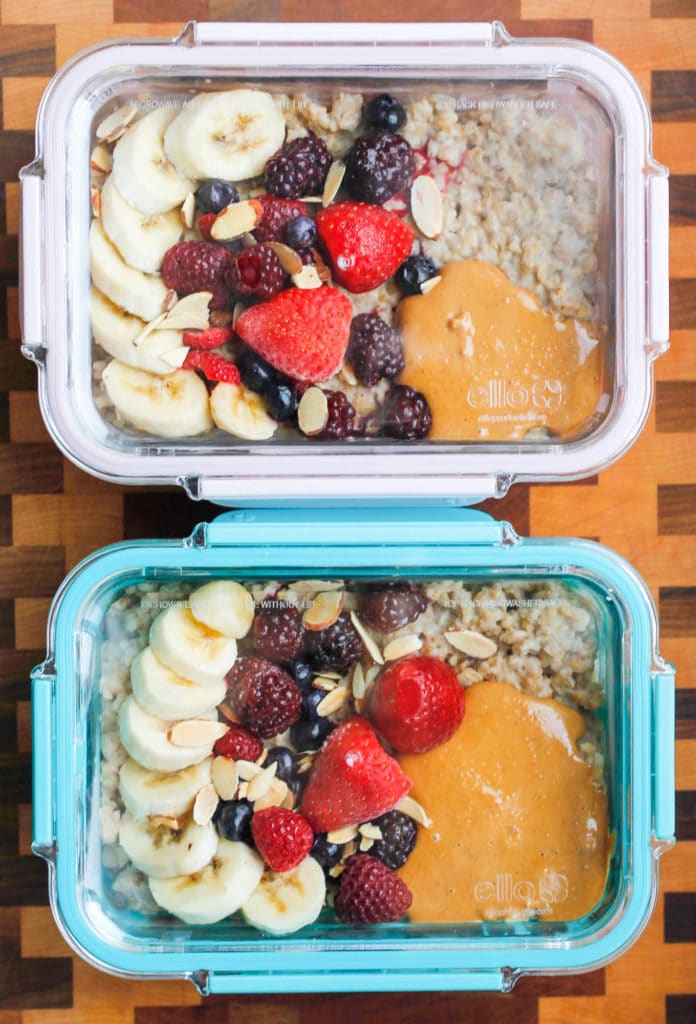 If you're looking for an amazing breakfast meal prep recipe, give these Peanut Butter Banana Instant Pot Steel Cut Oats a try! There's just nothing better than the combination of banana and peanut butter.
Shop the items featured in this post: