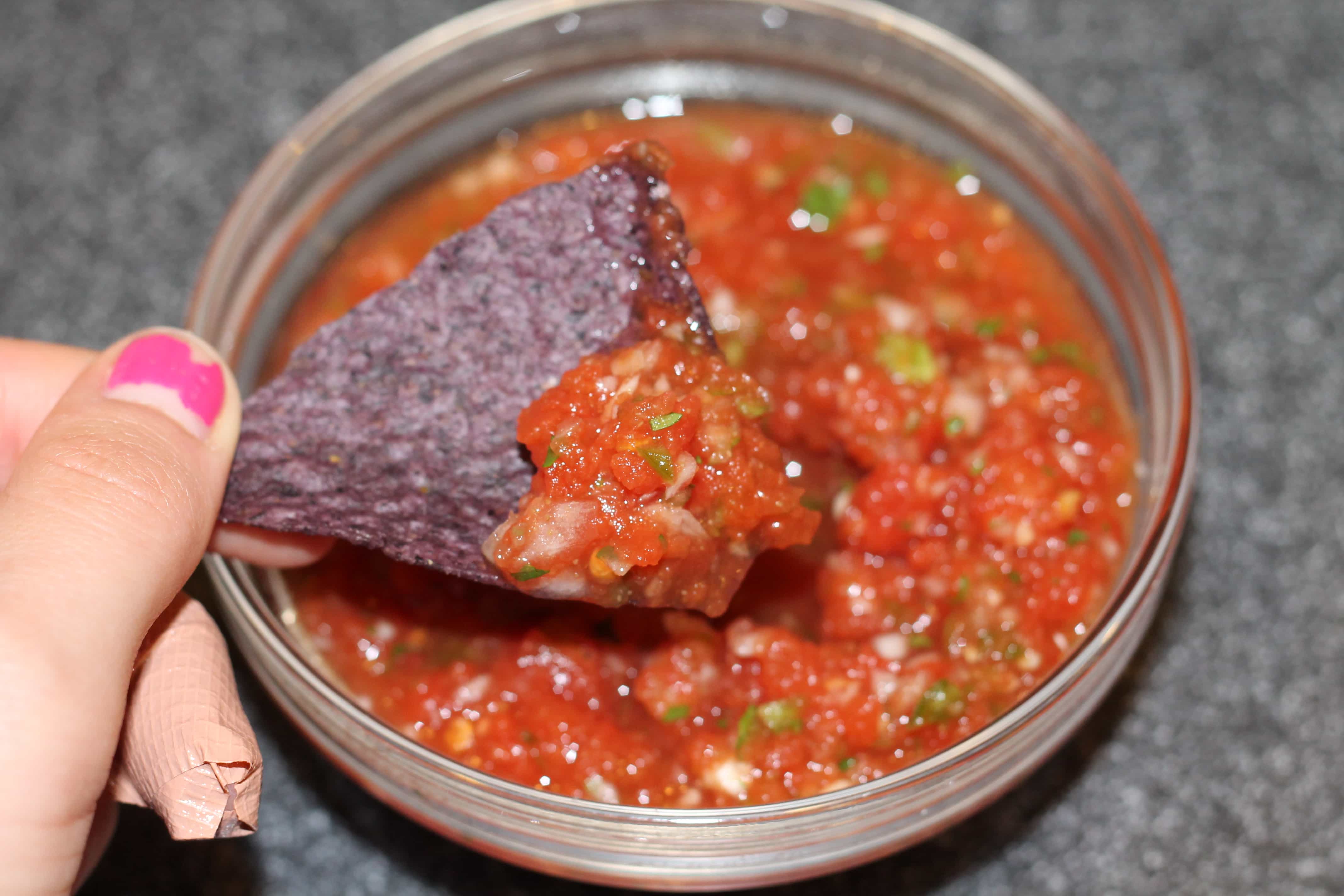 Salsa is by far my all time favorite snack. Coincidentally, Mexican is one of my favorite cuisines and nothing makes me happier than a meal filled with chips, salsa and frozen mango margaritas. So with my new food processor, I decided to break it in with homemade salsa. To say it turned out well is an understatement.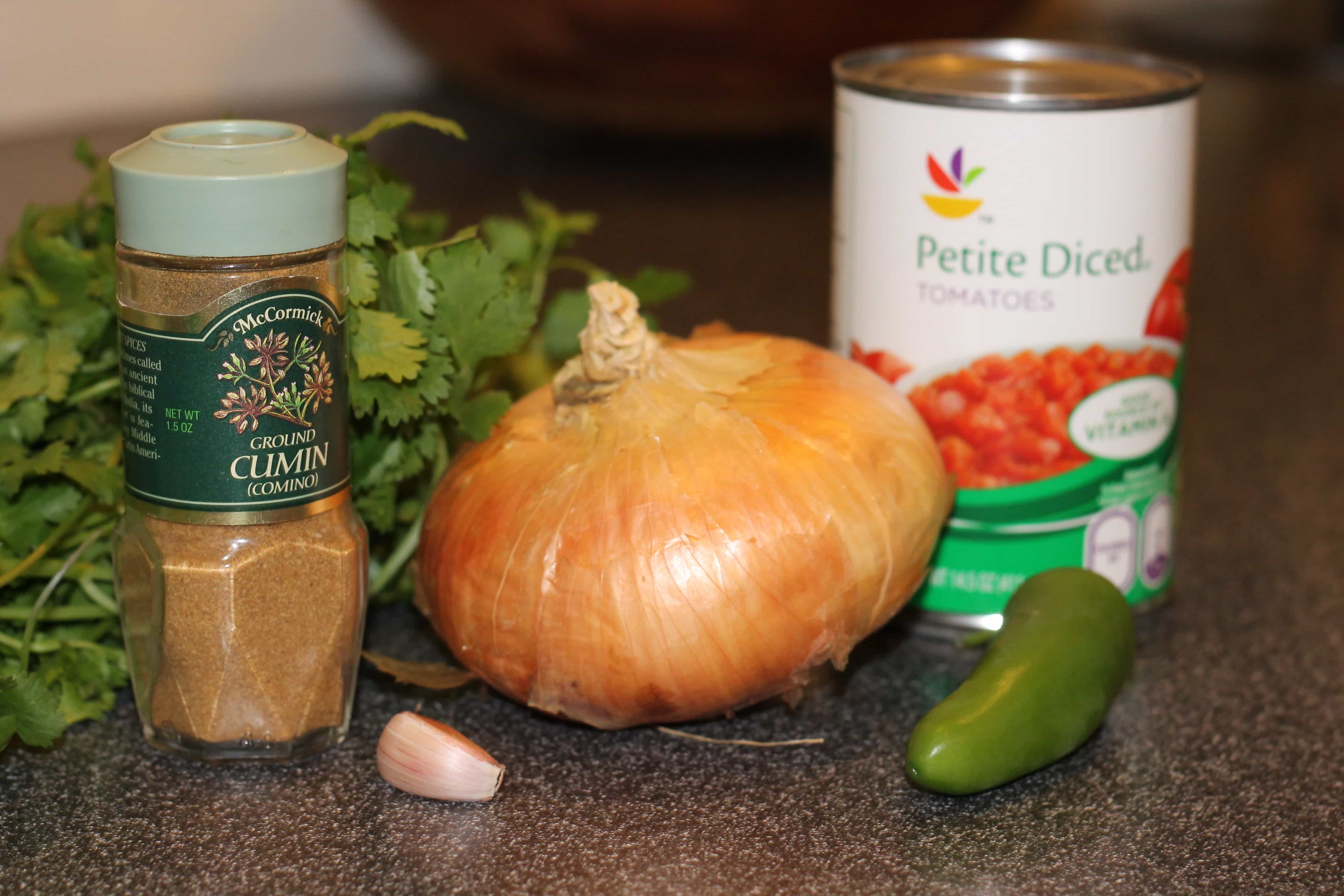 I wanted a recipe that used fresh tomatoes but all the ones I found used canned so I trusted it. I didn't have a can of Rotel Tomatoes and Chiles, so I used plain tomatoes. This recipe was the perfect amount – it made enough for one big bowl. Perfect amount to serve at a party.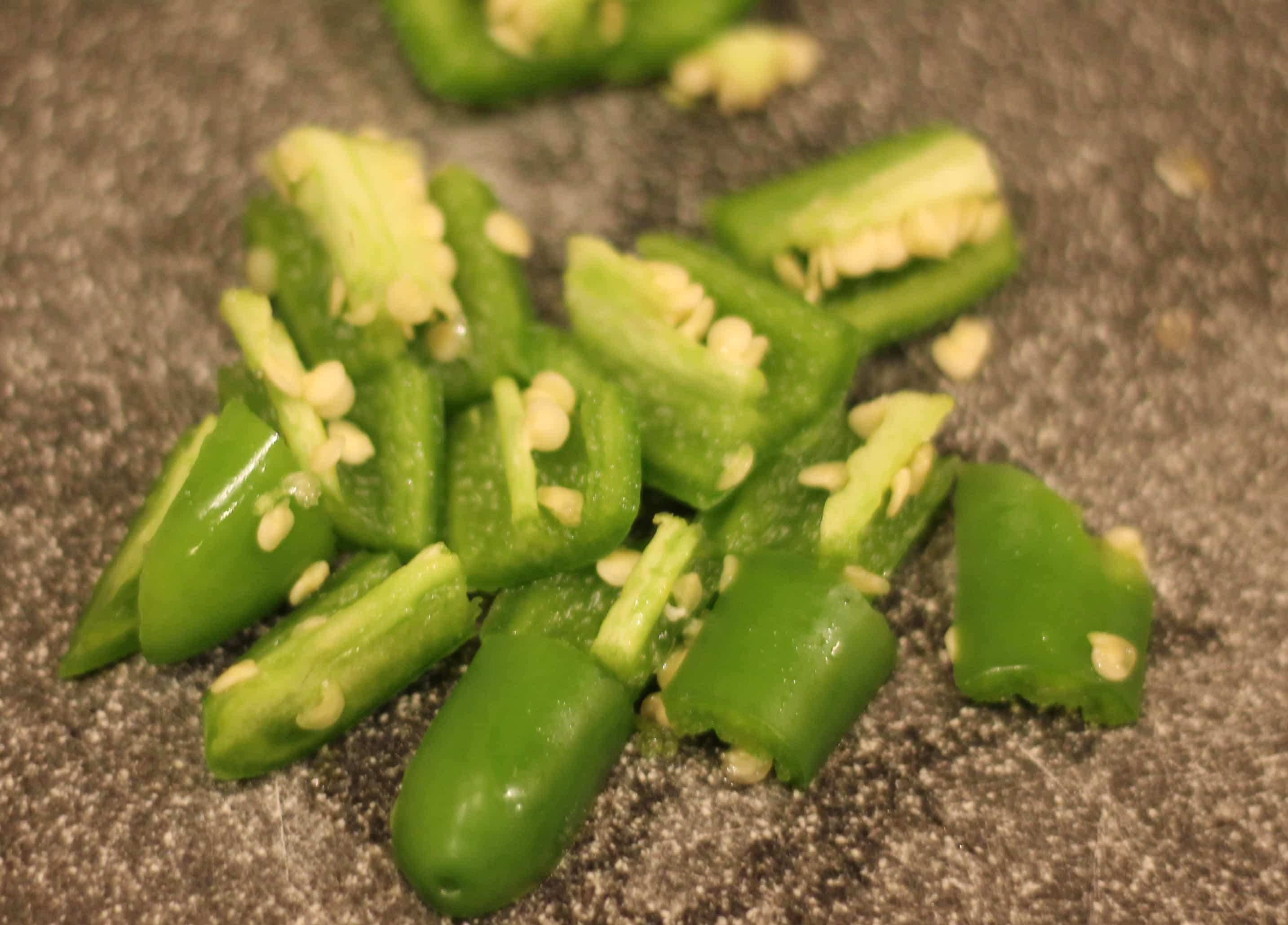 I left the seeds right in the jalapenos, and it still could have been spicier. This is my jalapeno from the farmer's market. 🙂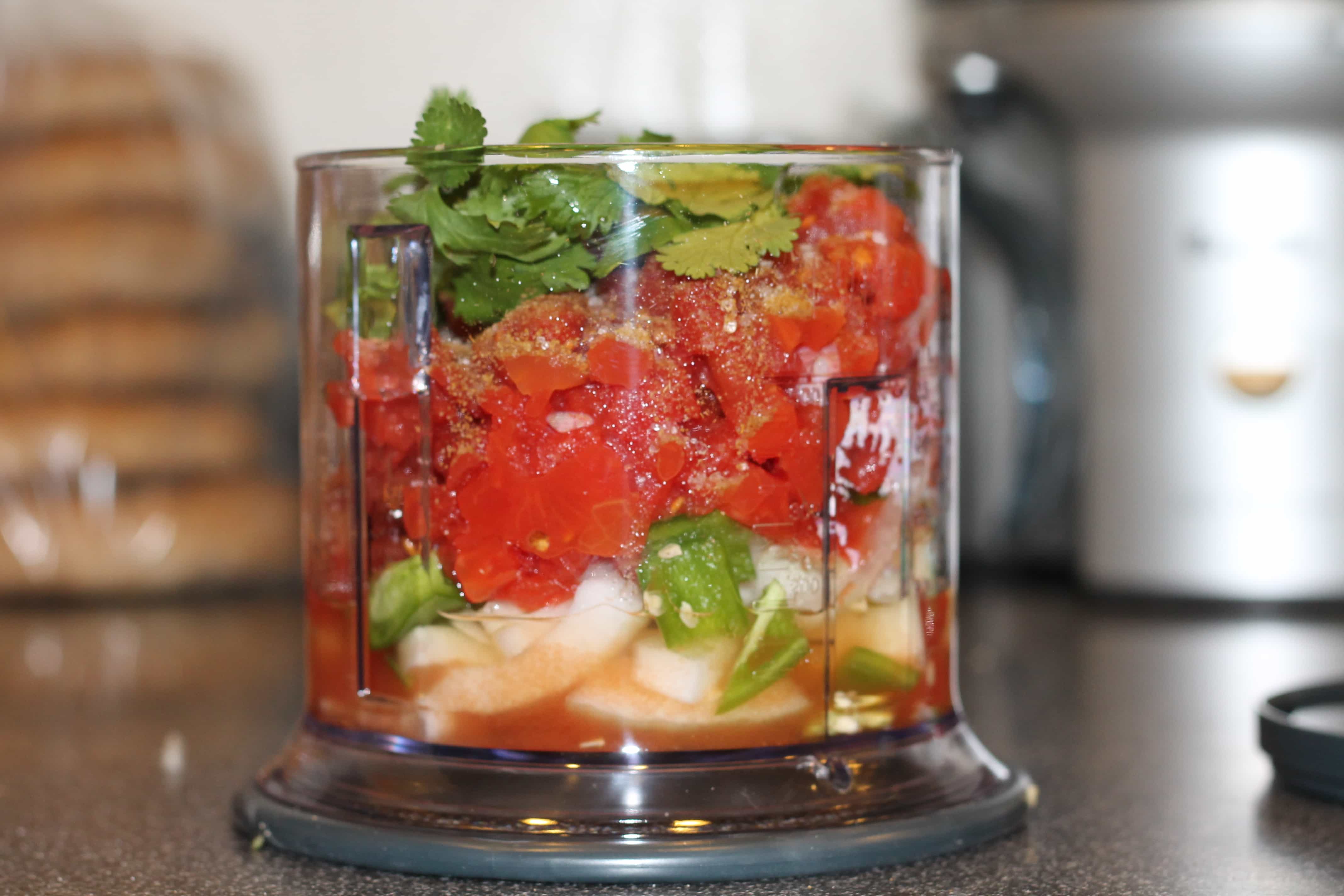 I have a small food processor – a Ninja Express Chop. It's about 3 cups, so it was filled to the top with salsa goodness.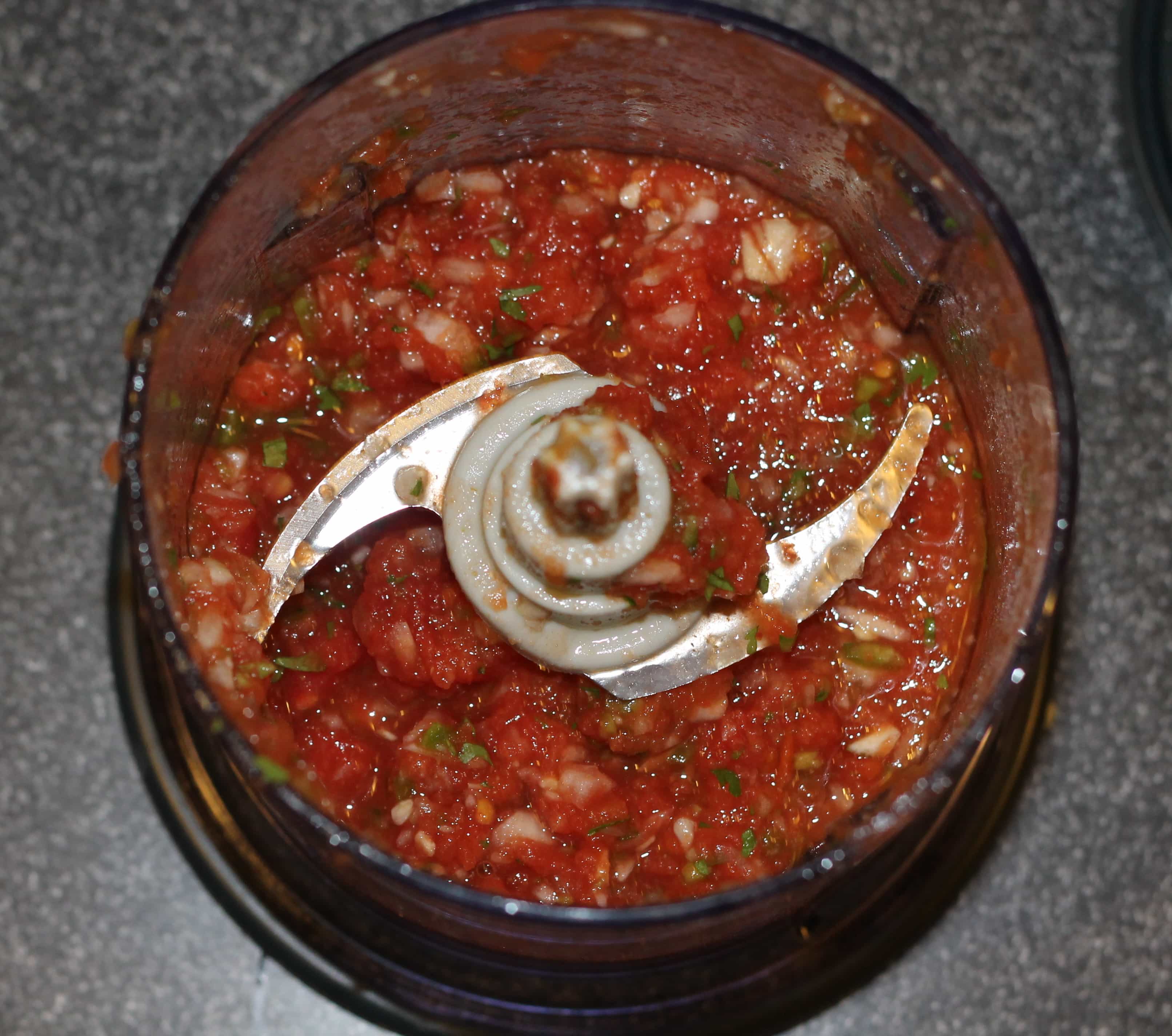 Chop chop chop it up.
What you need:
1 can diced tomatoes (use Rotel tomatoes and chiles if you have it)
1/4 onion, chopped into thick chunks
1 clove garlic
Juice of 1/2 lime
1 jalapeno, seeds can stay in
Fresh cilantro – I didn't measure but I LOVE cilantro, so just throw a bunch in
1 tsp cumin
Salt and pepper to taste
What you do:
1. Throw all the vegetables, lime juice and cilantro in the food processor. Process until desired consistency.
2. Add cumin, salt & pepper. Pulse a few times just to combine.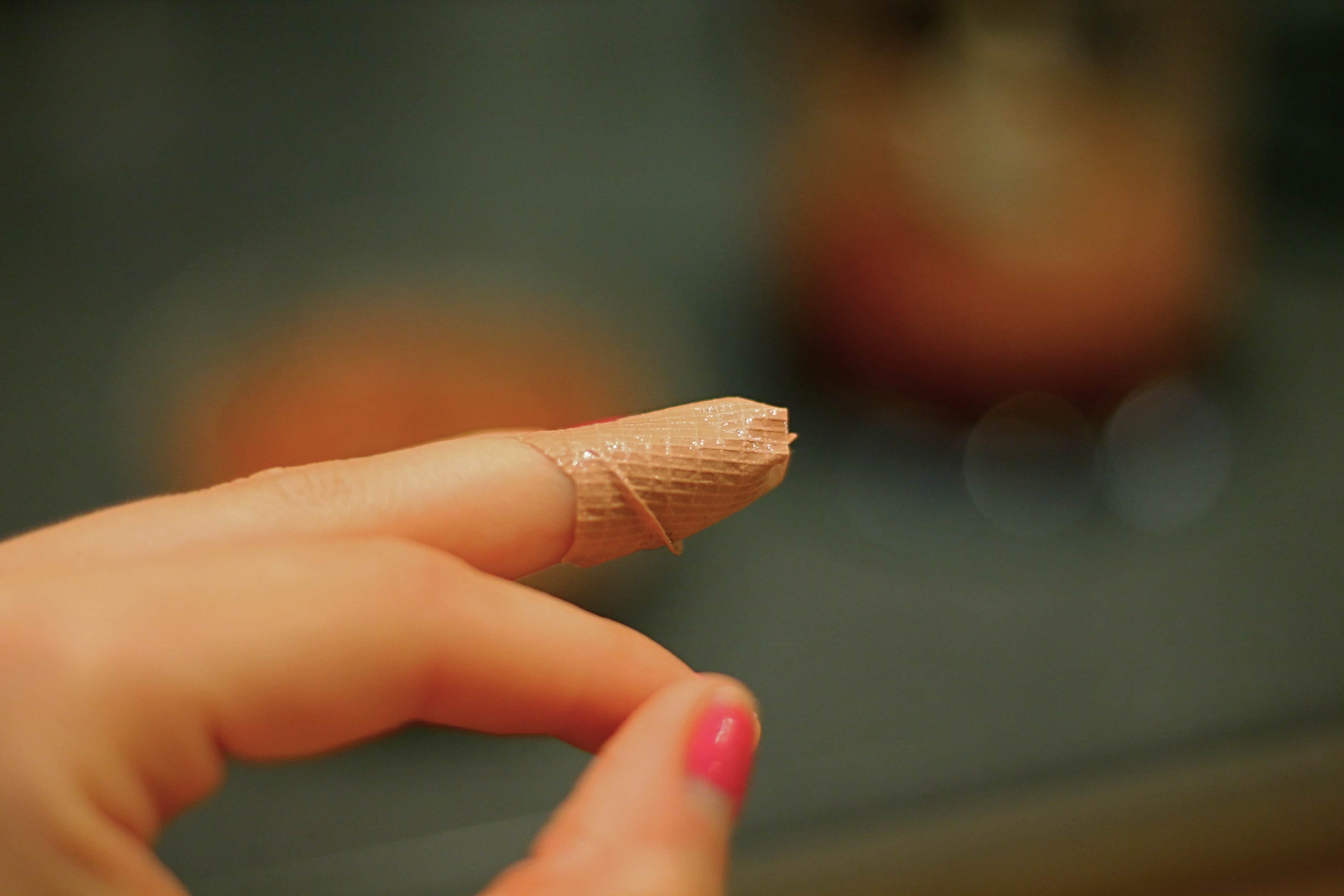 Oh yeah, and be careful. Those food processor blades sure are sharp! DONT, under any onion overload circumstances, stick your hand in the container that holds the blade. They'll bite you.